Vegas is one of those places you go to bet big, right?
Well, these people won the jackpot of life because our reigning queen of the universe, Ellen DeGeneres, decided to surprise them while they were playing her slot machines.
And needless to say, they collectively lost their marbles.
Like, they got seriously amped.
It's safe to say these people were living their best lives.
But the good luck didn't stop there, oh no.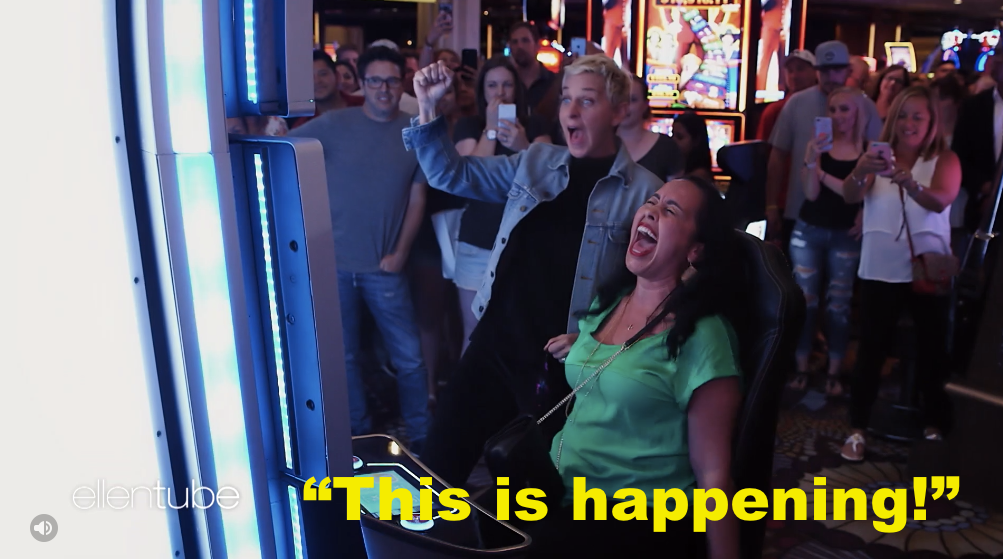 Ellen then gave everyone in her studio audience a three-day stay at the MGM Grand, a $150 credit to play her slots, and a $150 food credit. This is how they reacted.
In conclusion, Ellen is the best (but that was information you already knew).