1.
When President Barack Obama made it perfectly clear that Zach Galifianakis was the exact opposite of "a person of interest":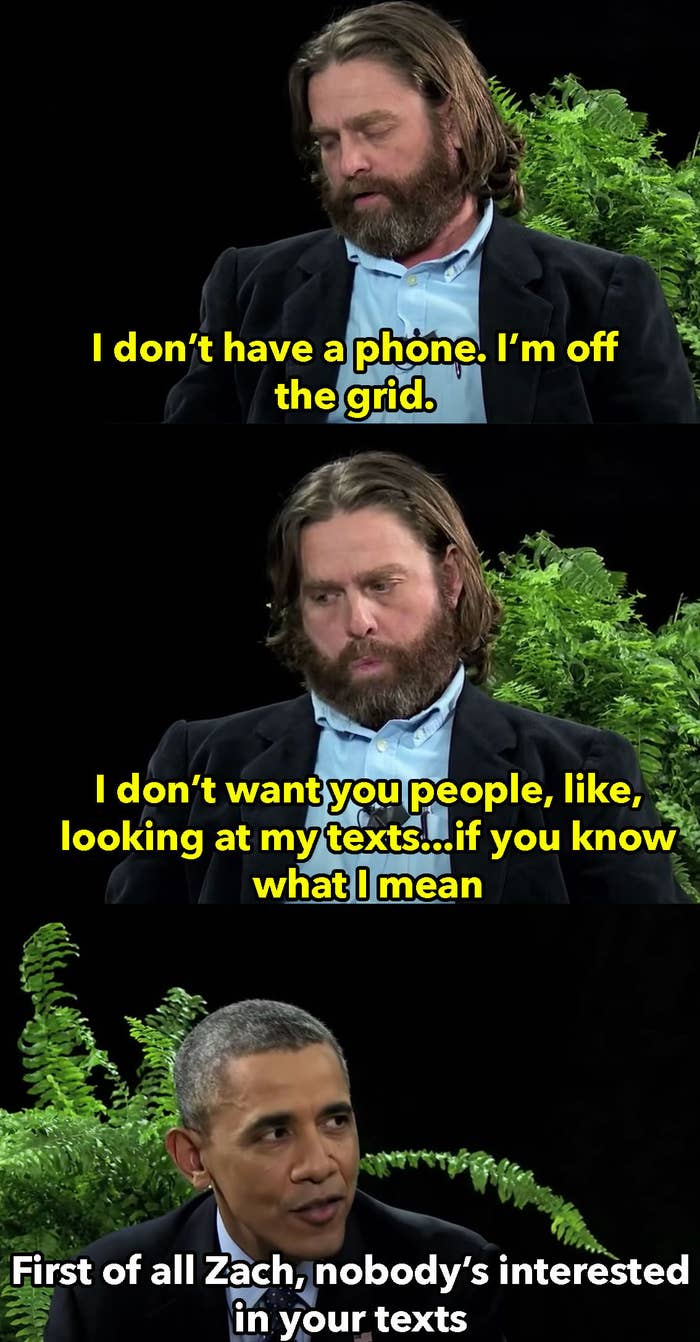 3.
When Zach's question made Benedict Cumberbatch's jaw drop: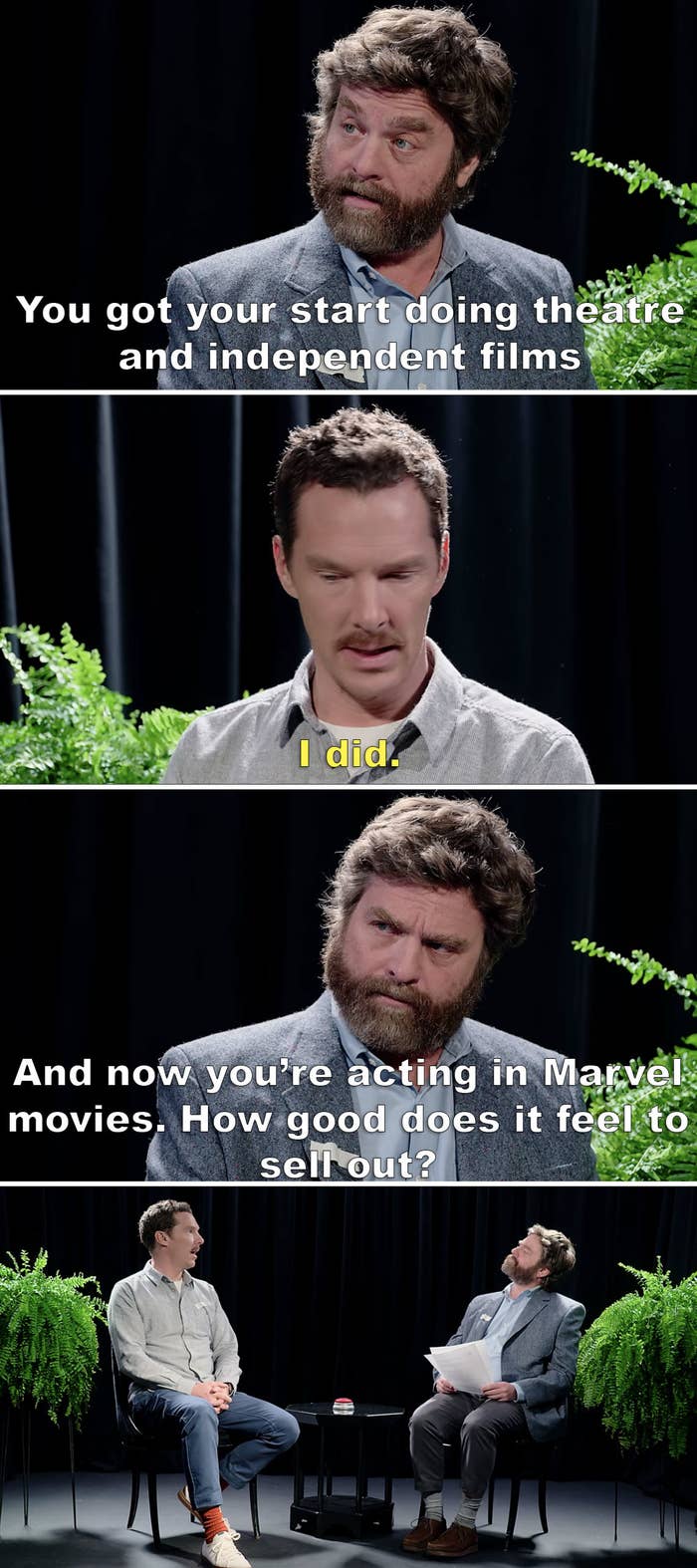 4.
But Zach didn't stop there: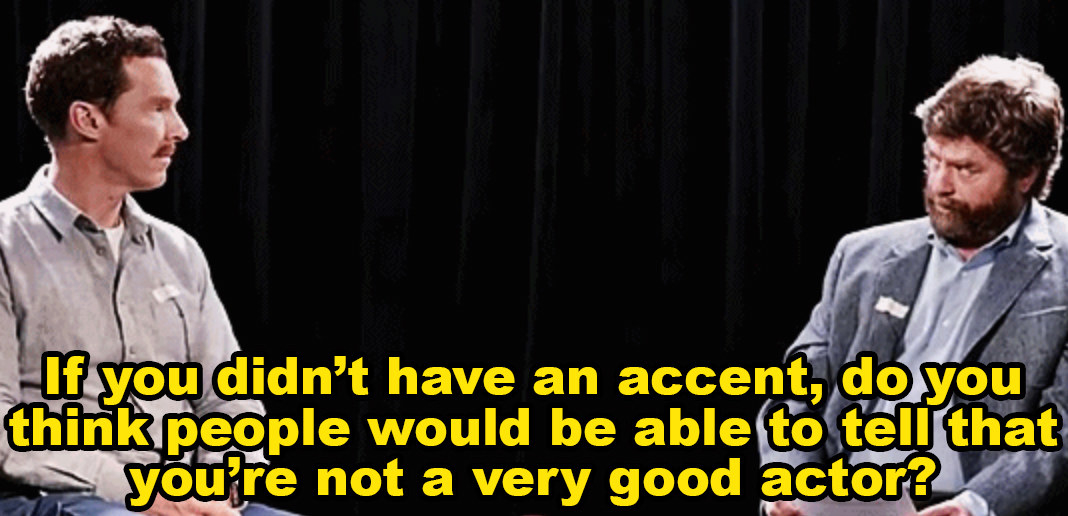 6.
And when Zach ran out of Happy Meal talk: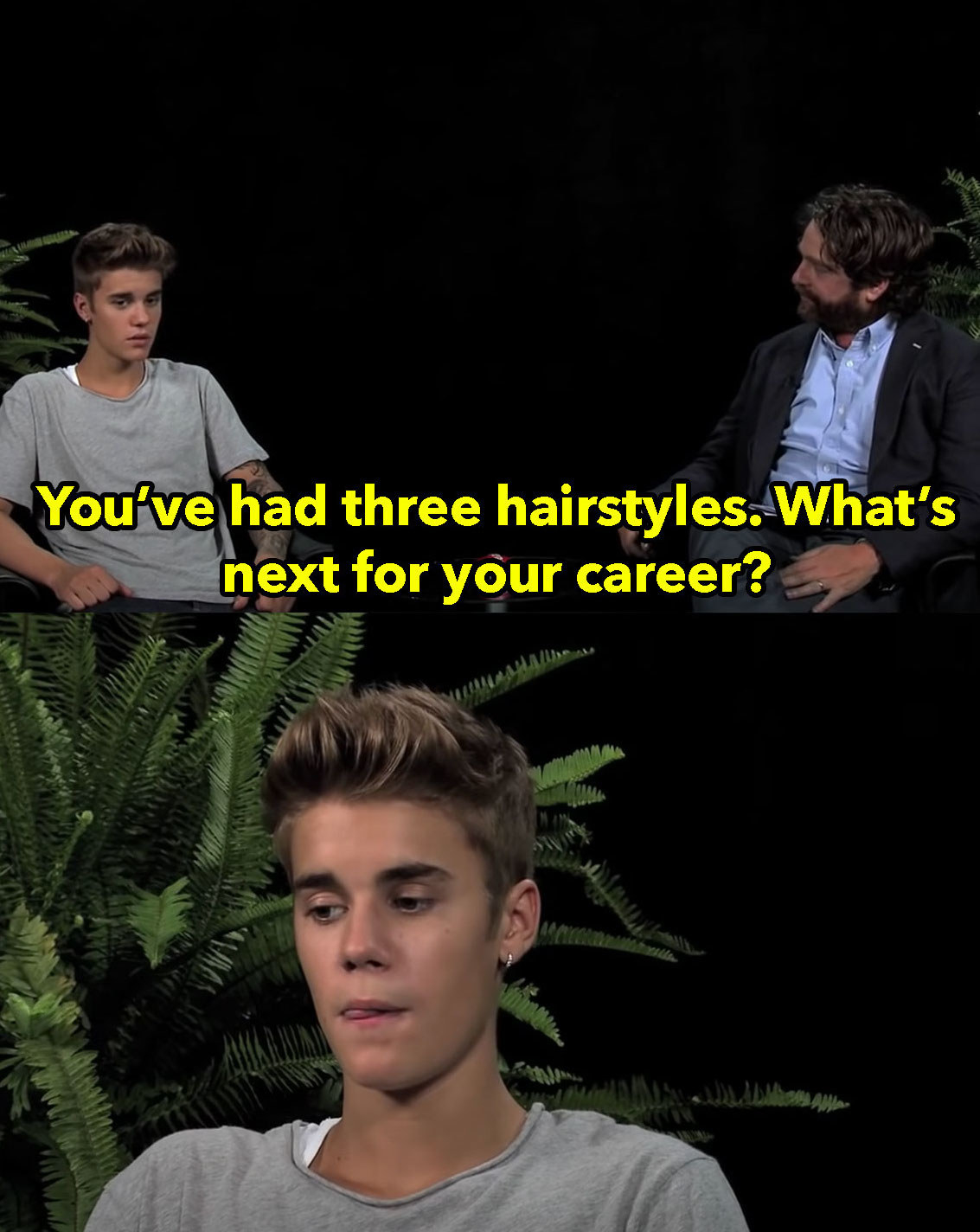 7.
When Zach took a swing at Hillary Clinton's fashion sense: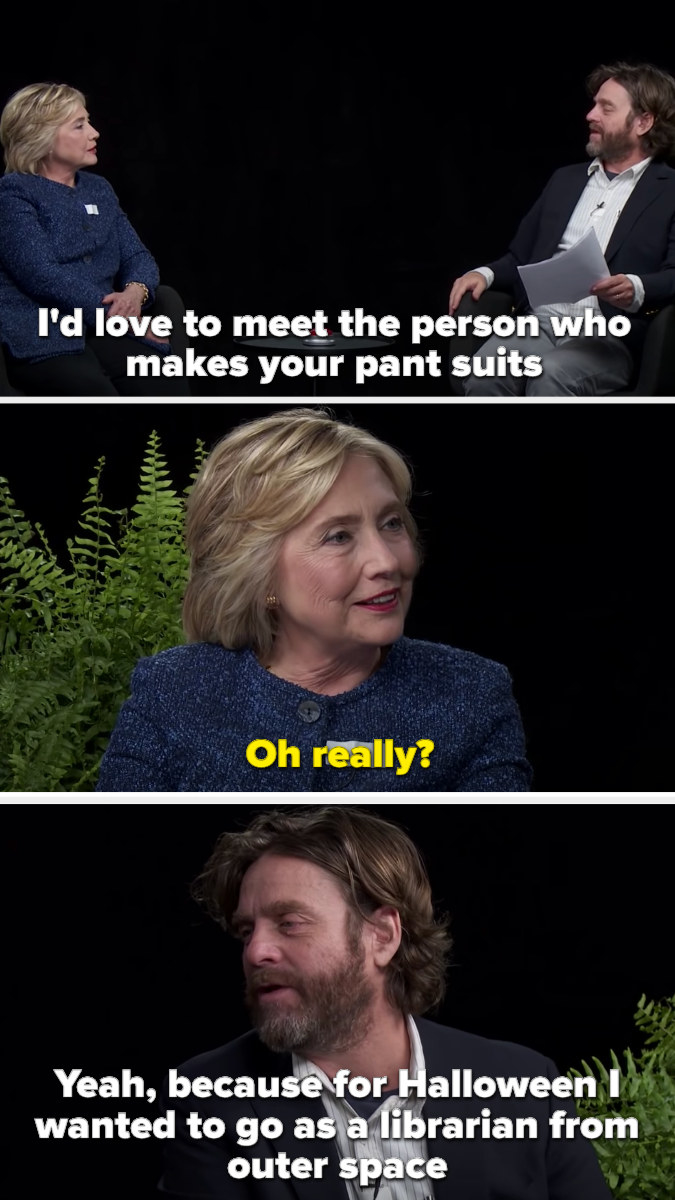 9.
...only to turn around and get totally owned by Zach: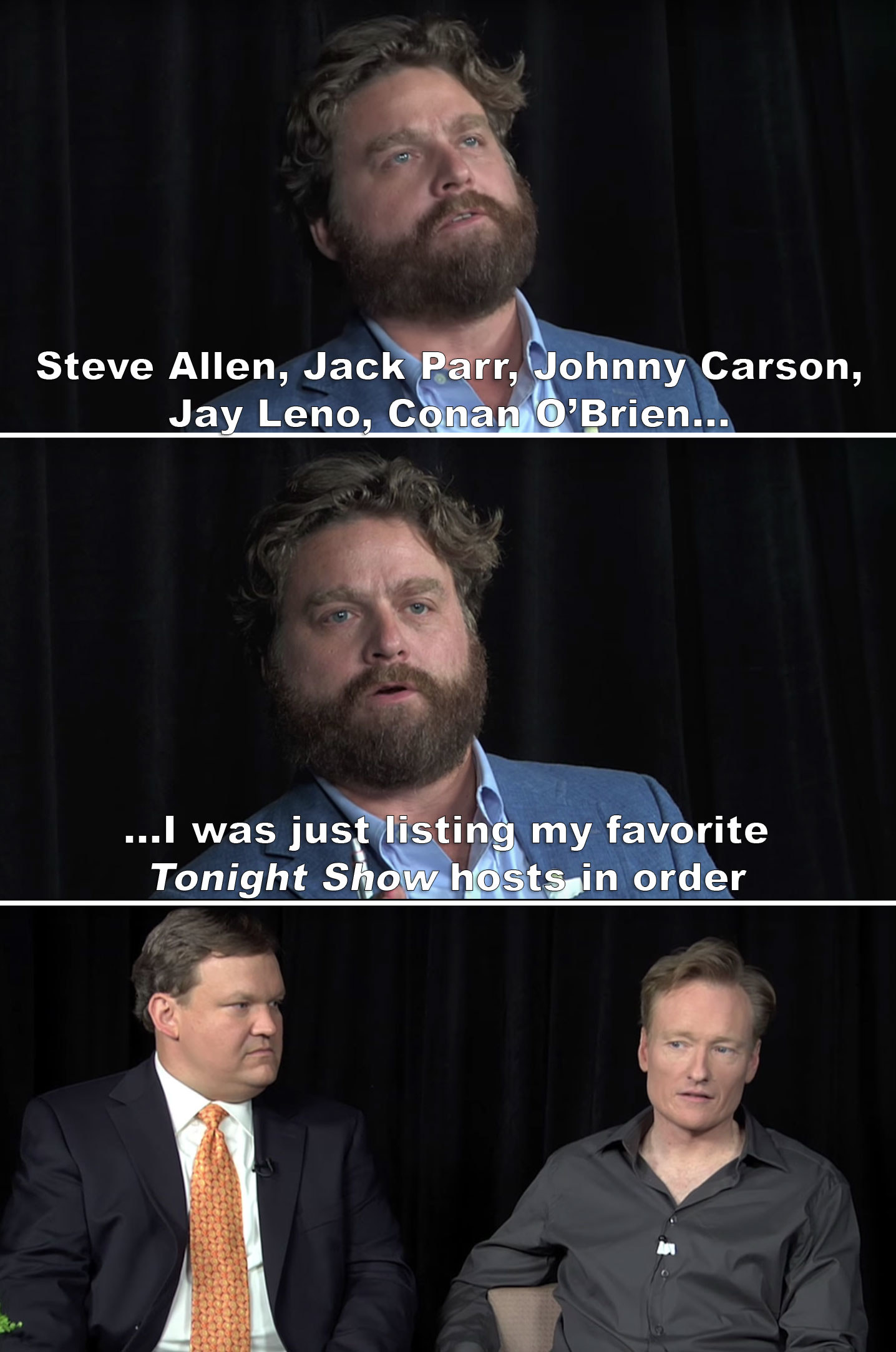 10.
When Zach ended Michael Cera with one word: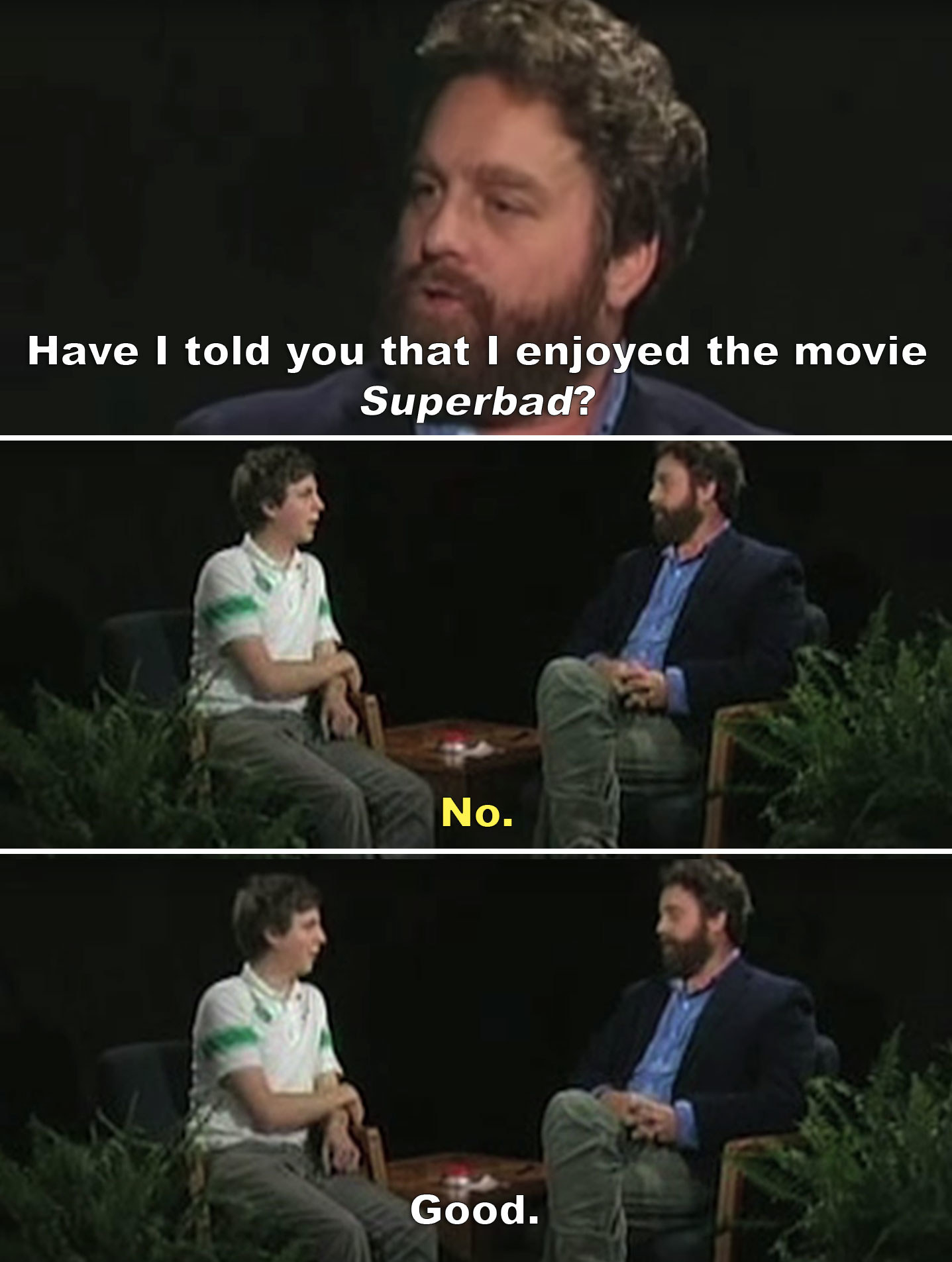 11.
When Zach executed a flawless backhanded compliment: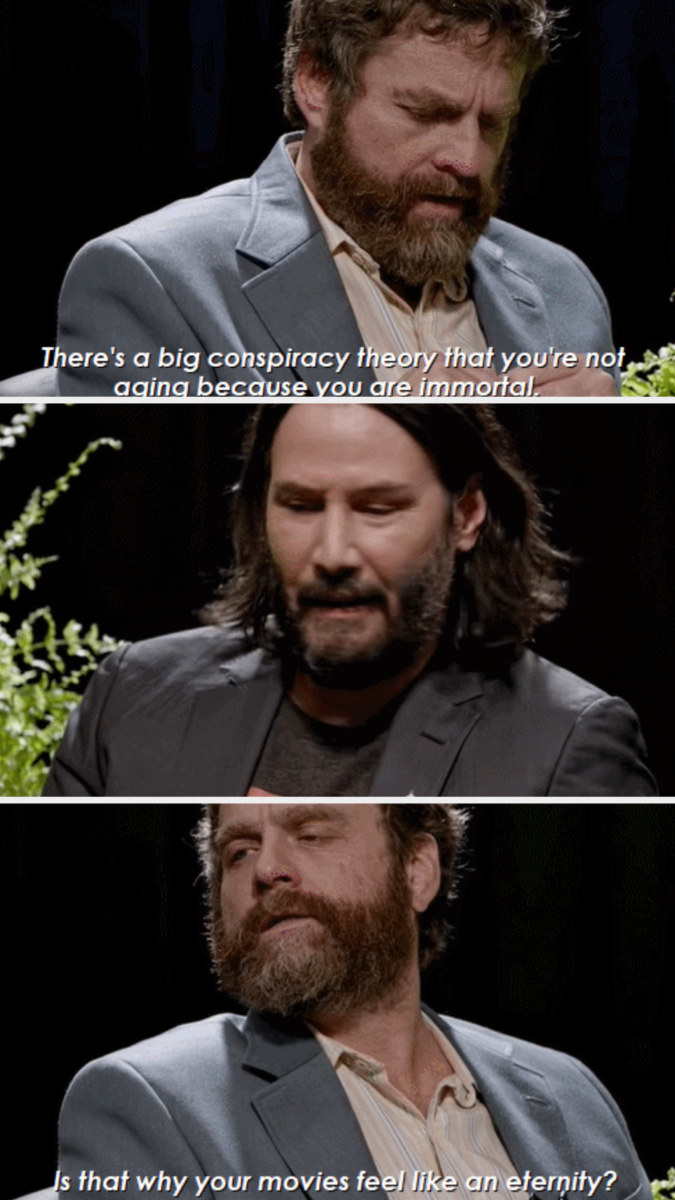 12.
And Keanu Reeves sent it right back to him: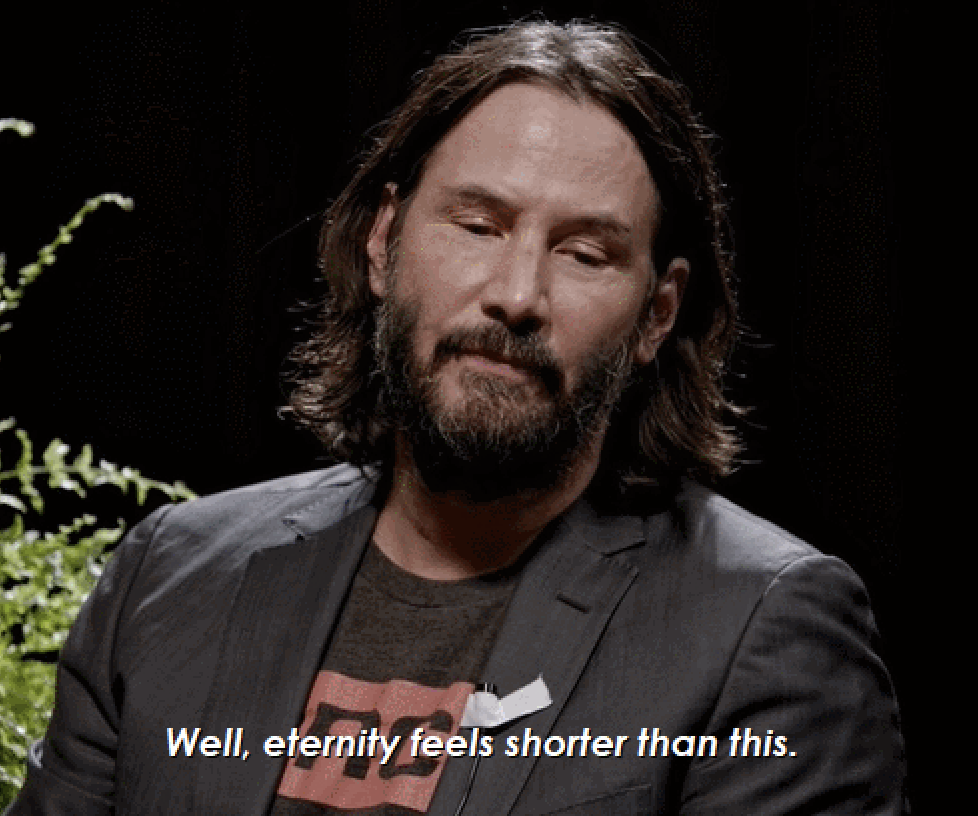 13.
When Zach accidentally mixed up Bruce Willis's awards: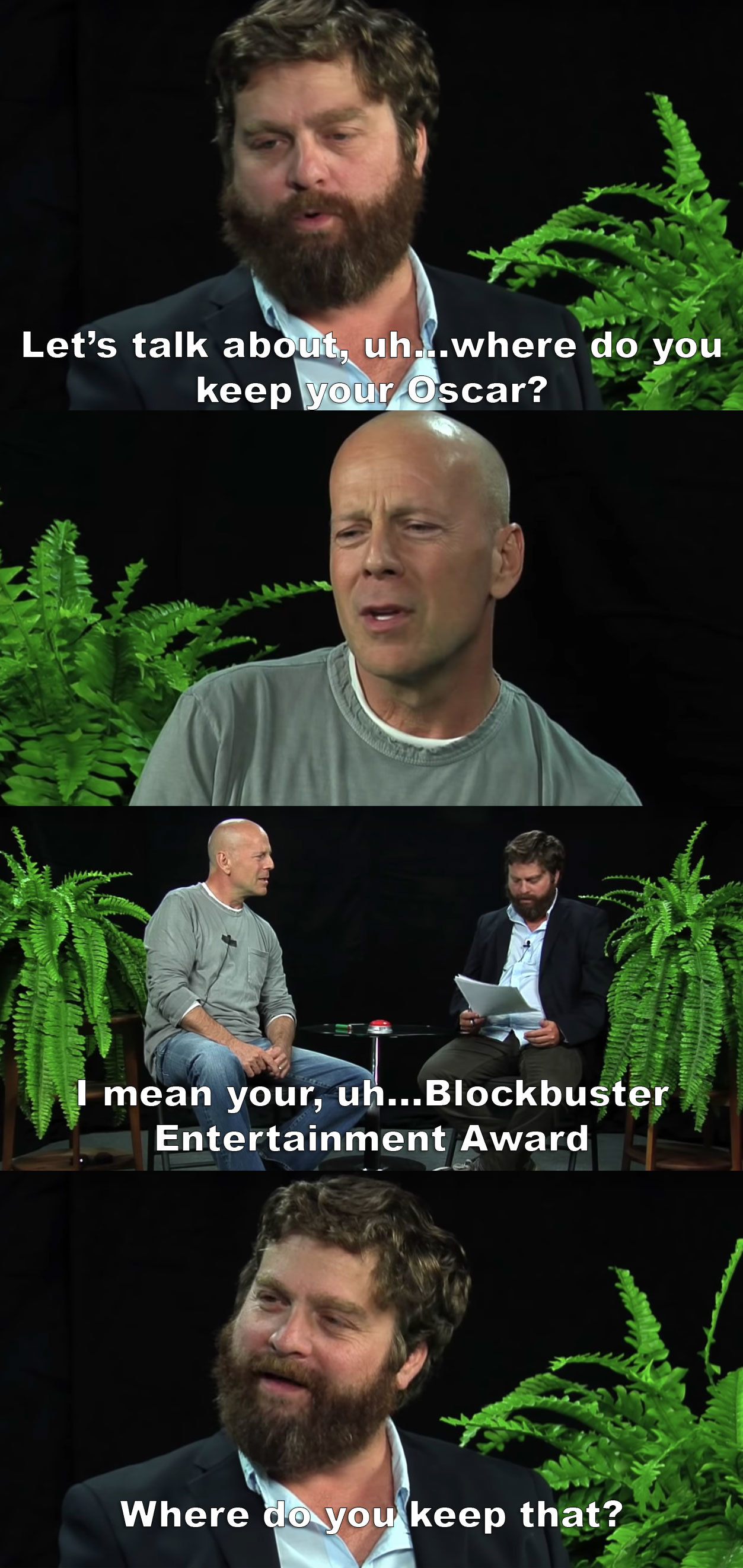 14.
When Matthew McConaughey knew exactly what he was in for: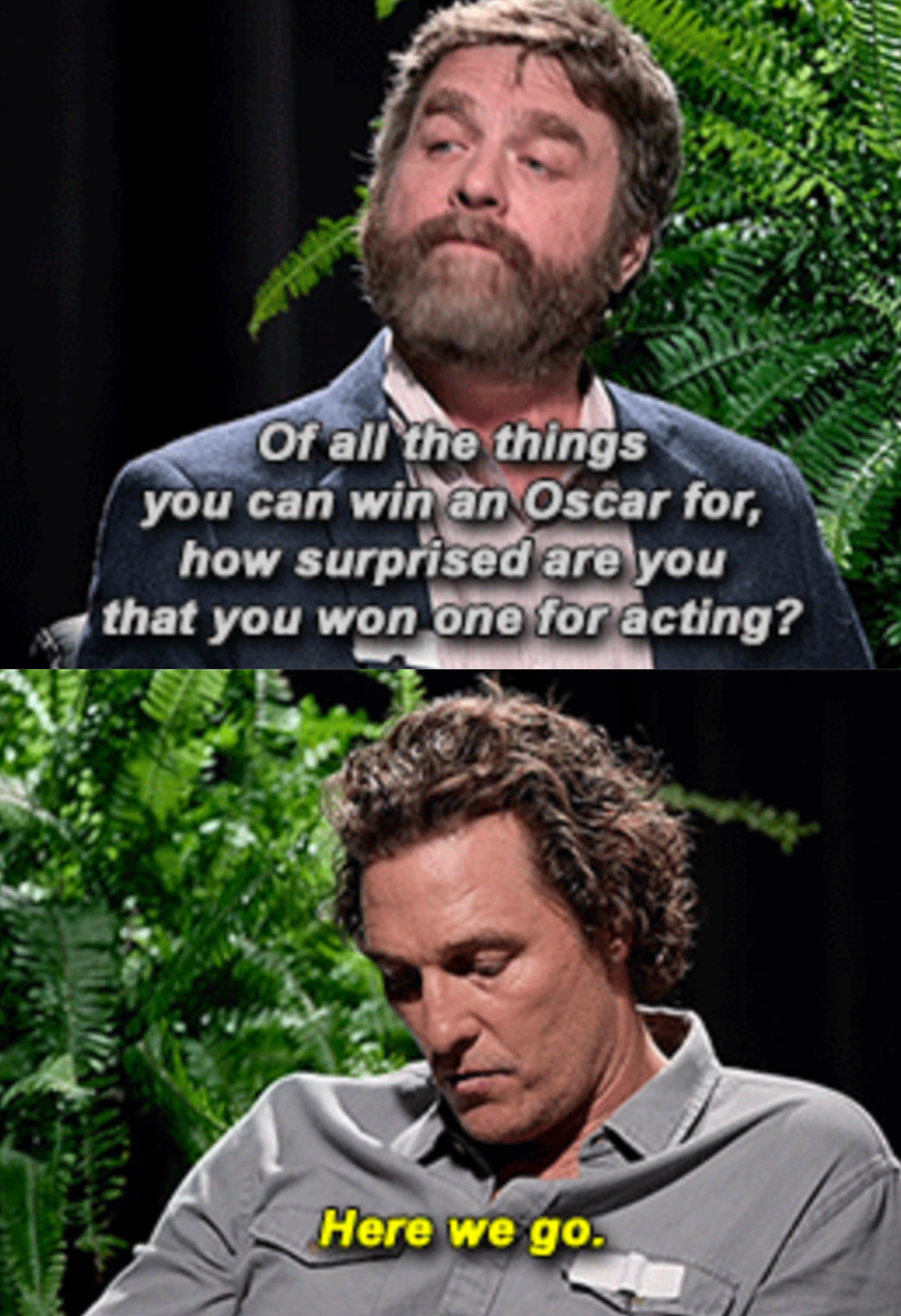 15.
And when Zach made him wish he'd never come on: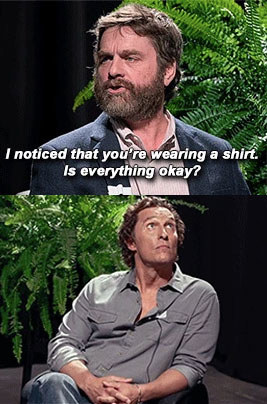 16.
When Bradley Cooper walked right into this one:
17.
When Zach annihilated Jerry Seinfeld with just a caption: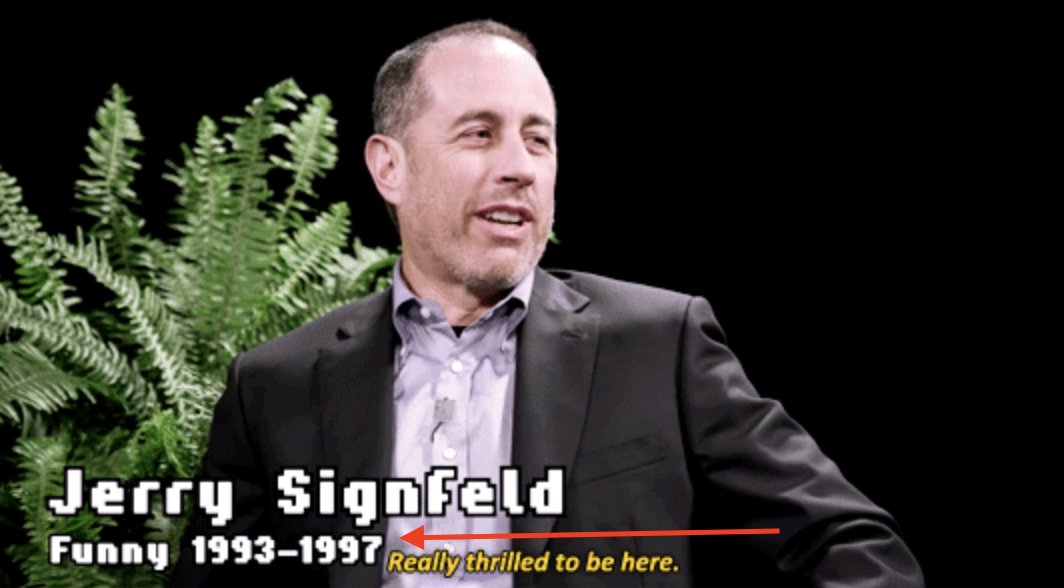 18.
And things got worse when the interview started: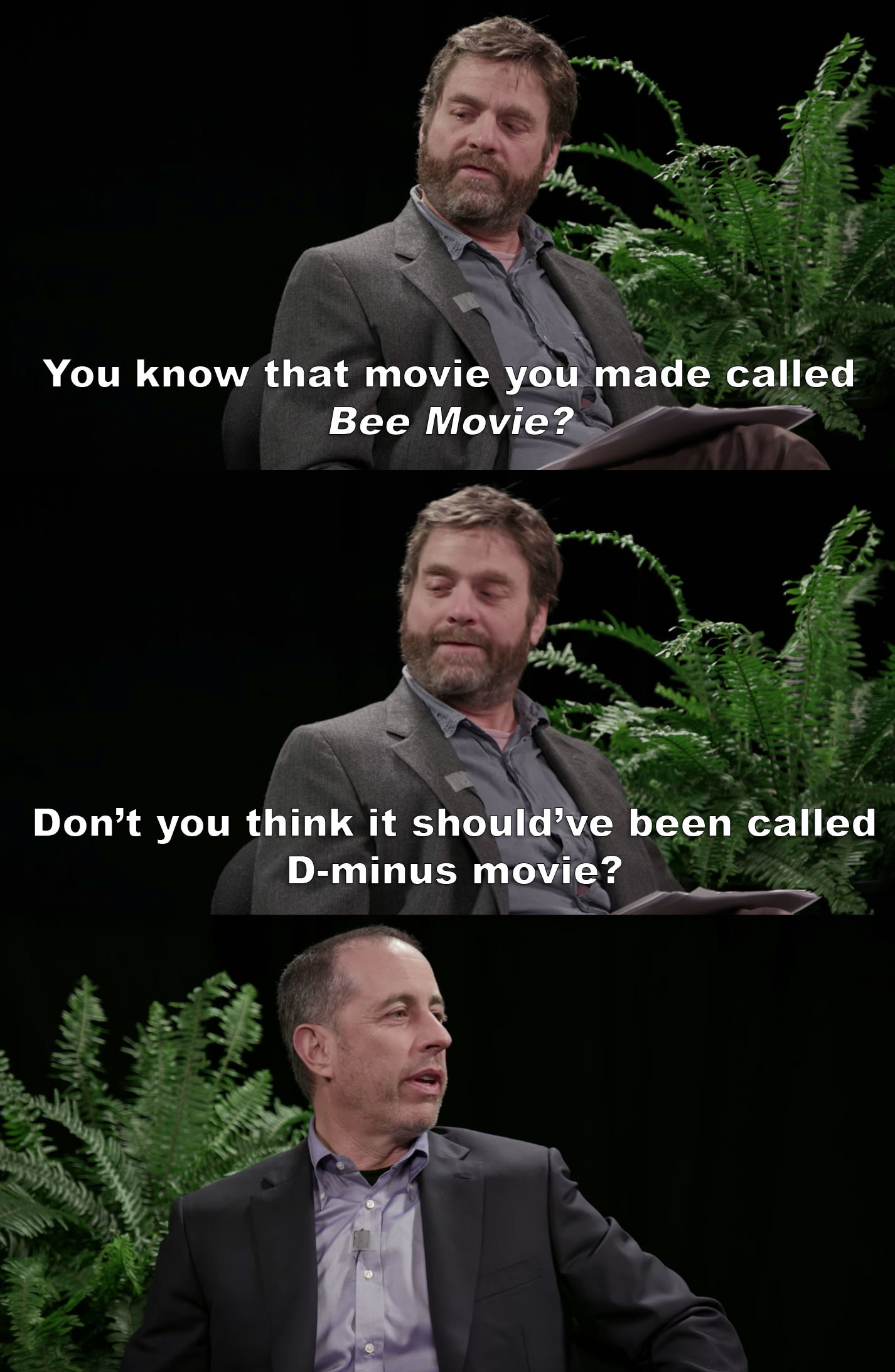 19.
When Hailee Steinfeld immediately regretted doing the show: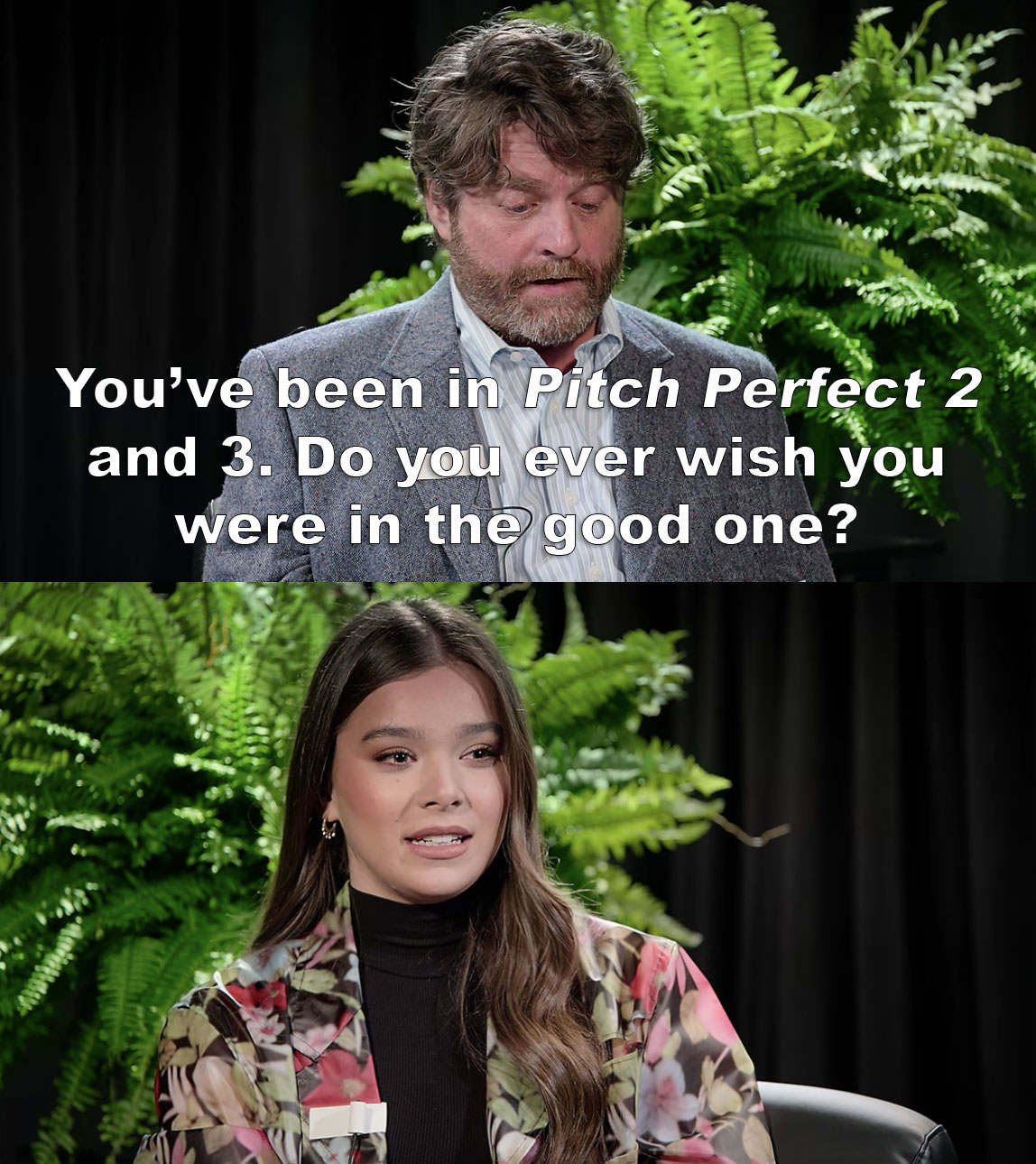 20.
And needless to say...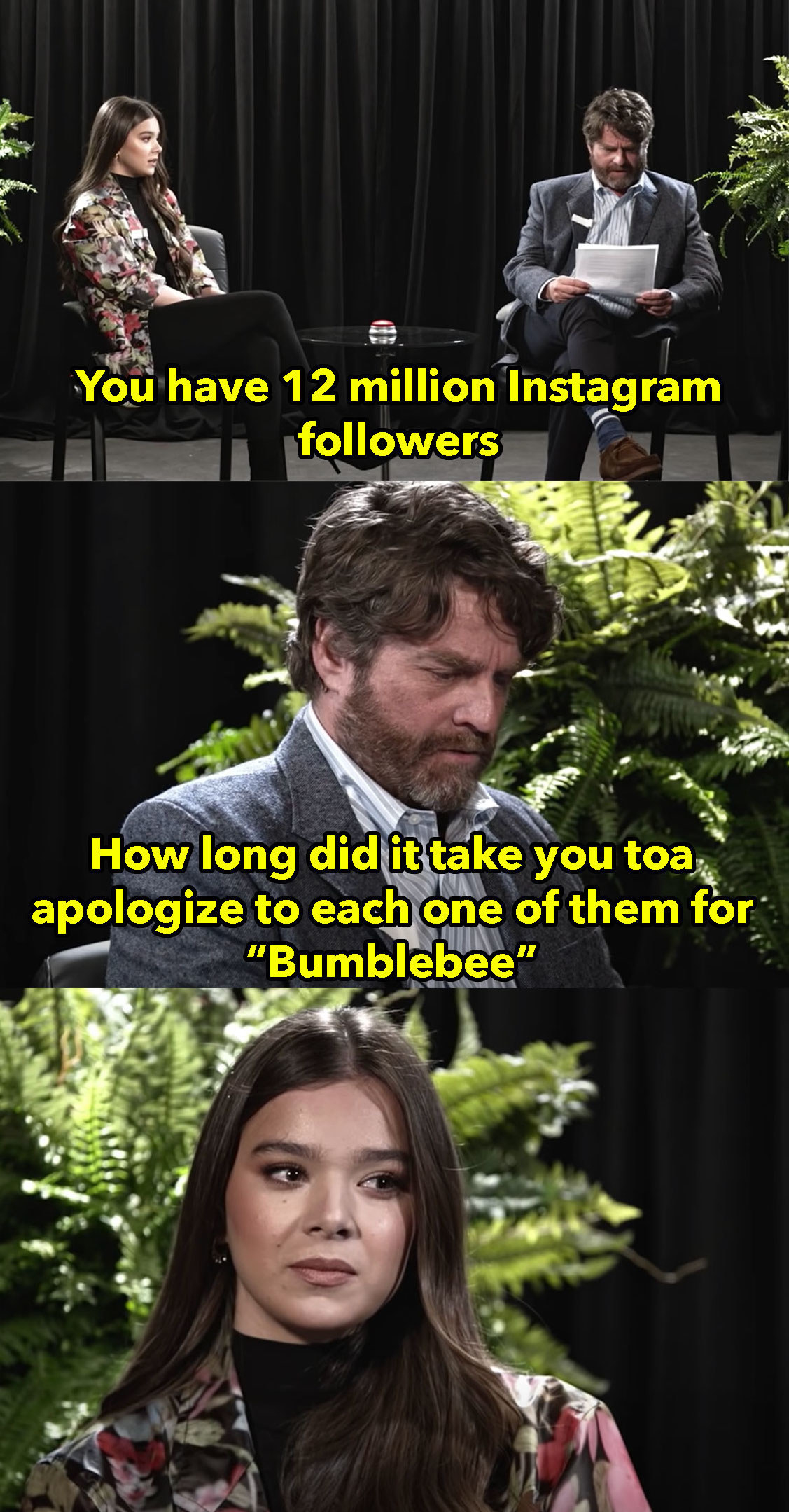 21.
...it went downhill from there:
22.
And when he found a way to take a jab at John Cena, who wasn't even there:
23.
When Zach dished out this one-two punch to Brad Pitt:

24.
When Barack Obama took Zach down a few notches on his own show: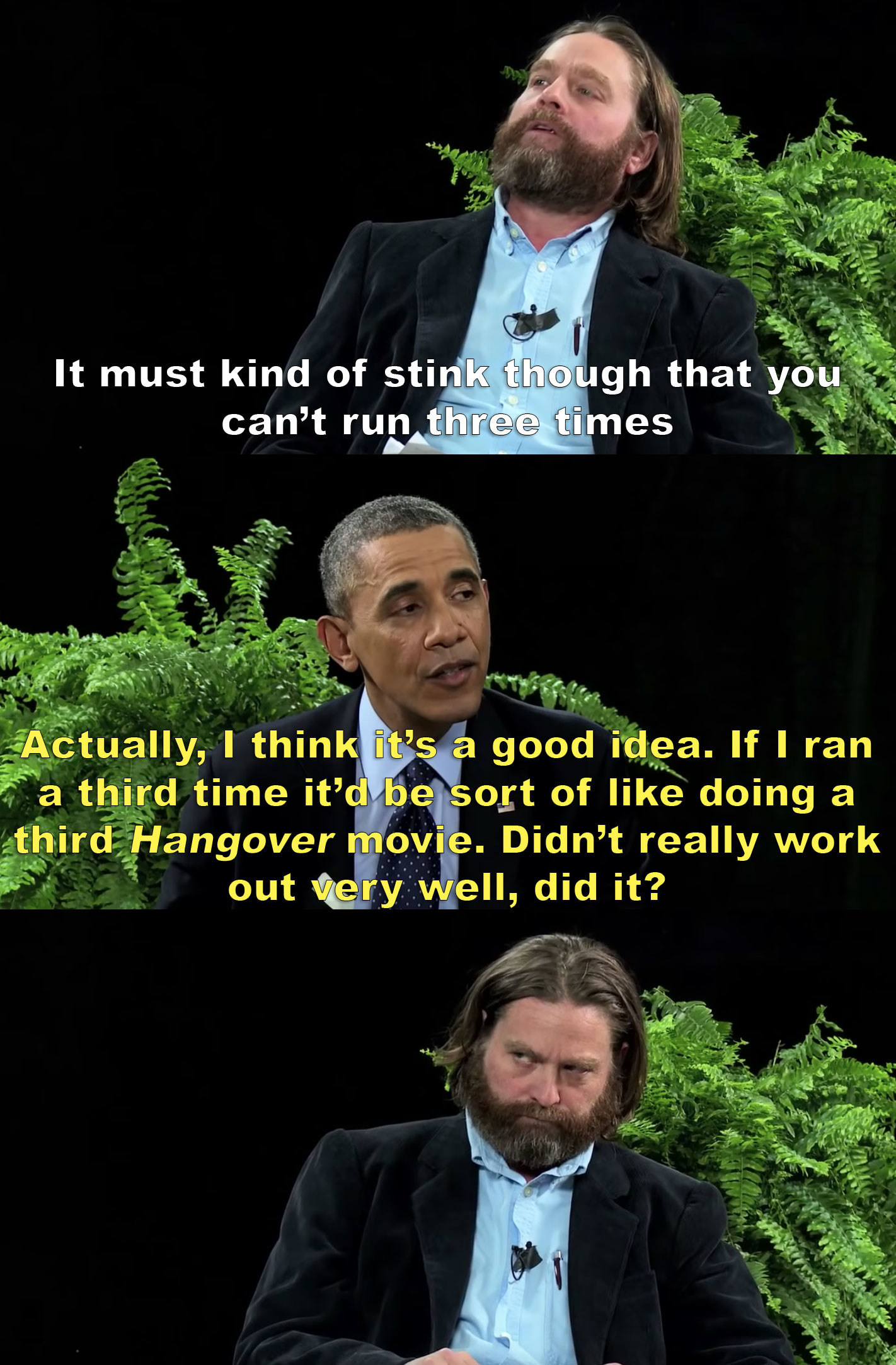 25.
When Zach suggested a name change for Jon Hamm: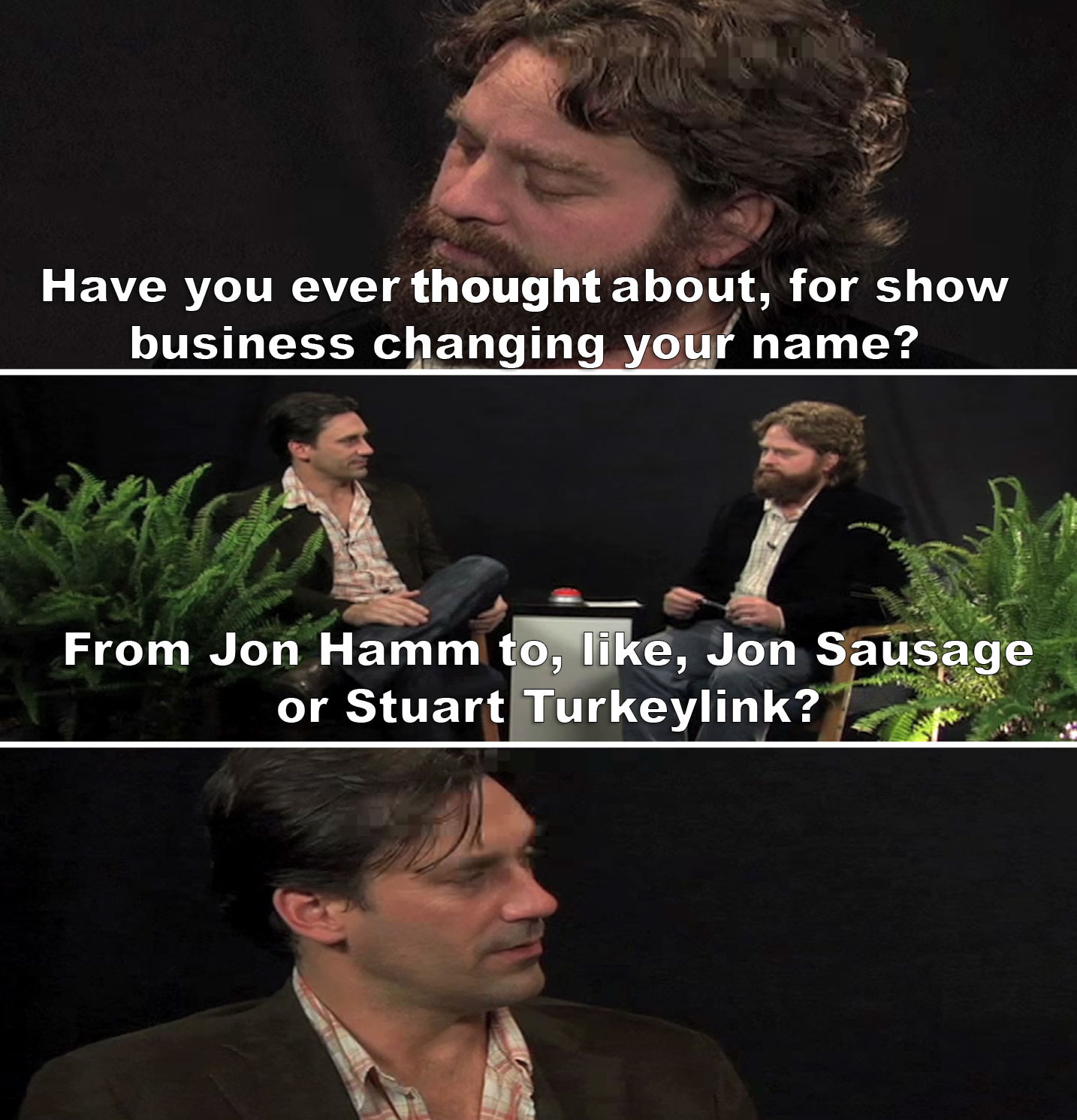 26.
And when he didn't stop with the naming jokes when Chance the Rapper came on...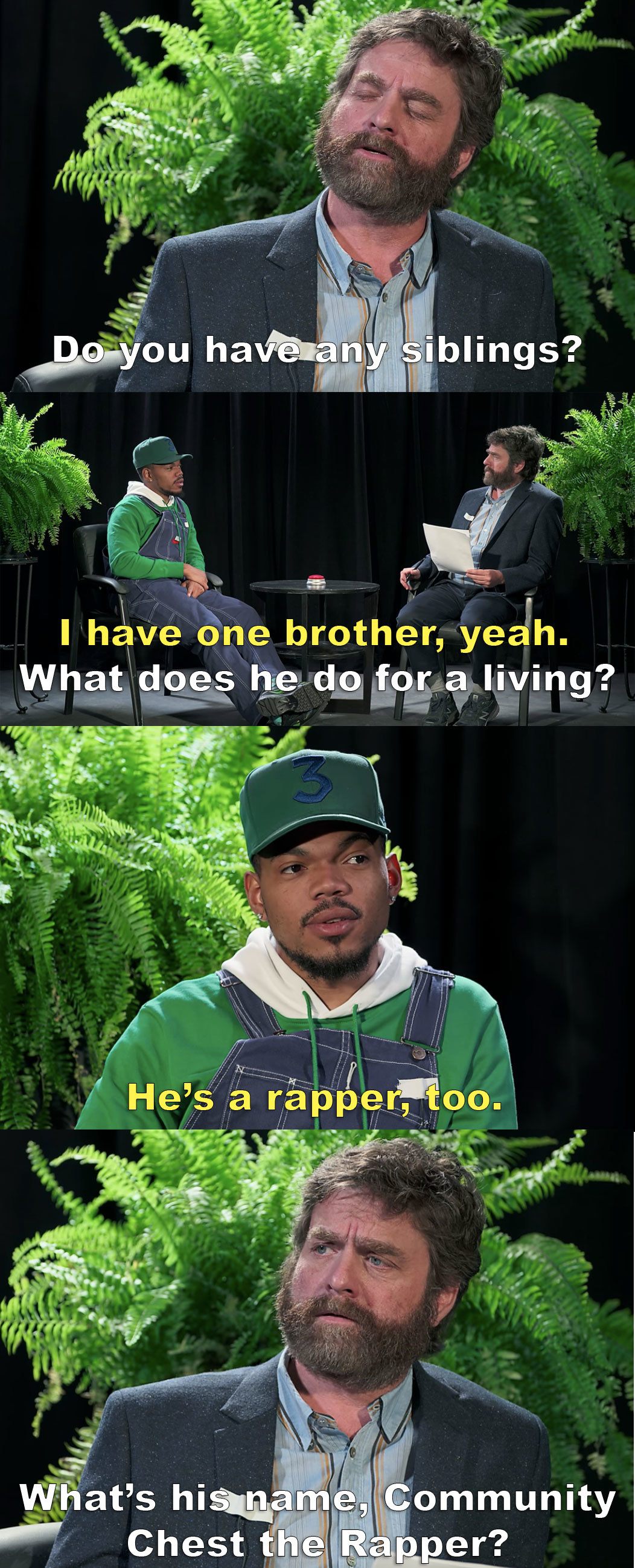 27.
...or Brie Larson...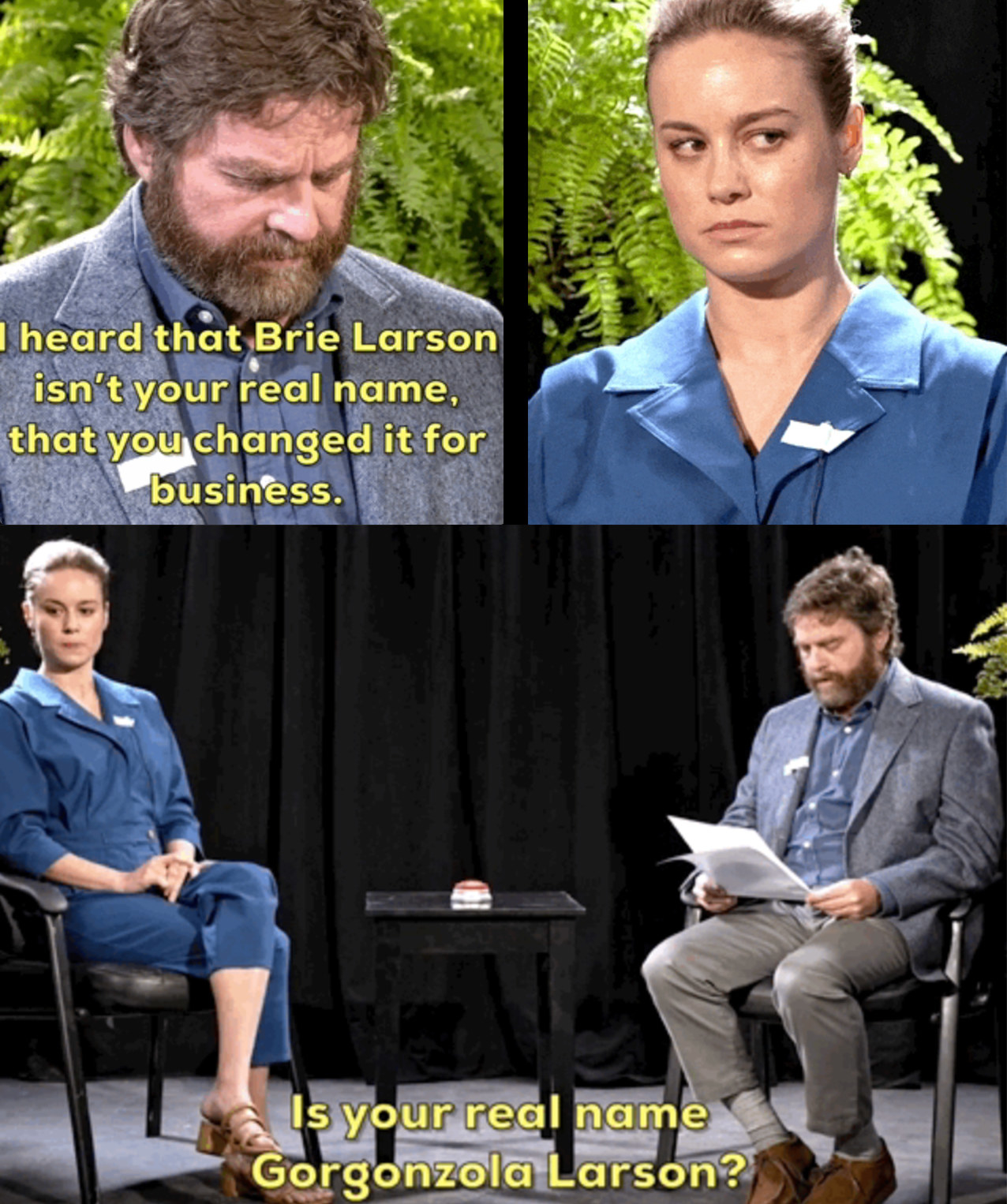 28.
...Awkwafina...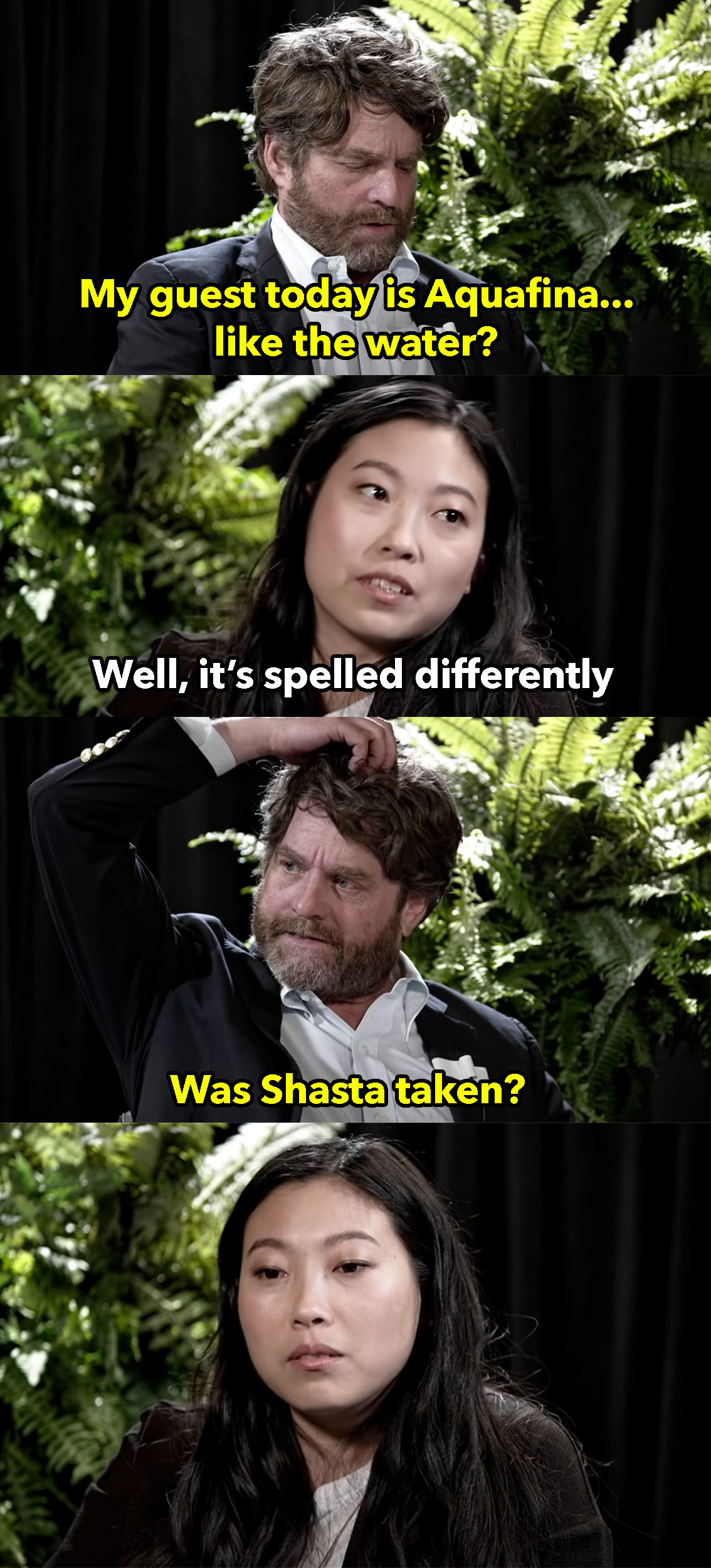 29.
...Benedict Cumberbatch...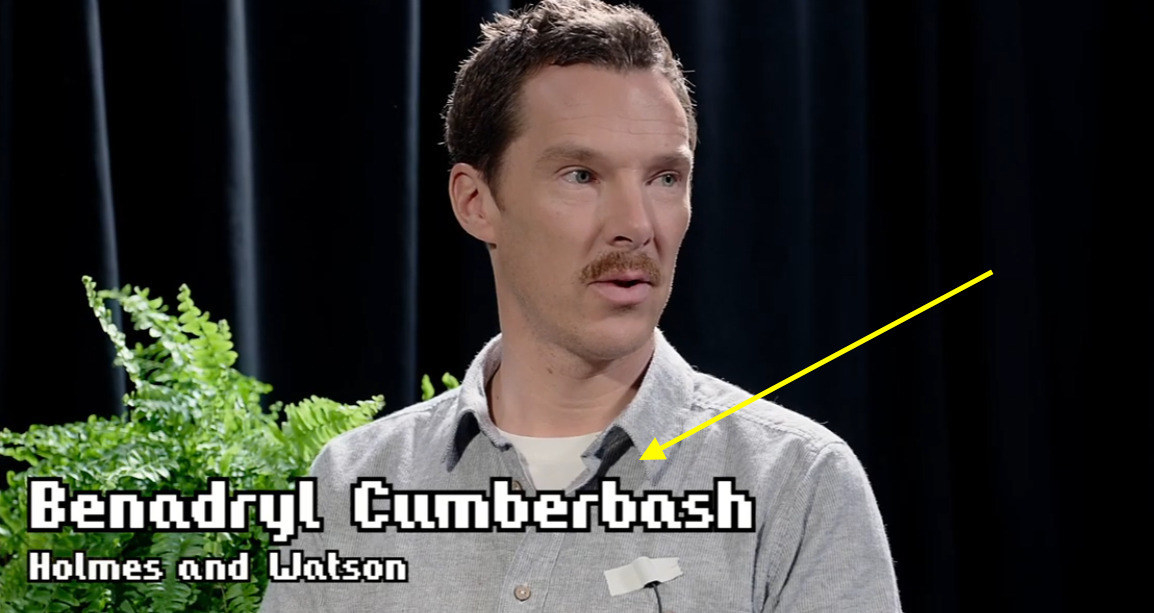 30.
...or Christoph Waltz: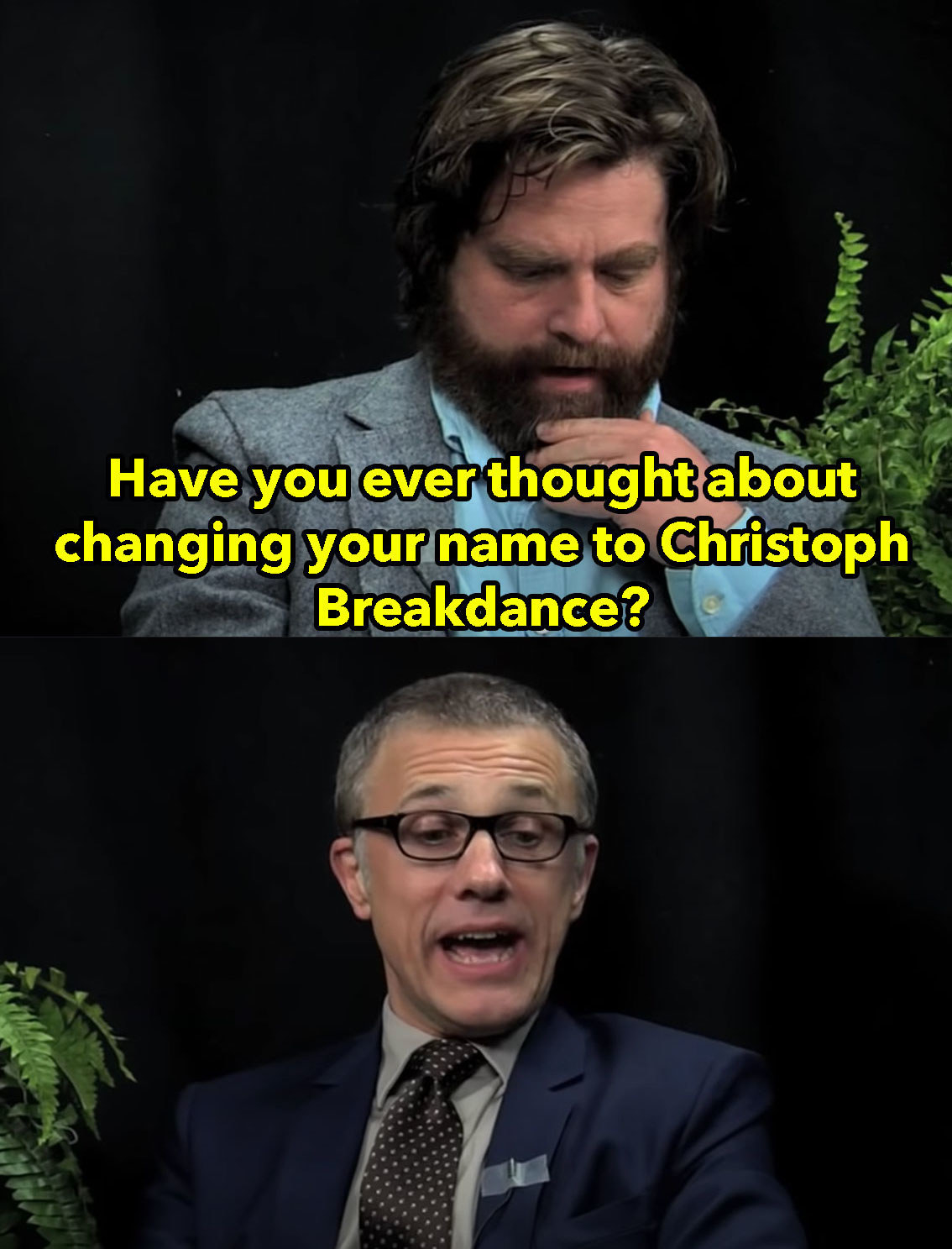 31.
When John Legend was exposed for who he truly is: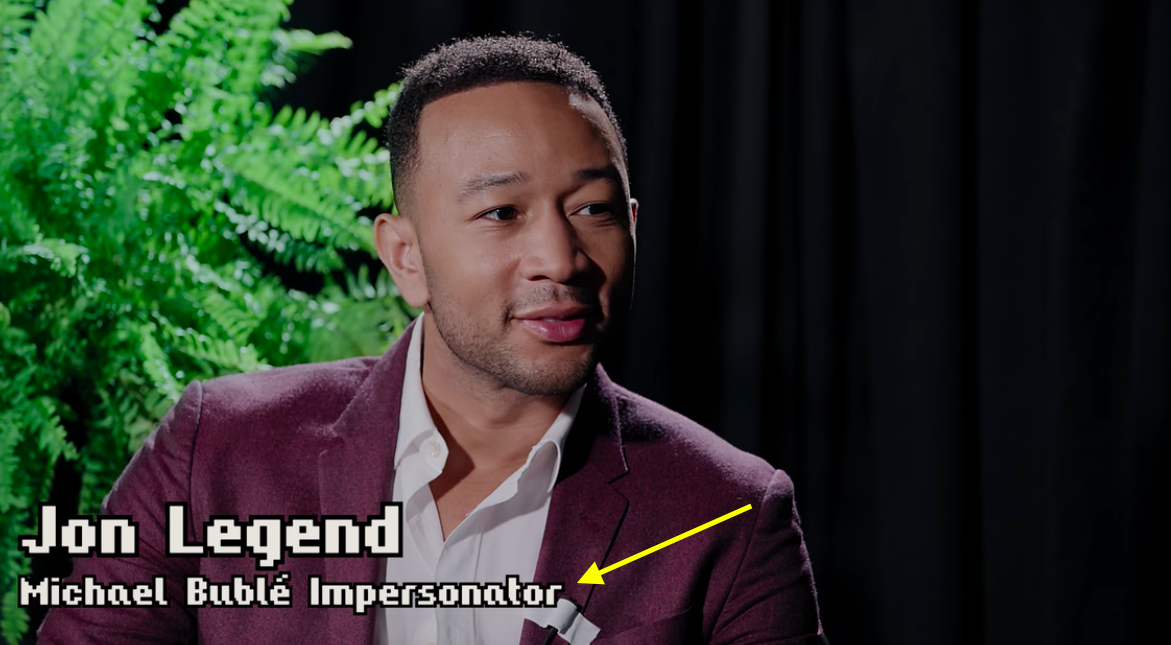 32.
When Zach was just trying to relate to Keanu Reeves:
33.
And Keanu turned the tables on him: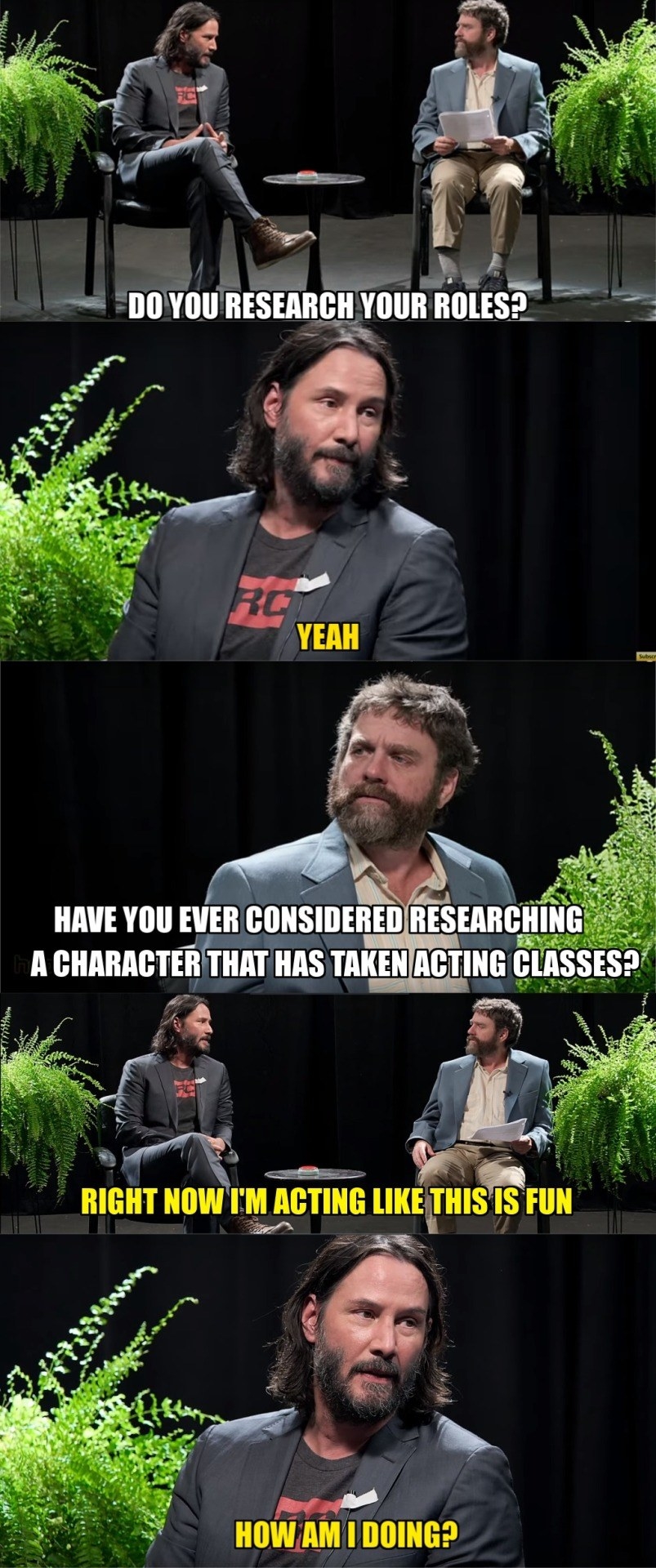 34.
When Zach had Jon Hamm back on the show, only to hit him with this: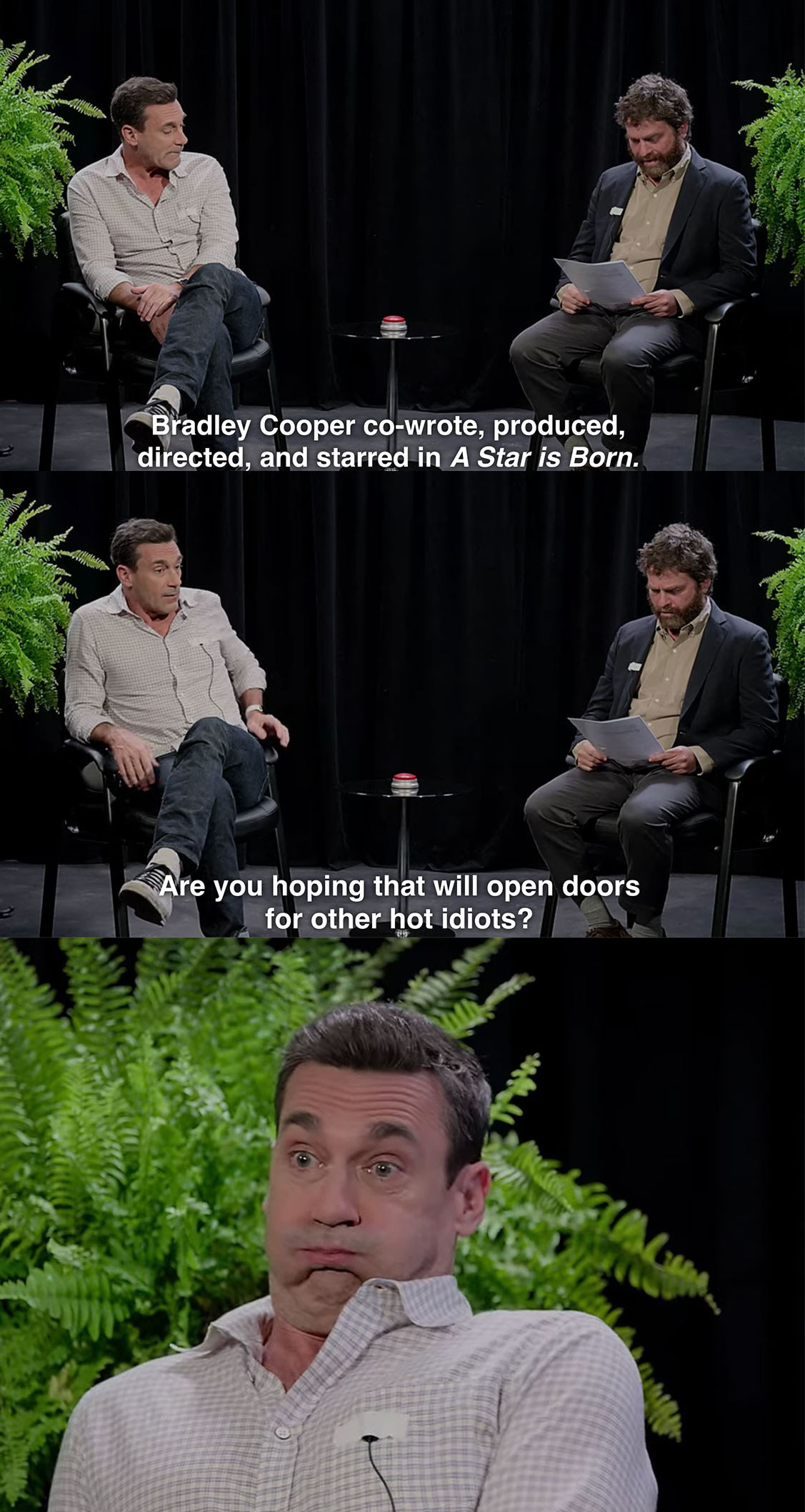 35.
When Ben Stiller didn't quite understand that the question would turn into a roast: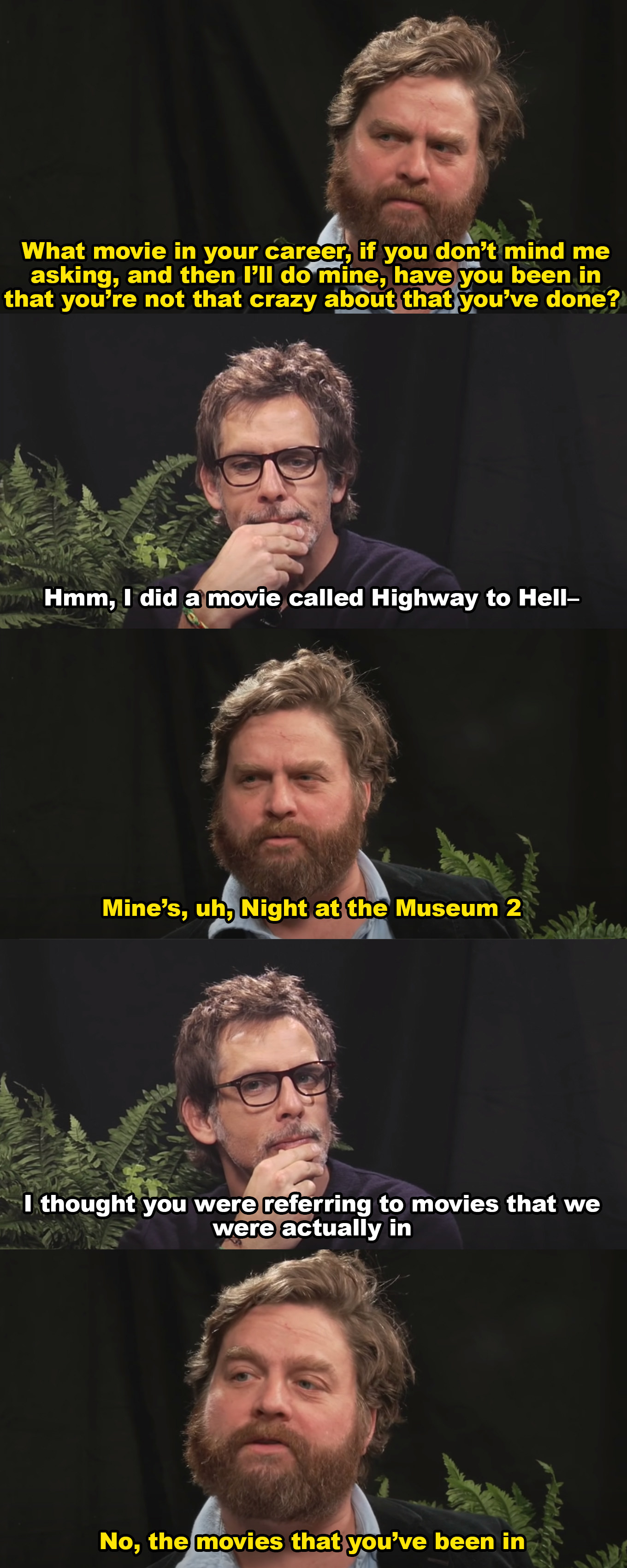 36.
When Zach was just trying to convince Steve Carell to do a normal interview: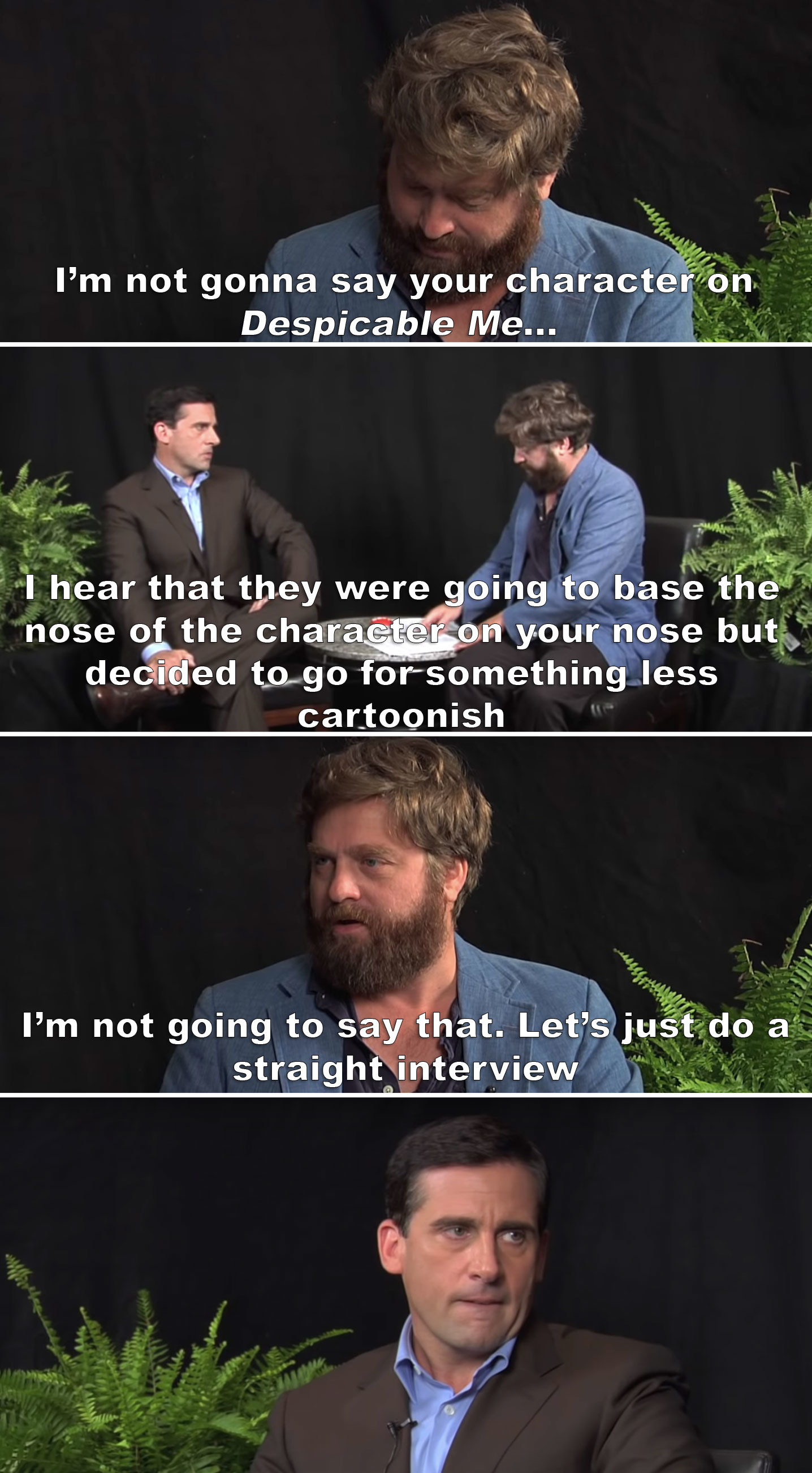 37.
When Zach gave Paul Rudd this devastating "would you rather":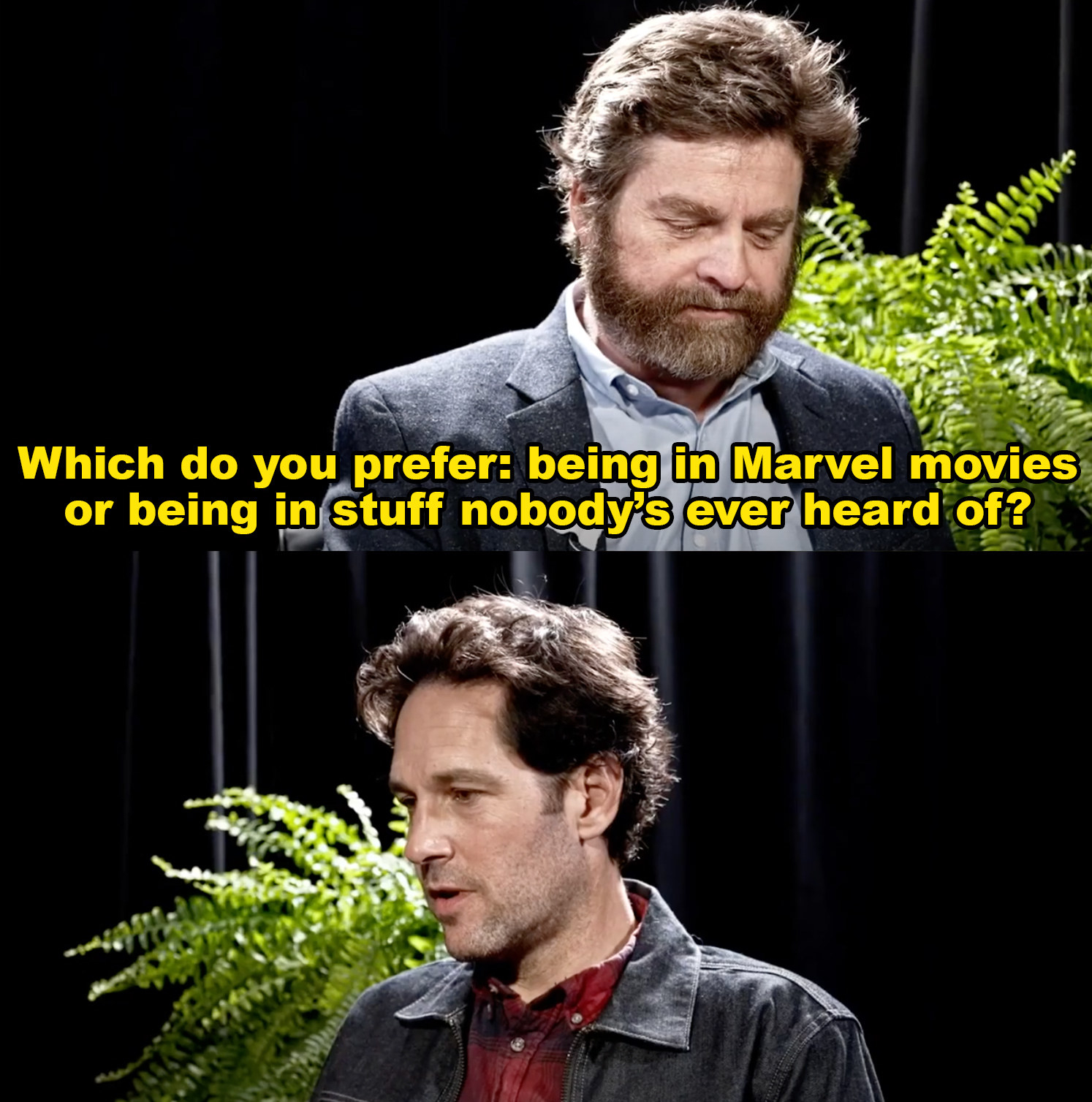 38.
Finally, when Paul did the impossible and flipped Zach's setup into a compliment: