To catch you up, Adam Levine, lead singer of Maroon 5 and judge on The Voice, and his supermodel wife, Behati Prinsloo are expecting for the second time.
While talking about dadhood 2.0, Jimmy Kimmel asked Adam how the delivery of his first daughter, Dusty Rose, went when he stopped by Jimmy Kimmel Live this week. And, boy, did Adam have a story.
Adam started by saying he got some good advice from Carson Daly: Eat beforehand so he doesn't pass out in the delivery room.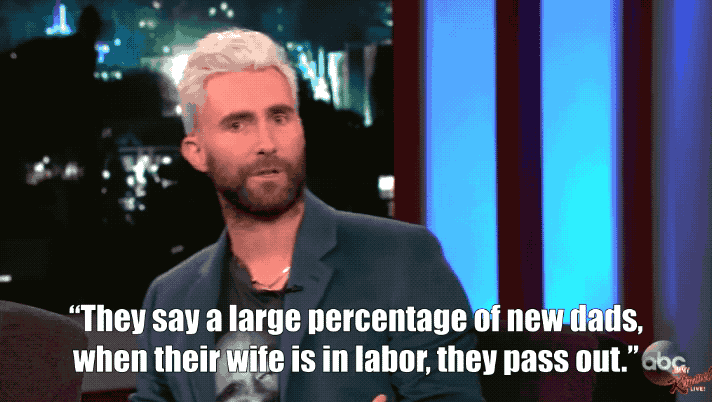 So, he did. Adam ate...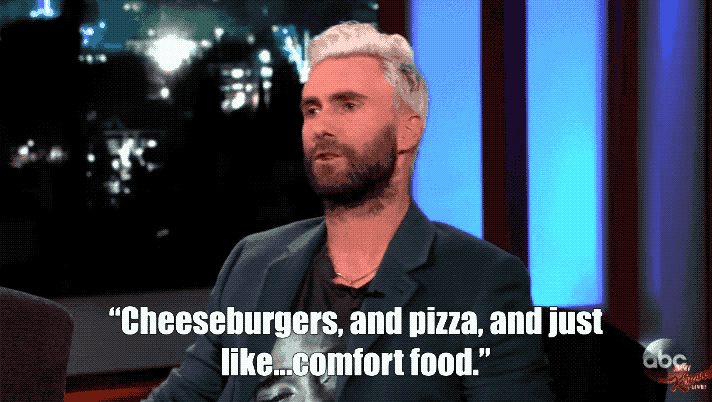 and ate...and ate...and ate.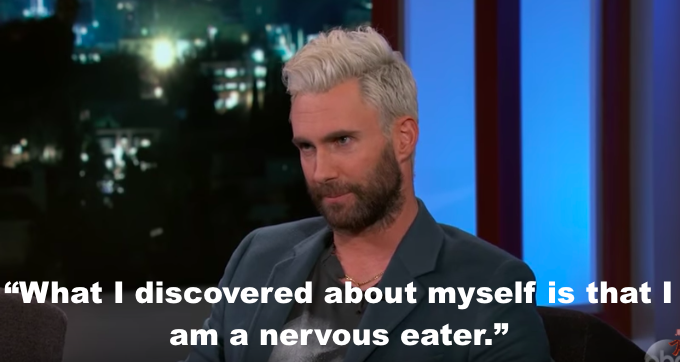 But, what happens to food after you eat it? Oh yeah—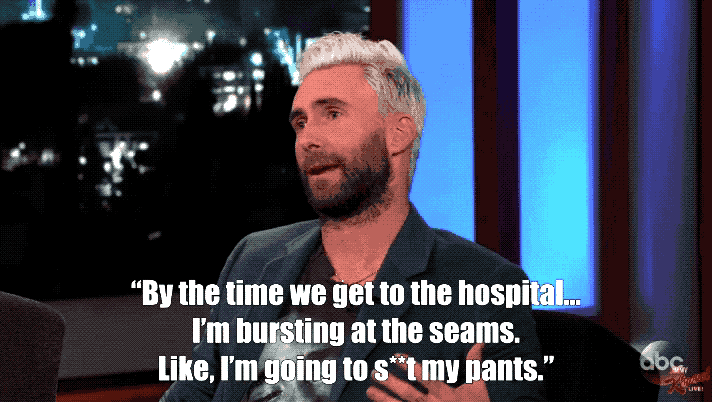 He had to poop real bad.
There was poor daddy Levine, trying to be a pillar of strength for his wife, who was pushing a kid out of her body, and he needed the potty.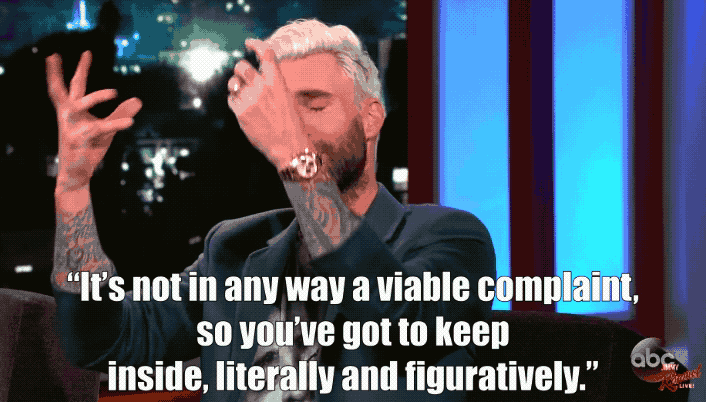 He didn't want to miss anything...so he had to wait it out.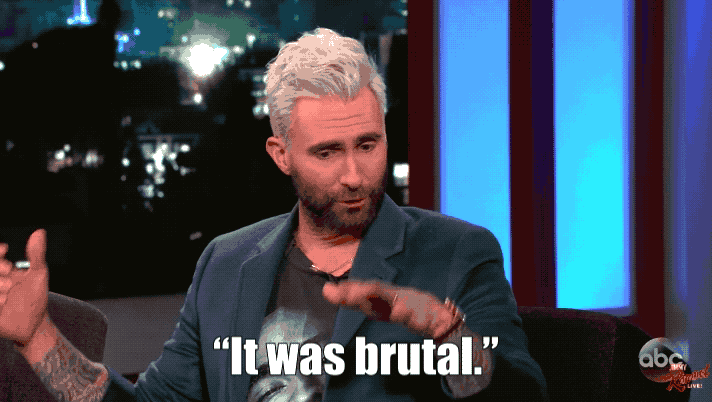 Finally, when everything was OK after the birth and his wife was all situated, he said he pulled a nurse aside and told her he needed a bathroom, like, ASAP. When the nurse pointed to the one by the new mommy's bedside, Adam was like: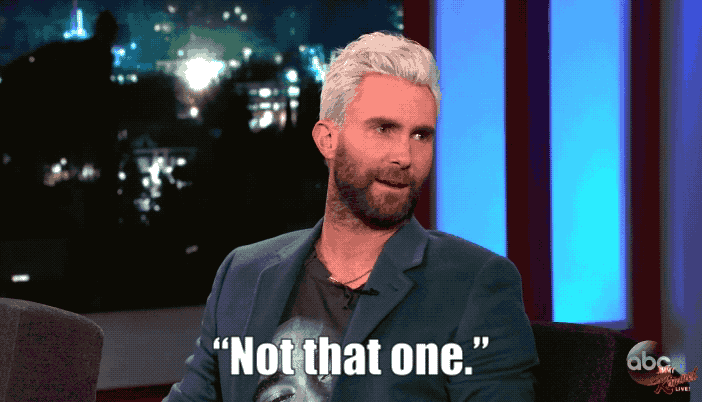 And that's the story of Adam Levine's gastrointestinal discomfort! Celebrities, they're just like us!