1.
There are four Easter eggs hidden in the scene where Anna and Elsa play "enchanted forest." First off, you can see Baymax from Big Hero 6 as one of the figurines.
2.
If you look a little closer, you can also spot Bolt!
3.
What's that? Even closer? Yep, it's Dumbo!
4.
The princess in this scene is one you've definitely seen before as well. It's Snow White!
5.
The picnic blanket you see Olaf and Anna share is actually the same blanket that Olaf sits on during "In Summer."
6.
While playing charades, Olaf strikes a pose as Mickey Mouse. Kristoff guesses it correctly, of course.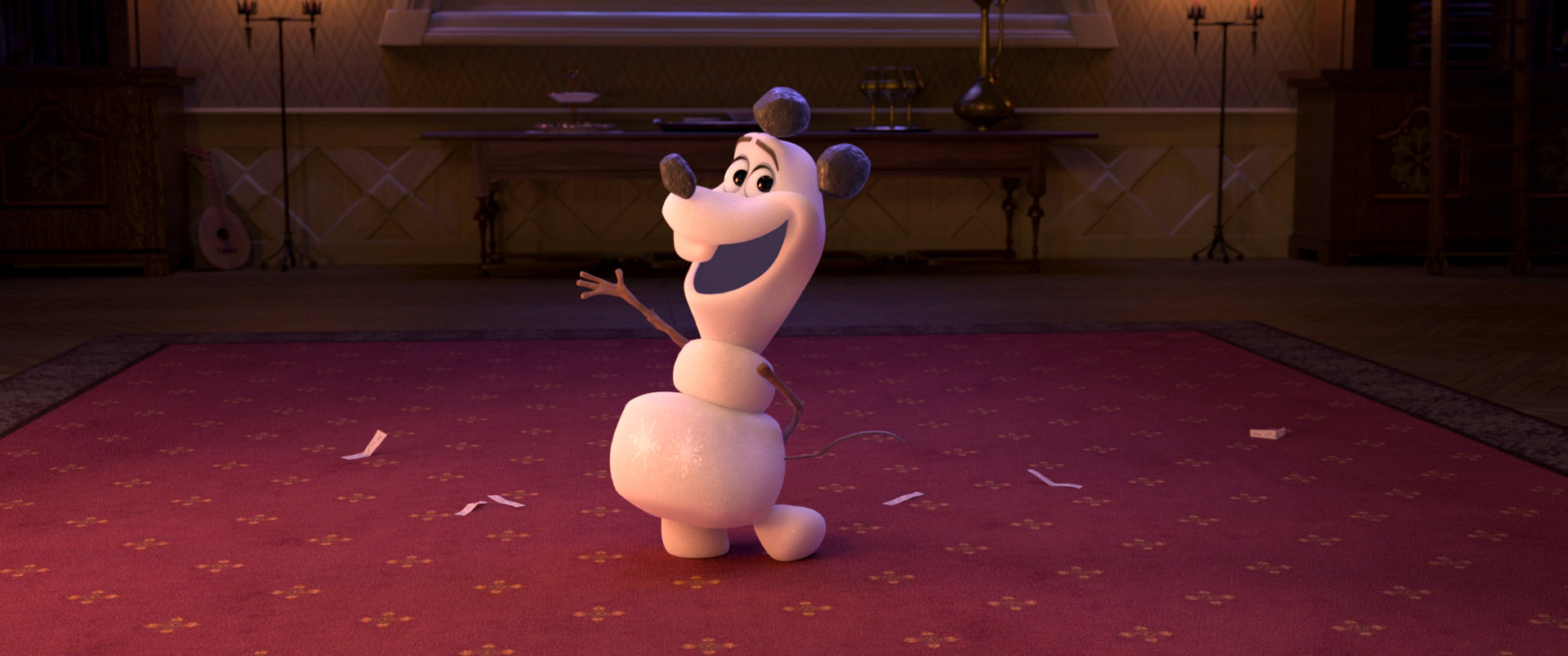 7.
The call Elsa hears and follows is a "kulning." It's a traditional Scandinavian herding call and it's really beautiful.
8.
The wooden figures in town are styled in the likeness of the production designer, Michael Giaimo, and art director of environments, David Womersley.
9.
When Iduna asks about a book His Majesty is reading, he says it's by some new Danish author. If you look at the book cover, you can spot Ariel from The Little Mermaid.
10.
And that "new author"? It's Hans Christian Andersen, who wrote The Little Mermaid!
11.
Want to know what else he wrote? The Snow Queen! That's the fairy tale Frozen was based on. And you probably knew this from the first movie, but "Christian Andersen" was the inspiration for the names Kristoff, Anna, and Sven!
12.
Kristoff pays homage to '70s and '80s music videos while he sings "Lost in the Woods."
13.
Finally, after Olaf recounts his tales, you can see Marshmallow and the Snowgies captivated. On top of Marshmallow's head is a crown that looks eerily similar to the one that Elsa abandoned and Marshmallow picked up at the end of Frozen.