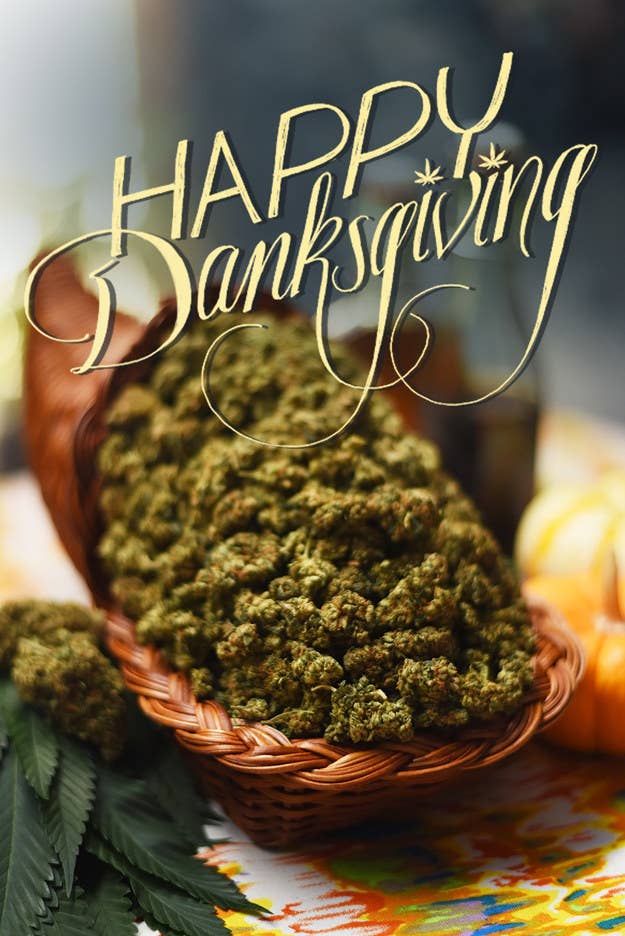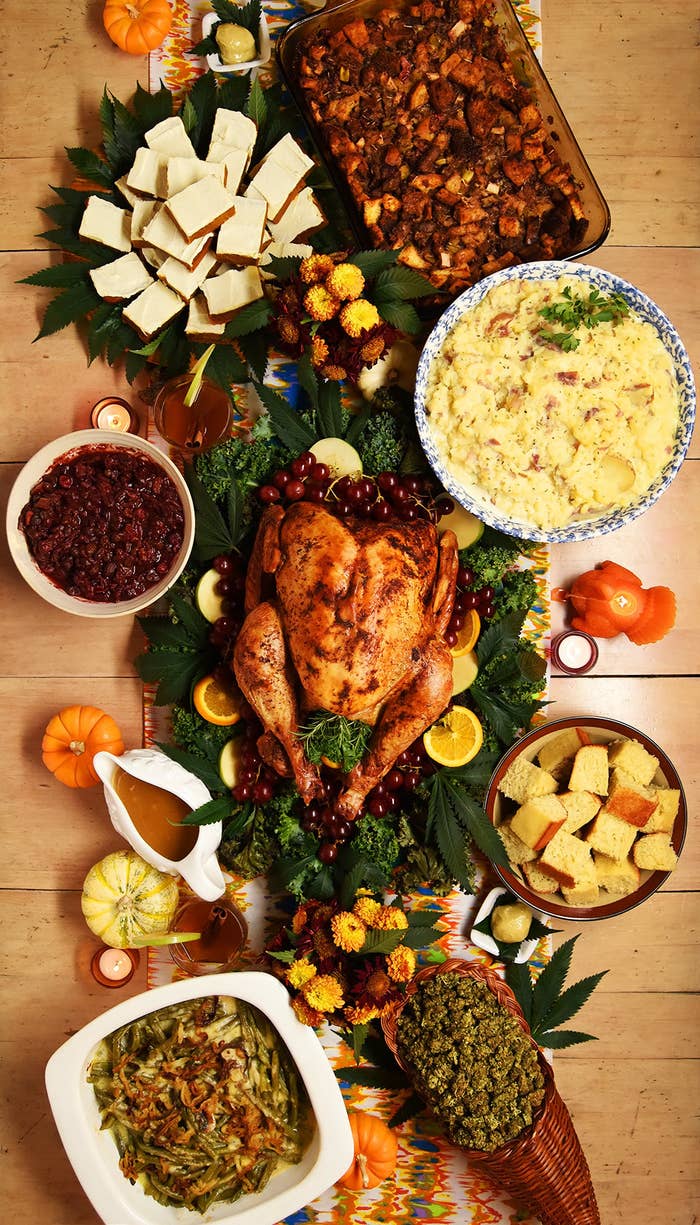 The key to cooking with cannabis is in preparing extractions — usually oil, butter, or alcohol that's infused with marijuana — then using the extraction in otherwise normal recipes.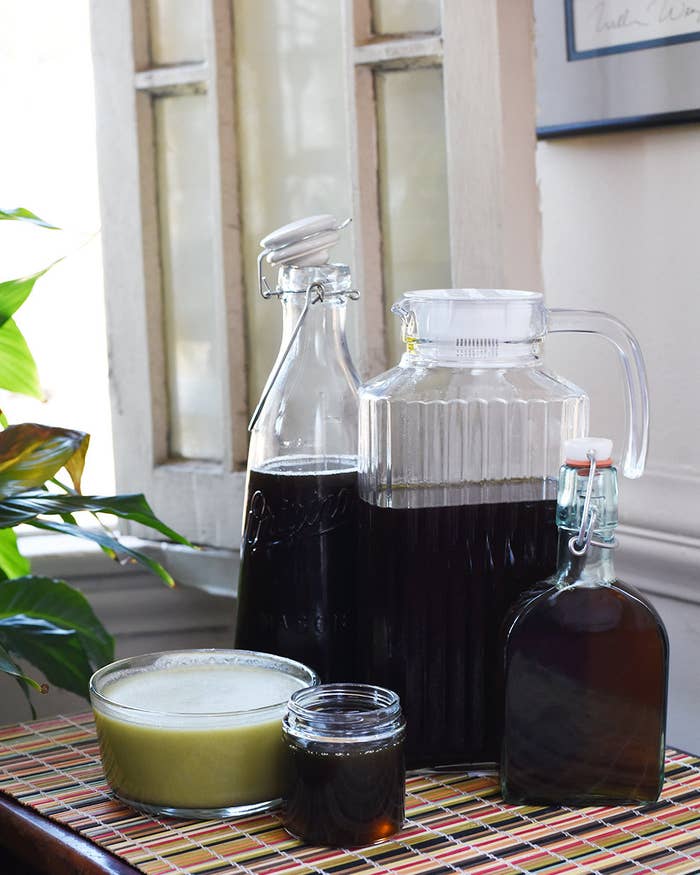 I own a company that provides cannabis-infused edibles and baked goods to select California Medical Marijuana dispensaries, so I've learned a lot about what makes a good extraction through years of research, trial and error, and practice, practice, practice.
Raw (uncooked) cannabis can't get you high. That's because it contains cannabinoids in a carboxylic acid form (such as THC-A and CBD-A) that are not active if ingested orally when they're raw. THC (the psychoactive cannabinoid responsible for the "high" people experience) and CBD (a cannabinoid that has significant medical effects) are released through a process called decarboxylation or "decarbing." When cannabis is inhaled as smoke or vapor, the heat of the flame or vaporizer does the decarbing. So in order for ingested cannabis to have full effect, you must first decarboxylate it with heat. Low heat over an extended period of time works best to activate the cannabinoids; high heat will destroy them.
Cannabinoids such as THC and CBD are hydrophobic, meaning they are insoluble in water but soluble in lipids (oil/fat) and alcohol. To make this delicious Danksgiving menu, I made four extractions, butter, canola oil, alcohol, and a honey infusion, and I used one or two of them in traditional Thanksgiving dishes.
In all extraction methods, the quality and amount of cannabis will affect the strength of your end product. I use a consistent, hybrid (indica and sativa) mixture of mostly small buds and trim with a little leaf. When cooking an extraction, make sure your space is well ventilated – the aroma of simmering or baking cannabis is very strong and can be overwhelming to some. In sampling your extractions, it is important to start slowly, eating small amounts, until you are aware of and comfortable with the strength of your product.
Once you've made the extractions, you'll use them in the recipes for the rest of Danksgiving.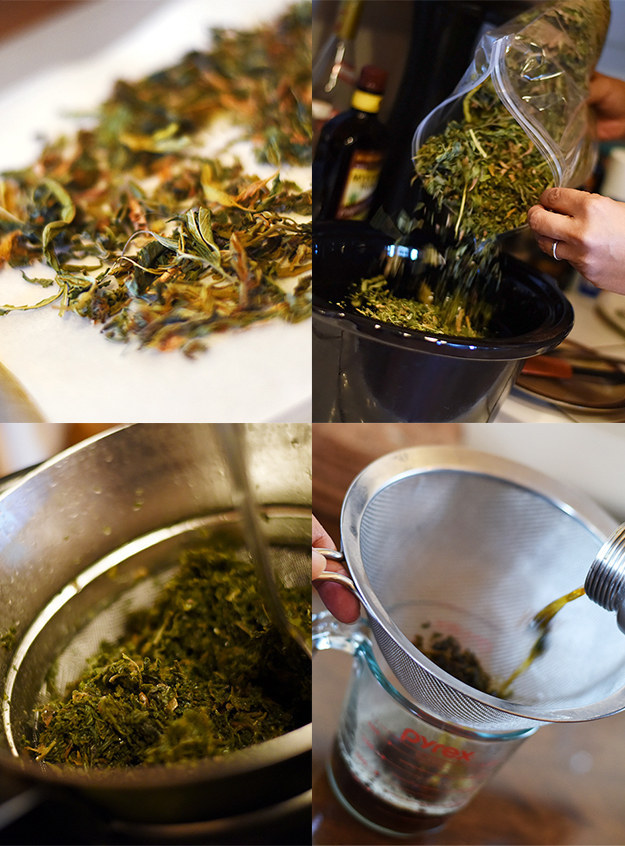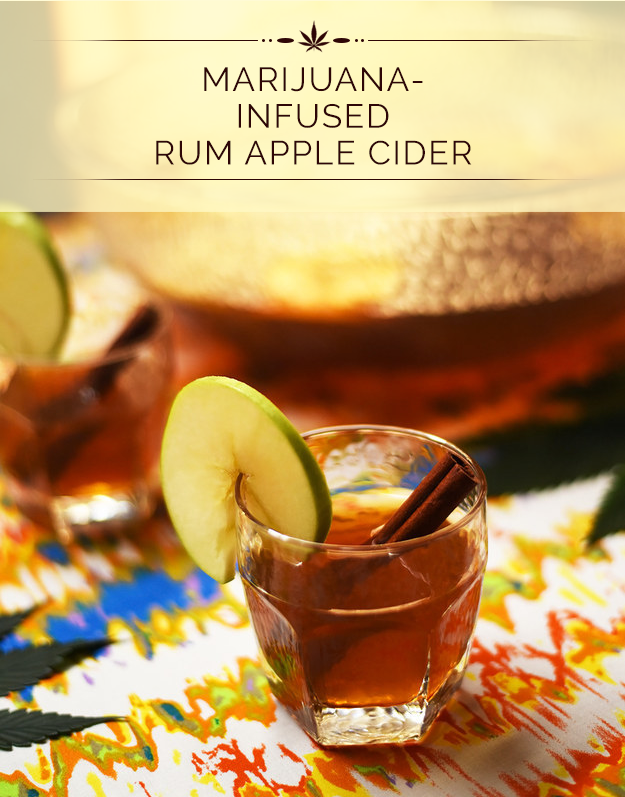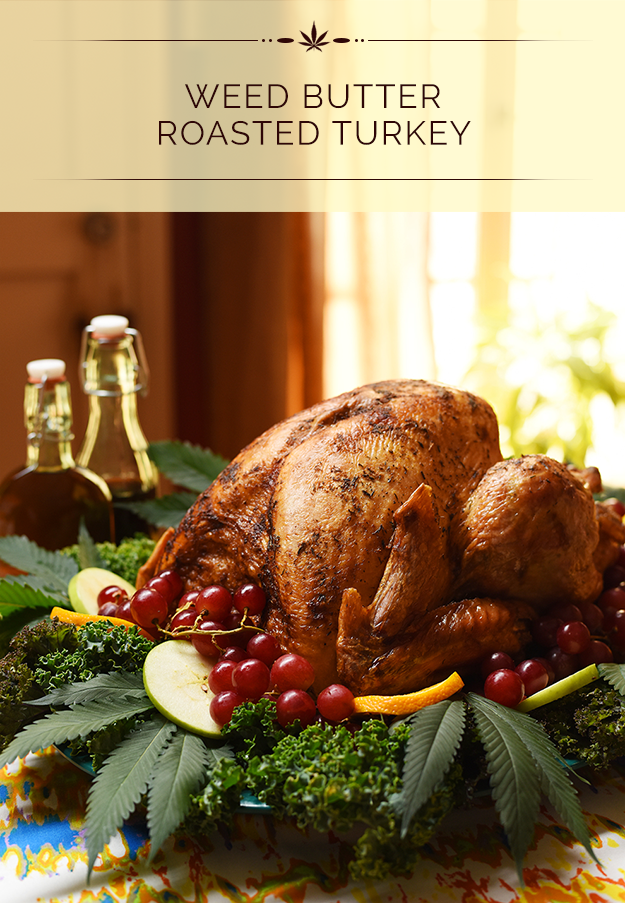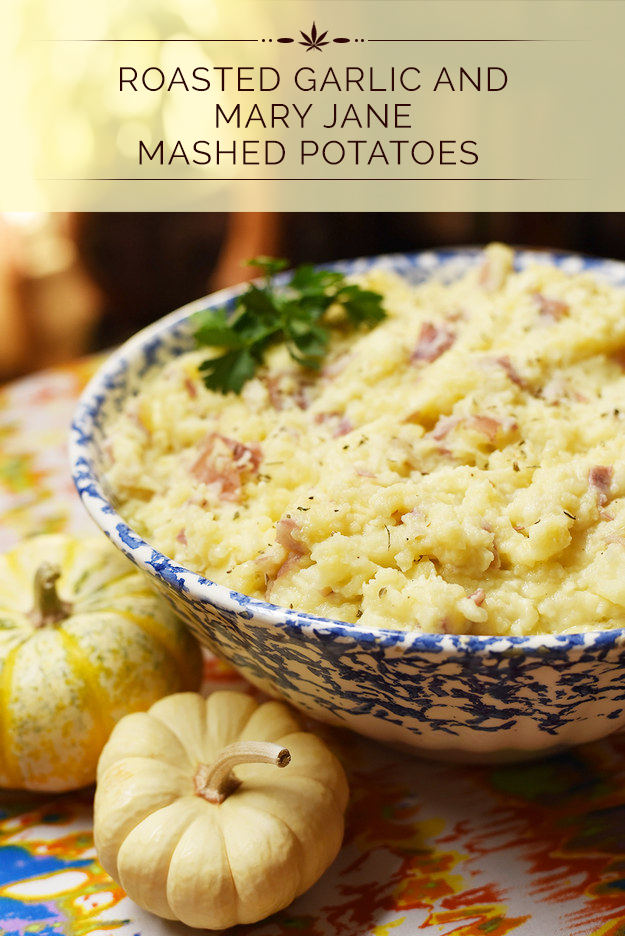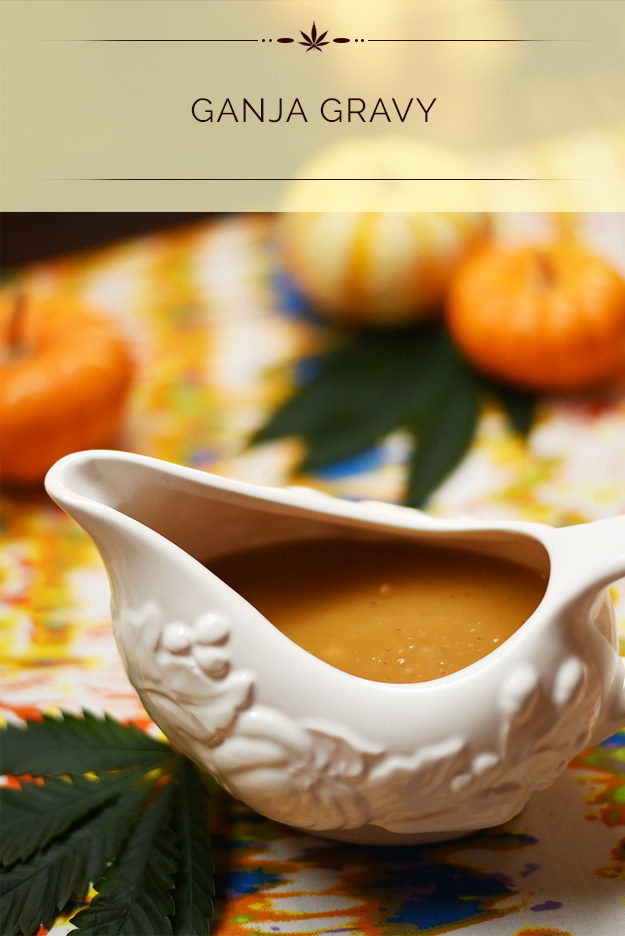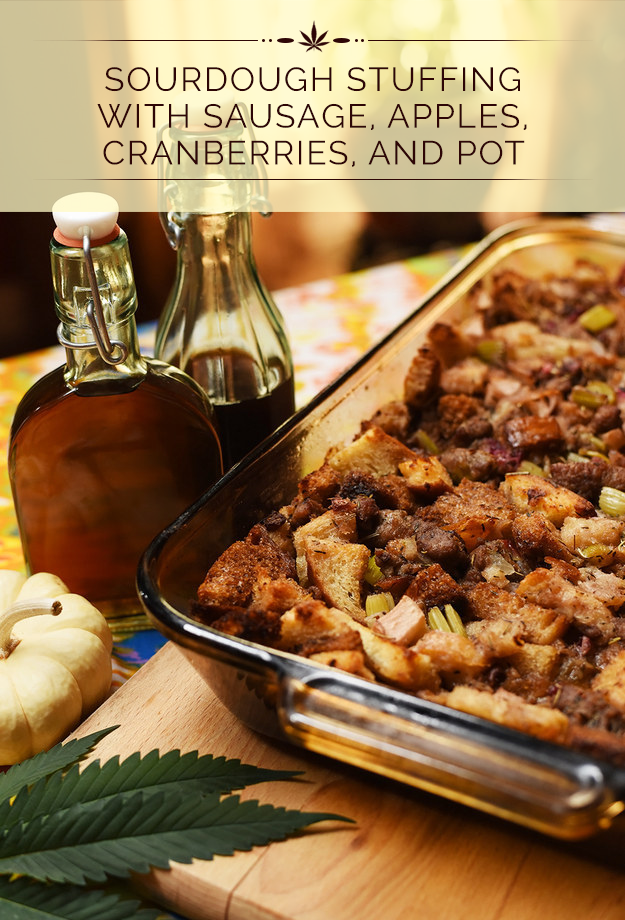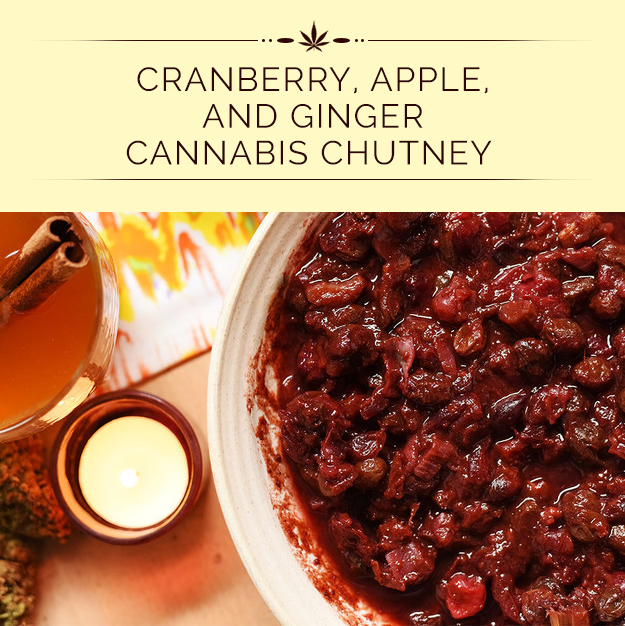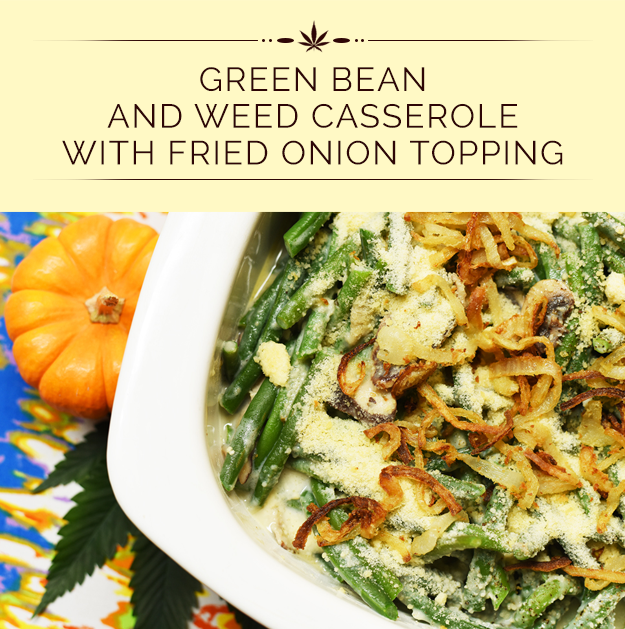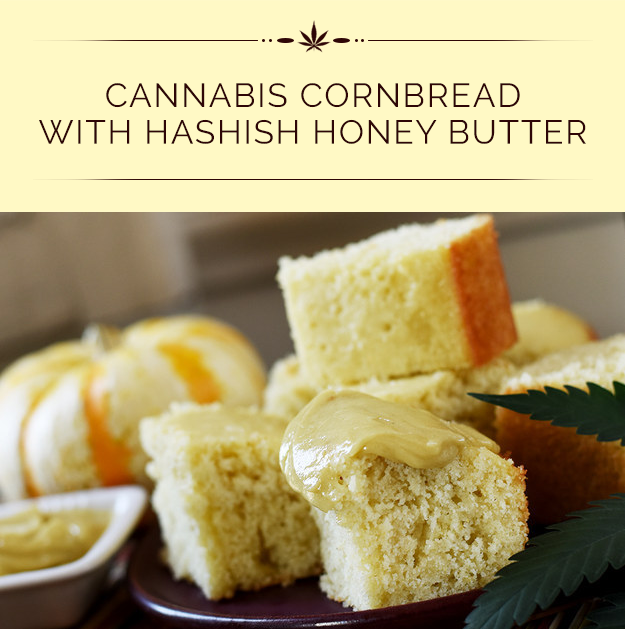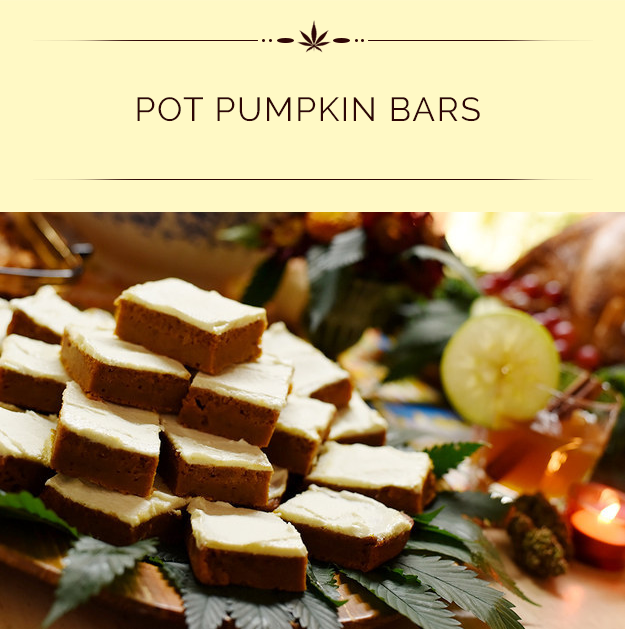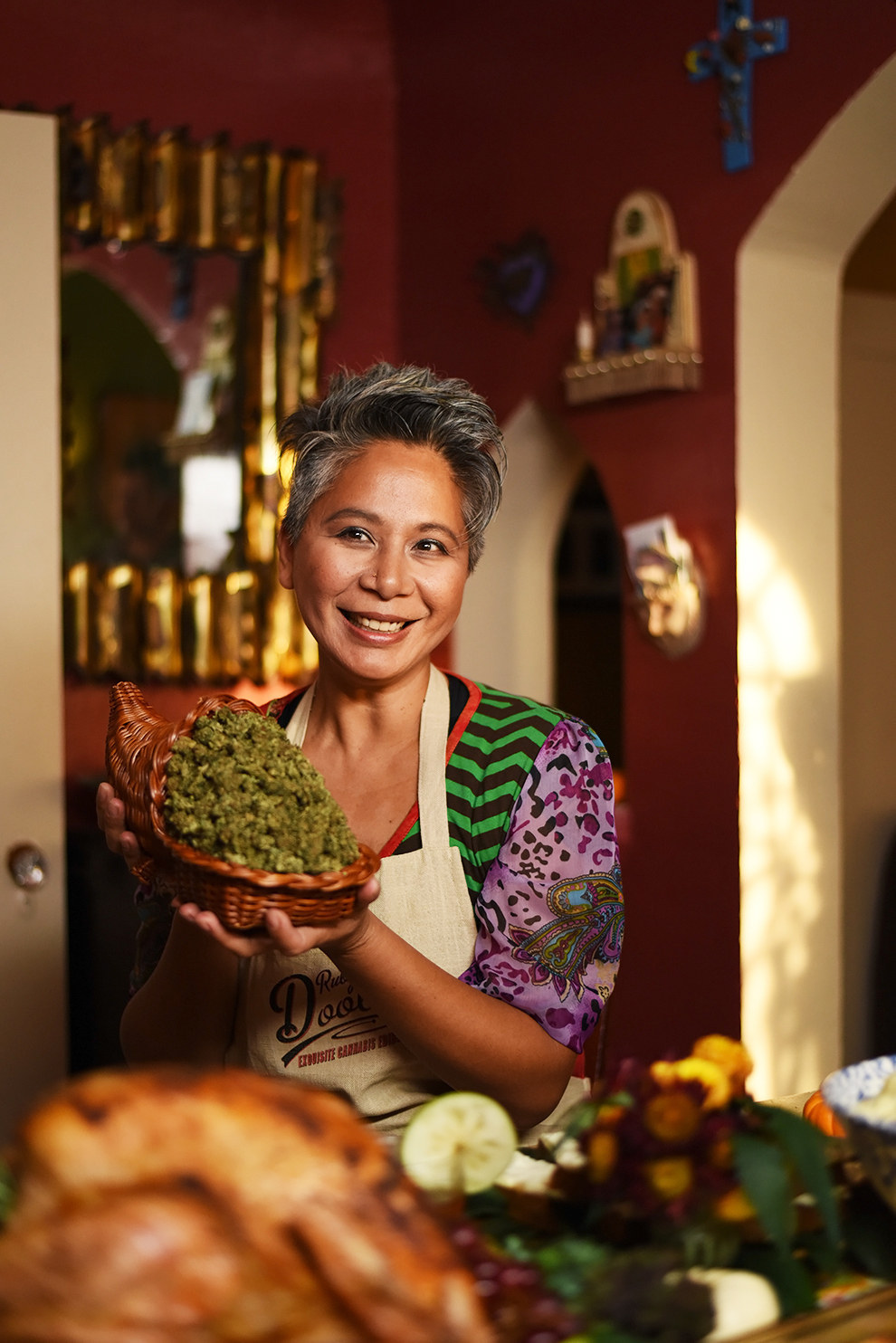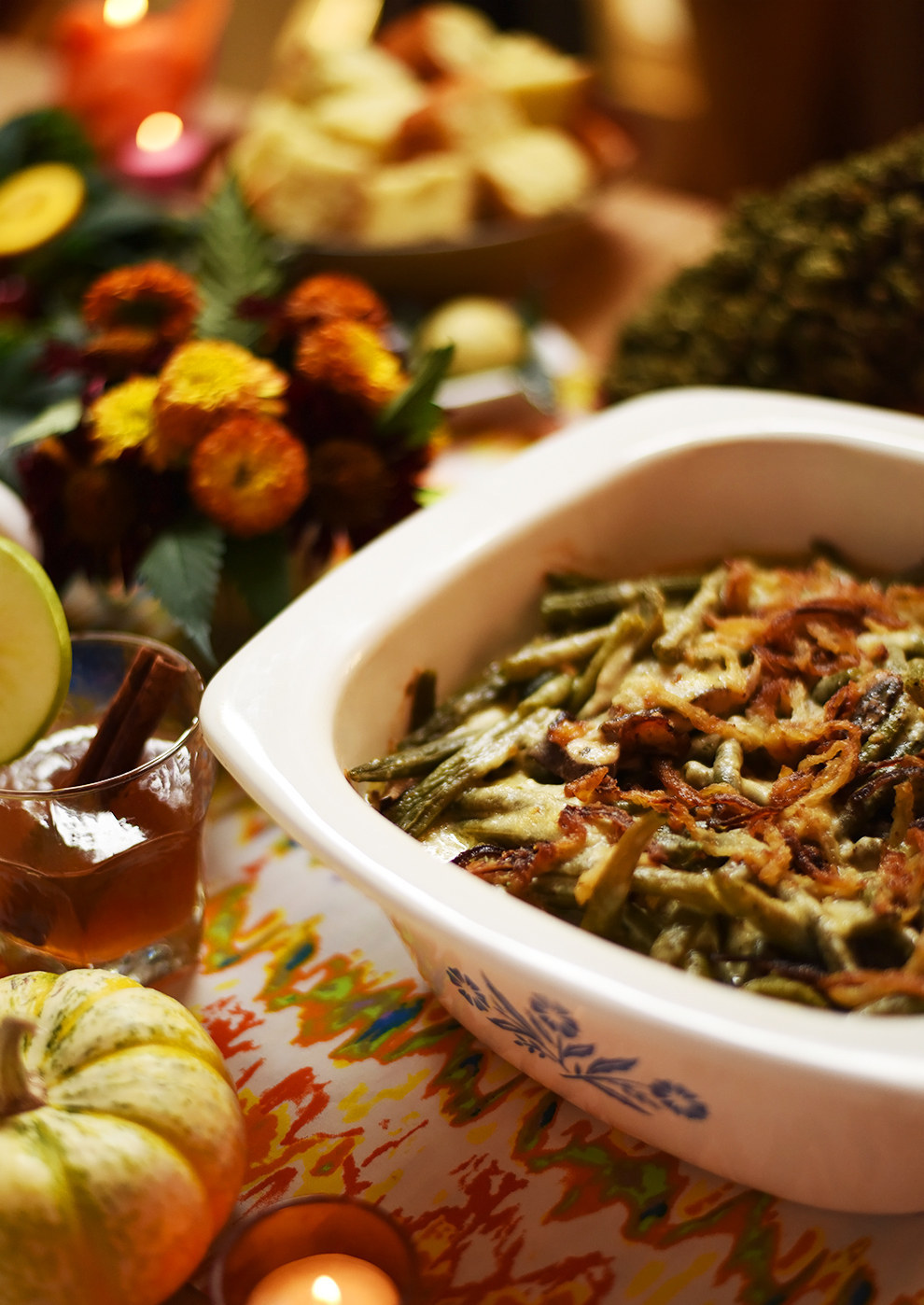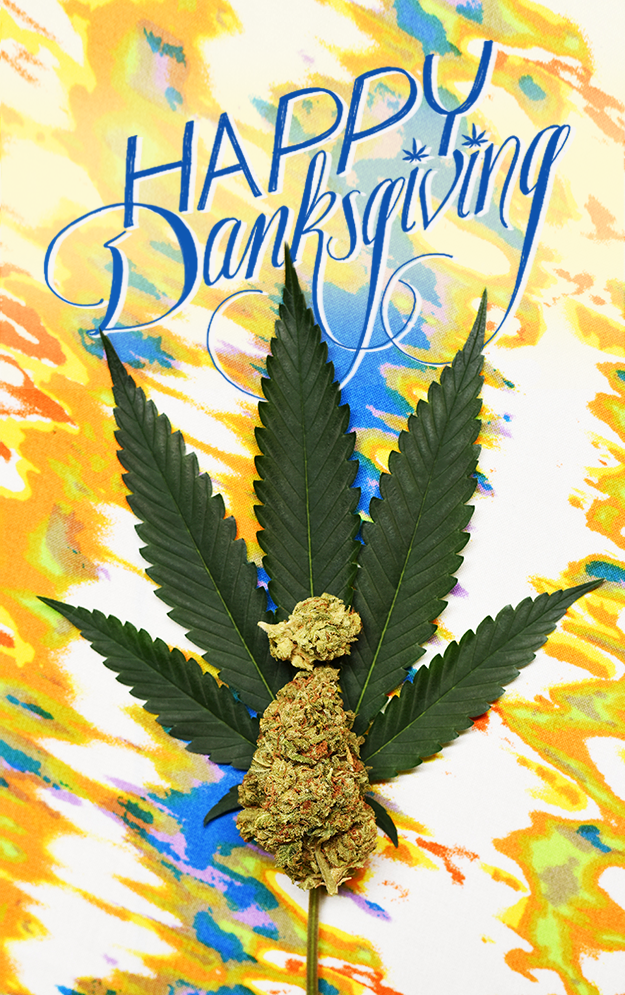 The author of this post and its recipes, Angel Teger, is a cannabis activist, entrepreneur, and chef (and wife, mother, urban gardener and all-around wearer of many hats). She is the owner of Ruby Doobie, Exquisite Cannabis Edibles, which provides select California Medical Marijuana dispensaries with cannabis-infused edibles and baked goods. Follow Angel on Instagram @rubydoobiebakes.
Produced and edited by Emily Fleischaker; all photos by Macey Foronda; food styling and recipes by Angel Teger