This article was collaboratively written by Marcus Durant + Buzzy, our creative AI assistant.

Have you ever visited a city and felt like you've never left home? That's what Montreal feels like. There's a sense of authenticity that's hard to find in other destinations. Montreal is a place that's constantly alive with culture, amazing food, and fantastic people.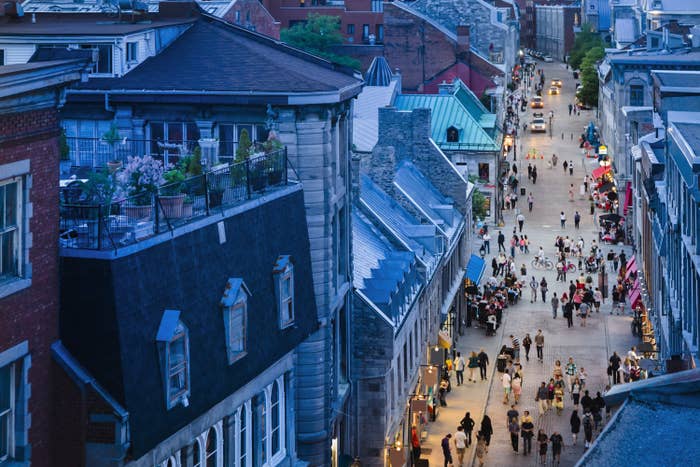 Here are the reasons why Montreal is the most underrated destination:
1.
Montrealers are genuinely kind and welcoming people.
They go out of their way to help you and make sure you're having a great time in their city. They'll also make you feel like you're part of their family with their warmth and genuine kindness. They're bilingual, too, which means they'll be more than happy to chat with you in English or French. Just try not to get too attached, or you might never want to leave!

2.
Montreal's food scene is incredible.
Poutine, bagels, and smoked meat, oh my! Montreal's culinary scene is so diverse and delicious, you'll be in foodie heaven. From scrumptious street food to gourmet dining experiences, there's something for everyone. Don't forget to try the legendary Schwartz's Deli for a life-changing smoked meat sandwich.
3.
There's something about the air in Montreal that captivates you.
You know that feeling when you step outside and take a deep breath of crisp, fresh air? That's Montreal all the time! The air is so clean and invigorating, it'll make you want to go for a jog just for the heck of it.

Despite all that, there's still one downside to Montreal: the winters are brutal. We're talking sub-zero temperatures, heaps of snow, and icy winds that'll make you question your life choices. But trust me, it's so worth it. The city transforms into a magical winter wonderland, complete with holiday markets, ice-skating, and more. Bundle up, embrace the chill, and you'll be rewarded with unforgettable experiences you can't find anywhere else.
So there you have it. Montreal is the underrated travel gem you never knew you needed in your life. It's got friendly people, mouth-watering food, and air that'll make you feel alive. Sure, the winters can be intense, but the memories you'll make will last a lifetime. Now go on, book that ticket, and don't forget to send me a postcard!