Un triple atentado suicida en el aeropuerto de Estambul el martes causó la muerte de al menos 41 personas e hirió a más de 200. Es el más mortífero entre varios de los ataques que han golpeado a la ciudad este año.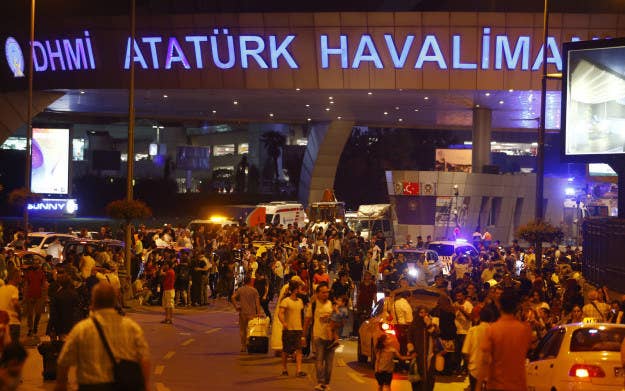 Al darse a conocer la noticia del ataque, una fotografía comenzó a ser compartida ampliamente en las redes sociales y medios de comunicación. La imagen supuestamente muestra la caótica escena dentro del Aeropuerto de Atatürk luego de los ataques.
La edición francesa del The Huffington Post la usó, mientras que La Repubblica lo hizo en Italia.
The Daily Telegraph en el Reino Unido e incluso el medio turco Hürriyet compartieron la imagen, todos diciendo que era del Aeropuerto de Estambul.
Sin embargo, el periodista turco Mehmet Atakan Foça y otros rápidamente señalaron que la imagen no es de Estambul. Fue tomada el 22 de marzo en el aeropuerto de Bruselas en Zaventem después de que un atentado terrorista causara la muerte de 32 personas.
Otros intentaron difundir la información de que la foto estaba siendo mal empleada por muchos medios de comunicación.
Mientras tanto, otra foto de Bruselas también ha sido compartida como si fuera de Estambul.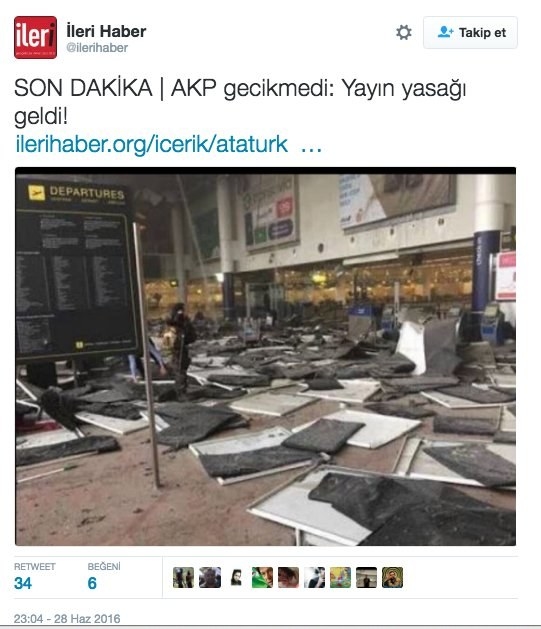 La Repubblica publicó esta imagen y expresó a sus lectores que era de Estambul: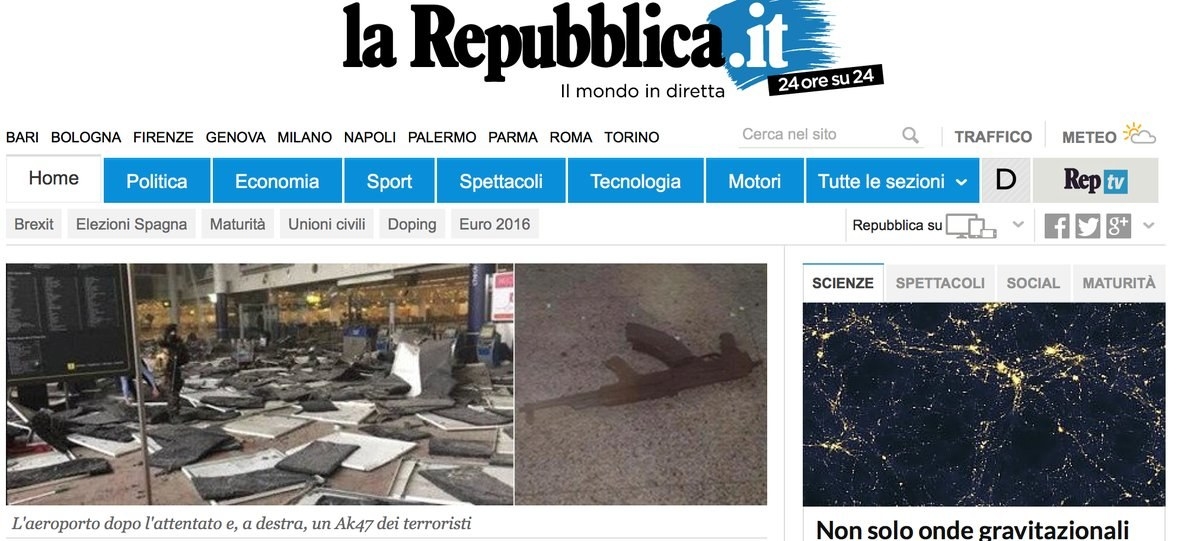 Pero la fotografía original ha estado disponible en Reuters desde marzo, y claramente fue tomada en Bruselas.