15 Celebrities You Definitely Didn't Know Could Cook Like This
They did that.
1.
Chrissy Teigen, Queen of the Mommy-shamer clapbacks, and ruler of the universe, basically.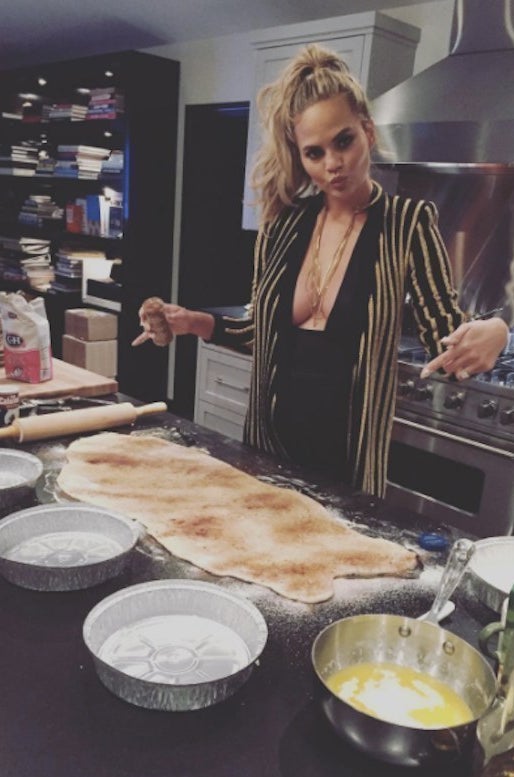 If you haven't heard of Chrissy's comfort food cookbook, Cravings, inspired by recipes from her life with hubby John Legend, come on out of that cave. I think you'll like it out here.
2.
Lady Gaga, who makes her ravioli by hand and even makes chopping steak look cool AF because everything she touches turns to gold.
Gaga and her father even published a cookbook last year that highlights favorite recipes from their family's Italian restaurant.
3.
Justin Timberlake, who prefers to do the baking because he's that damn hot.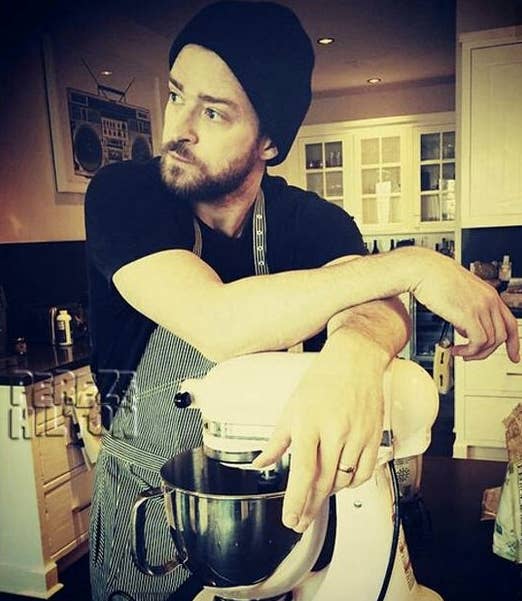 4.
And his equally hot wife, Jessica Biel, who spoils Justin with picture-perfect breakfasts.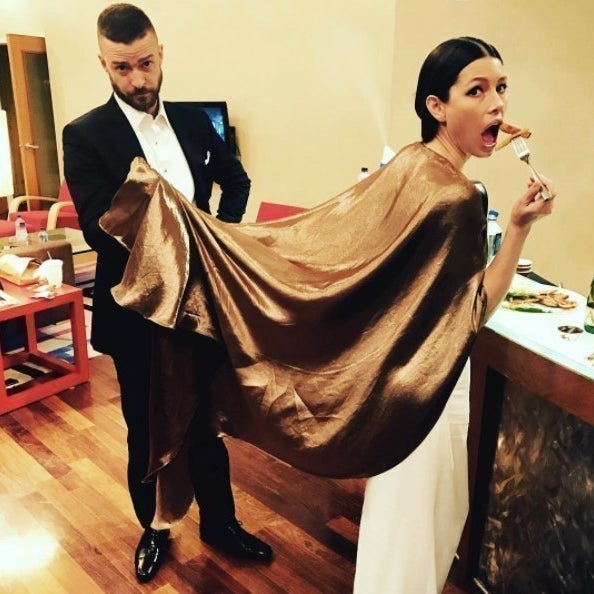 Jessica also owns a trendy West Hollywood eatery, Au Fudge, that serves up comfort food alongside a creative playspace for your kids so she gets major Mom points from me.
5.
Taylor Swift, who gets patriotic with her baking because the rest of us are serious underachievers.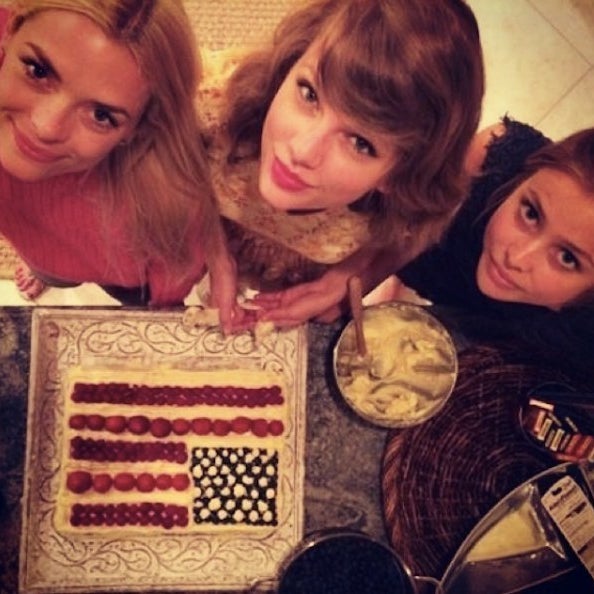 I mean, is there anything she and the Tay-Squad can't do?
6.
2Chainz, the dude who rapped "I'm in the kitchen, yams everywhere" and meant it.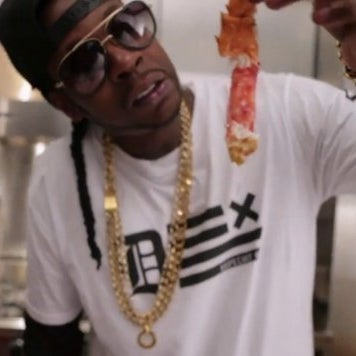 7.
Mariah Carey, who is the most shockingly domestic celeb and I'm here for it all.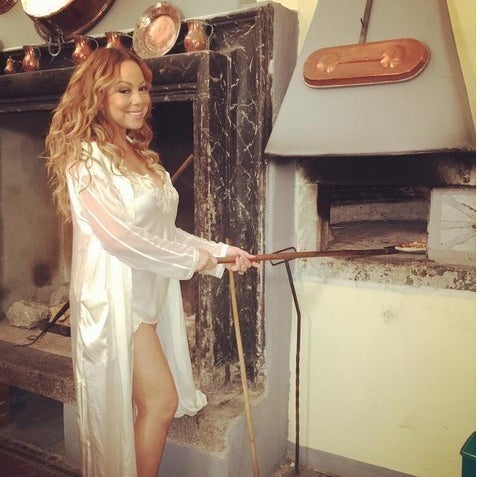 Of course she's wearing white silk lingerie to make stone-fired pizzas and I don't even care because she is life. BTW, I move to name her lasagna "Seven Octave Lasagna."
8.
Blake Lively, who totally slays on the red carpet, in husband-picking (just sayin') and in the kitchen.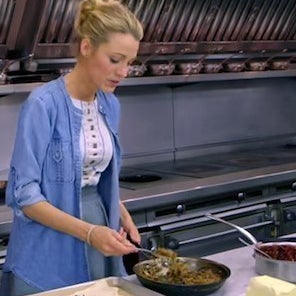 Blake, former owner of the lifestyle brand Preserve, has taken pastry-making classes in Paris and was also a featured guest on Elettra's Goodness, a cooking video series for Vogue. That shortcake though? I can't even.
9.
Eva Longoria, who looks brutally gorgeous while stuffing a turkey and can also hit you with some good ol' Tex-Mex comfort food her Momma taught her.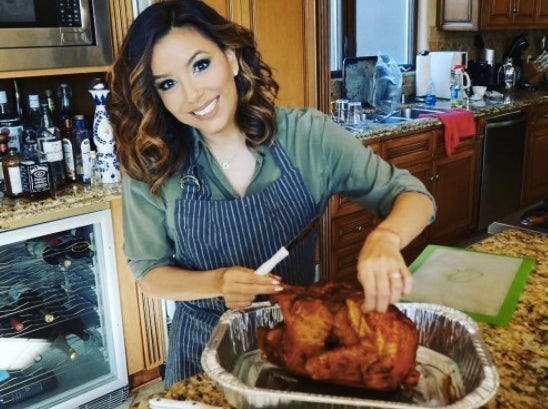 Eva even published her own cookbook of family-favorite Mexican food recipes in 2011.
10.
Jennifer Hudson, who can not only make a restaurant-quality Thanksgiving turkey, but who can also amazingly pull off a kitchen slay photo that doesn't look awkward.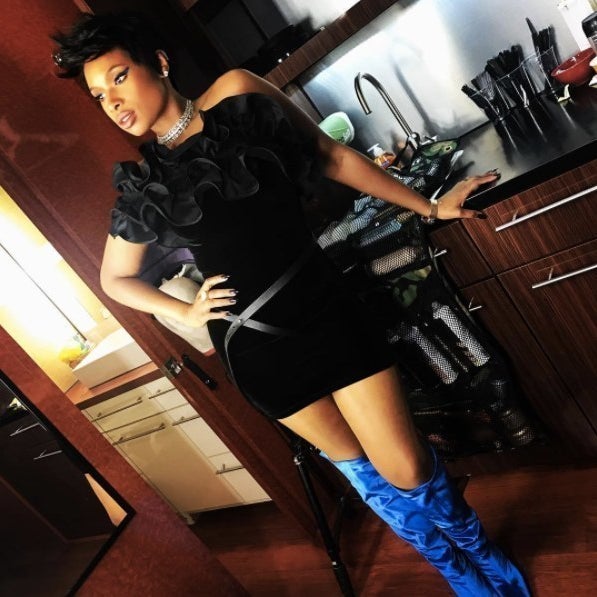 11.
David Beckham, who's basically Gordon Ramsay's BFF now. Forgot for a sec how hot he is? Allow these photos to remind you.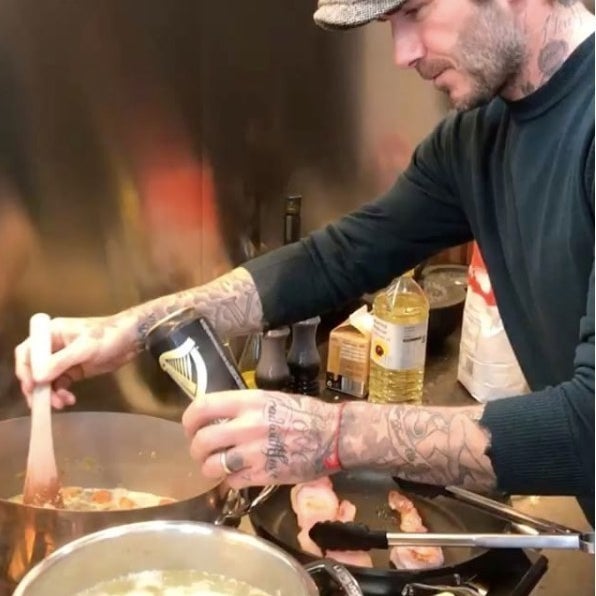 Mmm...so yummy. The pie, I mean.
12.
Ayesha Curry, basketball wife turned Mommy mogul goals AF.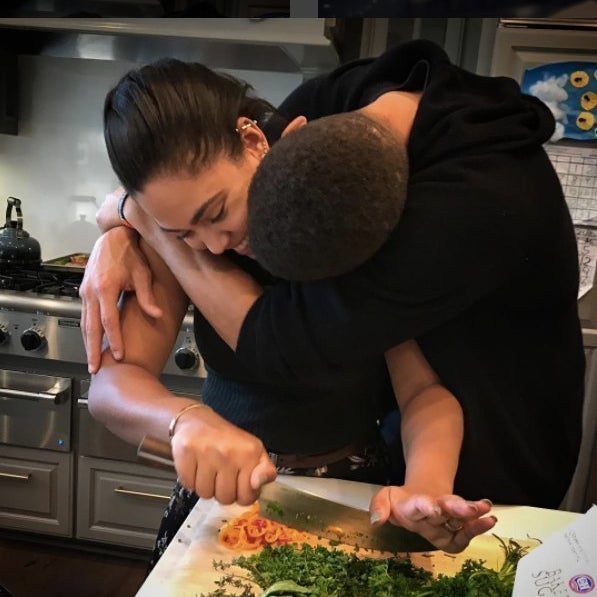 With the success of her 2016 cookbook, The Seasoned Life, and her cooking show, Ayesha's Homemade, this girl is on fire! And her recipes are so good you'll wanna slap your momma. But don't, please.
13.
Oprah, because Oprah.
The Queen of All Things may have personal chefs and all, but the all-around mogul and new cookbook author definitely has some chops in the kitchen. (See what I did there?)
14.
Jourdan Dunn, British supermodel and actress who is super-gorgeous and talented in the kitchen and it's just not fair.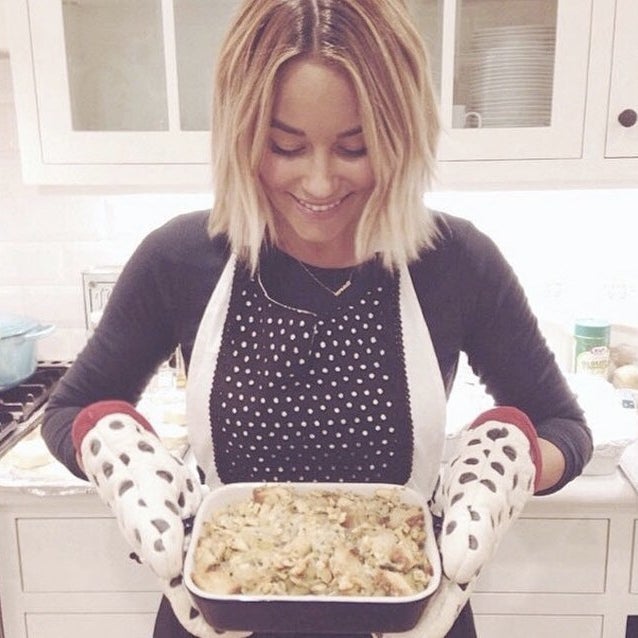 I'm gonna be honest and say that I doubted her, but seriously, give me alllllll the stuffed peppers!