We Were Brave Enough To Take Our Kids To A Factory Of Pure Sugar And Here's What Happened
We got the golden tickets.
by
,
Hi, we're Asia and Krista, and we are all the way here for anything and everything sweet. So when we heard the closest thing to an IRL Willy Wonka Factory was coming to LA, we were like, "We sharin' an Uber or what, girl?"
But the candy apple doesn't fall far from the tree, and we knew our kids would love it too, so we decided to bring them along!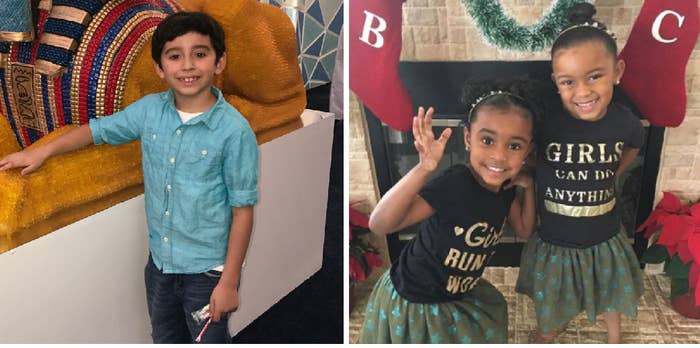 This candy paradise is actually a pop-up walkthrough experience in downtown LA called Candytopia. When you get there, you enter LA's Hangar Studios into a waiting room with a pink carpet for photos and a gorgeous gold gate that totally builds up the anticipation of what lies behind.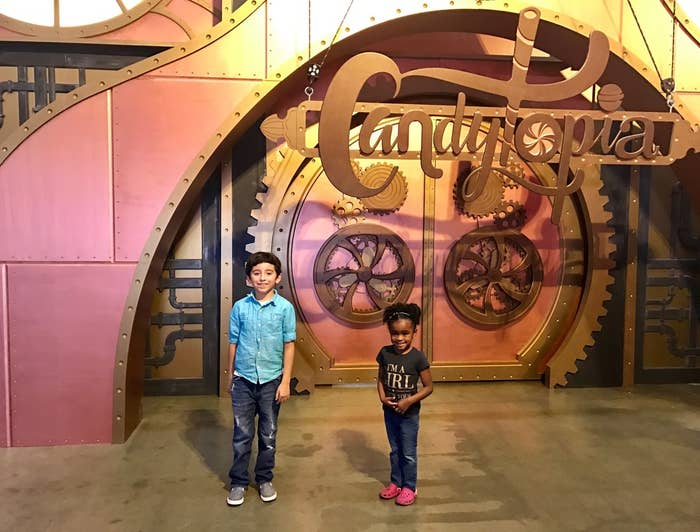 Then you are ushered into a gorgeous library where you meet a delightfully quirky hostess who treats you to a literal drawer full of chocolate.
Next there are several themed rooms. There's a beach-themed room where you frolic in the "water," get cotton candy, and stunt on 'em lifeguard style...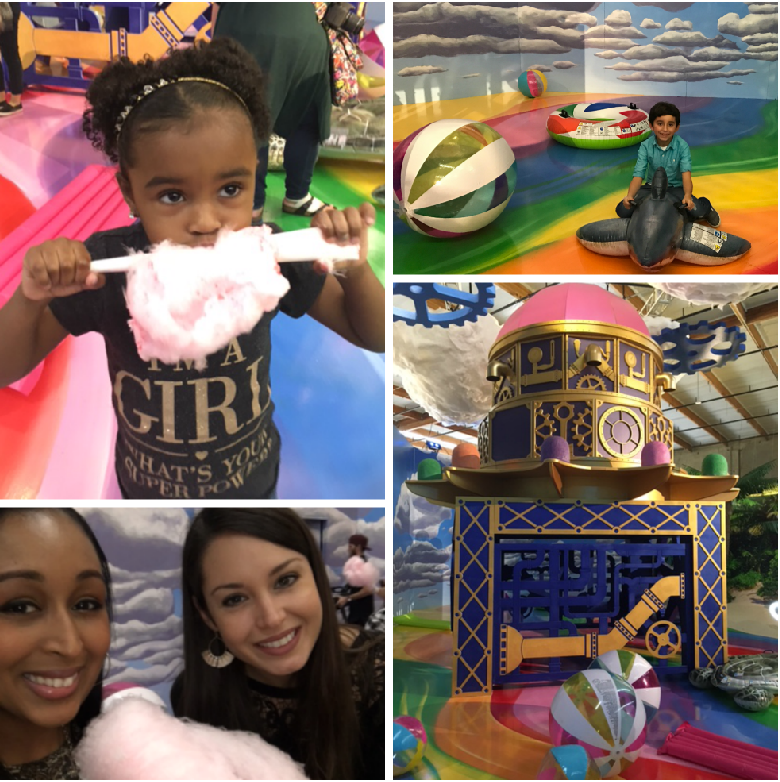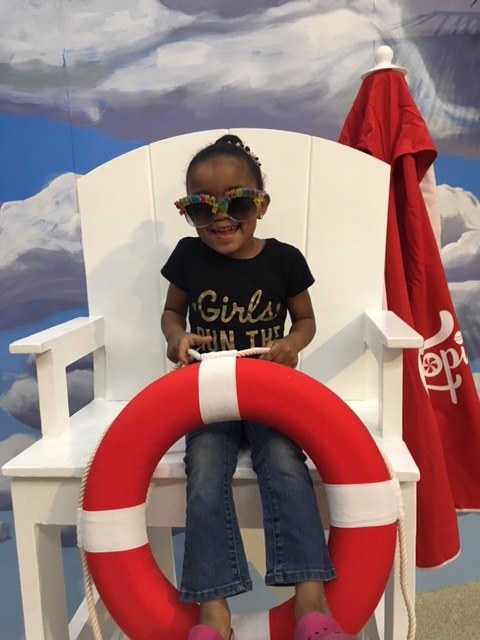 An under-the-sea-themed room, complete with scary sea predators made of jelly beans and a "treasure chest" of Pixy Stix...
A totally gothic glam dragon-themed room with stunning backdrops...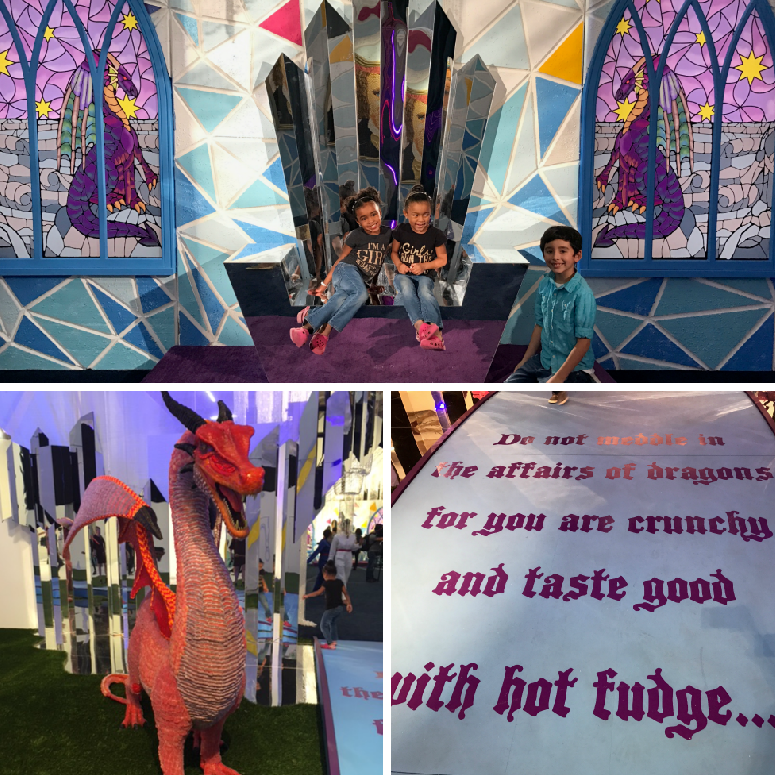 And even a room dedicated to unicorns and pigs, because why the hell not?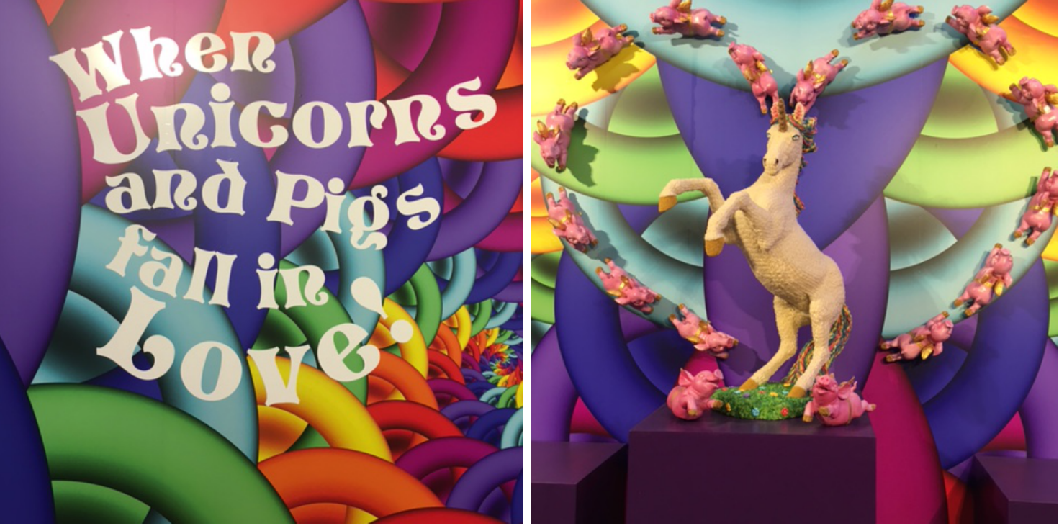 There are lots of pretty cool art fixtures throughout the tour that are made entirely of candy too, but no, you can't eat them.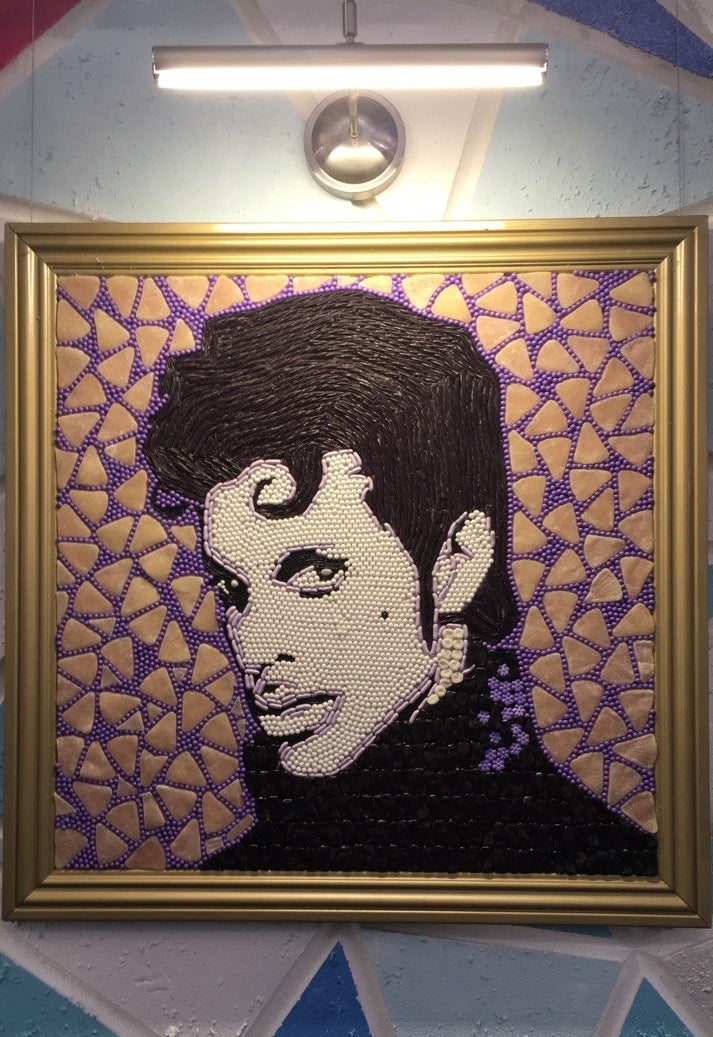 And no legit candy museum would be complete without a nod to the original fictitious candy king.
And all of this builds up to the main attraction...A POOL OF FREAKIN' MARSHMALLOWS!
But as for our kids, they could've stayed in there forever.
Overall, we thought Candytopia was a cool, unique experience, but the focus is really on the art, and we were honestly hoping for a little more candy we could eat. Oh, and maybe an Oompa Lompa or two.
So if you go, don't expect a ton of candy handouts or a chocolate river (damnit!). Do expect an Insta-worthy photo op around every. single. corner.
Candytopia will be open in LA through March 15. If you want to check it out, you can buy tickets HERE.