With all the recent school closures due to the coronavirus pandemic, this week many parents are venturing into brand-new, nerve-racking, unknown territory: homeschooling our kids.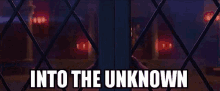 Here are some of the funniest tweets we could find about homeschooling your kiddos that will hopefully take the edge off, well, the edge:
1.
On knowing exactly where to start:
2.
On incorporating school events into your homeschooling schedule:
3.
On giving your kids the comfort of knowing what to expect:
4.
On running low on patience already:
5.
On not being smarter than a fifth-grader:
6.
On adding some extra chores to the schedule because you can:
7.
On not quite having the temperament to teach:
8.
On finally understanding what your kid's teacher goes through every day:
9.
On the coronavirus laughing when we make plans:
10.
On creating our own curricula:
11.
On managing difficult personalities:
12.
On you being the difficult personality you need to manage:
13.
On us all being in the same boat:
14.
On not being as in control as you thought you'd be:
15.
On not having the right focus for the job:
16.
On appreciating your kids' teachers so much more now:
17.
And finally, on knowing what your kid's teachers are worth, because you damn sure aren't cut out for this:
Hang in there, parents, and stay safe!