If you're unfamiliar with DILFs of Disneyland, it's the totally delicious Instagram account dedicated to celebrating hot dads who visit Disneyland and California Adventure.
Well, after a nine-month hiatus that felt like forever, the account is back with another round of sexy AF zip-a-dee-doo-dads.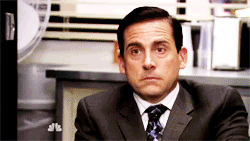 And this swelteringly sexy dad hanging ten for a photo opp by Mickey's Ferris wheel.
But in the spirit of totally relentless indulgence, here are a few extra-delicious pics from DILFs of Disneyland past.
Keep up with the return of DILFs of Disneyland HERE. Oh, and put a little extra umph in your prayers tonight. 'Cause the gods are clearly lookin' out.