If you're unfamiliar with DILFs of Disneyland, it's the totally delicious Instagram account dedicated to celebrating hot dads who visit Disneyland and California Adventure.
Well, after a nine-month hiatus that felt like forever, the account is back with another round of sexy AF zip-a-dee-doo-dads.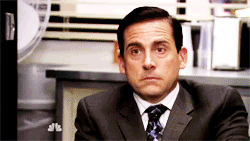 Like this scorchingly hot dad taking in some sun with his little cutie on Buena Vista Street.
And this swelteringly sexy dad hanging ten for a photo opp by Mickey's Ferris wheel.
And oh hi, double dose of DAYUUUUUUM on the carousel.
I, for one, am elated to see more new hot dads rockin' it with their kids at Disneyland.
But in the spirit of totally relentless indulgence, here are a few extra-delicious pics from DILFs of Disneyland past.
Don't say I never did anything for you.
Keep up with the return of DILFs of Disneyland HERE. Oh, and put a little extra umph in your prayers tonight. 'Cause the gods are clearly lookin' out.