1.
Use a shoe organizer to store jars of baby food in your pantry.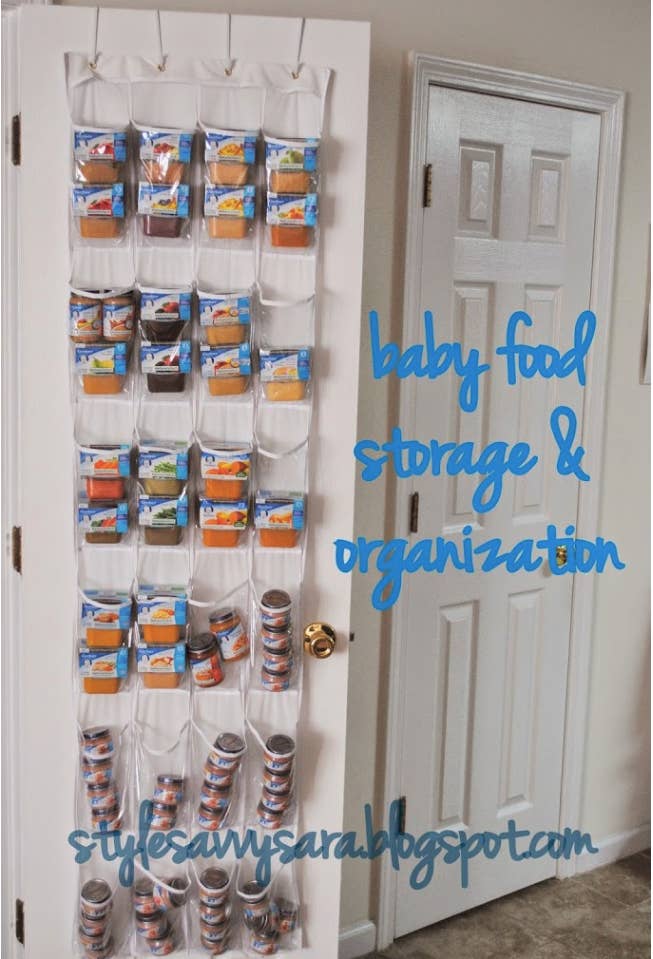 2.
Save space in your diaper bag by rolling the backup outfit into a sock.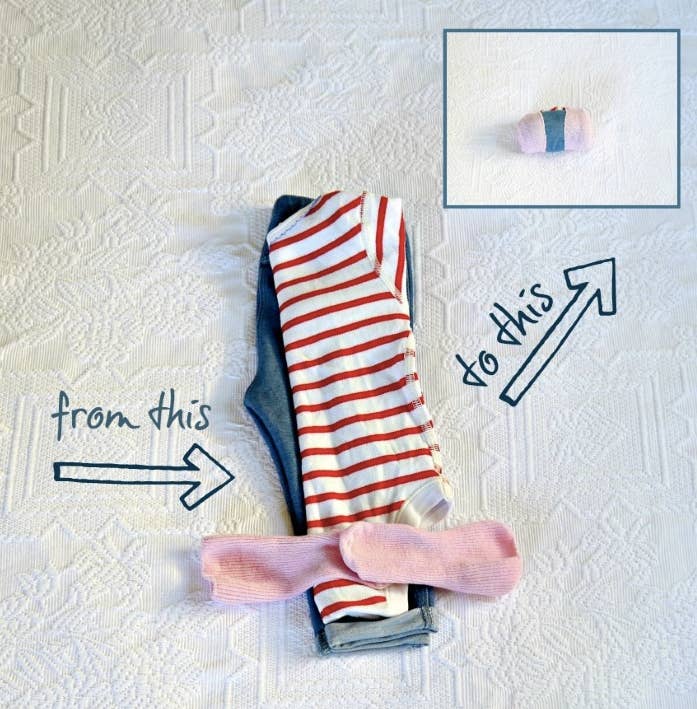 3.
Attach a command hook to the back of your baby's high chair to keeps bibs handy at mealtime.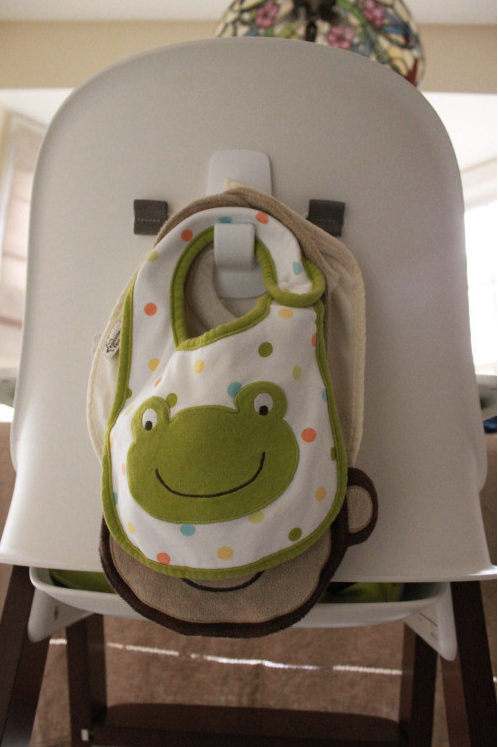 4.
Need to baby-proof a cabinet in a pinch? Use a dog collar!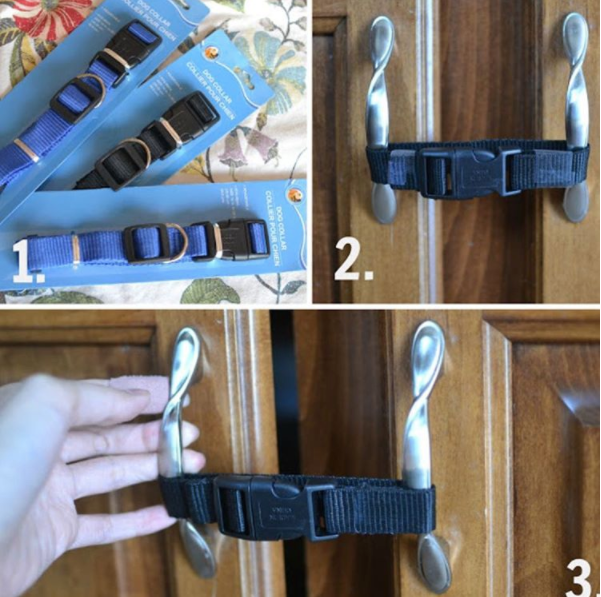 5.
Make your own nearly-perfect baby stain remover with Dawn, baking soda and peroxide.
6.
Use a syringe to create frozen baby food bites.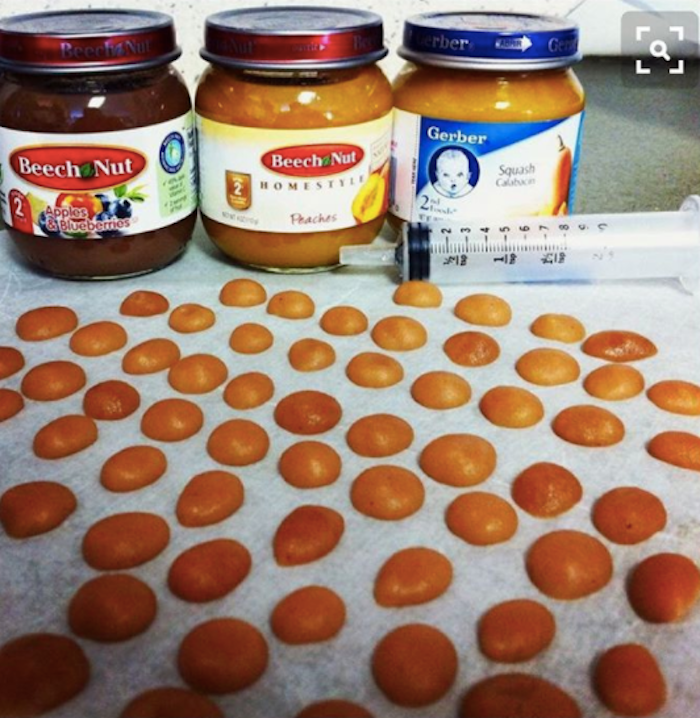 7.
Save space in your drawers by rolling up your baby's clothes.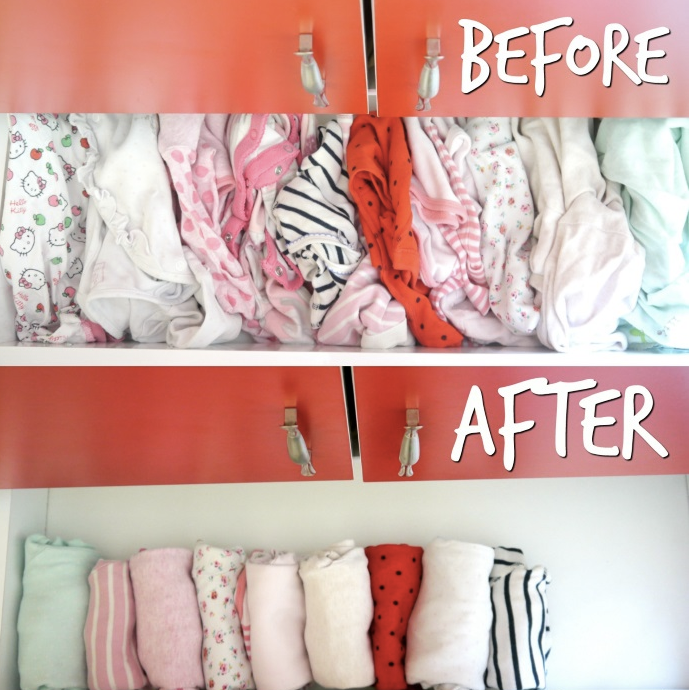 8.
Make "momsicles" for your teething baby by freezing pacifiers in breast milk.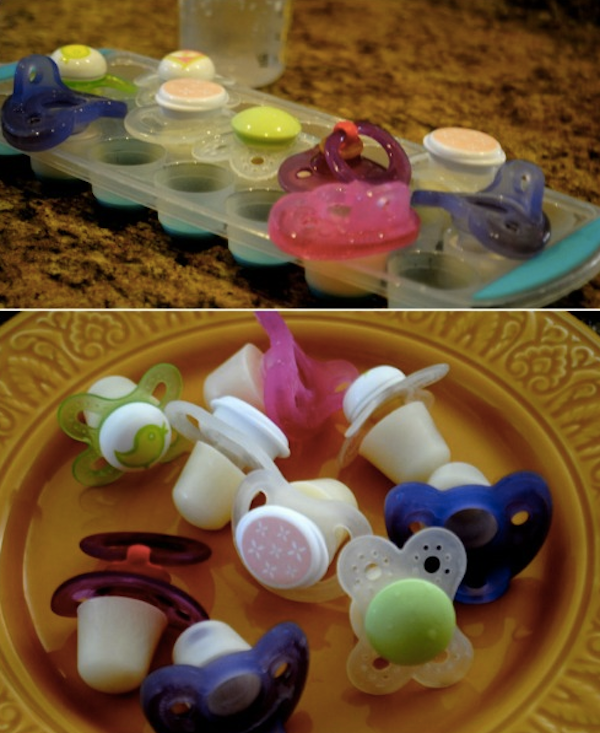 9.
Traveling with baby? Pack your baby's outfits (including diapers and socks) in separate Ziploc bags labeled by day.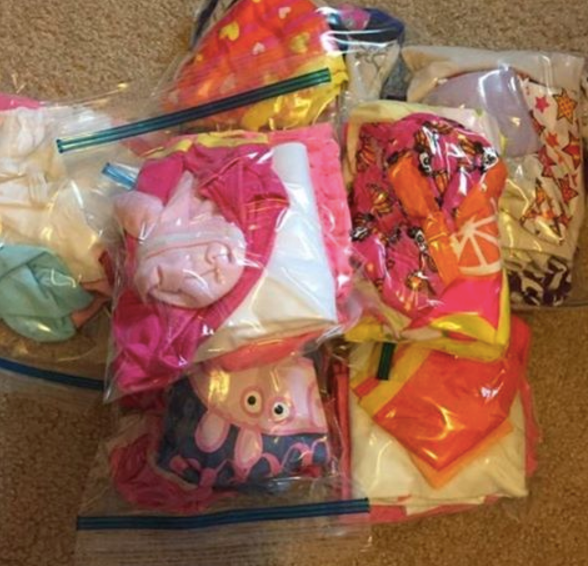 10.
Create some mess-free tummy time art!
11.
Keep a chart on the side of your baby's medicine bottle to keep track of doses.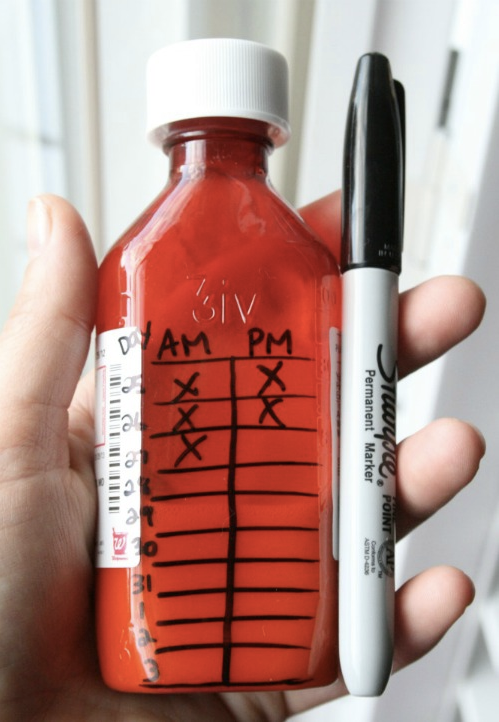 12.
Use a pool noddle (yes, a pool noodle) to carry your baby's car seat and relieve the pressure on your arms.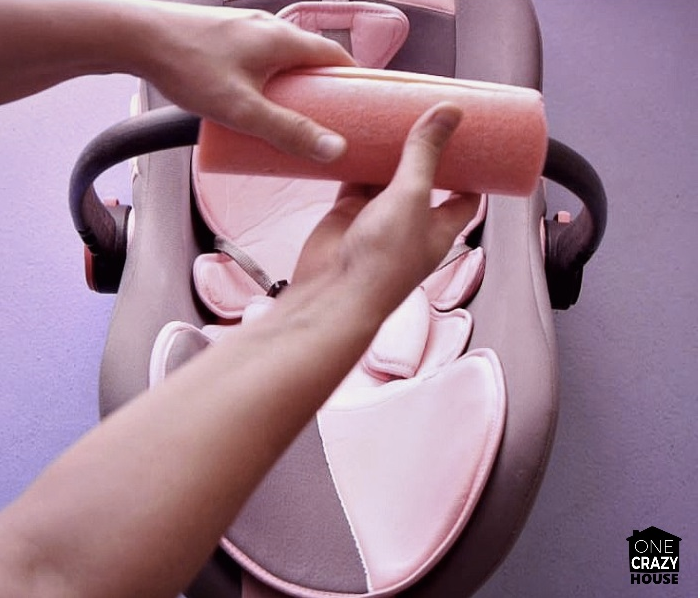 13.
Cut your baby's nails twenty minutes after they've fallen asleep.
14.
Use a few of those plastic to-go condiment containers to store pacifiers in your purse or diaper bag.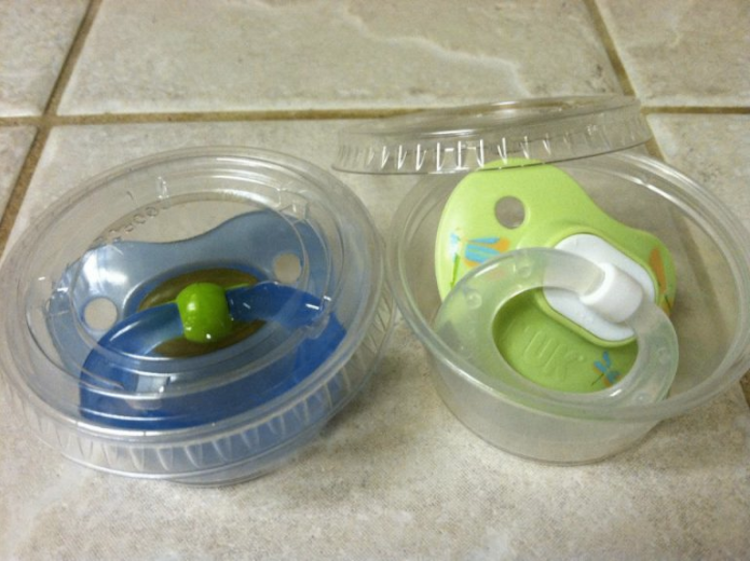 15.
Pumping momma? Make your own pumping bra with your used sports bra.
16.
Keep your baby bottle parts organized in stackable mini-drawers.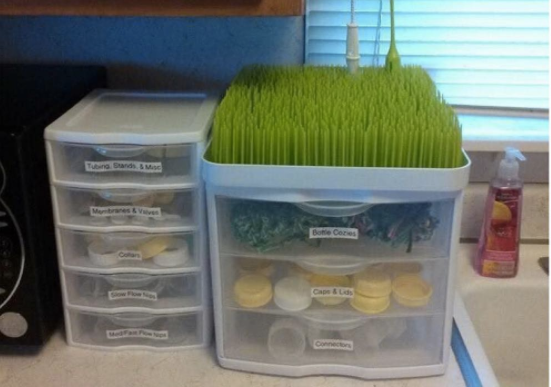 17.
Headed to the beach with baby? Make your own beach play yard!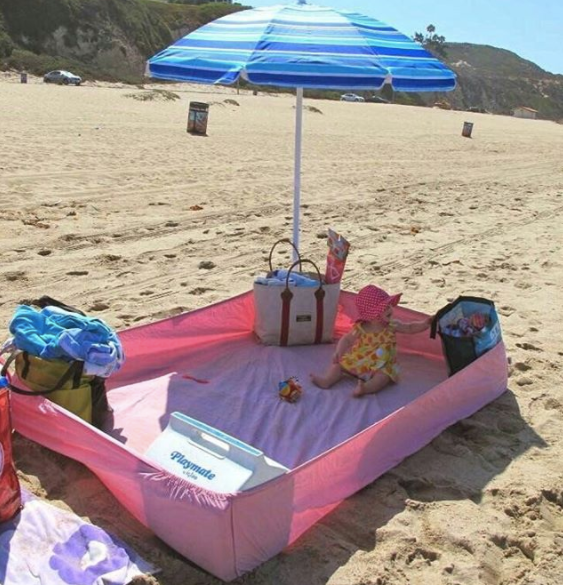 18.
Use your hot glue gun to plug bath toy holes.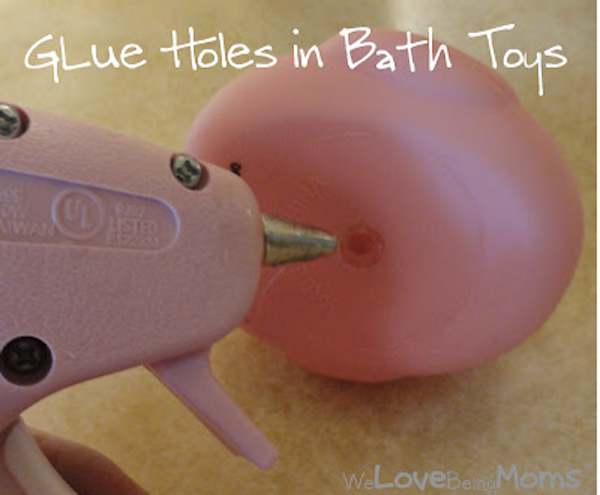 19.
Breastfeeding? Freeze some aloe vera gel in a Ziploc or milk storage bag and you've got a sore nipple relief pack.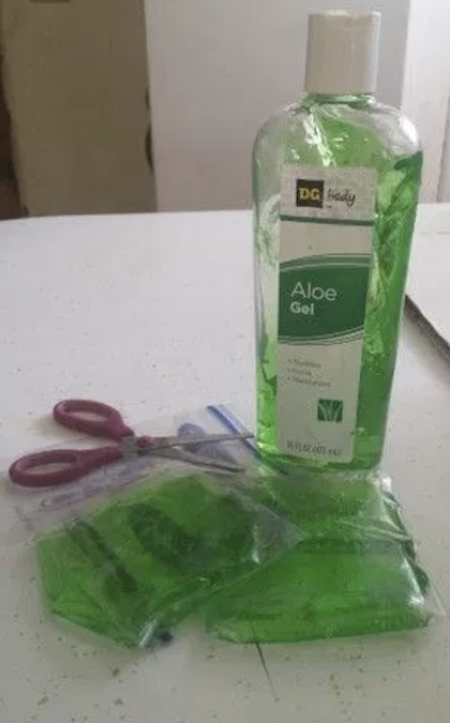 20.
You can also store frozen breast milk bags in empty six-pack boxes.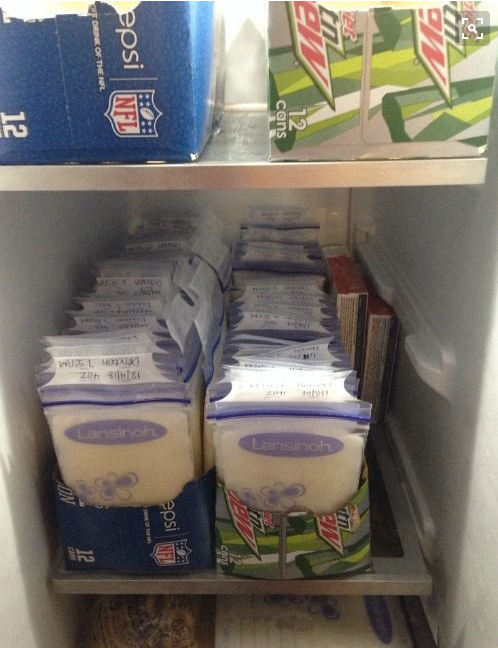 UPDATE
A hack that appeared in an earlier version of this post was removed due to concerns over its safety.