By now, you have probably heard of Logan Paul - a 22 year old from Ohio who is highly successful on Youtube. His channel includes daily vlogs documenting his life. Since his start on Youtube he has gained over 16 million subscribers and followers on social media platforms.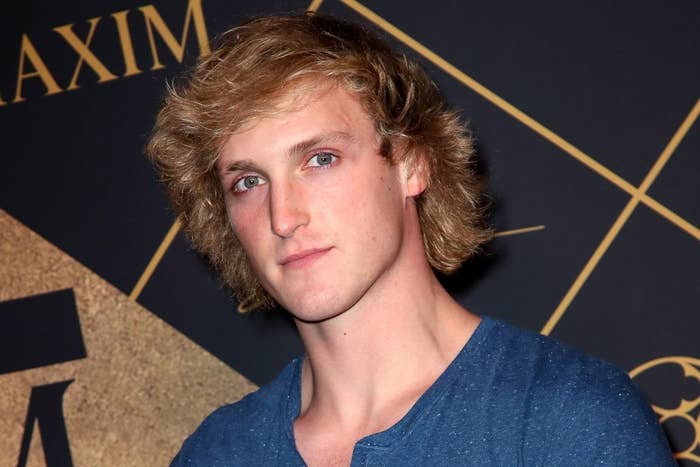 Paul uploaded a video on December 31, 2017 entitled "We found a dead body in the Japanese Suicide Forest..." The video was one of many that followed his trip to Japan. The video featured a man's lifeless body hanging from a tree - with only his face blurred out. Paul and his friends were making comments and zooming in on the body in the video - making viewers outraged and . People took to social media quickly to call out the youtuber and Youtube itself, as the video was on Youtubes trending page.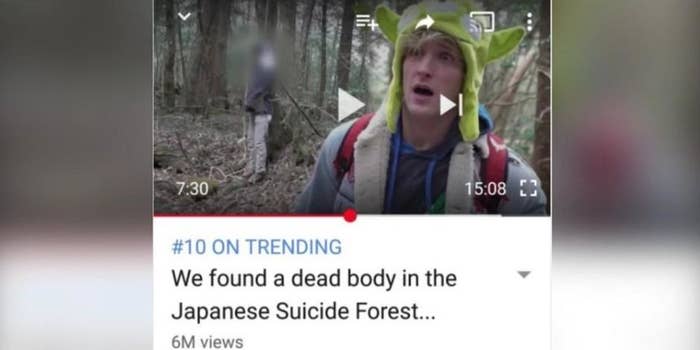 Paul has since then deleted the video and Youtube has cut Ad-Revenue ties with the star, as well as removed him from the show "Foursome" on Youtube Red. In response to the backlash he has received, Paul uploaded a video entitled "Suicide: Be Here Tomorrow." In the video, Paul chats with the director of the National Suicide Prevention Lifeline and suicide victims. He also says he will donate $1 million to suicide prevention organizations. Paul also took to GMA to respond to criticism stating "The idea was to shock and show the harsh realities of suicide and get people talking about something that I don't think people are talking about much" as well as "I am a good guy who made a bad decision."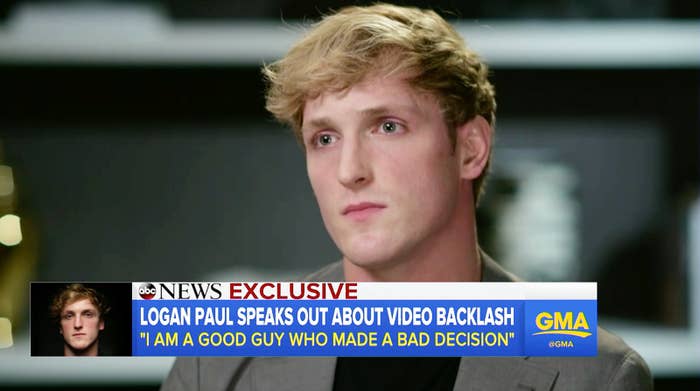 While Youtube may have cut Ad Revenue with the star, he is still raking in money from his merchandise. In his comeback video entitled "LOGAN PAUL IS BACK!" he asks his viewers to buy his merchandise so he can keep his house because of Youtubes decision to cut back his pay. The video is also full of mindless and lighthearted comments such as "I'm lit as F---. What other Youtuber can take a 3 week break and still gain a million subscribers?" that are completely divergent to the "I will be better" statement given by Paul in earlier interviews and comments regarding his attitude in the Suicide Forest video.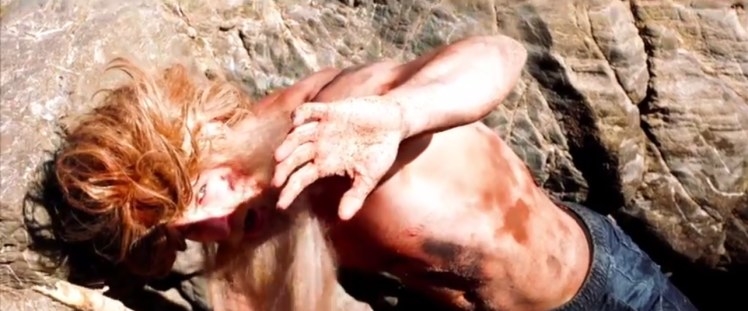 In a month, Logan Paul destroyed his career and built it back up even stronger than it had been before. Members of the "Logang" (his fanbase) have took to social media to defend the star and encouraged him to come back to Youtube. Pauls fanbase is primarily middle to high schoolers, and they are unable to fully grasp just how significant the video uploaded on New Years Eve by Paul was, and how it effected millions. Some fans are saying "Everybody makes mistakes" and some are going as far as to say he did nothing wrong in general, but nevertheless, his fans are happy the Youtuber is making content again.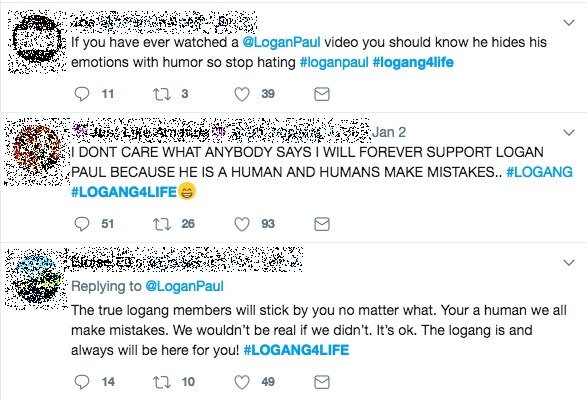 So whats next for Paul? Well, as for now the star is still raking in tons of views and support from his fans and it looks like he will continue to do so for at least a little while - but you never know what could happen.
If you or someone you know needs help, please contact the National Suicide Prevention Hotline at 1-800-273-8255