As racist Confederate statues continue to be torn down around the country and the House voted to ban them in federal buildings just this week, we thought it was a good time to add some suggestions for their replacements. Queer suggestions, that is.
Surprisingly, LGBTQ monuments are virtually nonexistent around the world today. (Even though, ya know, same-sex marriage has officially been around longer than the actual Confederacy.)
There are a number of fierce historical figures who said "gay rights!" before most of us were even born and who have made tremendous contributions to the LGBTQ community. And they deserve to be celebrated!
A few queer monuments we are already happy to see up and beaming include the likes of Harvey Milk, Walt Whitman, and Frida Kahlo. However, it's time to do more, so here's a list of 9 other folks (living and dead) we believe have earned the right to the biggest, queerest, and shiniest monuments.

And, who knows? With cities like Chicago creating petitions that let citizens choose who will replace statues like the Christopher Columbus one, this could really happen.
1. Gladys Bentley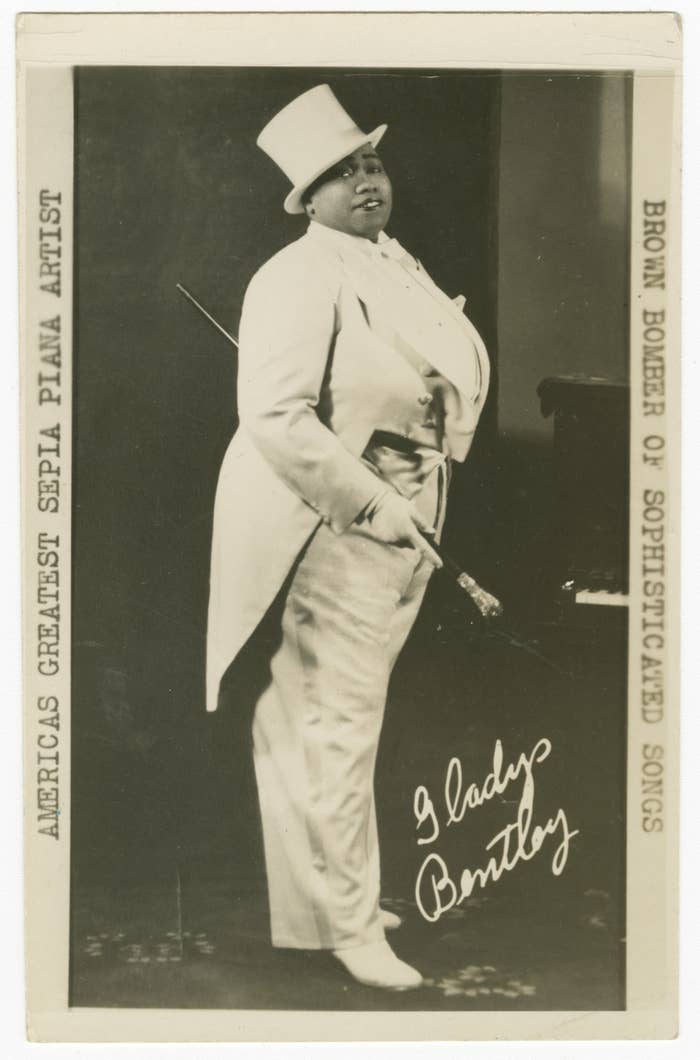 This Philadelphia native made a name for herself as one of the most talented drag kings in history.
During the Harlem Renaissance, she performed at various New York City nightclubs under the stage name Barbara "Bobbie" Minton. It was through her singing career that she broke down barriers by cross-dressing (in a dapper tuxedo and top hat) at her gigs and flirtatiously singing bawdy songs to women in the audience.
Fellow crusader Langston Hughes gave the gifted performer nothing but praise. "[She is] an amazing exhibition of musical energy," he wrote in his 1945 autobiography. "A perfect piece of African sculpture, animated by her own rhythm."
And well, we couldn't agree more with Langston's remarks and think it's about time the big star be sculpted into the most perfect piece of art the Big Apple has ever seen!
2. Marsha P. (Pay It No Mind) Johnson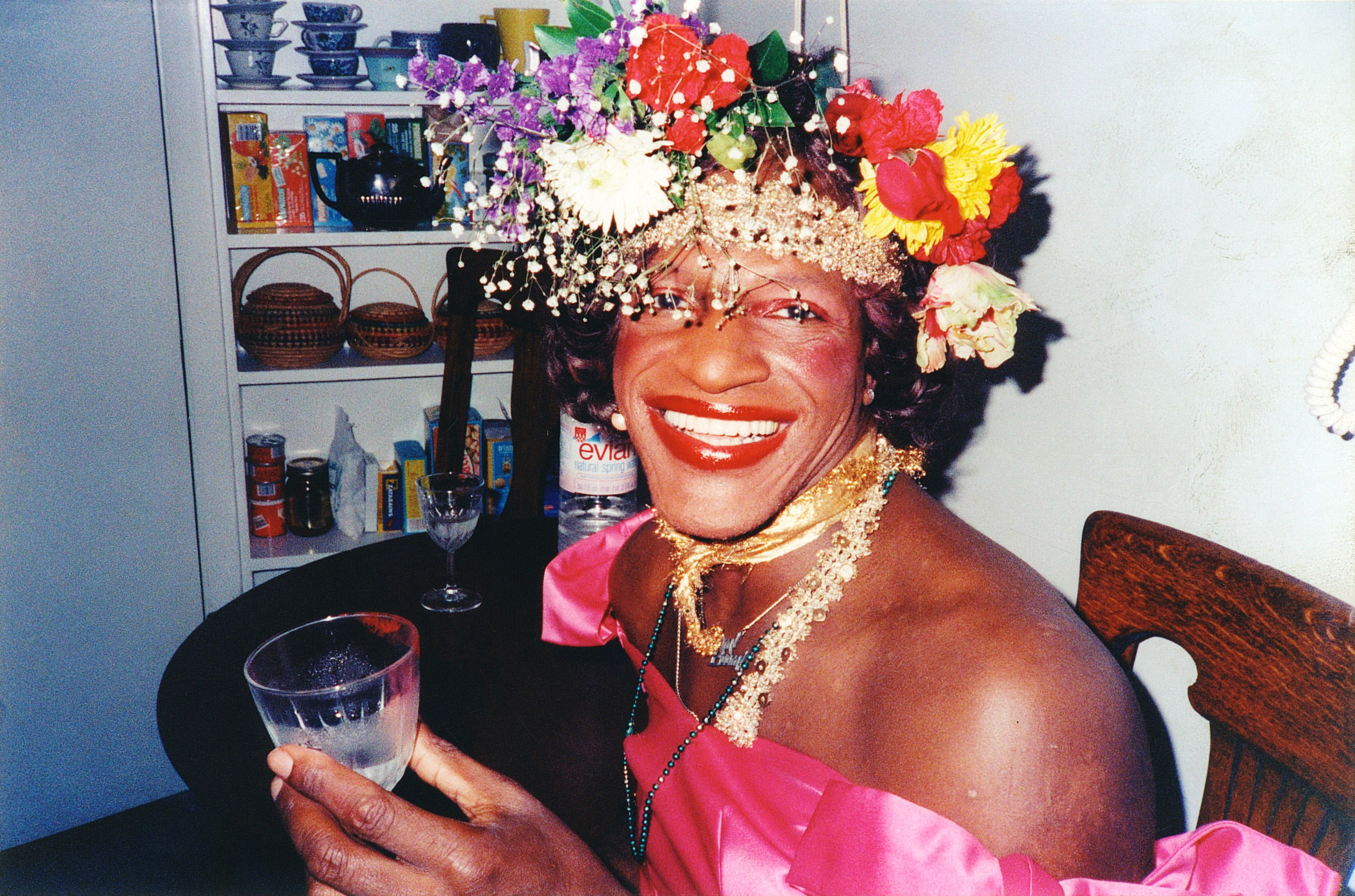 Well, it turns out we haven't been paying this KWEEN any mind at all, because why doesn't she have a statue made in her honor yet?! And yes, you've probably heard this name hundreds or thousands of times over the past few months, but that only attests to her significance in the liberation movement.

It was proposed back in May 2019 that statues of Johnson and fellow trans activist Sylvia Rivera be installed in Greenwich Village, where they both not only led the 1969 Stonewall Uprising, but also provided emergency housing to homeless LGBTQ youth. She also helped even more folks in the community by founding the Gay Liberation Front (GLF) and Street Transvestites Action Revolutionaries (STAR).
Yet, it's been over one year since the monument proposal and we are still here waiting. And now over 75,000 people have signed onto a petition that there also be a monument erected in her hometown of Elizabeth, New Jersey to replace one already standing for Christopher Columbus. And we agree.
Perhaps we should go against Johnson's wishes, just this once, and pay ALL the attention to her until she is rightfully commemorated?
3. Barbara Gittings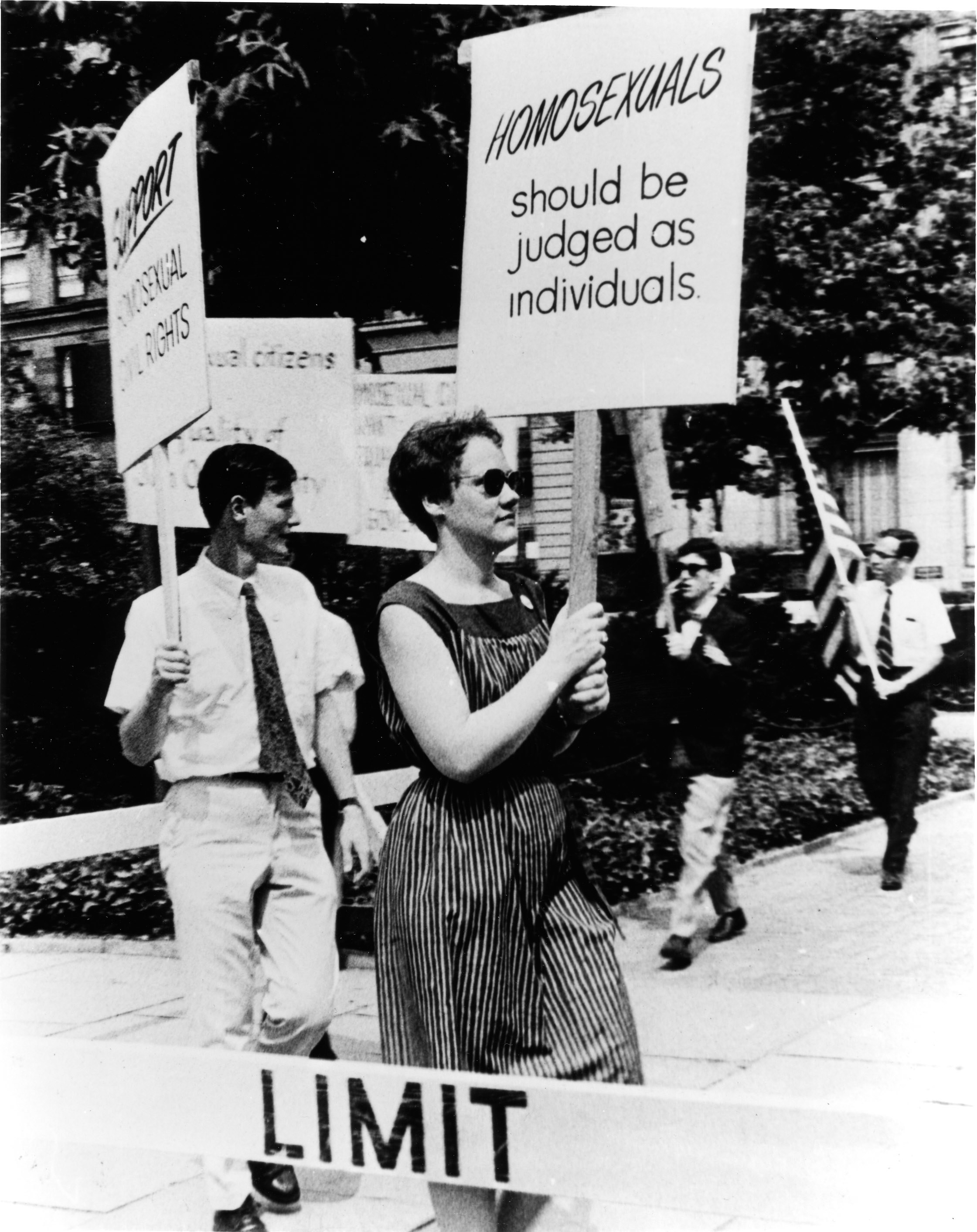 We should all be celebrating this lovely lady all the way to our gay graves, and that is because she was the founder of the first-ever lesbian-centric organization (Daughters of Bilitis or DOB for short) in the US and is considered the mother of the LGBTQ civil rights movement.
When she wasn't running the New York chapter of DOB, she was working with libraries nationwide and the American Psychiatric Association. She pushed the association to remove homosexuality from its list of mental disorders in 1973.
Gittings was awarded for many of her lifetime achievements. She also received a lifetime membership in the American Library Association and had an ALA award named after her, as well as a GLAAD award.
So yeah, she's basically been rewarded with just about everything but a respectful monument. It's time to change that!
Upon her death on Feb. 18, 2007, Matt Foreman (executive director of the National Gay and Lesbian Task Force) said, "What do we owe Barbara? Everything." We are going to have to agree with that statement.
4. Angela Davis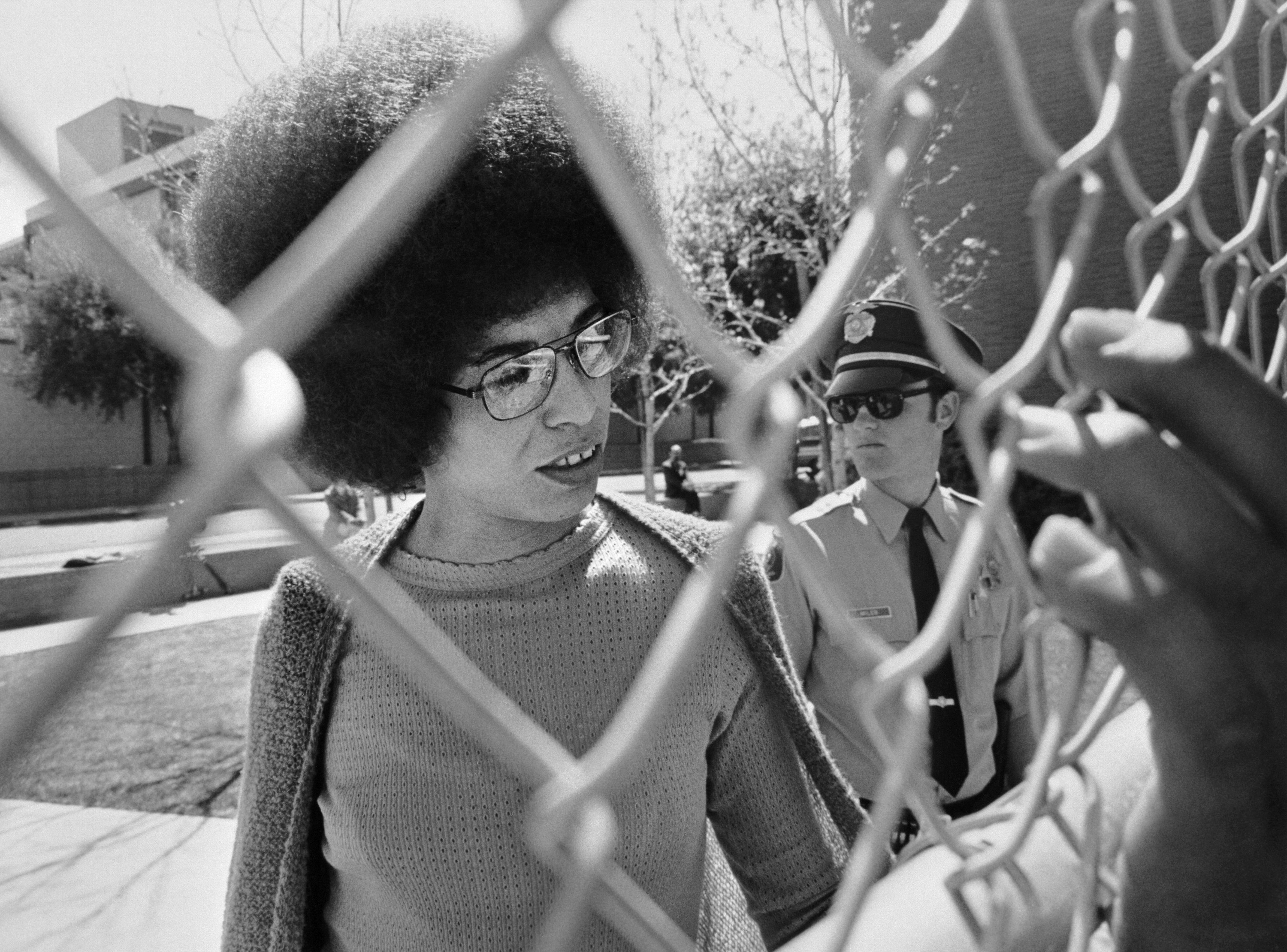 Well, she is just simply a living legend, and it is only right to have her on this list.
The 76-year-old academic, political activist and Marxist feminist is best known for her efforts calling for the abolition of prison systems and dismantlement of capitalism. Her work doesn't stop there. She continues to challenge other movements, and it is her philosophy and radical roots that have helped shape queer activism and helped enable the intersectional thinking we see today.
Some would consider her to be a "human rights activist of the highest order." Other academics who have been impressed by her work have argued that she should be put on a pedestal. Back in 2017, they proposed that a monument of the activist replace a Jefferson Davis statue in New Orleans. And three years later, we would still like to see it happen. *Insert Mo'Nique meme.*
Angela Davis has truly dedicated her entire life to radicalism and we honestly think it would be pretty rad to see her statue proudly standing up tall one day.
5. We'wha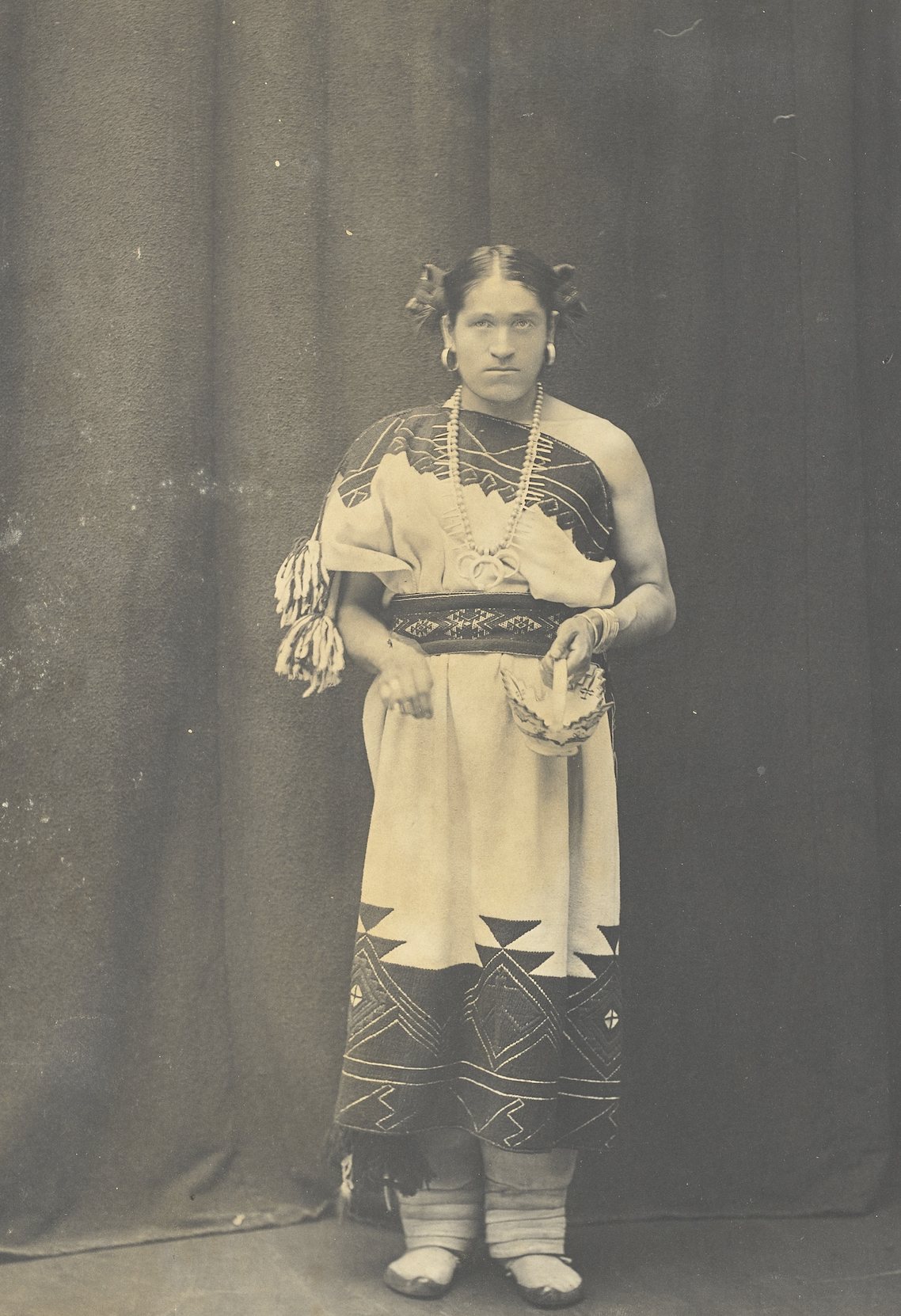 We'wha was a notable fiber artist and a cultural ambassador for Native Americans.

The Zuni Native American was also the most famous lhamana to ever be on record. An lhamana is a term specific to Zuni culture and refers to people born male who take on the social and ceremonial roles of women. In contemporary times, an lhamana may also be described as a Zuni "Two-Spirit" individual. (FYI this is what the '2S' in LGBTQQIP2SAA stands for.)
We'wha instantly became a national celebrity through friendships with President Grover Cleveland and anthropologist Matilda Coxe Stevenson.
The popular New Mexico native is one of the many people we should give respect to today, as they helped expand our understanding of sex, gender, and spiritual identities existing outside of the white, heteronormative space.
If you ask us, we should definitely be stanning this icon just as hard as the president did back in 1886. Perhaps a great, big statue in the middle of Washington, DC will do.
6. Bayard Rustin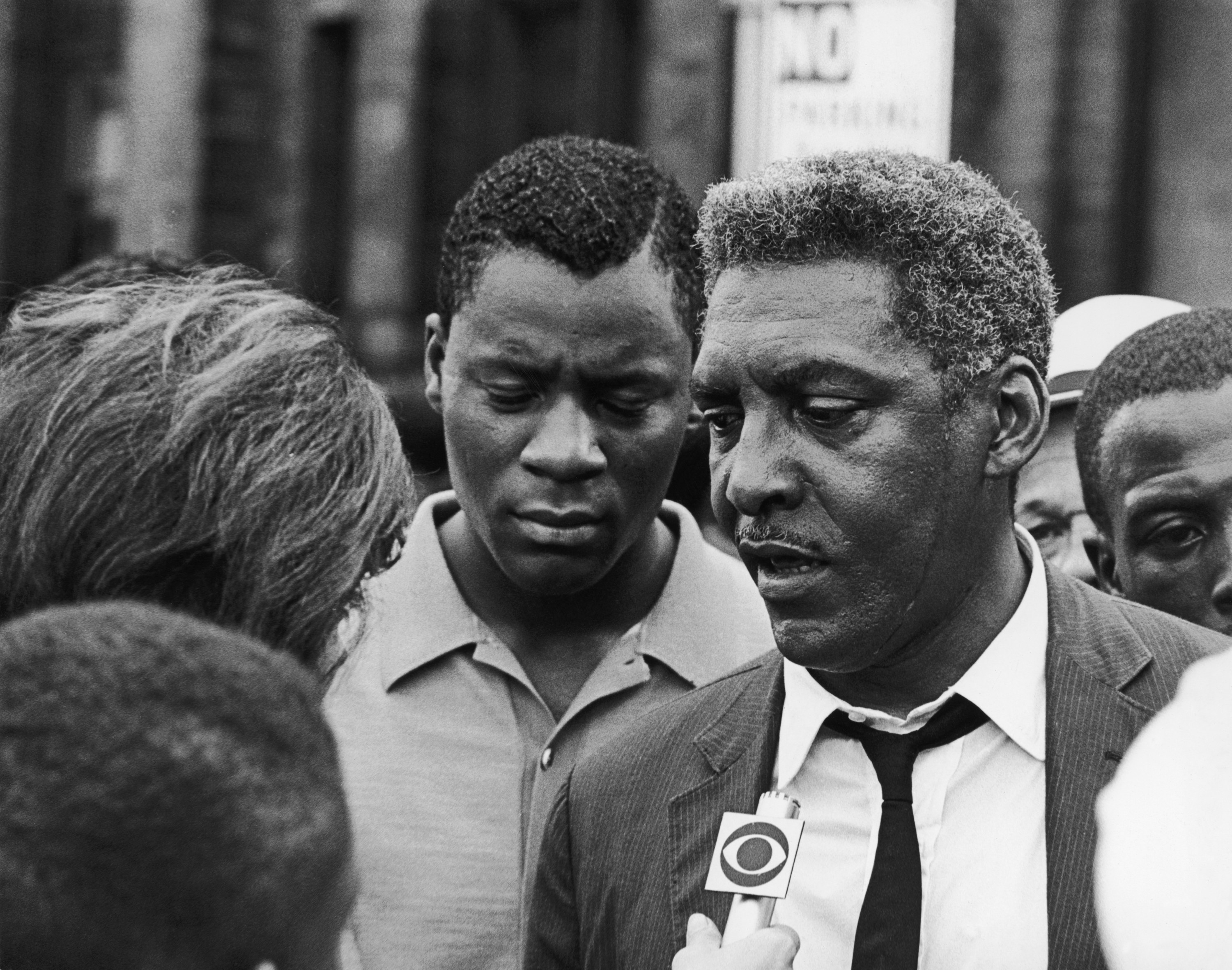 Rustin may not be the most familiar name on this list, but we can guarantee that the name of his advisee will be. The American leader, socialist, and gay rights activist was the right-hand man to the one and only Dr. Martin Luther King Jr. The two worked closely together throughout the annals of the mid-1950s American civil rights movement.
In fact, it was Rustin who organized the March on Washington Movement in 1941, as well as the Freedom Rides in 1961 and the March on Washington for Jobs and Freedom in 1963. Sadly, it was the public criticism he received over his sexuality that made him want to remain behind the scenes of most of these big political movements, but we think it's about time he be put at the forefront of civil rights conversations.
In 2013, then-president Barack Obama posthumously awarded him with the Presidential Medal of Freedom.
Now, in 2020, we are proposing he be rewarded with a proper statue, preferably in the capital city.
7. Miss Major Griffin-Gracy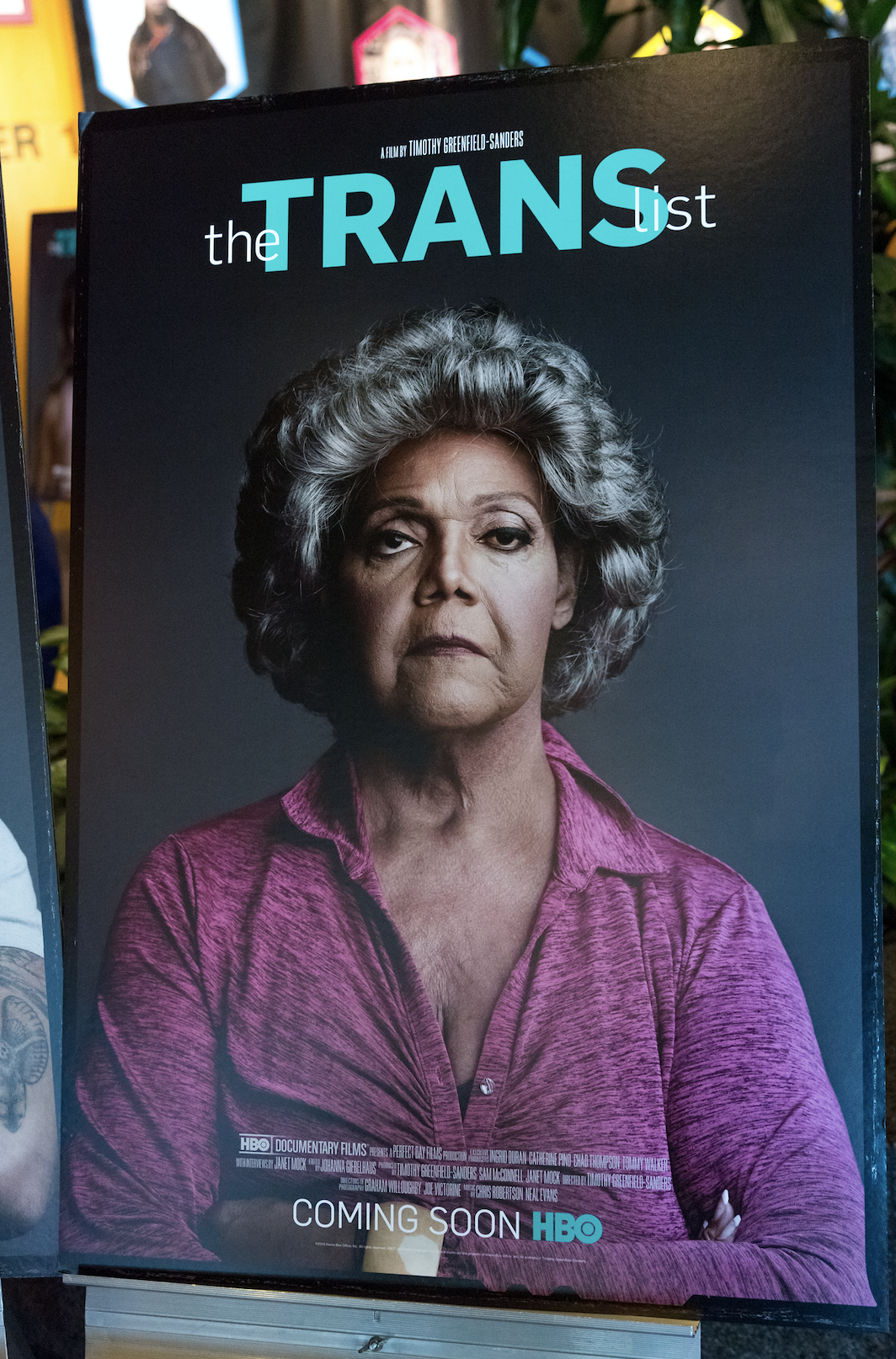 Well, her name isn't Major for nothing! She has indeed played a major role in trans activism over the past 40+ years. The 1969 Stonewall Riots were one of the first big demonstrations she fabulously helped lead, and it certainly wasn't her last.
Over the years, she has worked at local food banks helping homeless trans women who've been incarcerated and/or suffered from addiction. And as the cofounder and former executive director of Transgender Gender-Variant & Intersex Justice Project (TGIJP), she has fought against police brutality and the criminalization of transgender women.
At the age of 79, the passionate leader still manages to slay our entire lives. It would definitely be a major mistake to not include her in any modern commemoration of LGBTQ superheroes.
All hail Crystal LaBeija... Really, did you think you were going to get through this list without learning about another iconic queen?

The widely worshipped drag queen made a name for herself by competing as one of the very few Black queens on the Manhattan drag circuit. She remarkably combated the racist ballroom environment and was crowned Miss Manhattan in 1967. She also procured the title "Queen of the Ball."

And famously starred in the documentary The Queen in 1968.
She then went on to provide shelter for homeless LGBTQ youth, founding the House of LaBeija in 1977, aka the oldest house in New York's drag and ballroom scene. Being the legendary house mother that she was, she fostered an environment in which Black and brown folks had the freedom to express their queerness and live in their truths.
LaBeija will truly go down in history as one of the most sickening kweens to ever exist, and it honestly makes us sick to our stomachs that she still has yet to be honored in any glamorous way. *sigh*
9. Teresa de Lauretis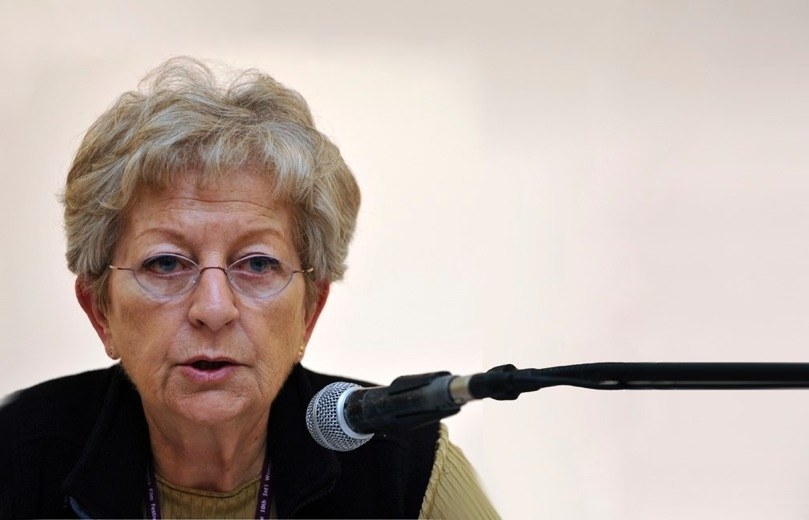 For anyone out there who has studied queer theory, you know that it is a field of critical theory that was propelled into existence from queer studies and women's studies.

Today, Lauren Berlant and Judith Butler are the big names in the field, but did you know that Italian feminist and film theorist Teresa de Lauretis is the one who coined the term in the first place? That's right. She created the theory in preparation for a conference she organized at the University of California, Santa Cruz in 1990.
Queer theory has played a significant part in influencing the ways in which we think about our society and the world as a whole. We continue to use this tool today when dissecting a number of different events, whether they be interpersonal relationships, modern media, or climate change activism. Honestly, the range this theory has? Flawless.
And having Teresa de Lauretis commemorated? Even more impeccable.