J.K. Rowling's Version Of "Harry Potter" According To Draco Malfoy Is Absolutely Hilarious
Wingardium levios-orry you suck, Malfoy. A fan recently told J.K. Rowling over Twitter that she would love to hear the story of Harry Potter from Draco Malfoy's perspective.
Rowling's responded perfectly with this screenshot from Tumblr.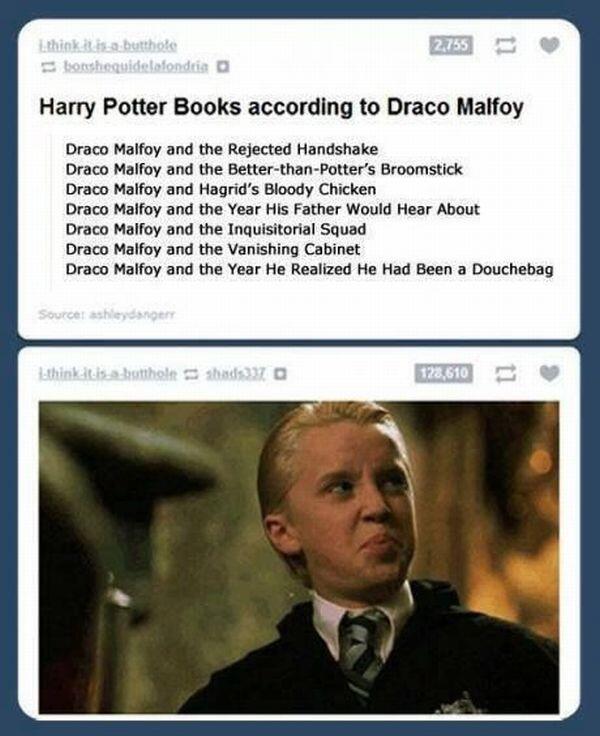 Hahahaha! Sucks to suck, Malfoy.
Also: Was J.K. Rowling on Tumblr? WAS SHE?!