1.
Keep your books standing tall with these lacy book ends.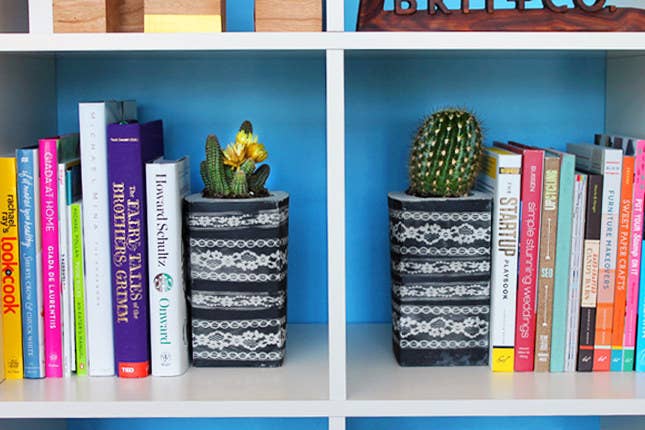 2.
Give a plain colored dress a complete makeover by adding some lace trimming.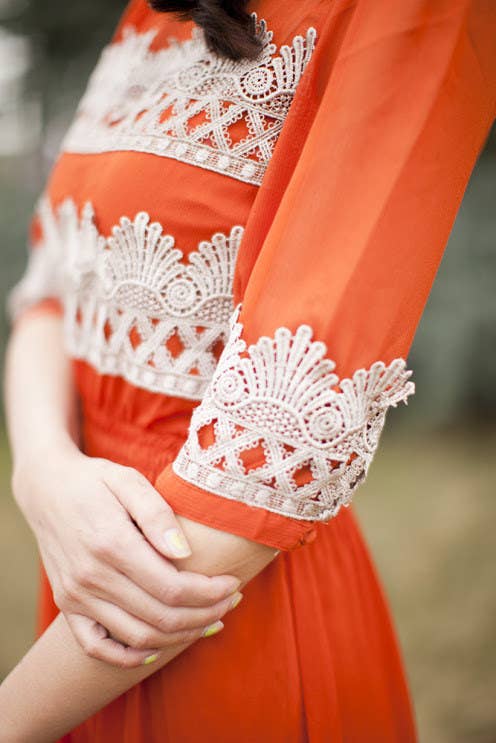 3.
Lace up some votives to create this chic gothic look.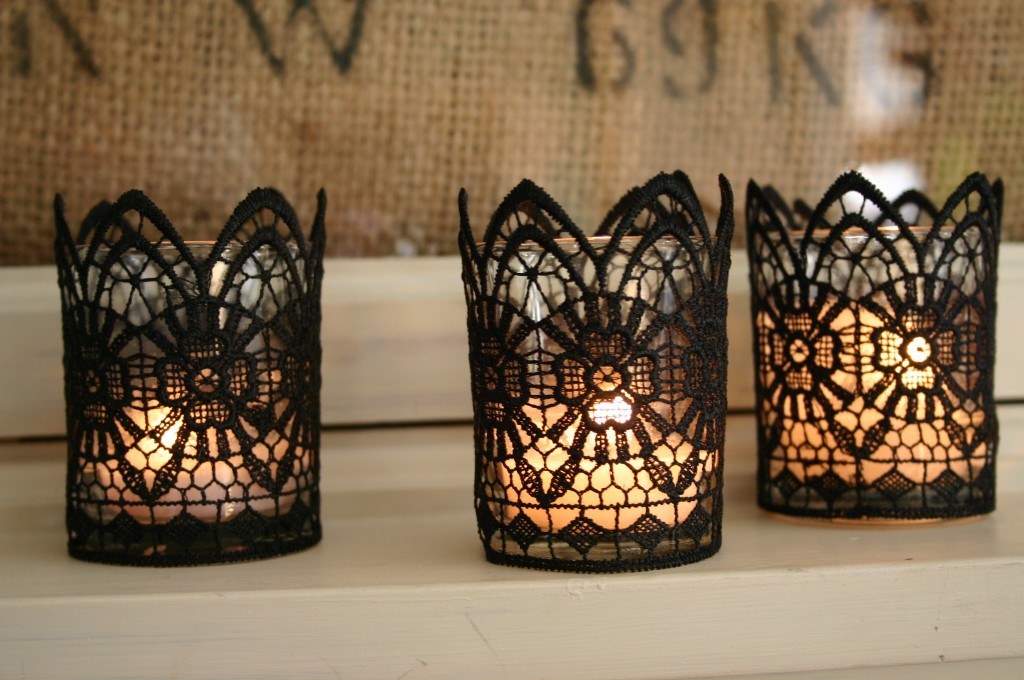 4.
Use lace as a stencil to create stylish coasters.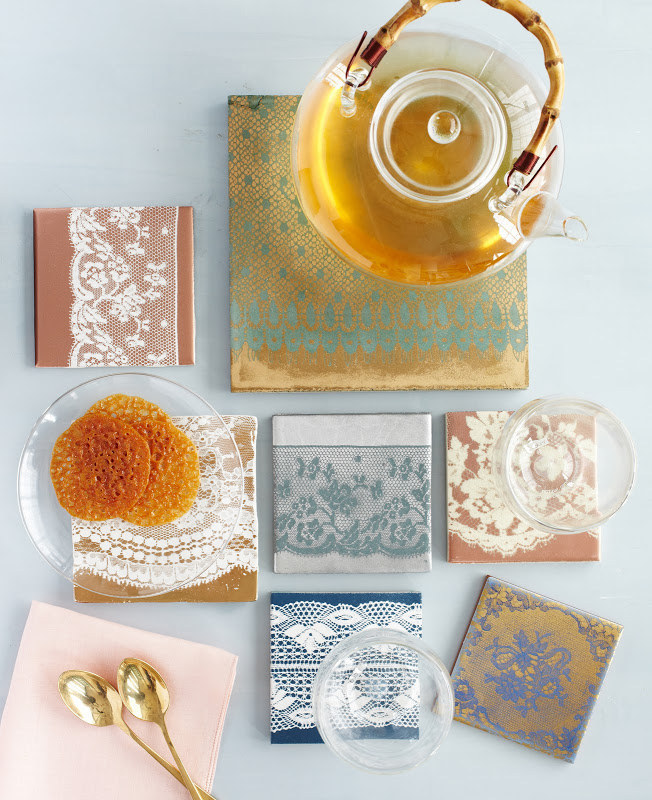 5.
Make these dainty lace bowls to hold all your favorite things.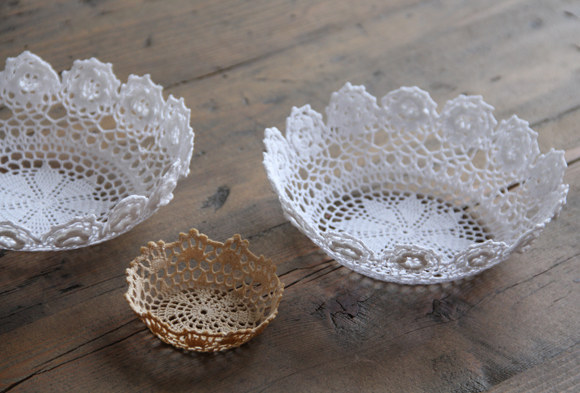 6.
Add a little lace to upgrade a basic throw pillow.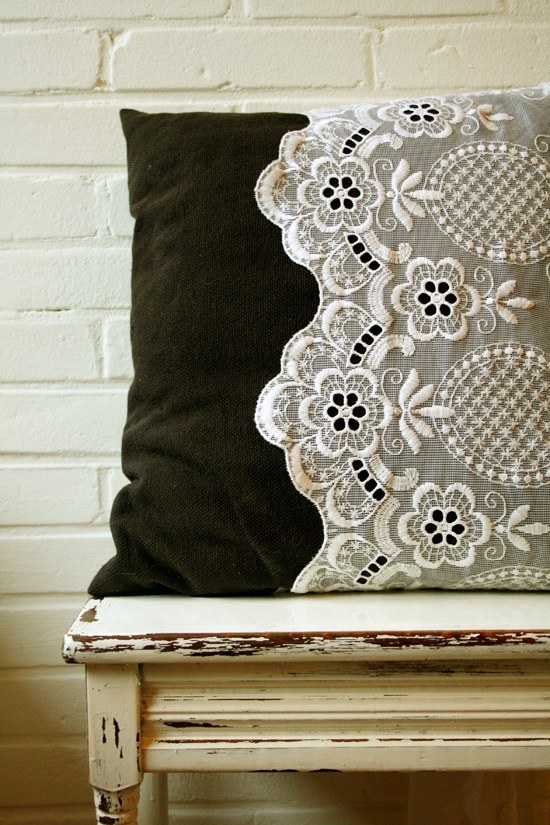 7.
Step up your sandal game by adding a lace cuff.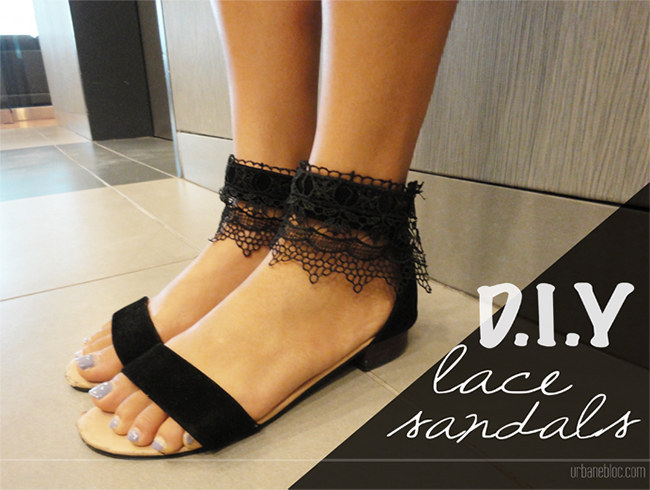 8.
To DIY easy lace jewelry, cut out small segments of the pattern.
9.
Dress up your dinner table with a charming lace runner.
10.
You can also make these whimsical hot air balloons by decoupaging doilies.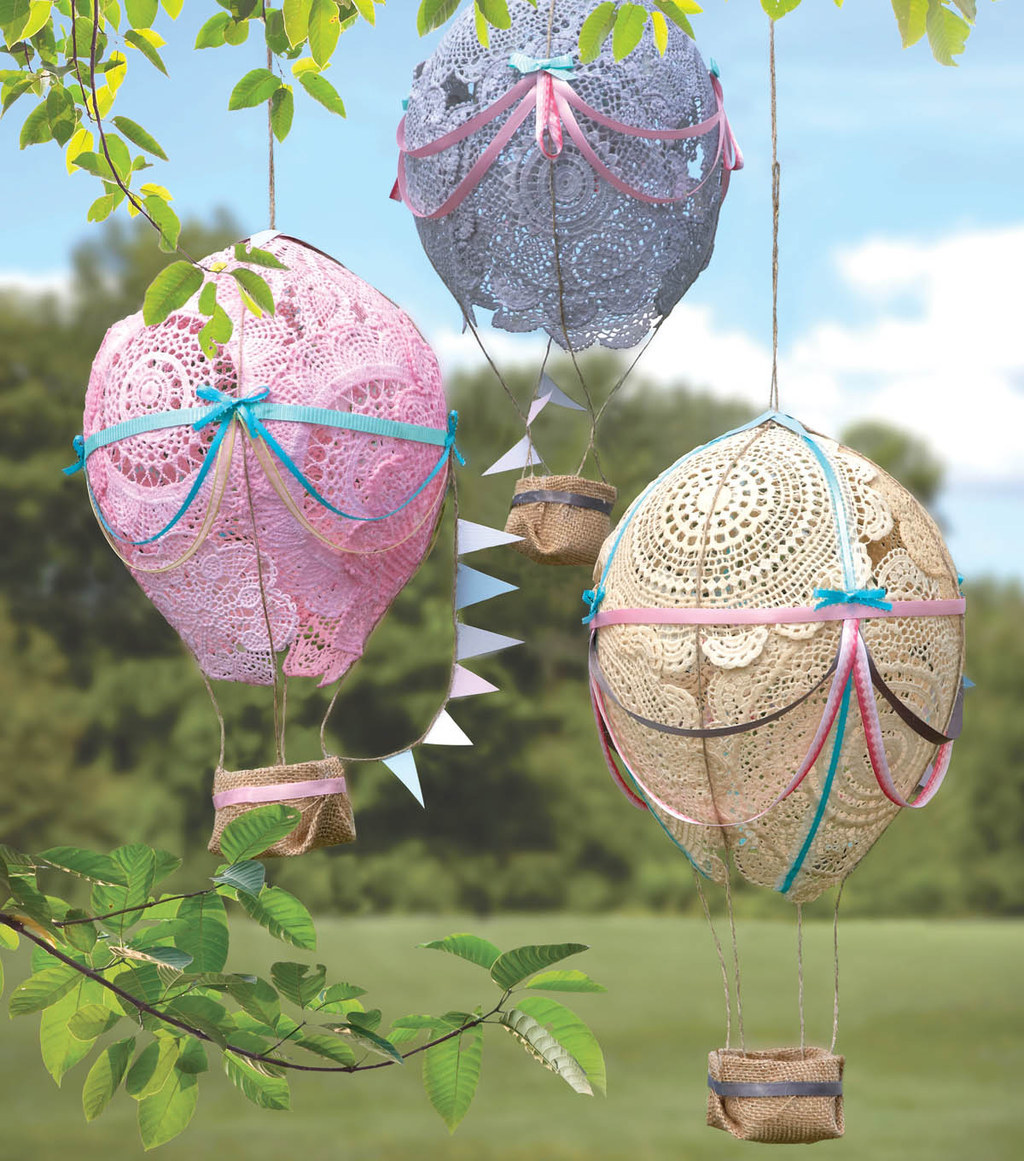 11.
Get all comfy and sexy with a DIY lace bralette.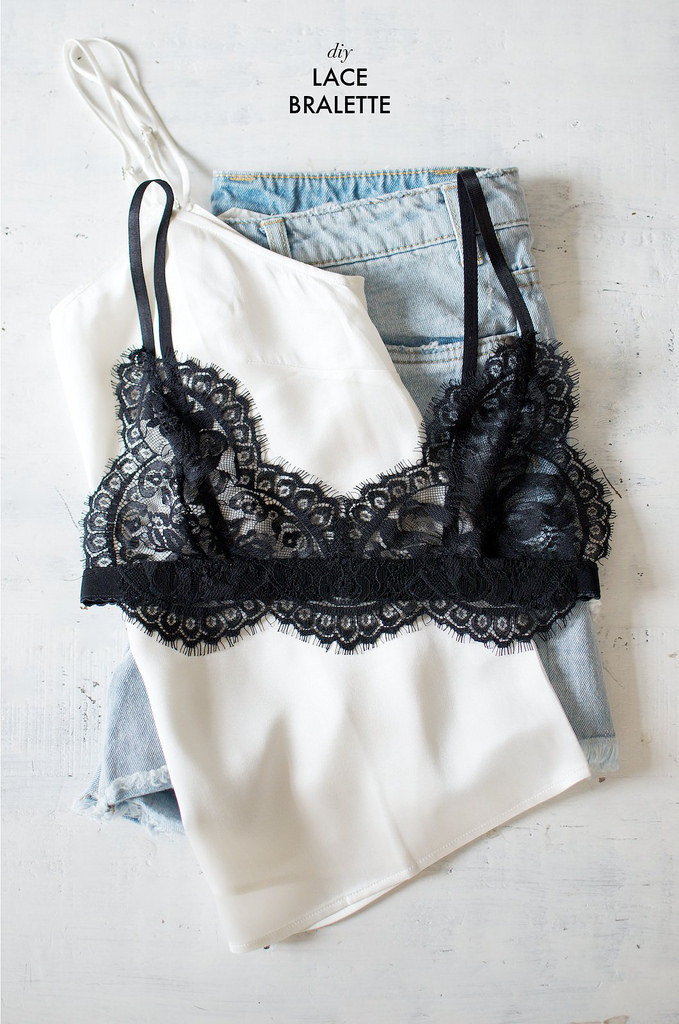 12.
Wrap gifts in leftover lace scraps for the most precious presents ever.
13.
Stencil lace designs onto a the cover of a journal to create a custom notebook.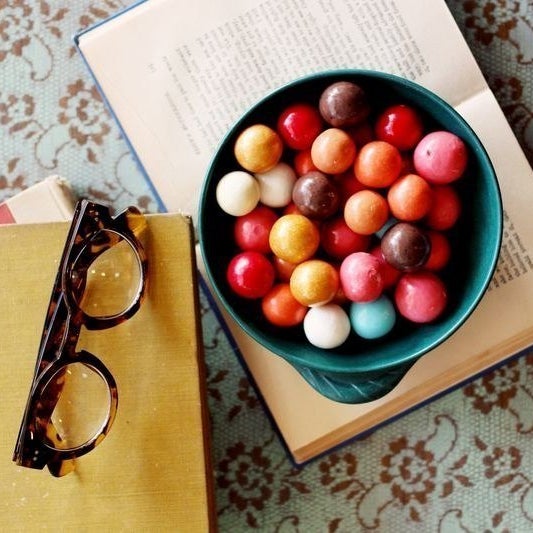 Spray paint can get the job done super quickly. Click here to see how it's done.
15.
Upgrade your outfit with easy lace headbands.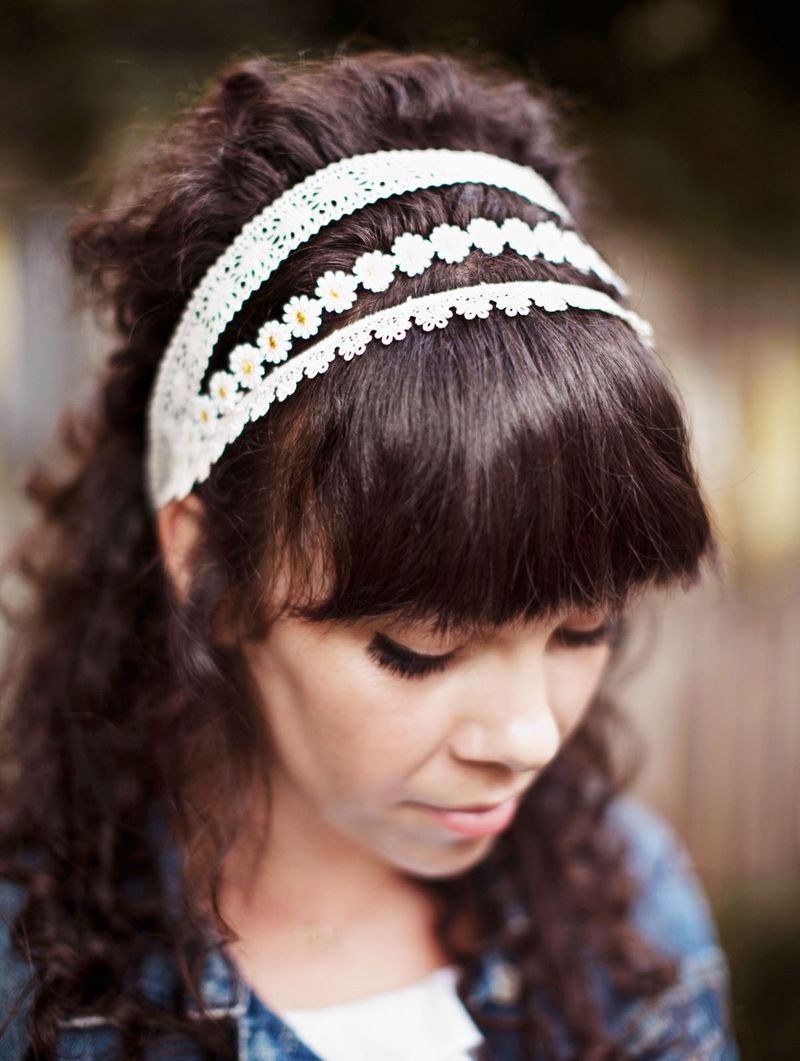 16.
Add some length to your shorts with a lace hem.