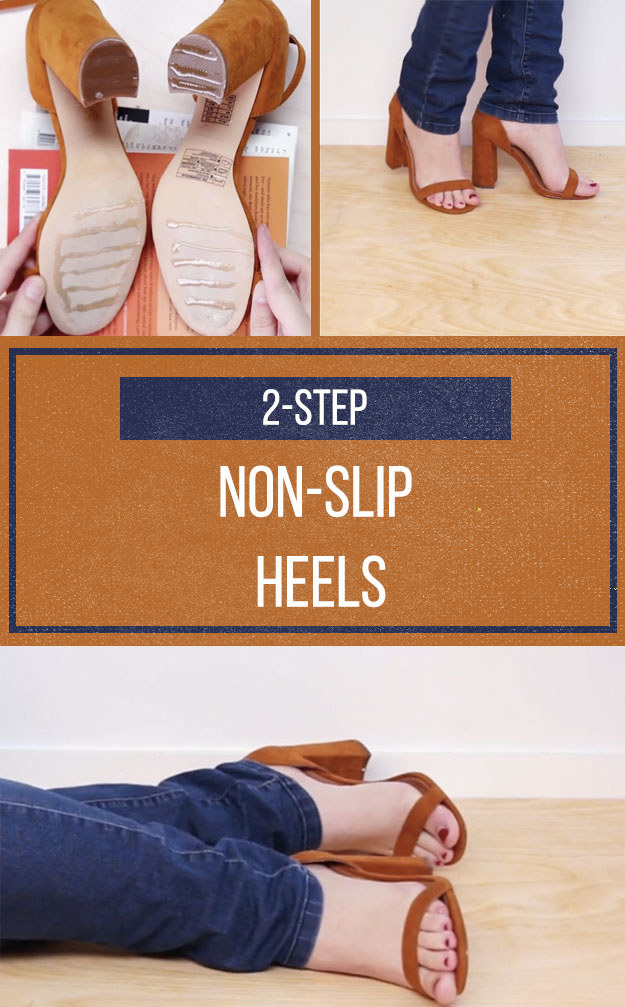 Supplies:
* Heavy-duty nail file
* Industrial-strength glue
Instructions:
# File the heel and sole of your shoe to create a rough texture.
# Draw lines of glue across the sole and heel of the shoe.
# Allow the glue to dry.
Looks like there are no comments yet.
Be the first to comment!