A Friend Gave Her Bestie's Room A Makeover And It Looked Fucking Amazing
Who knew a place so perfect was already yours?
by
,
This is Ashley and, although she's not a professional interior designer, she loves everything home décor.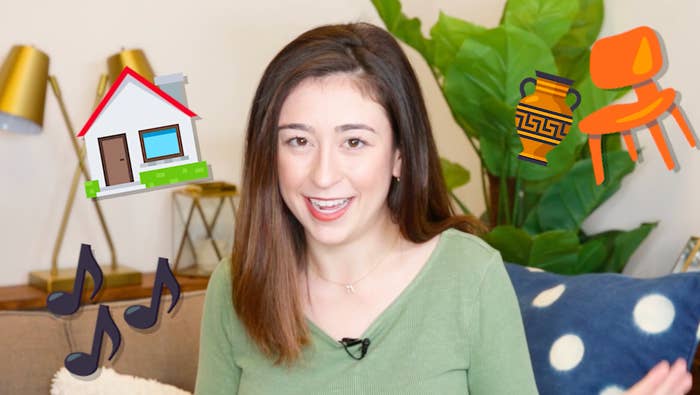 So she decided to give her good friend Tara's apartment a total makeover that cost absolutely nothing.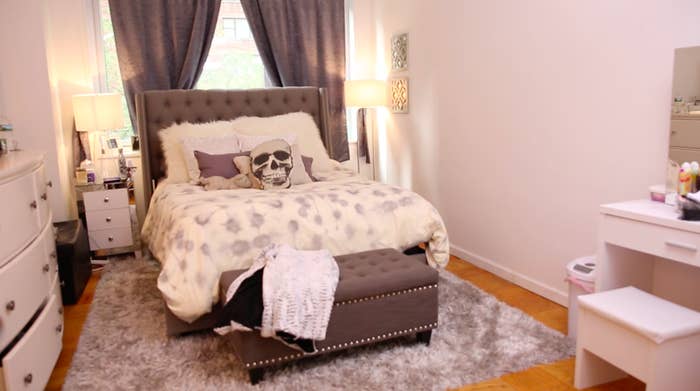 This was Ashley's plan of action: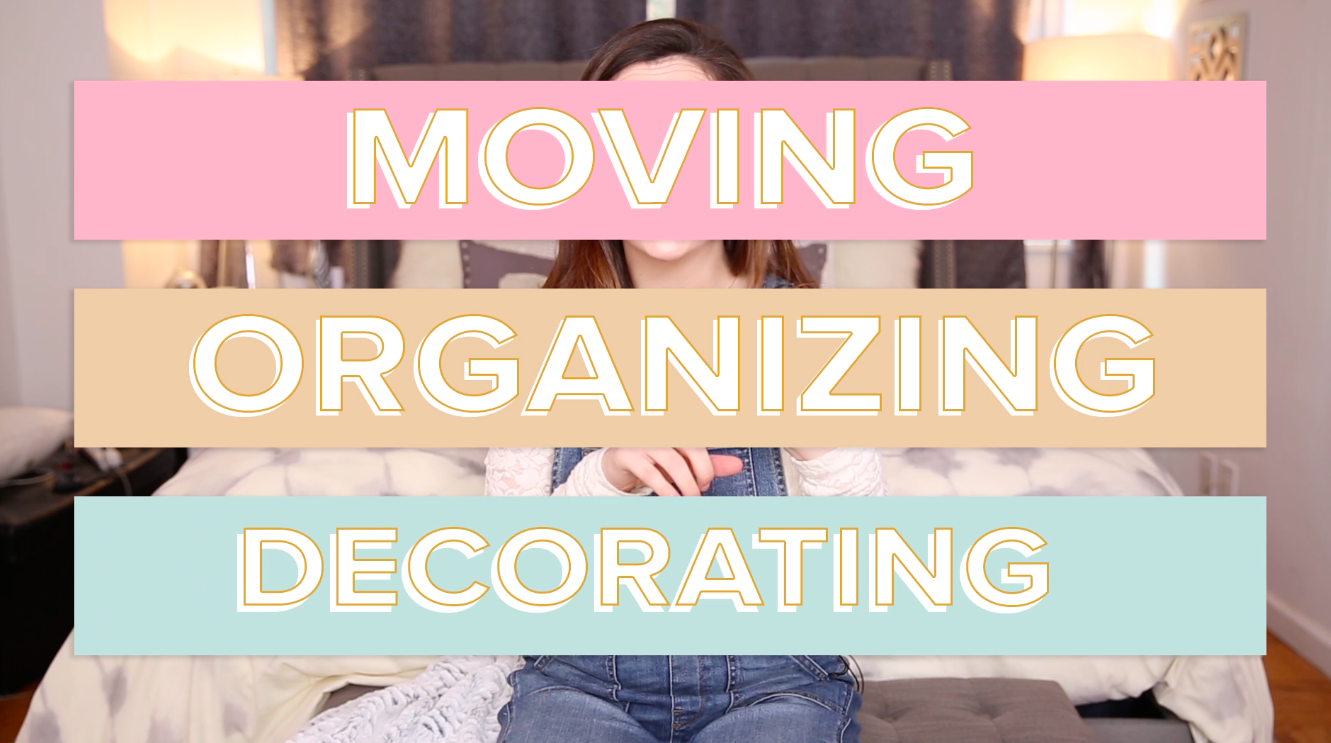 First, Ashley and Jeremy moved the heaviest things in the bedroom — like Tara's bed and her vanity table — to give the room the best energy possible.
Ashley was ecstatic when they discovered the vanity table fit perfectly by the window.
Tara had an extra ottoman, so Ashley draped a throw blanket over it, and instantly turned it into a little dressing station. So cool!
She also moved another ottoman in front of the radiator to cover it up a bit, while creating a mini reading nook.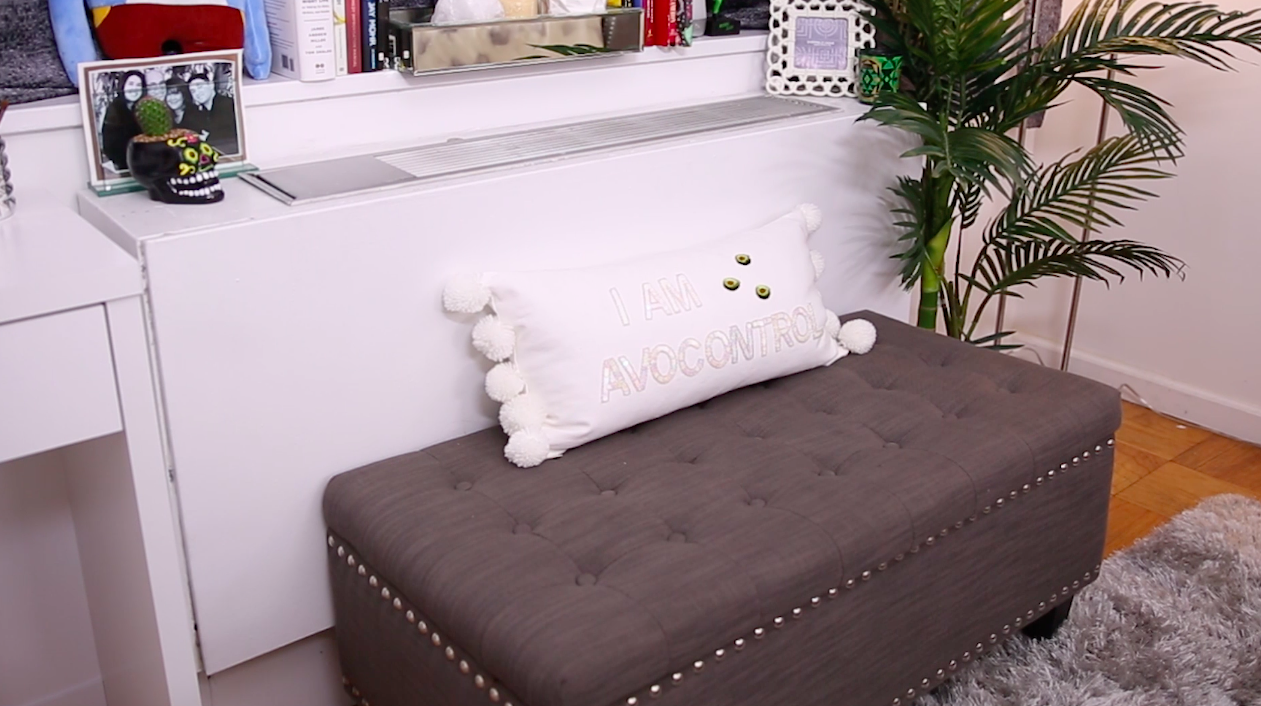 Pizza break time!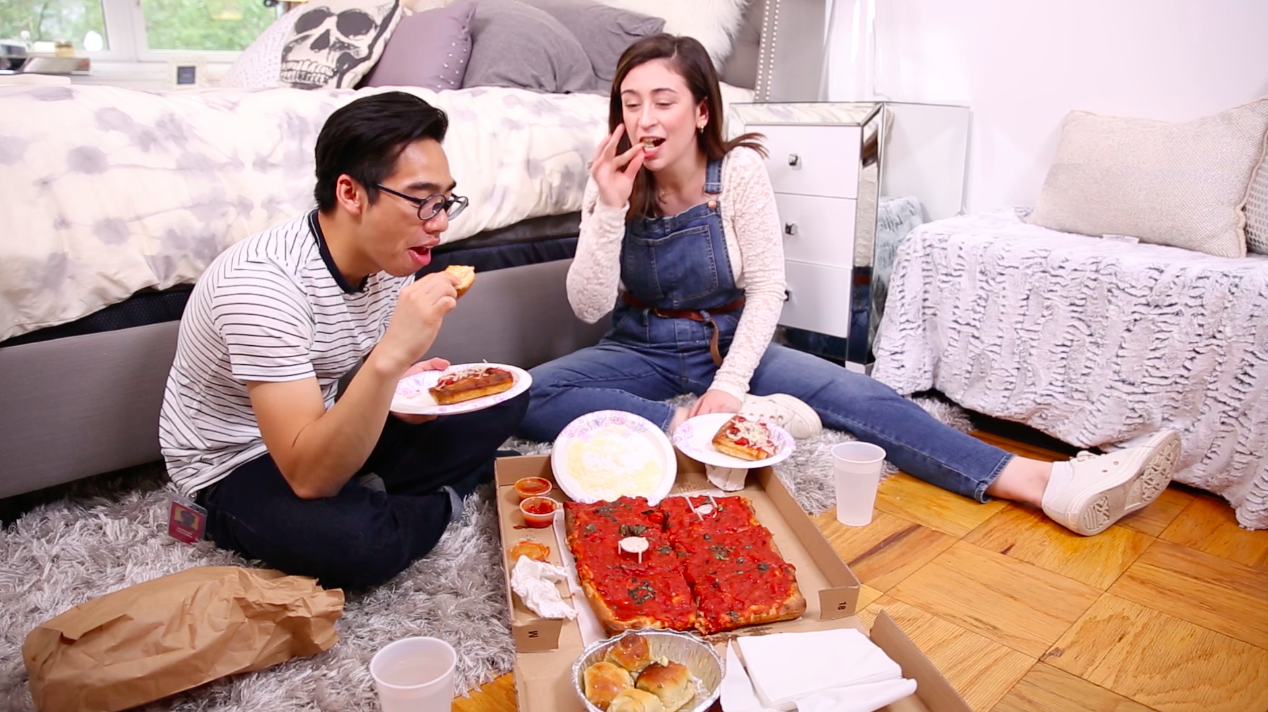 Another amazing tip if you have a ton of little mementos everywhere is to pick three that slightly vary in height to display.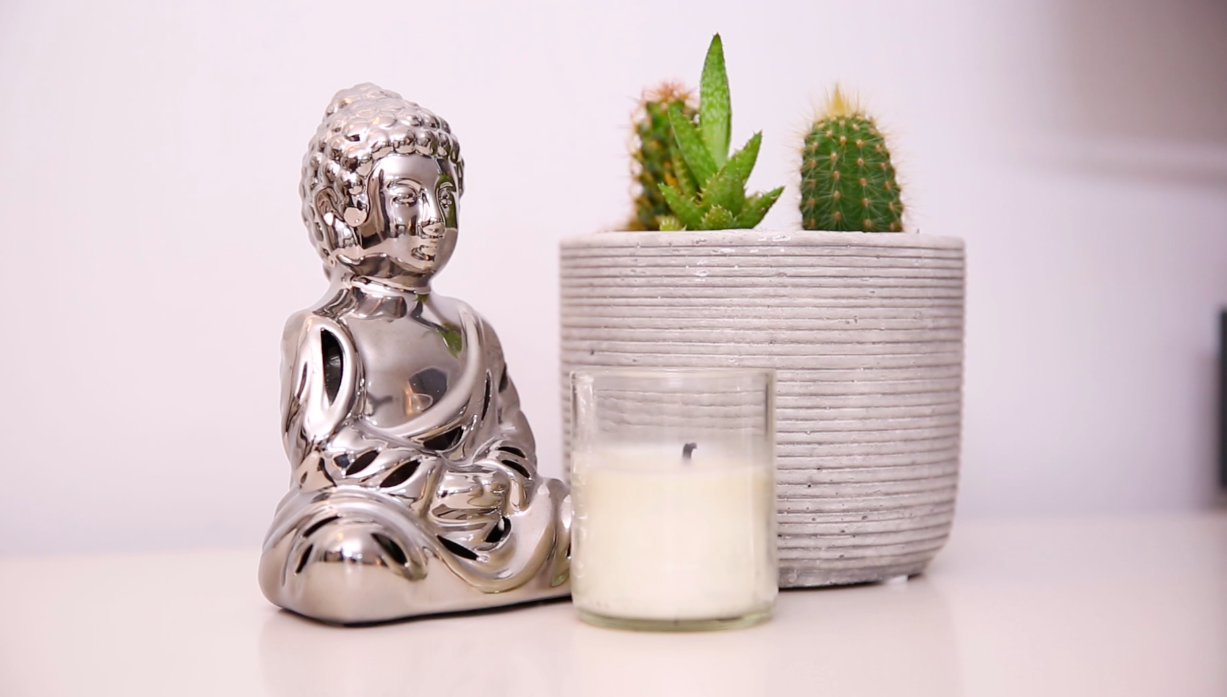 Ashley found some posters Tara had that were still rolled up in a tube. What? She just had to put them up for her.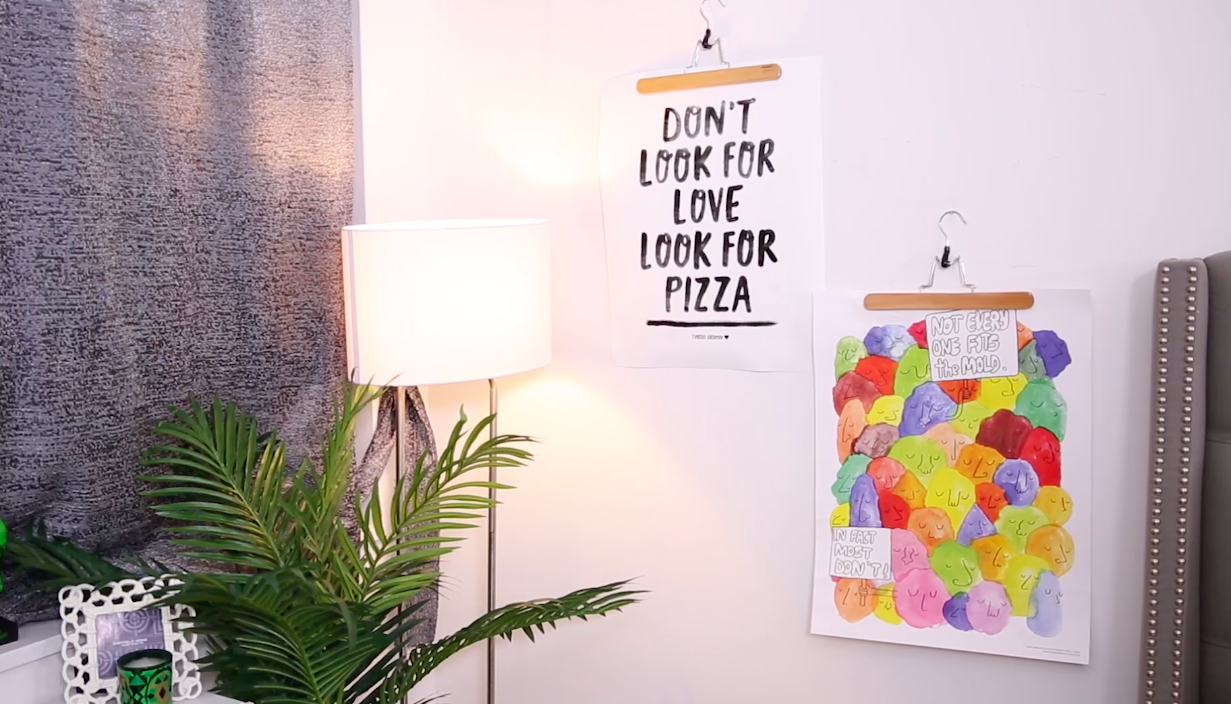 She also repurposed a really cool candle holder by freezing it, cutting out the wax, and turning it into this awesome makeup brush holder!
Okay, so Ashely cheated just a little bit by bringing in this plant from the living room, but the room needed just a pop of color.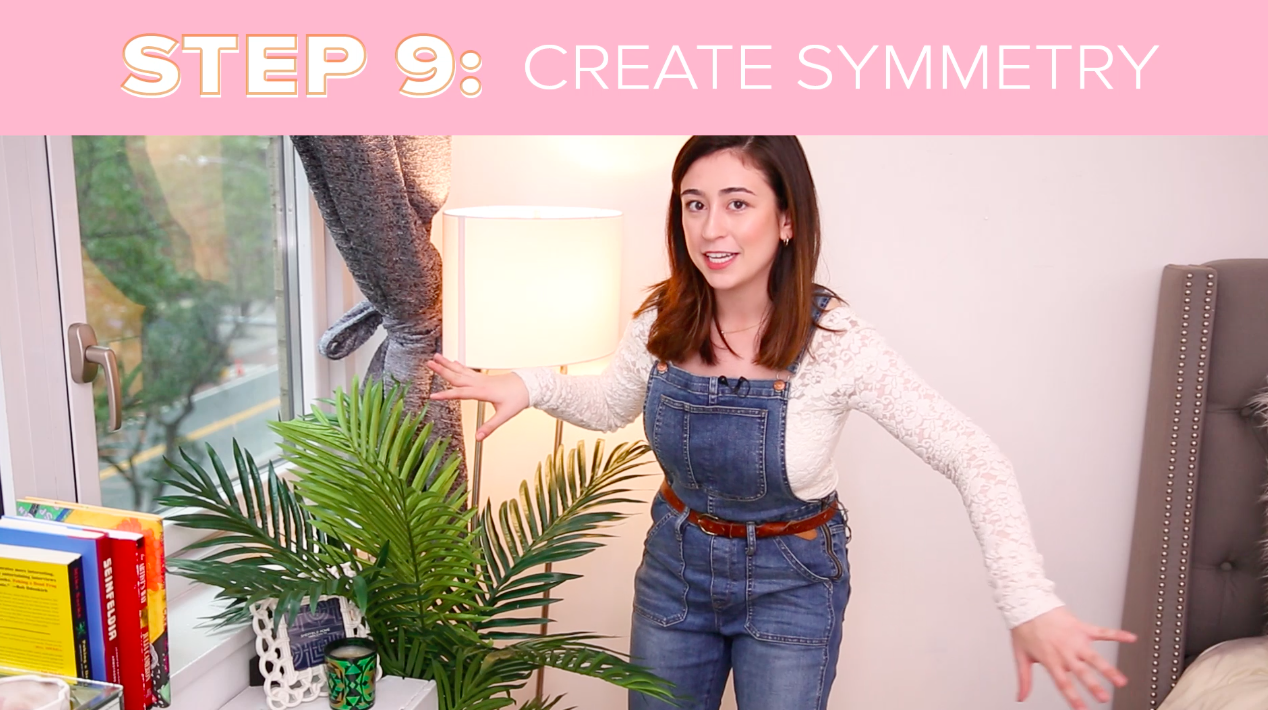 When it came time for the big reveal, Tara could not believe her eyes.
Look at how cool it looks now!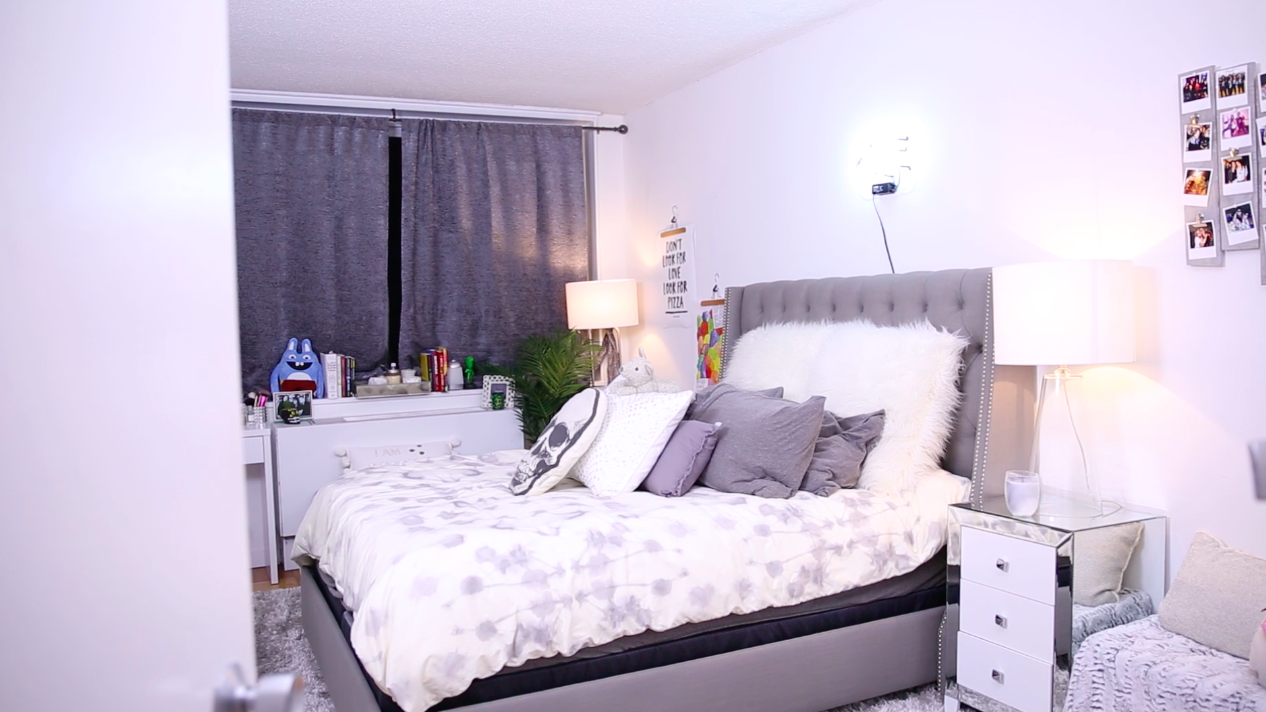 Let's just say this amazing bedroom makeover that cost them nothing totally solidified their friendship. Awww!