1.
Marsha P Johnson as played by Laverne Cox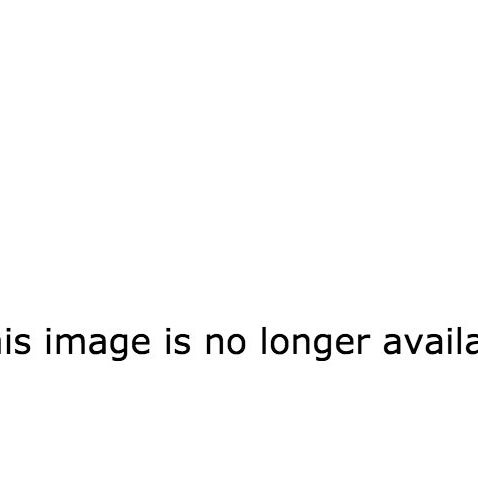 Marsha P. Johnson — she liked to say that the "P stood for Pay It No Mind" — fought alongside her friends and sisters at the Stonewall Riots in 1969. Johnson continued activist work within the LGBT community until she was found dead in the Hudson River in 1991. Her death was ruled a suicide, but the case was reopened in 2012.
Laverne Cox is hilarious on Orange Is the New Black, but in her character's more serious moments, we see the capacity for the actor to lean into this role and do it right. And given both Cox and Johnson's commitment to advocacy and activism, it's a perfect fit.
2.
Greta Garbo as played by Emma Stone Garbo made a seamless transition from silent film to her first speaking role with he famous line, "Gimme a whiskey, ginger ale on the side, and don't be stingy, baby." She was a major player in Hollywood's golden age, but unlike many of her fellow actors, she had an intense and active disdain for the media machine, choosing instead to keep the affairs (with men and women) of her heart to herself.
Emma Stone is more than another pretty face in Hollywood. Her recent role choices have shown a range we may not have expected from her, but are being introduced to nonetheless. If Garbo's acting is all about the eyes, Stone can own this.
3.
Gladys Bentley as played by Danielle Brooks Born to a mother who refused to touch her for the first six months of her life, Bentley went moved to Harlem when she was 16 years old. The blues singer preferred to wear menswear during her sets and quickly became a big sell at gay speakeasies. Her life was colored by music, love (she married men and women), and admirers like Langston Hughes who referred to her as "a perfect piece of African sculpture, animated by her own rhythm."
Danielle Brooks is brilliant on Orange Is the New Black, and this would be the perfect chance for her to debut in a starring role.
4.
Eleanor Roosevelt as played by Tilda Swinton Eleanor Roosevelt was the longest-serving first lady of the United States and well-known for her wisdom and kindness. After her death, love letters written to several women were discovered. Many of letters were bought anonymously and either destroyed or locked away, as noted in the Doris Kearns Goodwin's Pulitzer Prize-winning biography No Ordinary Time.
Tilda Swinton could play a half troll, half woman who reads Borroughs and lives in a van by the river, and we'd still be pissed if she didn't get an Oscar for it. This would be light work for her.
5.
Audre Lorde as played by Wanda Sykes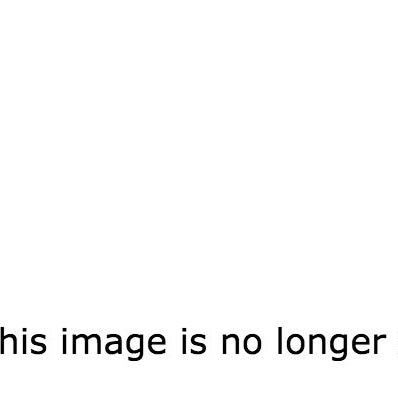 Audre Lorde remains one of the foremost feminist thinkers of all time. Over the course of her life, she was a librarian, poet, essayist, and a black lesbian woman just trying to make it in America.
Now, hear me out! This is an important role and should be handled with care. Wanda Sykes has never had the chance to delve into a serious dramatic role, and history would tell us that comedians can dig into something like this and surprise us all.
6.
Sally Ride as played by Ellen Page
Sally Ride was the first woman to go into space in 1978. Nine years later, she left NASA, divorced her husband, and lived an extremely private life. It was only after Ride's death in 2012 that we learned her partner of 27 years was another woman.
Ellen Page has been acting over half of her life and she just keeps getting better. She's the right age to play Ride, and could really take this role to the next level.
7.
Sappho as played by Nia Vardalos Sappho, for all intents and purposes, is thought of as the "original" lesbian, which... OK, sure. More importantly though, she was an excellent Grecian poet. Who needs a room of one's own when you have an island? Write this movie.
Nia Vardalos is horrifically underused as an actor and has the look and the skill to give Sappho the representation she deserves.
8.
Chavela Vargas as played by Michelle Rodriguez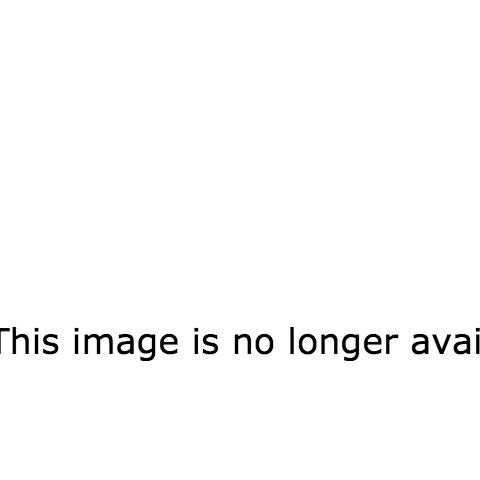 This legendary Latin American singer turned the music industry on its head and enjoyed a longtime relationship with Frida Kahlo. She also blurred the lines between the masculine and the feminine and lived her life authentically between those lines.
Michelle Rodriguez is a tough and gorgeous actor known for her own androgyny and ability to play in the gray areas. She also happens to be extremely talented.
9.
Lorraine Hansberry as played by Anika Noni Rose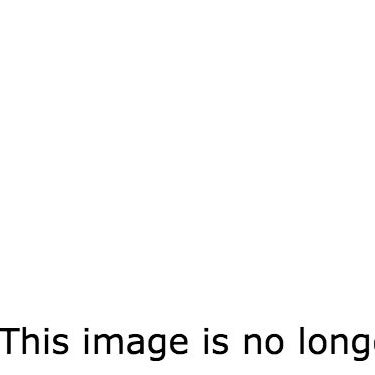 By 1957, Lorraine Hansberry finished writing A Raisin in the Sun. The play would make her the first black woman to see her work on Broadway. Despite being married to a man, she was vocal in her support of LGBT rights and wrote privately about her desire for women.
Anika Noni Rose captures any audience fortunate enough to watch her perform. She's more widely known for film roles, and for being the first black Disney princess, but the stage has always been her home. For her, this role could be the best of both worlds.
10.
Gertrude Stein as played by Cherry Jones In 1906, Gertrude Stein moved to Paris and never left. Her intense beliefs about modern literature and art led her to collaborate with, edit, and befriend the artists we now consider the most brilliant minds of her time.
Actor Cherry Jones not only bears a striking resemblance to Stein, but has an acting career that spans 30 years. She's Emmy nominated and has worked in theater, television, and film. Trust. She's ready.
11.
Barbara Jordan as played by Adepero Oduye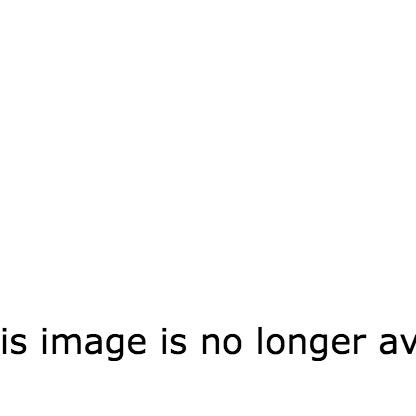 The first black woman elected to the Texas Senate post-Reconstruction and an active leader in the civil rights movement in 1972, Barbara Jordan never publicly acknowledged her sexual orientation despite having the same partner for 30 years.
Adepero Oduye was fantastic in 12 Years a Slave, but her breakout performance in Pariah suggests she's does even better in a big role she can sink her teeth into.
12.
Christine Jorgensen as played by Candis Cayne In 1952, Christine Jorgensen became the first trans woman in the United States to be widely known for having sexual reassignment surgery. But there was always more than this to her story. Jorgensen was drafted into the Army, went to school to study photography, found love, and suffered the heartbreak of a broken engagement after her fiancé was fired from his job due to their relationship. She toured the country talking about her body, her mind, and even demanded an apology from Vice President Spiro T. Agnew for his transphobic comments about her.
Candis Cayne was the first transgender woman to play a trans character in a recurring role on primetime television, so, like Jorgensen, she's a groundbreaker. She also happens to be a great actor.
13.
Bessie Smith as played by Chandra Wilson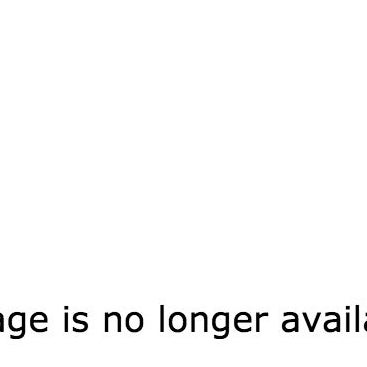 In 1930, Bessie Smith was known as the Empress of Blues and the Queen of Excess: too much food, too much drinking, and too many fights with her husband over her relationships with women.
Anyone who has seen Chandra Wilson play Dr. Bailey on Grey's Anatomy can safely assume she could take on the role of the formidable and well-loved Smith.
14.
Sylvia Rivera as played by Alexandra Billings
Sylvia Riviera became an orphan at 3 years old after her mother committed suicide. After being abandoned by her grandmother at 11, she became a prostitute until she was taken in by a group of drag queens. She went on to lead a life of activism participating in protests against Vietnam, for feminism, and eventually for equality during the Stonewall Riots.
Alexandra Billings is a longtime professional actor and performer. Her recent turn on Jill Soloway's Amazon debut Transparent means more and more people are becoming aware of her immense talent. She would breathe life into this role.
15.
Ma Rainey as played by Whoopi Goldberg
In 1906, Ma Rainey was already forming music groups and solidifying her place as the the Mother of the Blues. She was 20 years old, married to Will Rainey, and singing about her extramarital affairs with women. It was 1923 before she made her first recording, but she went on to record more than 100 songs.
The inimitable Whoopi Goldberg could definitely play younger than she is. She has the chops to give us Rainey's famous energy through the entirety of her life.