Charles Manson response to the question "What does freedom mean to you?" came in a large white envelope adorned with "CALIFORNIA STATE PRISON CORCORAN", a swastika, and the phrase "I'm thinking of you."
Front of Envelope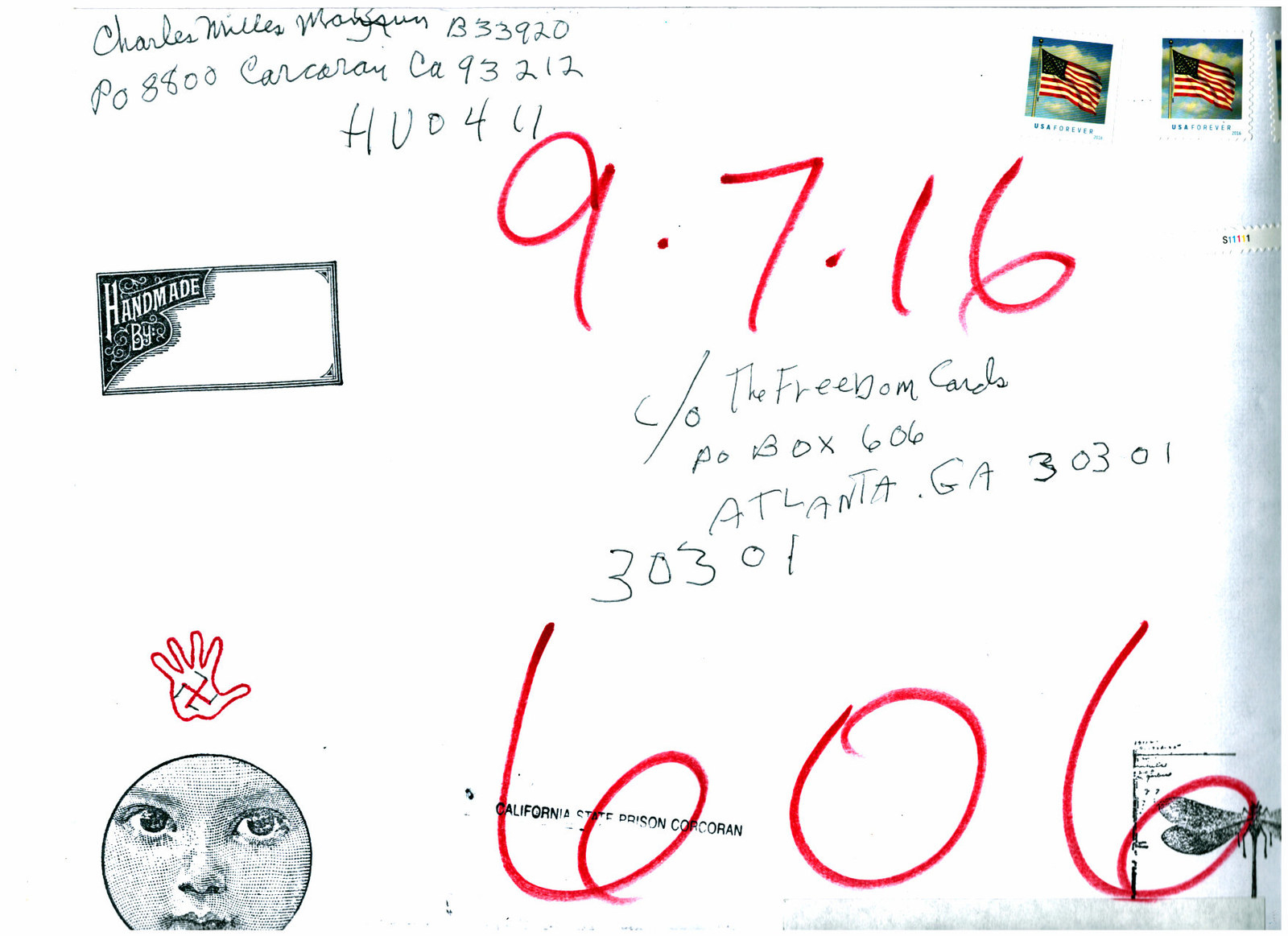 Charles Manson's Freedom Card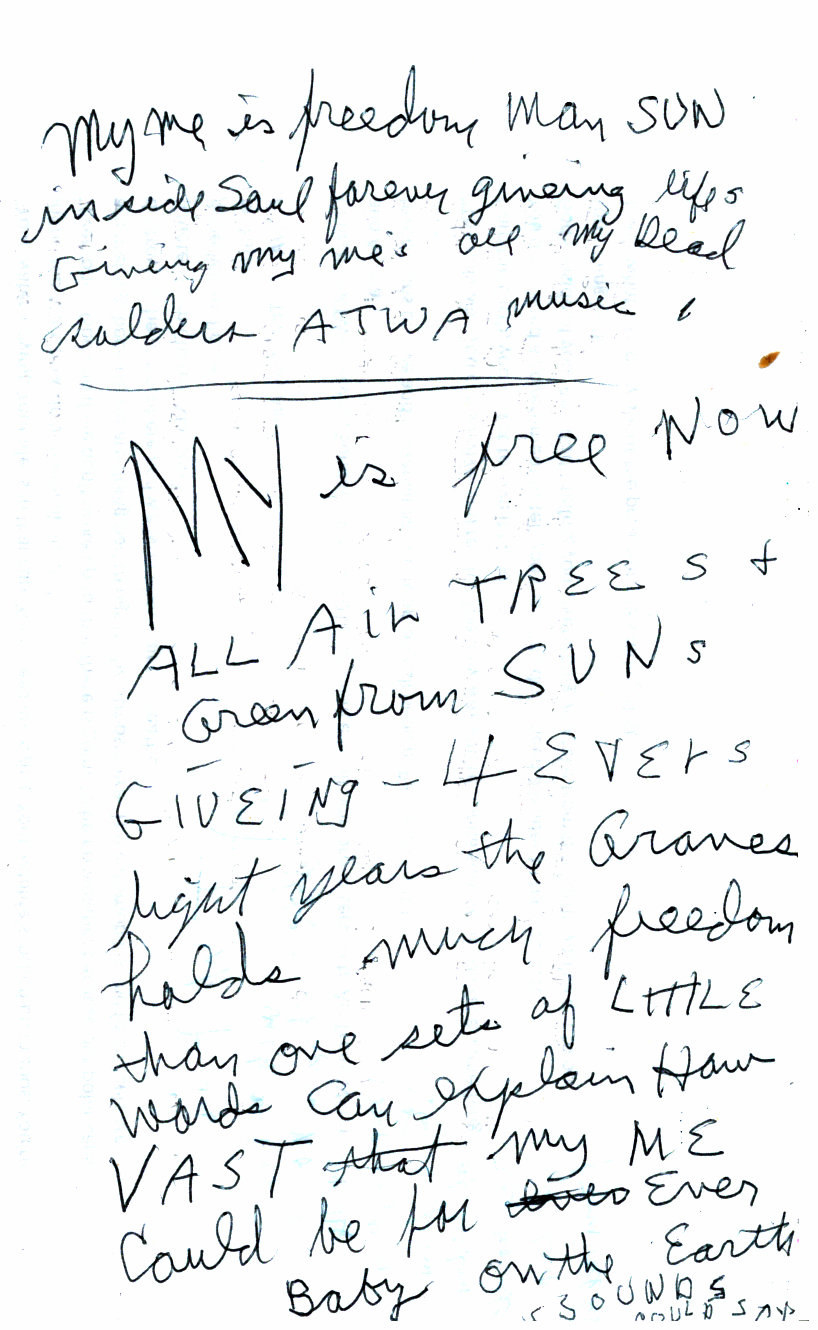 Page 2 of Charles Manson's letter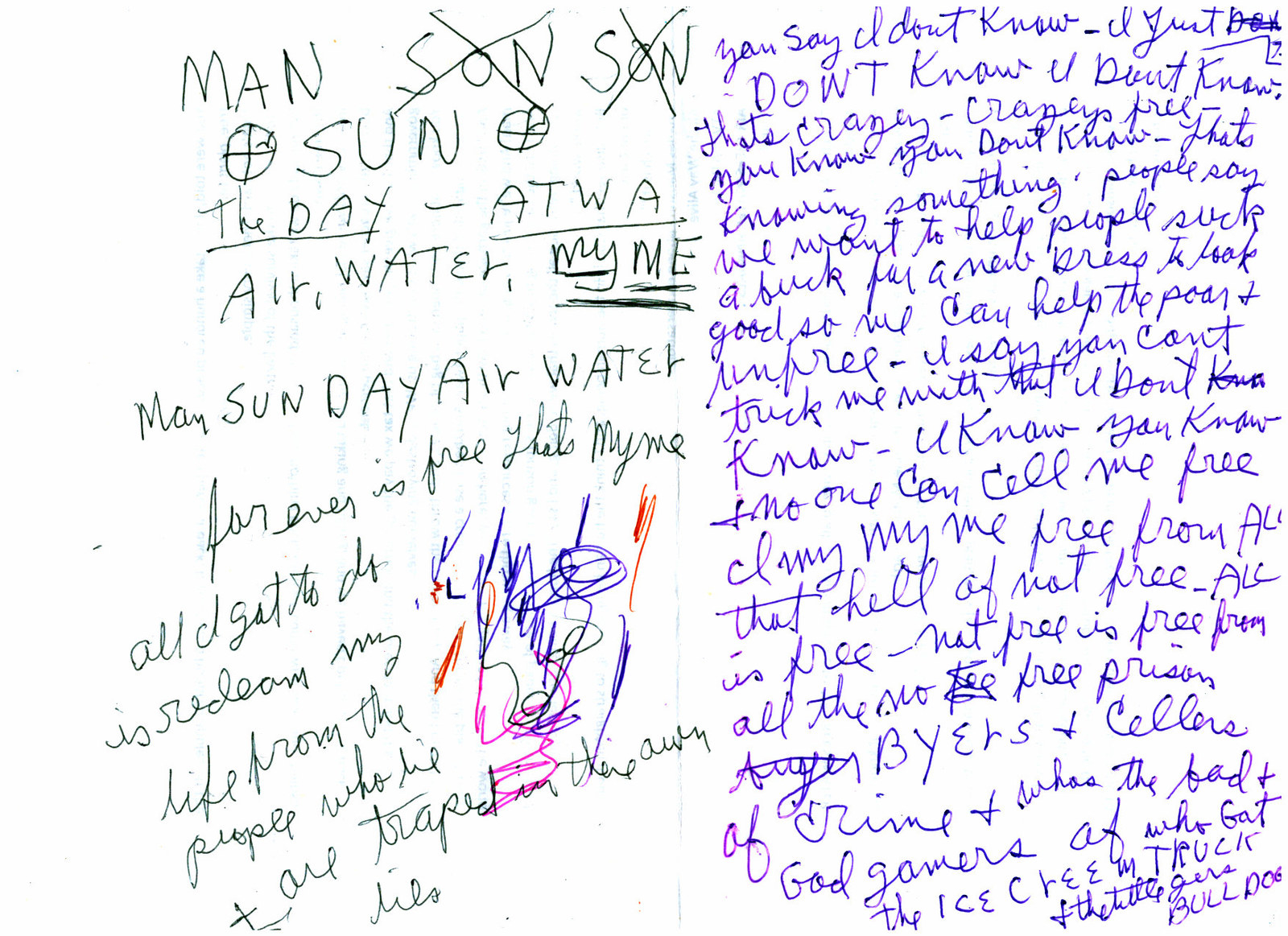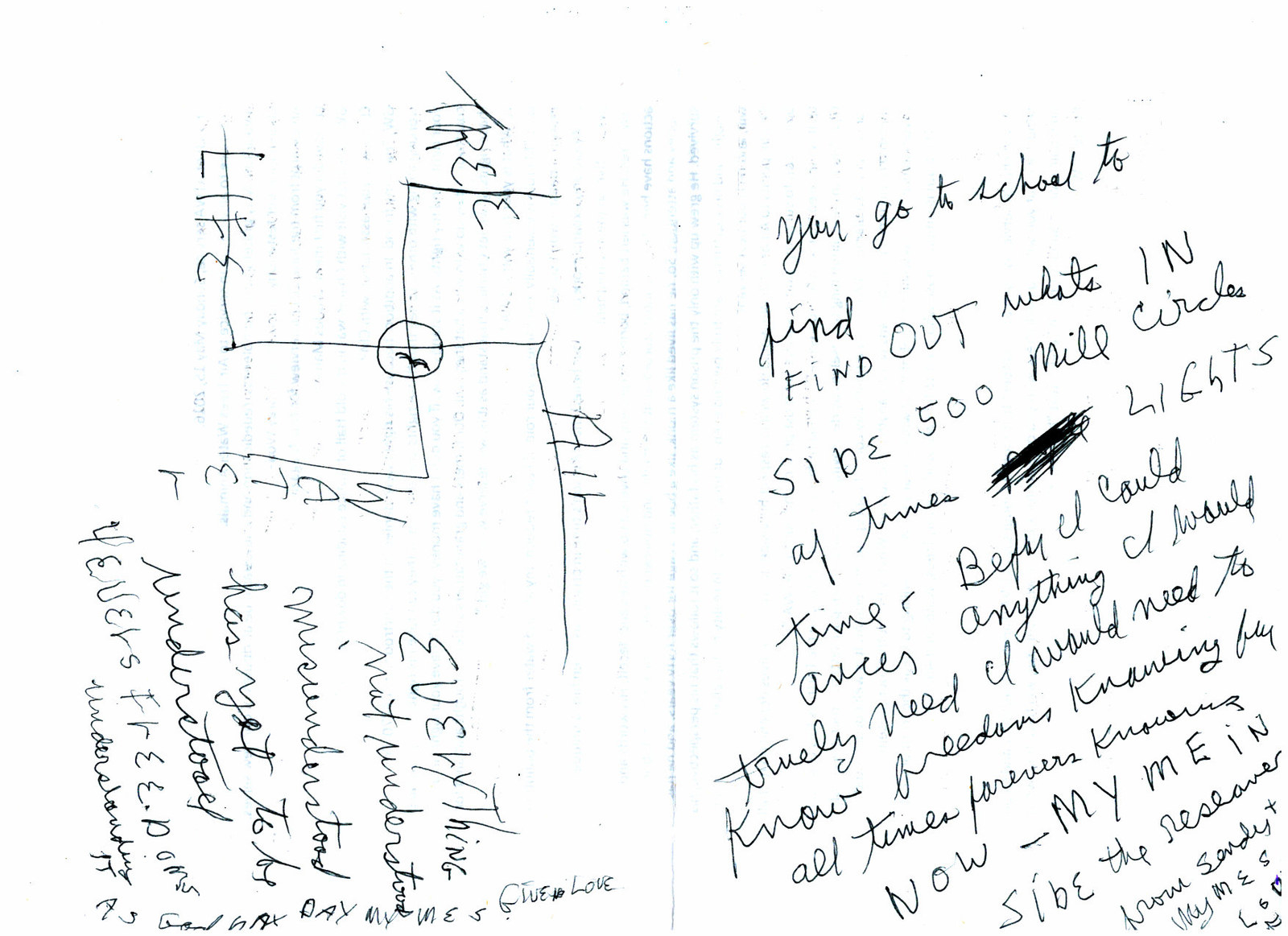 This post was created by a member of BuzzFeed Community, where anyone can post awesome lists and creations.
Learn more
or
post your buzz!