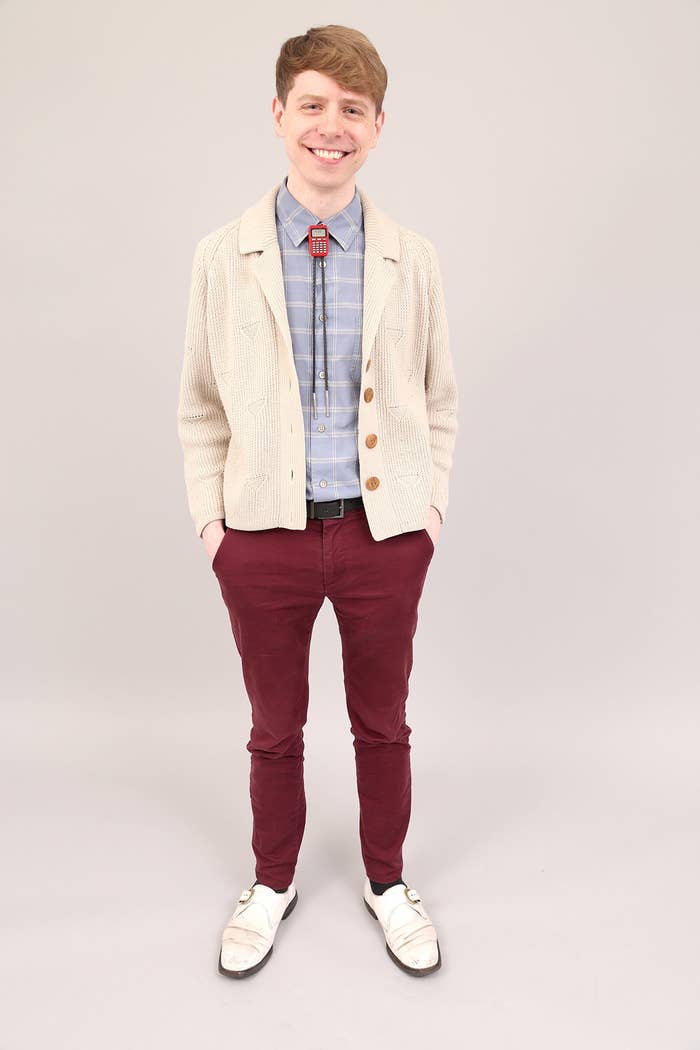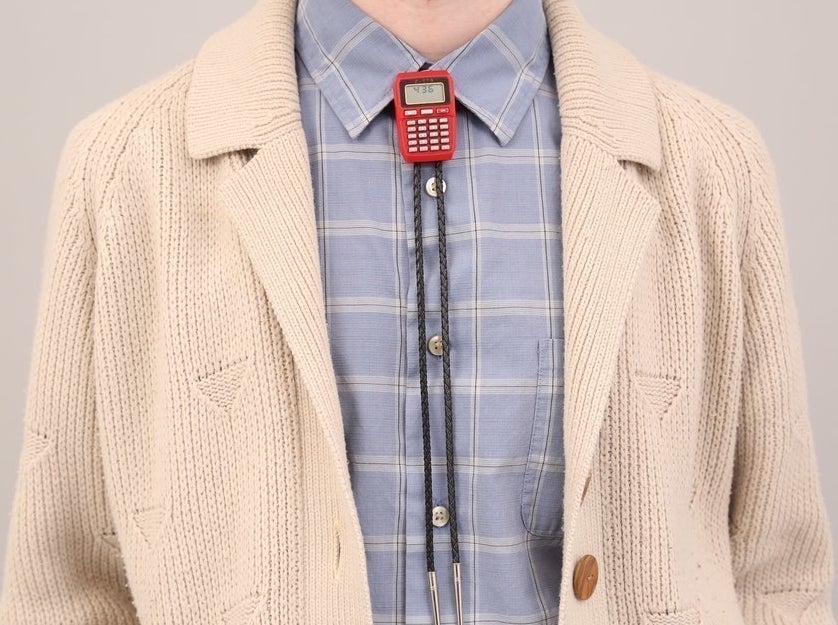 "I didn't really think about how I looked until college when I adopted several loud accessories to compensate for my quiet personality: a shoulder-padded cardigan, taupe old-person shoes, a red jacket with pincushion toggles. My style has slowly mellowed as I've grown more comfortable with myself, but I still like my calculator watch bolo tie."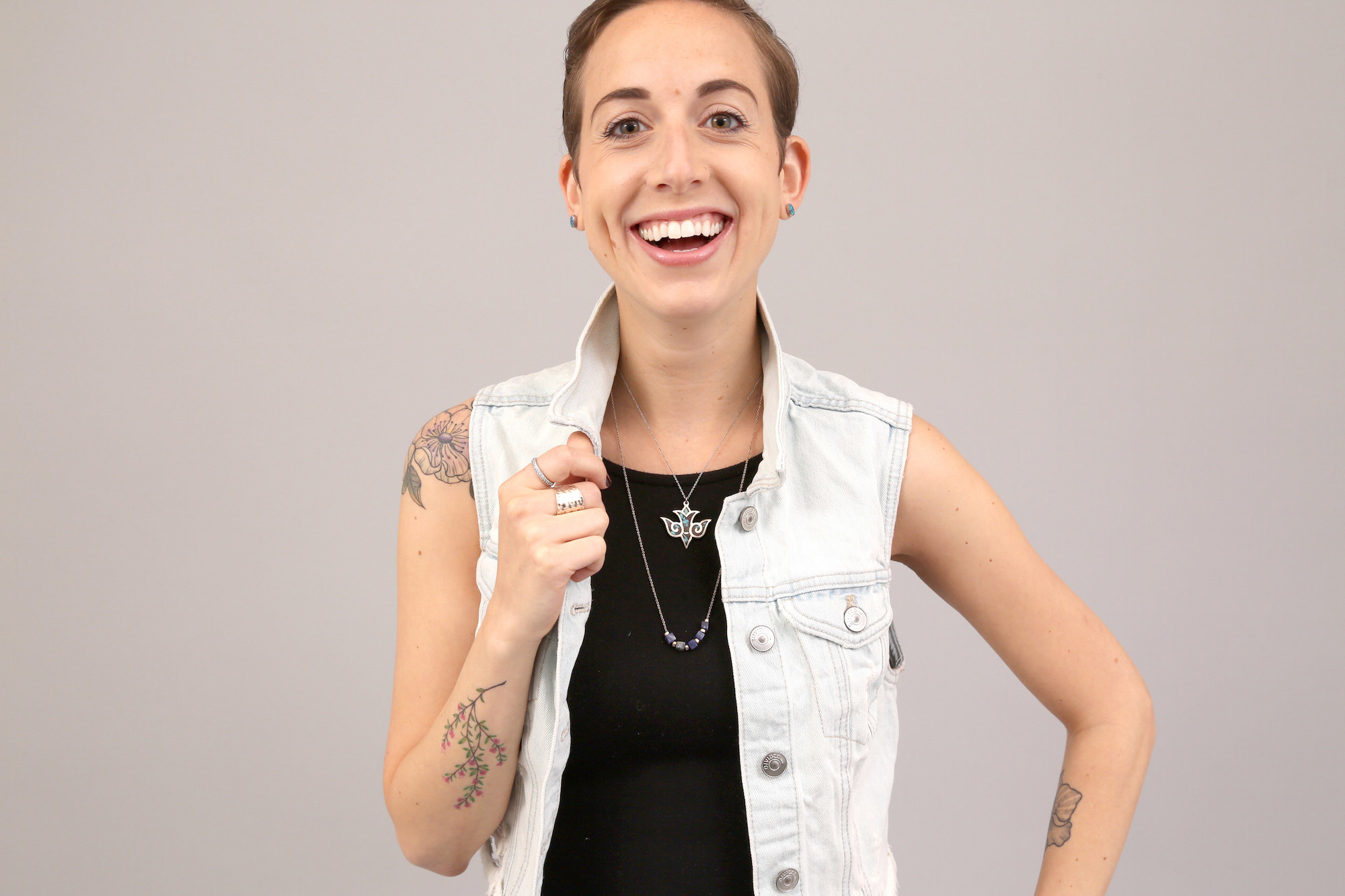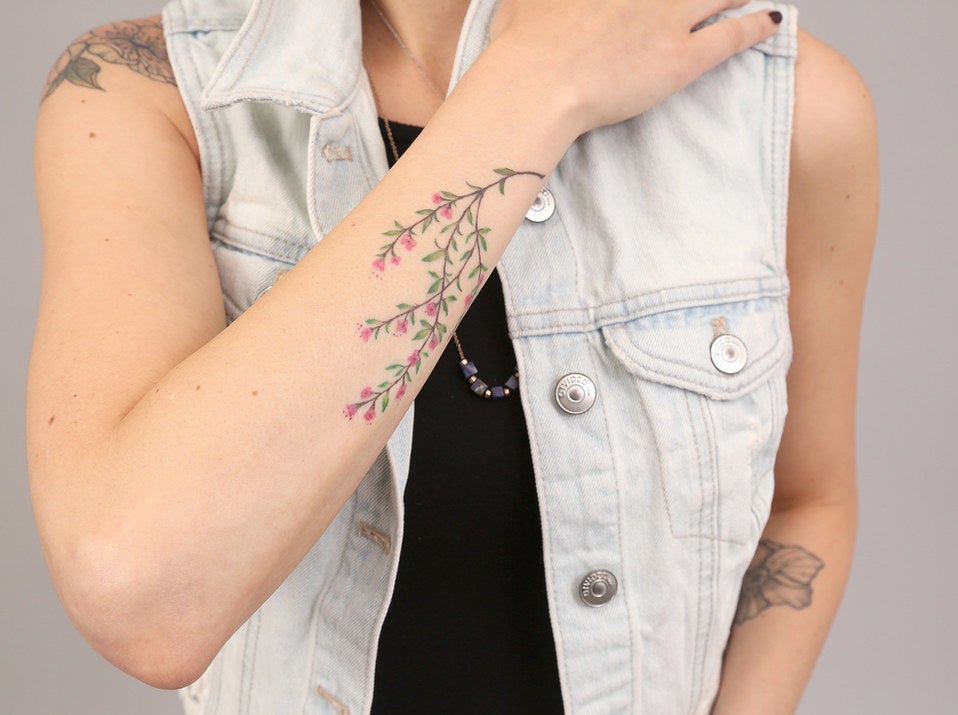 "I only recently jumped headfirst into my style; this time last year, I had long hair and no arm tattoos. I think I was too worried about society's judgment when I was younger. Now that that's dissipated, I let my freak flag fly."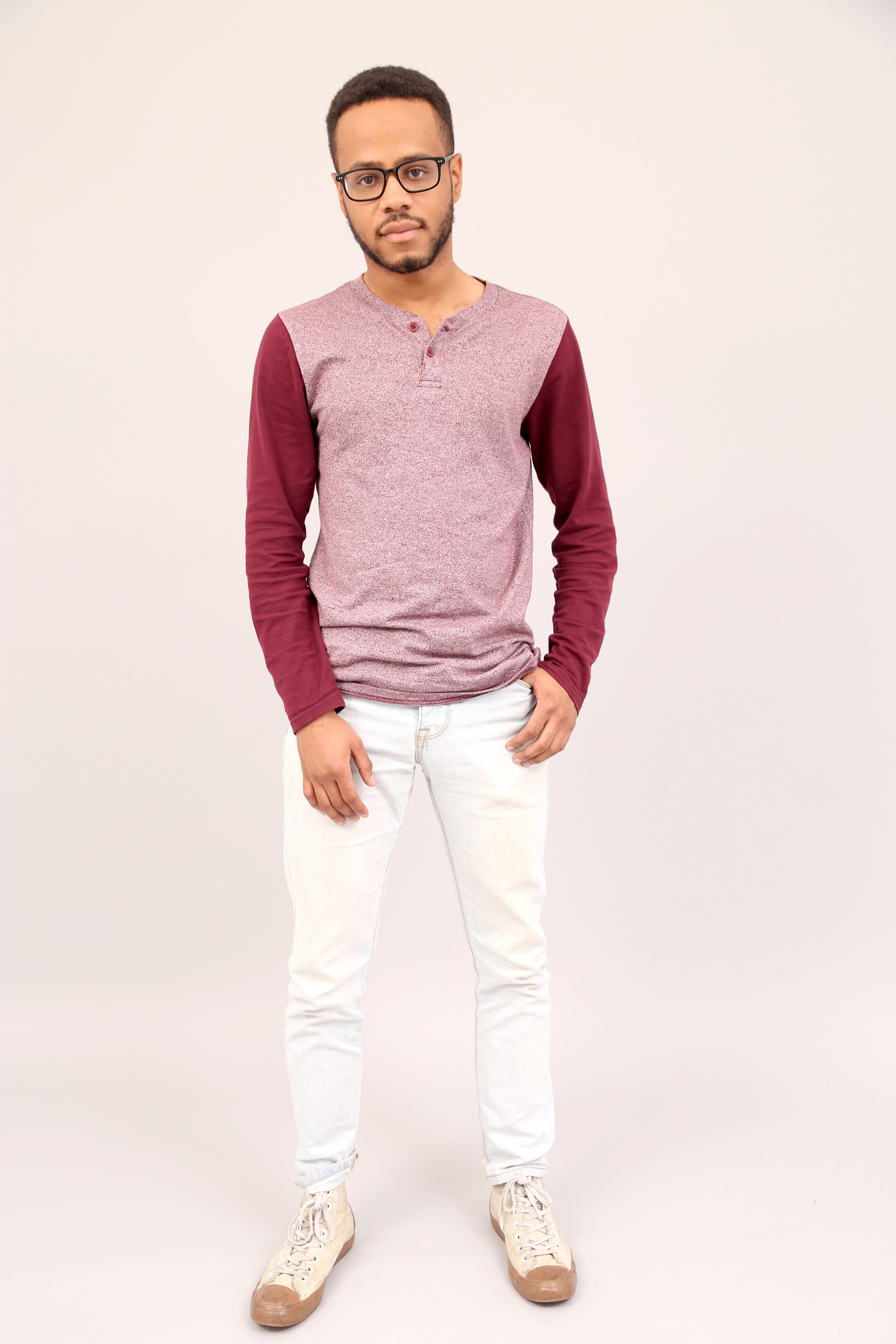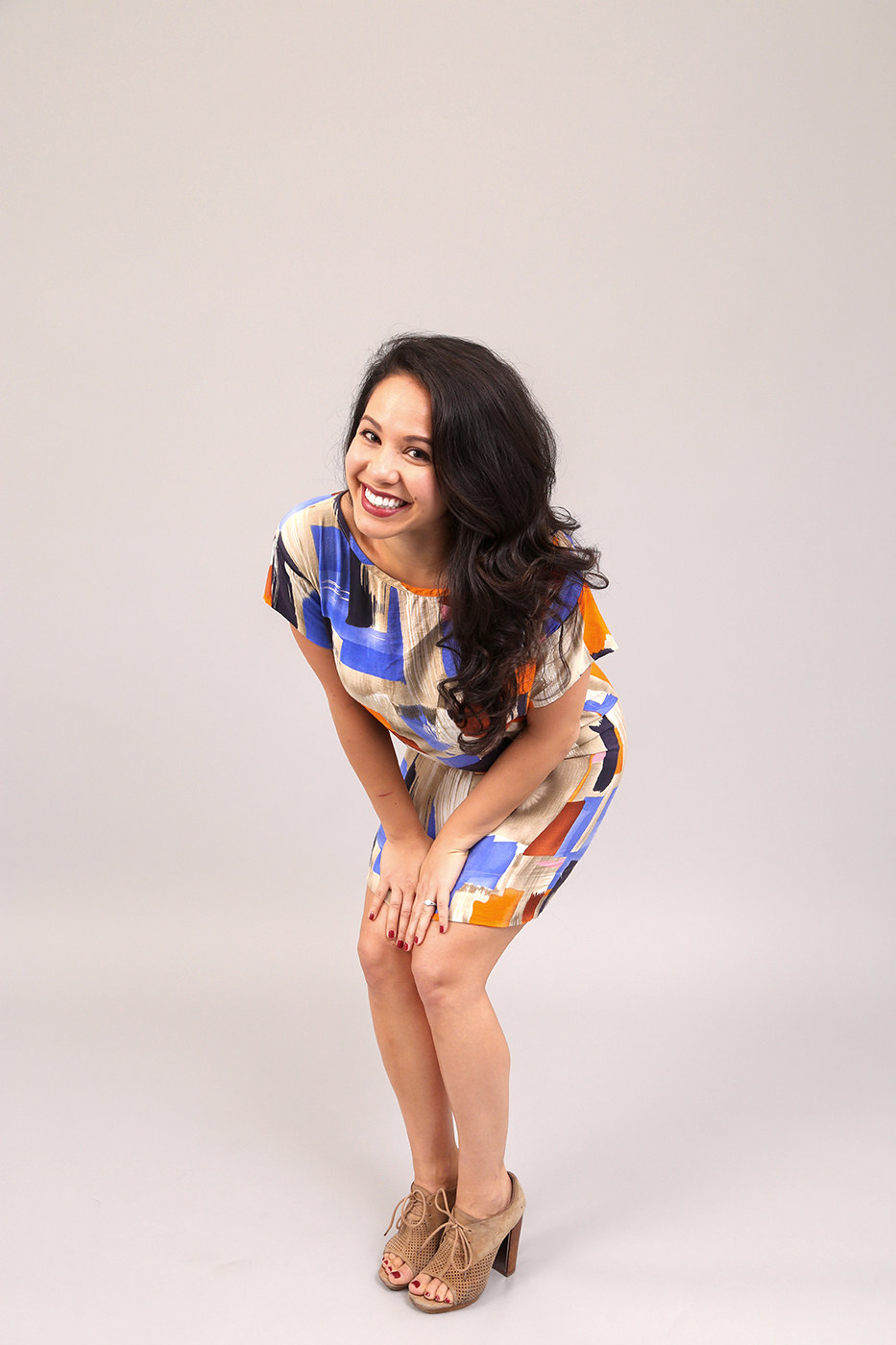 "My mother has always been my style inspiration. I would describe her style as fun, colorful, and feminine. As a little girl, I remember her closets full of every possible colored heel and countless patterned dresses. I didn't think it was my thing until about 16 when I realized my feet fit into all of her heels, and dresses looked great with them.
"I still remember my first week in New York showing up on the subway in a bright pink dress in a sea of black. I have since adopted black into my wardrobe, but my closet remains 98% colorful dresses, and there's a shoe for every one of them."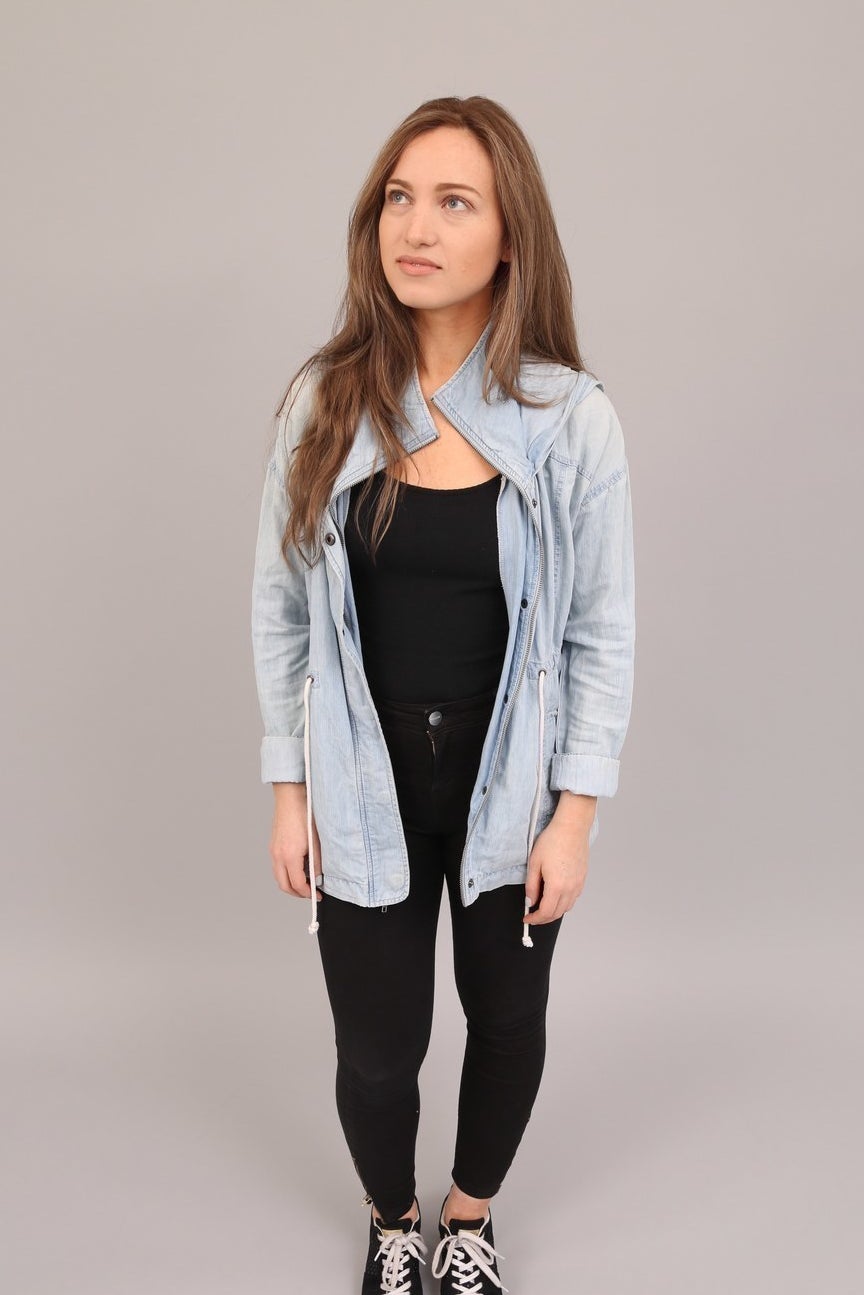 "My main 'thing' has always been to be super comfortable, but not to the point of looking like I woke up and wrapped myself in a trash bag. I usually dress in neutral colors, and being as much a fan of mornings as I am of moldy coffee, the fact that pretty much all my pants match with all my shirts facilitates my everyday lazy dressing. Oh, and I wear hats 'cause brushing my hair is not a priority of mine, and they look cool.
"Before living in NYC, I wore fairly cushy wedges to work...but the most strenuous physical activity my feet partook in was pushing the accelerator. Now in NYC, where I do tons of walking, my footwear has evolved to platformy tennis shoes, which has made my style progress to an even more laid-back look. I like tight pants with loose sweaters paired with my platformy shoes, and I'd say it's most definitely very, very 'grandma chic.'"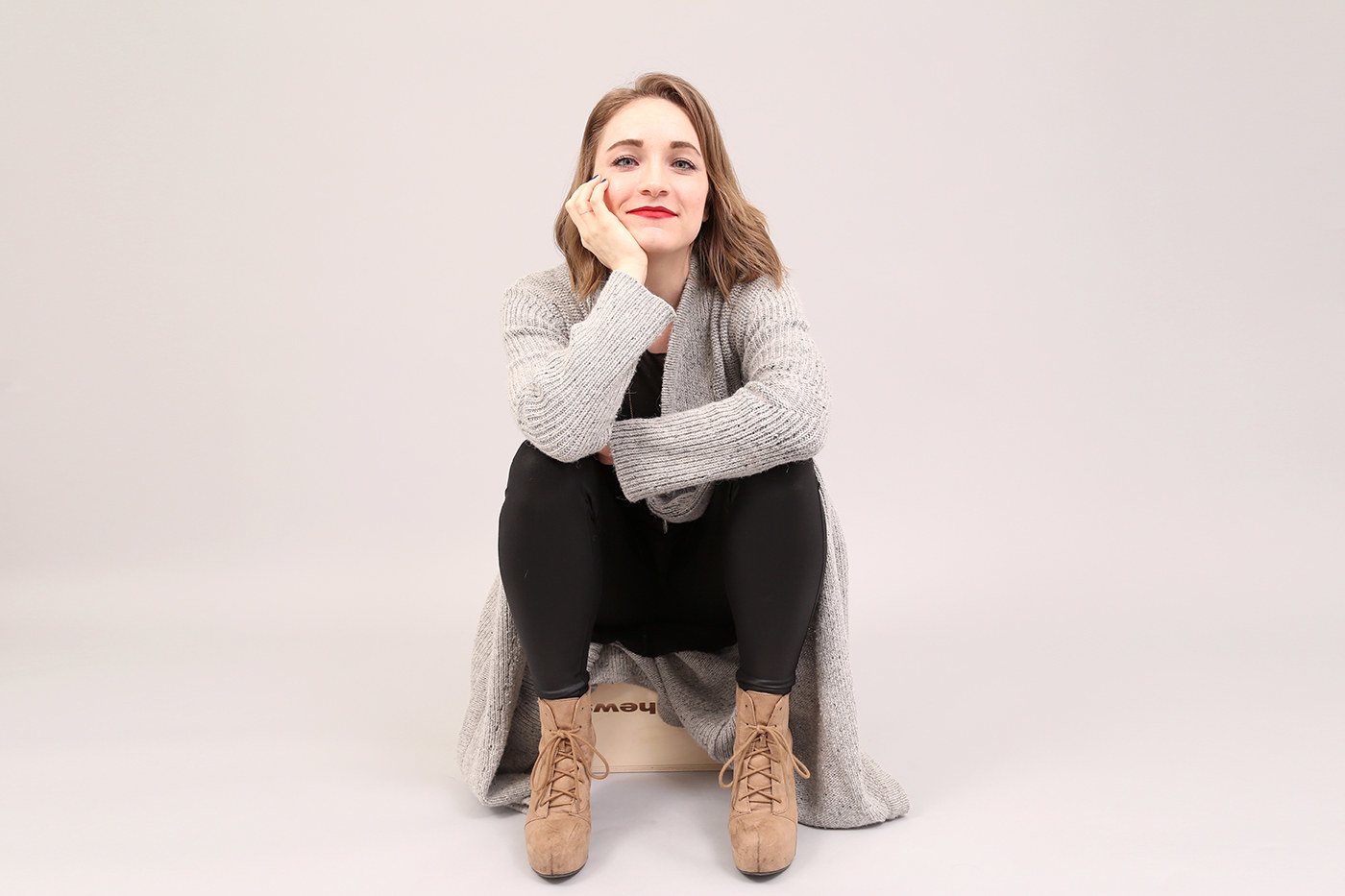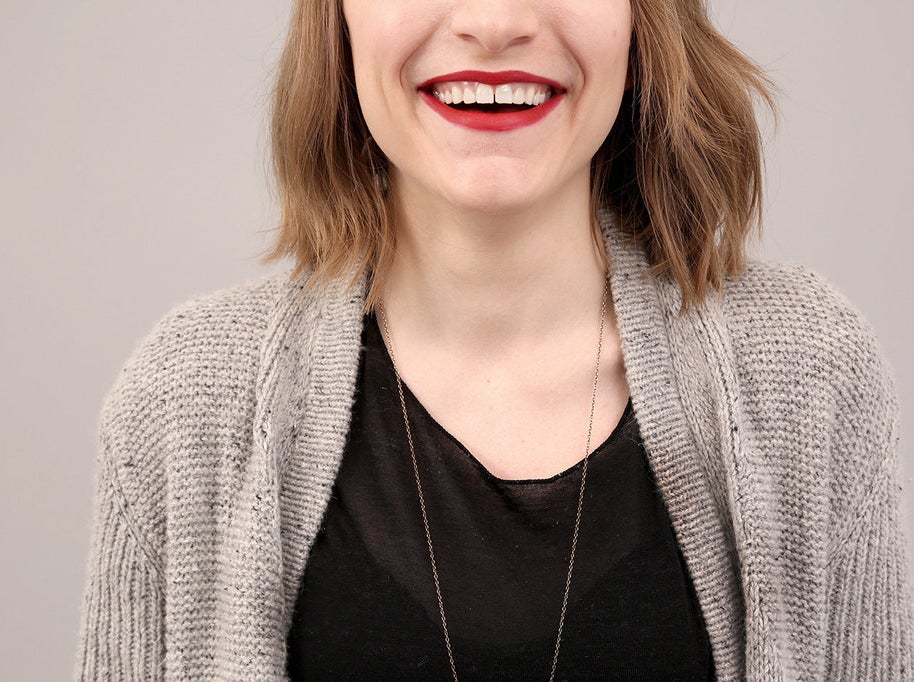 "I've struggled a lot with my style in the past, leaning too much on what's trendy and not focusing instead on what I feel comfortable in. I've found it's led to me donating clothes every season and looking back on outfits with a cringe. So, while I currently work on downsizing my closet, I stick mostly to jeans and simple tops (especially if stripes are involved). And I'm very slowly learning to buy clothes that act more as steady staples — a lot of 'classic' items I can then pair with one statement piece and a bold lip."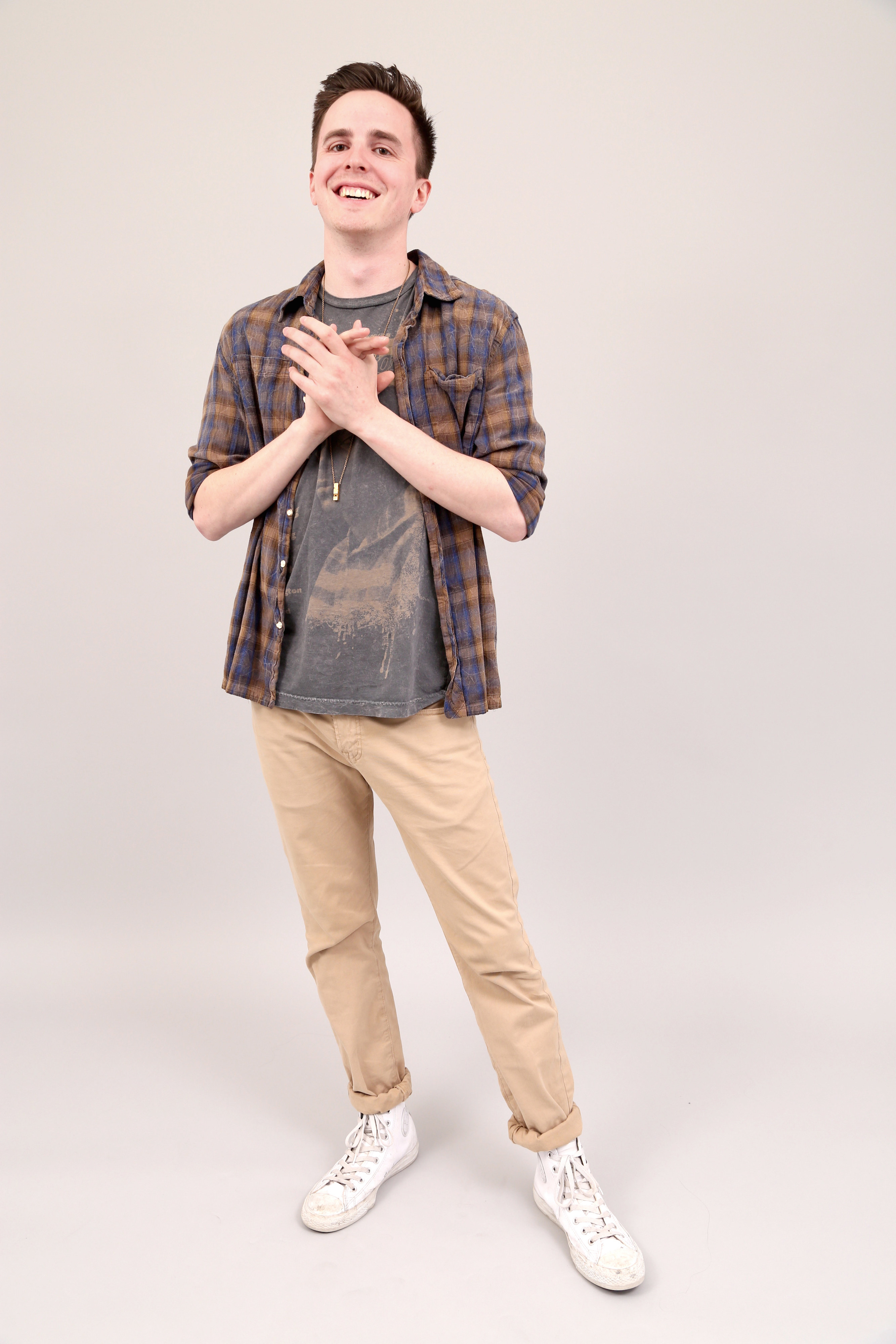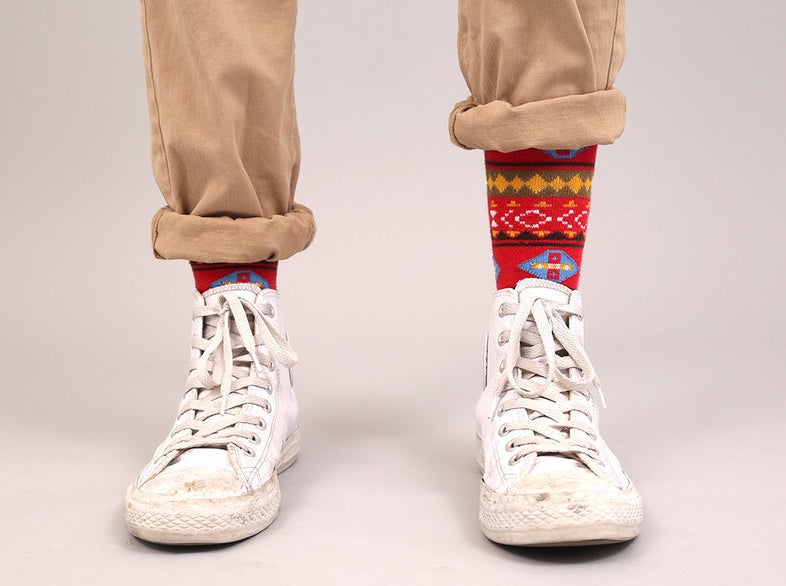 "My style has evolved quite a bit over the years — I've worn baggy sweatpants, pink polo shirts, and everything in between.
"Looking back on it, the two biggest influences for my personal style have been music and skateboarding. Style is a huge part of how people express themselves in both of these subcultures; that's definitely rubbed off on me, and my style has evolved with my taste in music and the ever-changing role of the skate scene in both my life and popular culture.
"Living in New York City has helped me refine how that comes through in what I wear. It's a very fashion-conscious city, and the spectrum of looks you see on the street every day has helped me cultivate a keen eye for fit and the subtleties that define someone's style — where their pants fall, how they roll their sleeves, how and if they use patterns and pops of color (mostly socks and hats for me).
"The coalescence of those things has helped me define the way I see my style today: thoughtful, eclectic, and mostly clean and understated (with a little room for the crazy whims we all have from time to time)."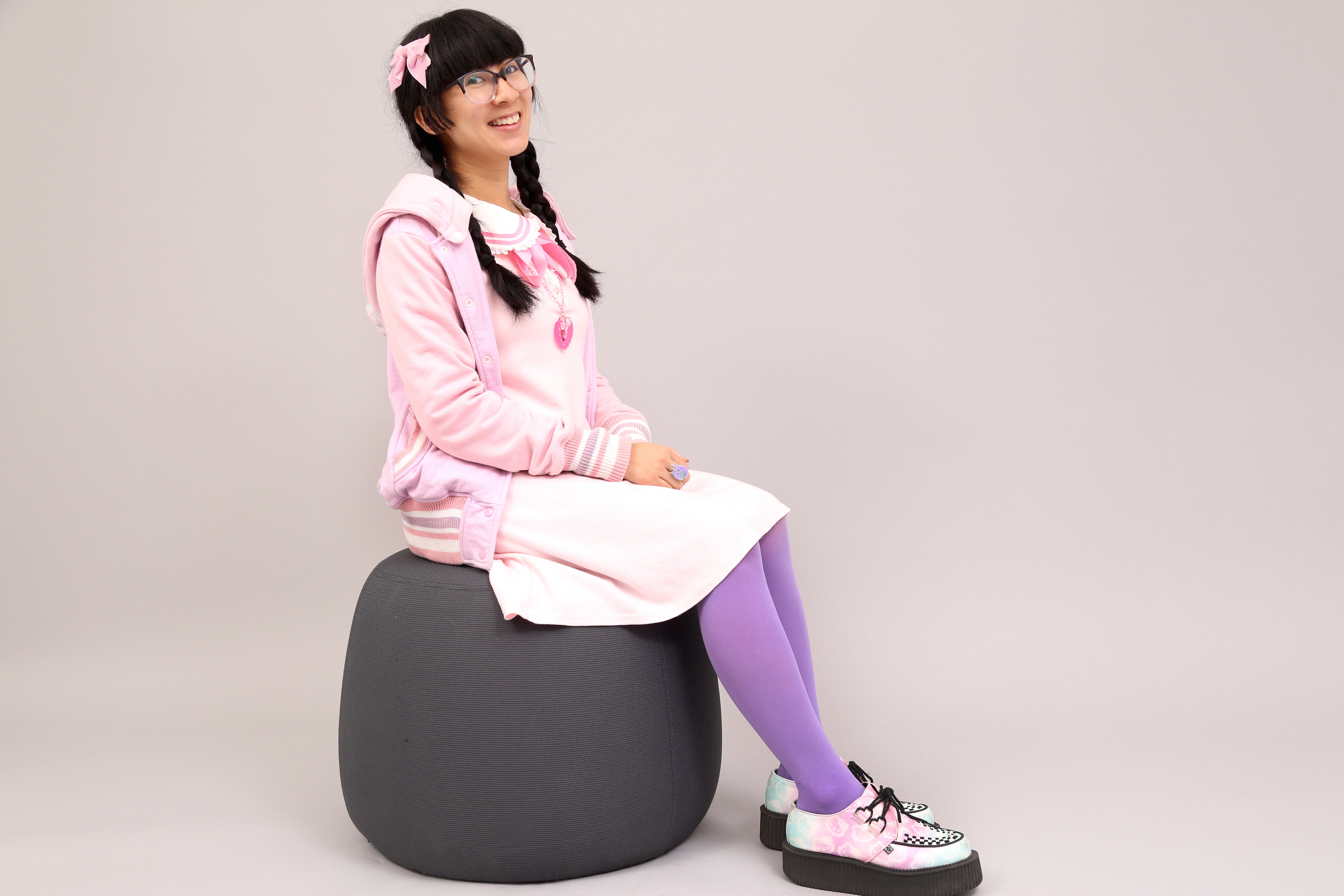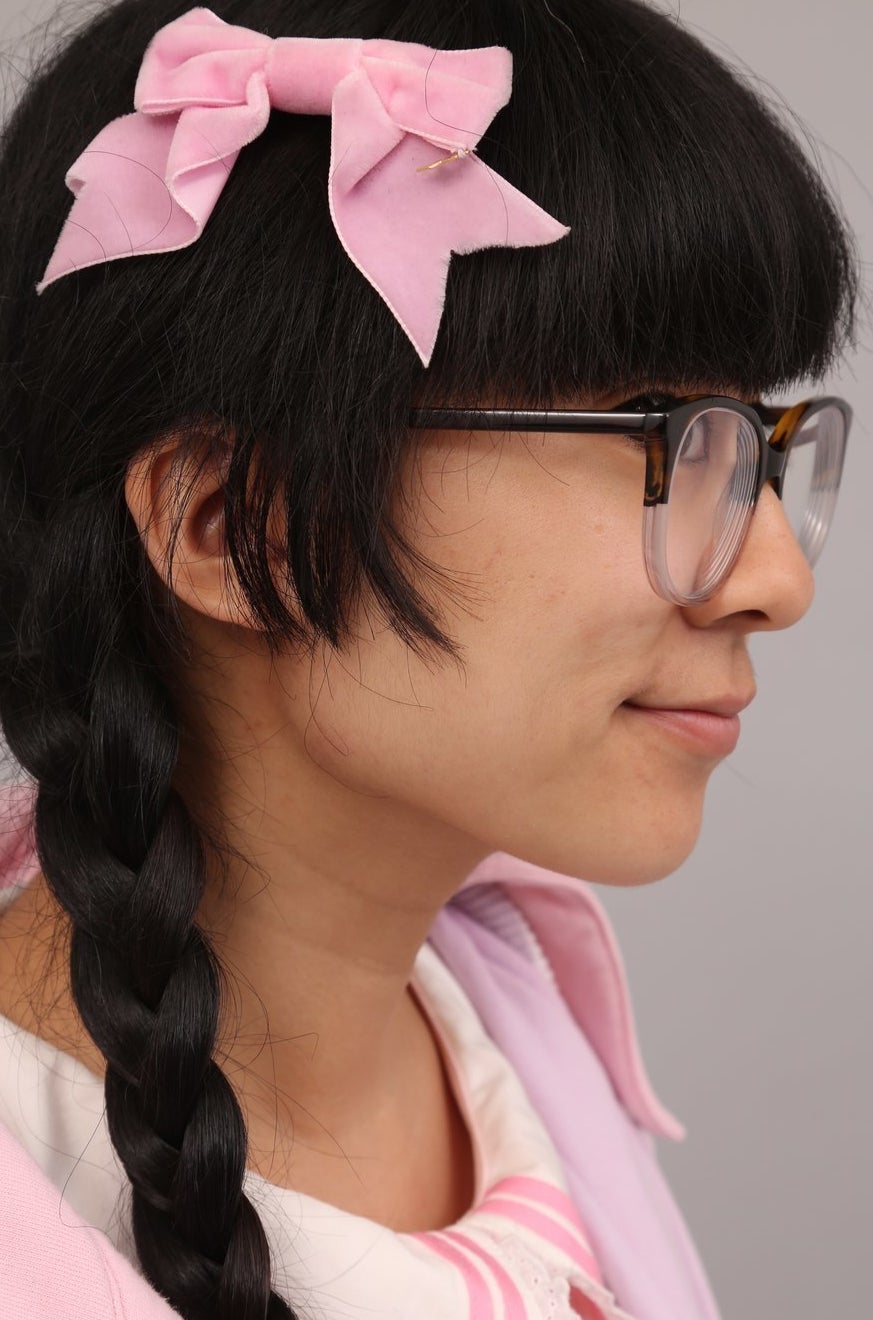 "A little over 10 years ago, I learned about Japanese street fashion on the internet. It changed my life! At the time, I was in high school and living in Iowa. Anyone who dressed outside of the norm was judged and stared at hardcore. That just enabled me to dress even more over the top!
"My over-the-top, colorful style gives me confidence. Who cares if what you wear is different than the norm?"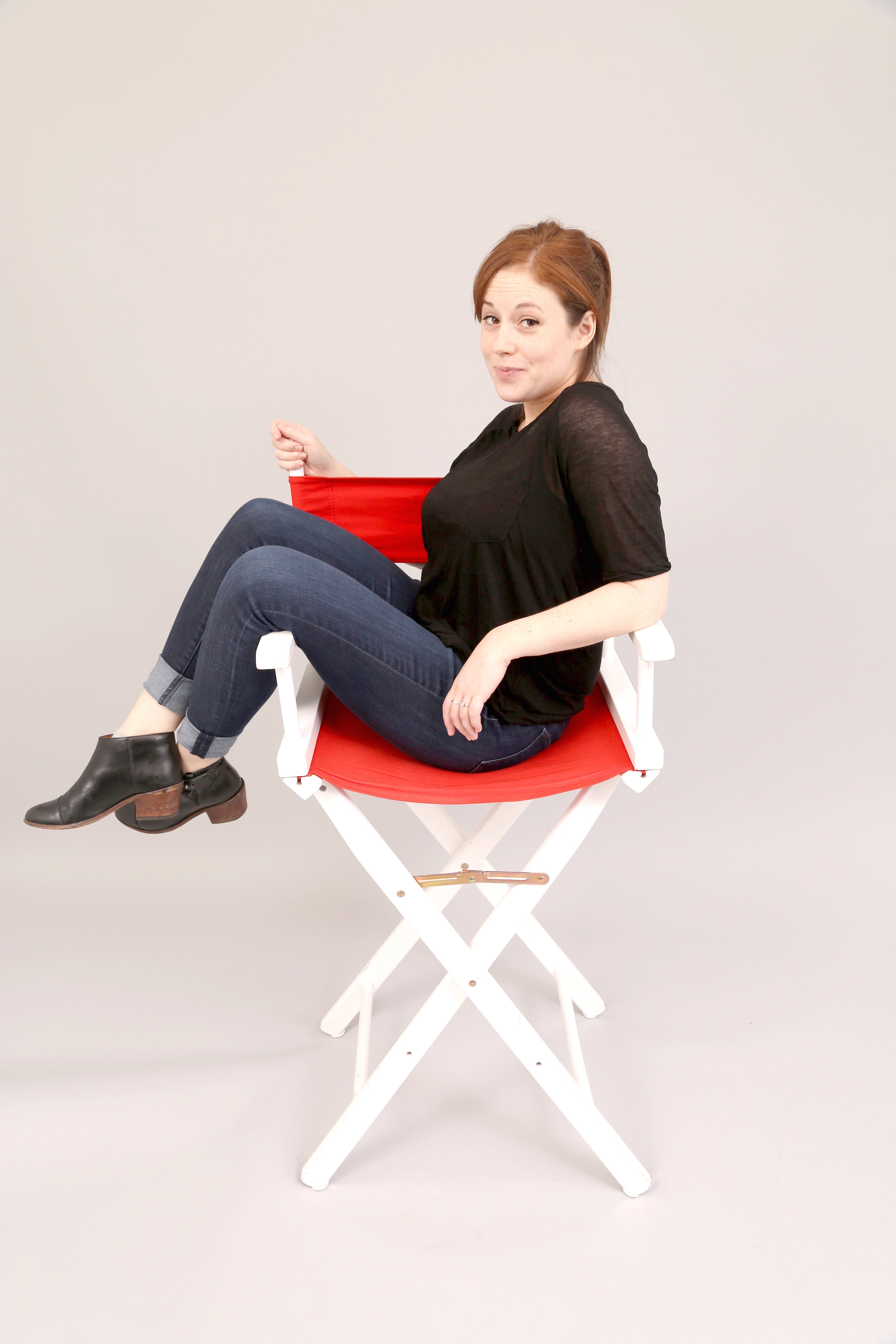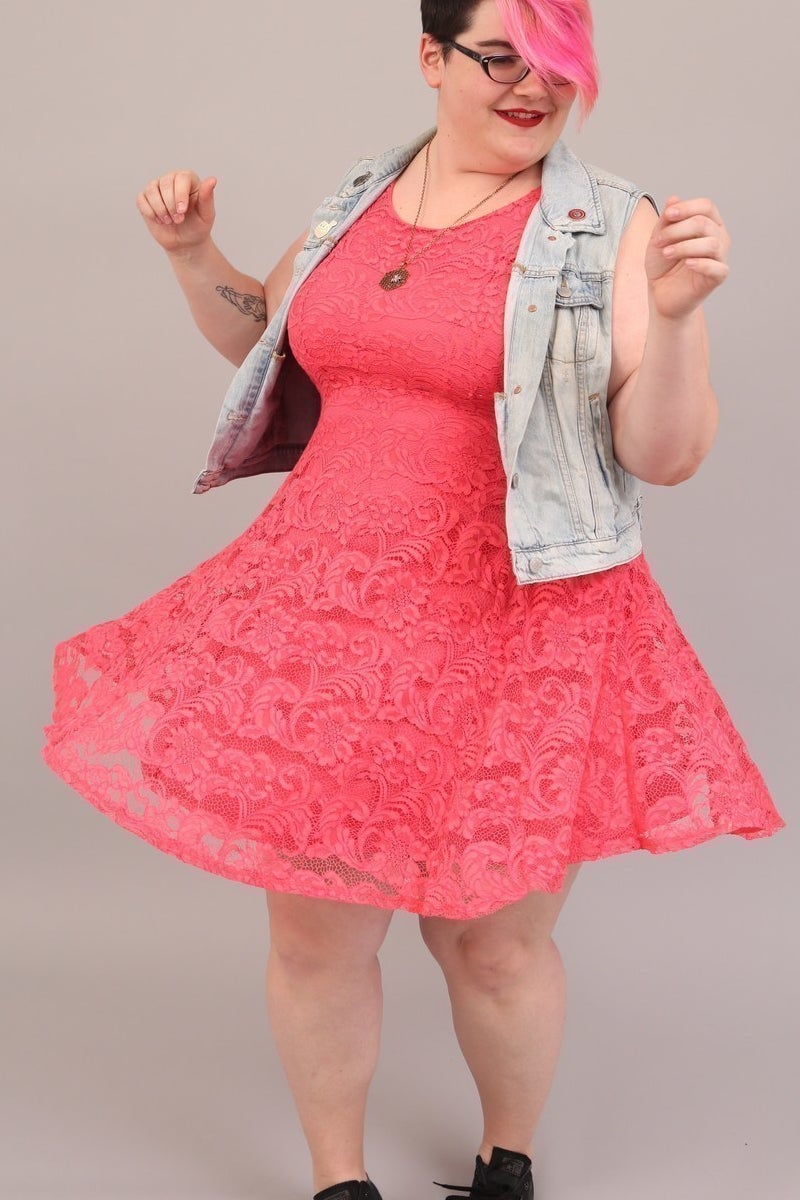 "Developing my personal style took a long time because I was a tomboy in my youth, and as I've gotten older, I've embraced bright colors and being more femme. I like to balance practical style with that femininity; this leads to a lot of bright makeup, crop tops, skirts, and colorful sneakers (gotta have that comfortable shoe). I like patterns and lean heavily on the color black, as teenage me would have."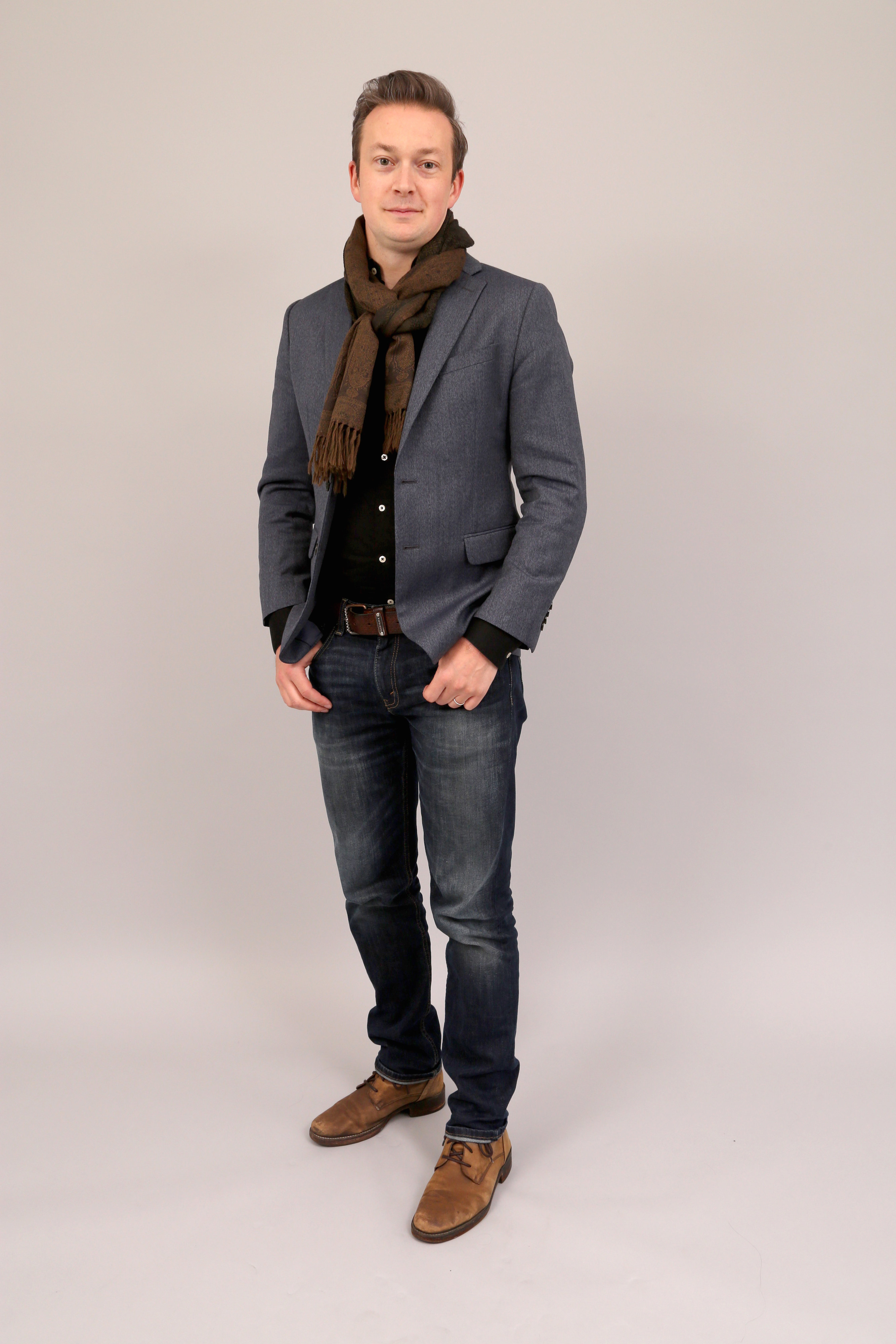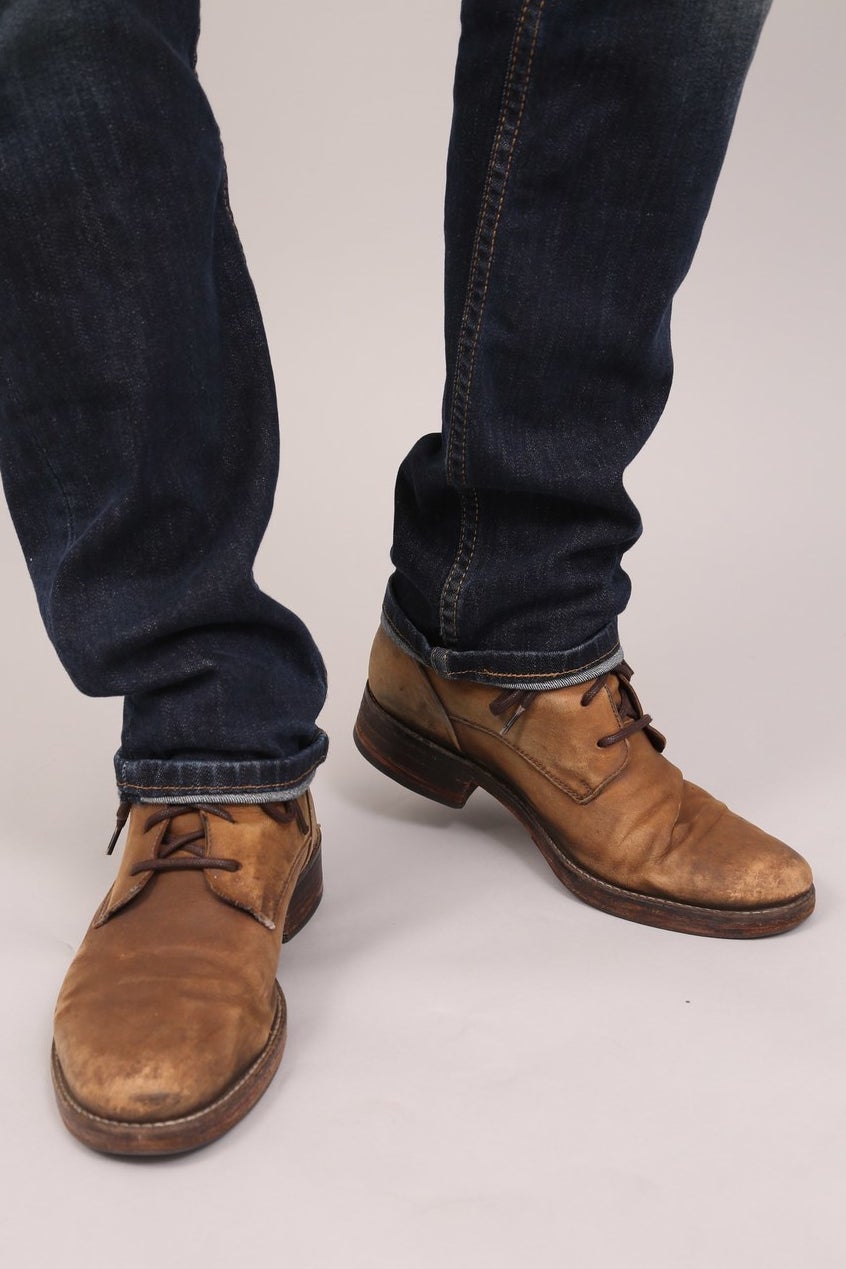 "I've been a hip-hop head since I was 12. I wore gigantic baggy jeans, a backpack, caps, and sneakers for a very long time. It was part of what I considered back then my personal style — it was cool, people liked it, and it defined me.
"Growing up and gaining maturity allowed me to realize I didn't need the whole package to be true to my hip-hop. Now I'm an adult, still a hip-hop head at heart, but I'm wearing what my personal style is now: urban busy. :)"
Photographs by Aubree Lennon / © BuzzFeed