EXPECTATION: You love me! You really love me.
REALITY: Nope. Kitty doesn't want your cuddles.

EXPECTATION: I'm gonna feed you all-organic tuna!
REALITY: Just try to keep your cat off your table. Cover that food.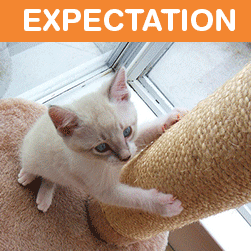 EXPECTATION: The cat is going to use this really expensive scratching post I bought.
REALITY: NOOOOO, MY COUCH AND ALL MY FURNITURE!!!

EXPECTATION: Fluffy's gonna looooove this fancy cat bed I bought for her.
REALITY: Oh. So you want to sleep in this box instead? Fine.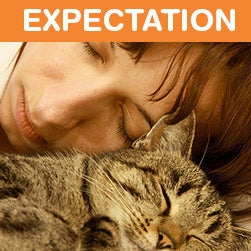 EXPECTATION: Awww, can't wait to cuddle with my cat tonight.
REALITY: It's 3 a.m. Stop cat. Stahp.

EXPECTATION: I got so many fun-looking cat toys for Mr. Mittens! He's gonna have a ball!
REALITY: NOOOOOOOOOOOO!
EXPECTATION: All righty. Let's make my cat a STAR! Your Instagram is gonna have so many followers!
REALITY: Why aren't you doing anything for the camera? Please do something funny. PLEASE?!

EXPECTATION: It's time to take soooo many cute photos of you!
REALITY: All the photos are too blurry to post. :(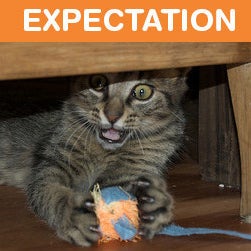 EXPECTATION: No more mice in my house! The cat's gonna catch them all.
REALITY: CAT! YOU HAD ONE JOB!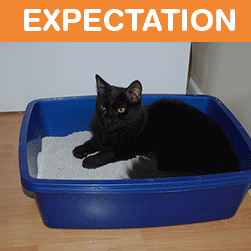 EXPECTATION: It's not gonna be so bad...
REALITY: Hahahaha, who am I kidding?
This reality doesn't have to be!