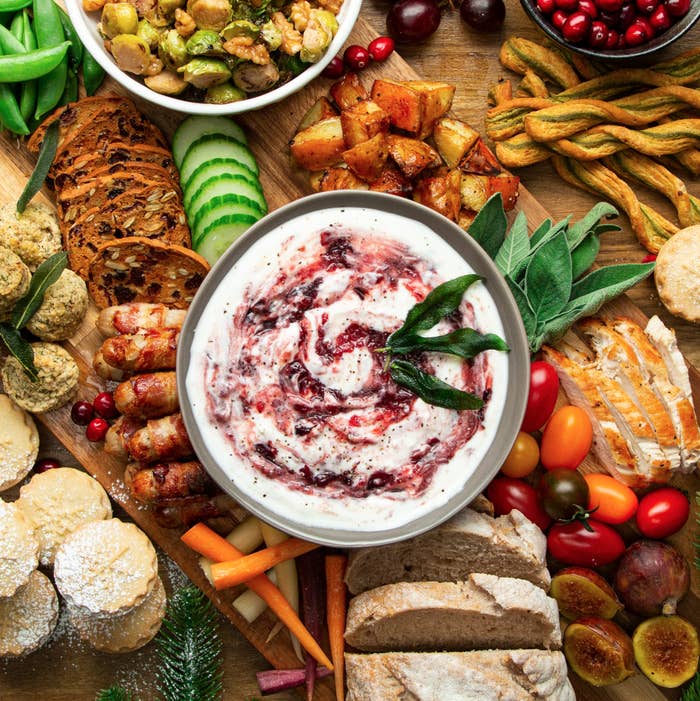 Ingredients
200g feta cheese
250g Arla Skyr Natural Pouring Yogurt
6 teaspoons cranberry sauce
2 tablespoons olive oil
4–6 sage leaves
Black pepper
Preparations
1. Put the feta and the Arla Skyr Natural Pouring Yogurt together in a bowl, and using an electric whisk whip together until well combined. Stir in a good pinch of black pepper.
2. Put the olive oil in a small frying pan. Once hot, place the sage leaves into the oil and fry for approximately 30 seconds until crispy. Set the sage leaves aside.
3. Heat the cranberry sauce gently either in a small pan or a microwave for 15 seconds to soften.
4. To serve, put the yogurt dip into a bowl, fold through the cranberry sauce, and garnish with crispy sage leaves.
5. Use your Christmas dinner leftovers — roast potatoes, sprouts, crackers from the cheese board — for dipping, or use it as a spread in your Christmas sandwich.