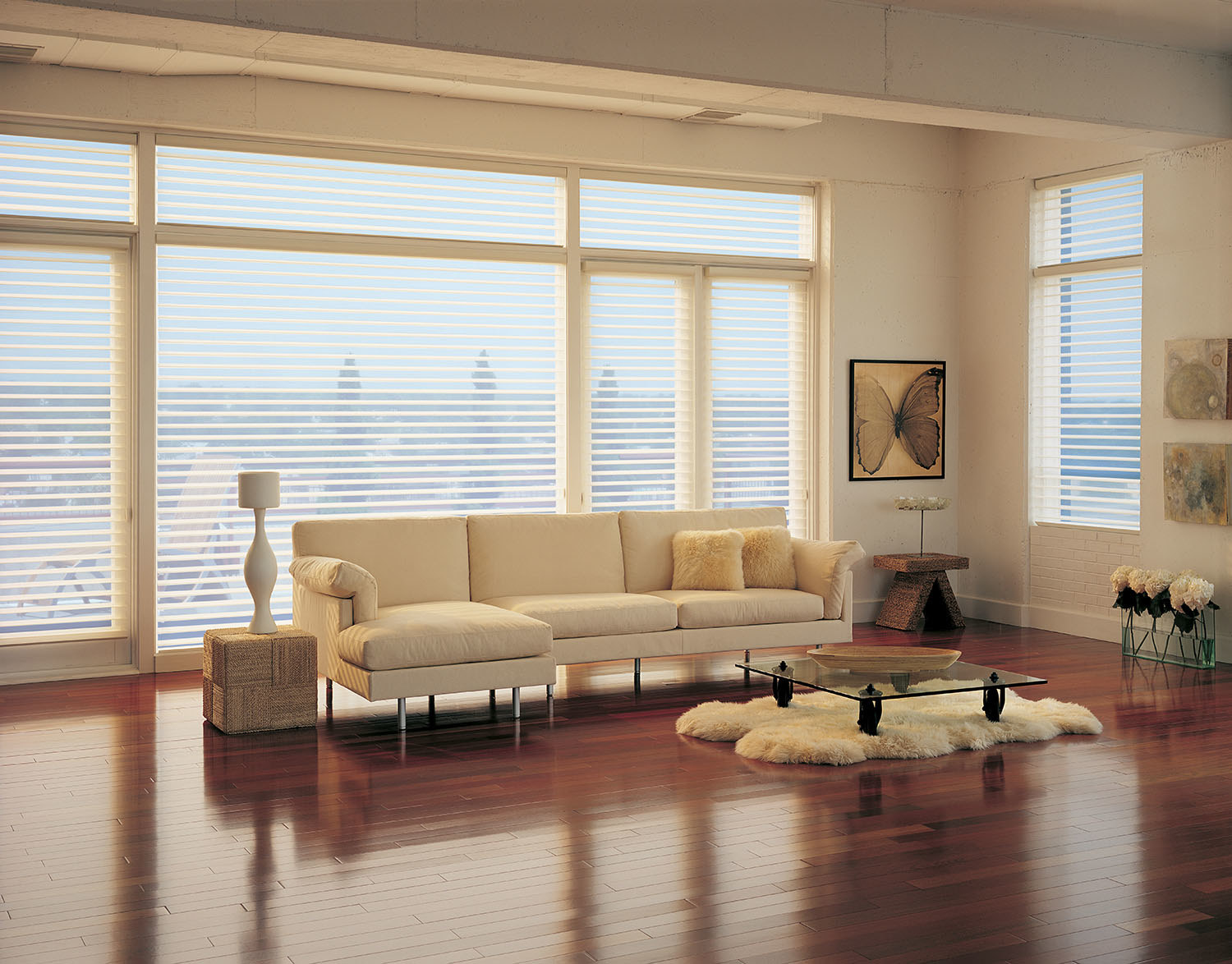 1. Coordinate elements.
Keep things fashionable by mixing prints and materials in pillows and upholstery. For a cohesive look that feels fresh and current by tying everything together with a simple colour palette.
2. Love your lighting.
Filling your home with gorgeous functional items can only go so far if you don't have the right lighting to flatter and display them. Silhouette shadings from Hunter Douglas let you transform harsh exterior light by diffusing it, spreading it evenly throughout your space so you can maximize daylight hours and reduce your need for artificial light.
3. Edit ruthlessly.
Allow your style to shine by eliminating clutter, especially in high-traffic zones like the kitchen that tend to get messy quickly. Only keep things that bring you joy and comfort or are necessary essentials — keep everything else stored and tucked away out of site in attractive storage like woven baskets or crisp ottomans.
4. Make a statement.
Use larger eye-catching accessories to create an impact and focal point, instead of a bunch of smaller items that can end up adding clutter. Think a stately vintage mirror, a gallery wall or an oversized couch.
5. Get smart.
Today's homes benefit from sleek design featuring top technology. Imagine being able to schedule your shades to open and close with your local sunset and sunrise, or a fridge that snaps a pic of what's inside every time it closes. Incorporate these surprisingly affordable features into your home and hook them up to your smart devices for maximum luxury and convenience.
This post was created by a member of BuzzFeed Community, where anyone can post awesome lists and creations.
Learn more
or
post your buzz!