1.

2.

3.

4.

5.

6.

7.

8.

9.

10.
Who's Your Disney Best Friend?
You got:

Flounder from "The Little Mermaid"
You're somewhat of a risk-taker, willing to break rules for the sake of feeling free and having a good time. Flounder is there to balance you out, and he's also a loyal friend you can depend on.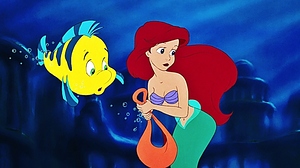 You got:

Abu from "Aladdin"
Really, you just need a partner in crime, and Abu is down to whatever monkey business you're getting into. He may not be the best influence, but he's your ride-or-die, and that's good enough.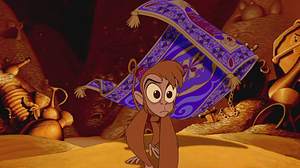 You got:

Sven from "Frozen"
You're generally a down-to-earth, independent type and Sven is there for you in nearly any situation. He has a bad habit of picking at your food, but overall he's the one you can talk to about everything and nothing.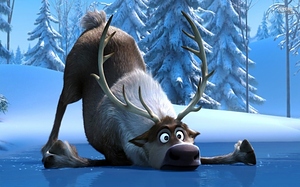 You got:

Meeko from "Pocahontas"
You eat green, you think green, and you love the outdoors, which makes Meeko a great companion. He'll hike mountains with you, jump into the river bend with you, and join you when eating all the organic foods your heart desires.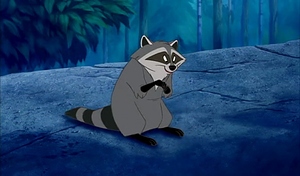 You got:

Pascal from "Tangled"
You've got a dream and you just want to explore the world and live a little. Pascal is there when you're lonely and when you're not, and he'll help you see the light in many situations.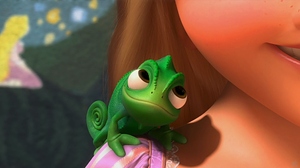 You got:

Timon & Pumbaa from "Lion King"
Even if you have a rocky past, these two will take you in and accept your friendship, no matter the difference in your upbringing. Timon and Pumbaa also serve as much needed comedic relief in times of sadness.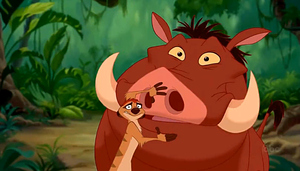 You're a bit of an old soul and value alone time. Sometimes you can't believe kids these days, and you find things irritating just for existing (which is completely fine in your humble opinion). Dug may seem annoying at first, but he's loyal and lovable and will put you in better spirits whenever you need it.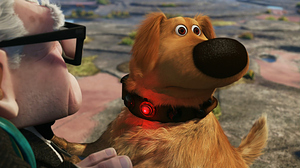 You got:

Mushu from "Mulan"
You're a fighter, and quitting is not in your vocabulary. You'll do whatever it takes to reach your goal and bring honor to your family. Mushu doesn't have the best of luck, but he'll help you study, train, whatever; he'll make a man out of you.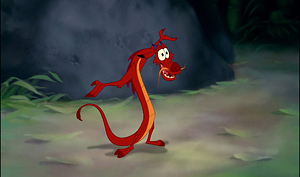 You got:

Stitch from "Lilo & Stitch"
You're a kid at heart and you consider your friends to be family, which makes Stitch a perfect BFF. Even though he's a bit of a troublemaker, he would protect and keep you safe under any circumstances.