GettyImages

GettyImages

GettyImages

GettyImages

GettyImages

Via Les Mis

Via Les Mis

Via Little Shop of Horrors

Via Little Shop of Horrors

Via Rent

Via Rent

Via Gypsy

Via Gypsy

Via Sound of Music

Via Sound of Music

Via West Side Story

Via West Side Story
Which 2017 Tony-Nominated Musical Should You Actually See?
On September 11, 2001 the world stopped. In a heartbeat, 38 planes with 6,579 passengers were stranded in a remote town in Newfoundland. The locals opened their hearts and homes, hosting this international community of strangers – spurring unexpected camaraderie in extraordinary circumstances. On September 12, their stories moved us all.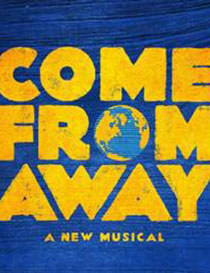 You got:

Dear Evan Hansen
A letter that was never meant to be seen, a lie that was never meant to be told, a life he never dreamed he could have. Evan Hansen is about to get the one thing he's always wanted: a chance to finally fit in. Both deeply personal and profoundly contemporary, Dear Evan Hansen is a new American musical about life and the way we live it.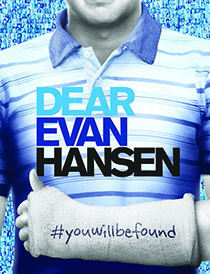 Groundhog Day is the story of Phil Connors, a big city weatherman who comes to a small town and is mysteriously forced to relive the same day over and over again—to hilarious and moving results. Each day plays out exactly the same as before Phil becomes increasingly despondent, but is there a lesson to be learned through his experiences?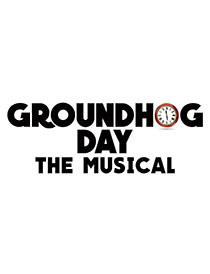 A meddlesome matchmaker brings together the young clerk of a wealthy Yonkers merchant and his assistant with a widowed milliner and her assistant, while making sure she herself gets to marry the merchant.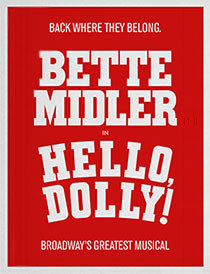 Set in 1975 during the final days of the American occupation of Saigon, Miss Saigon is an epic love story about the relationship between an American GI and a young Vietnamese woman. Orphaned by war, 17-year-old Kim is forced to work as a bar girl in a sleazy Saigon nightclub, owned by a notorious wheeler-dealer known as "The Engineer." John, an American GI, buys his friend Chris the services of Kim for the night—a night that will change their lives forever.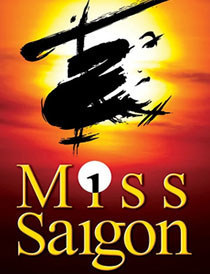 You got:

Natasha, Pierre, and the Great Comet of 1812
Natasha is a beautiful ingénue visiting Moscow while she waits for her beloved fiancé, Andrey, to return from the war. In a moment of indiscretion, she is seduced by the dashing (but already married) Anatole and her position in society is ruined. Her only hope lies with Pierre, the lonely outsider whose love and compassion for Natasha may be the key to her redemption… and to the renewal of his own soul.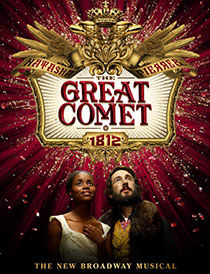 Watch the Tony Awards LIVE on Sunday, June 11 at 8/7c on CBS.