Hi guys! My name is Arielle, and a couple of weekends ago I ran a 5K (3.1 mile) race at Universal Orlando — land of Harry Potter, the Minions, and Shrek. Here's everything I learned:
1.
This is Universal Orlando's very first character run, called the Epic Character Race, and it is WAY less crowded than any Disney race.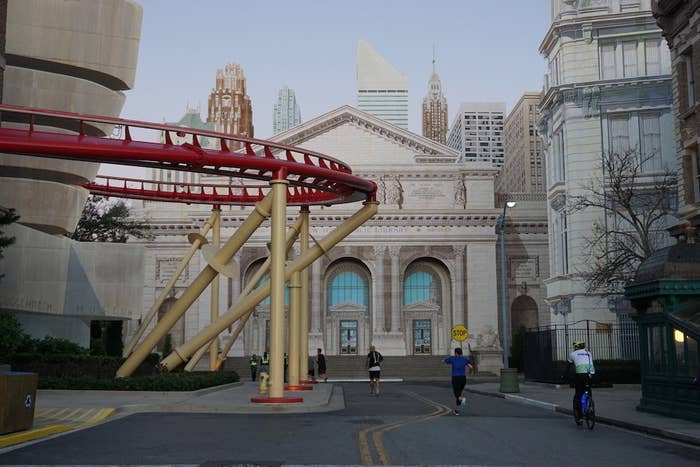 2.
There are two race options: the 5K ($82) and the 10K ($121).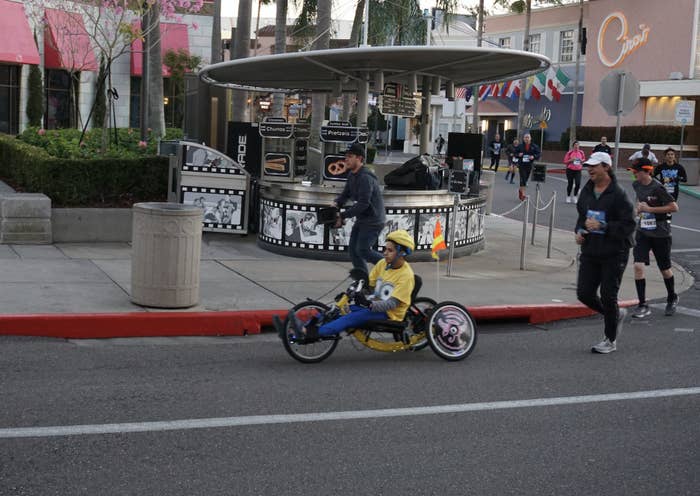 3.
Theme park entry is NOT included, but there are specially priced race registration and 2-Park 2-Day Park-to-Park ticket bundles available **(tbd for future races).
4.
The 5K and 10K courses go through Islands of Adventure AND Universal Studios — which means you won't be bored.
5.
For the 5K, there are only three corrals. THREE, I SAY!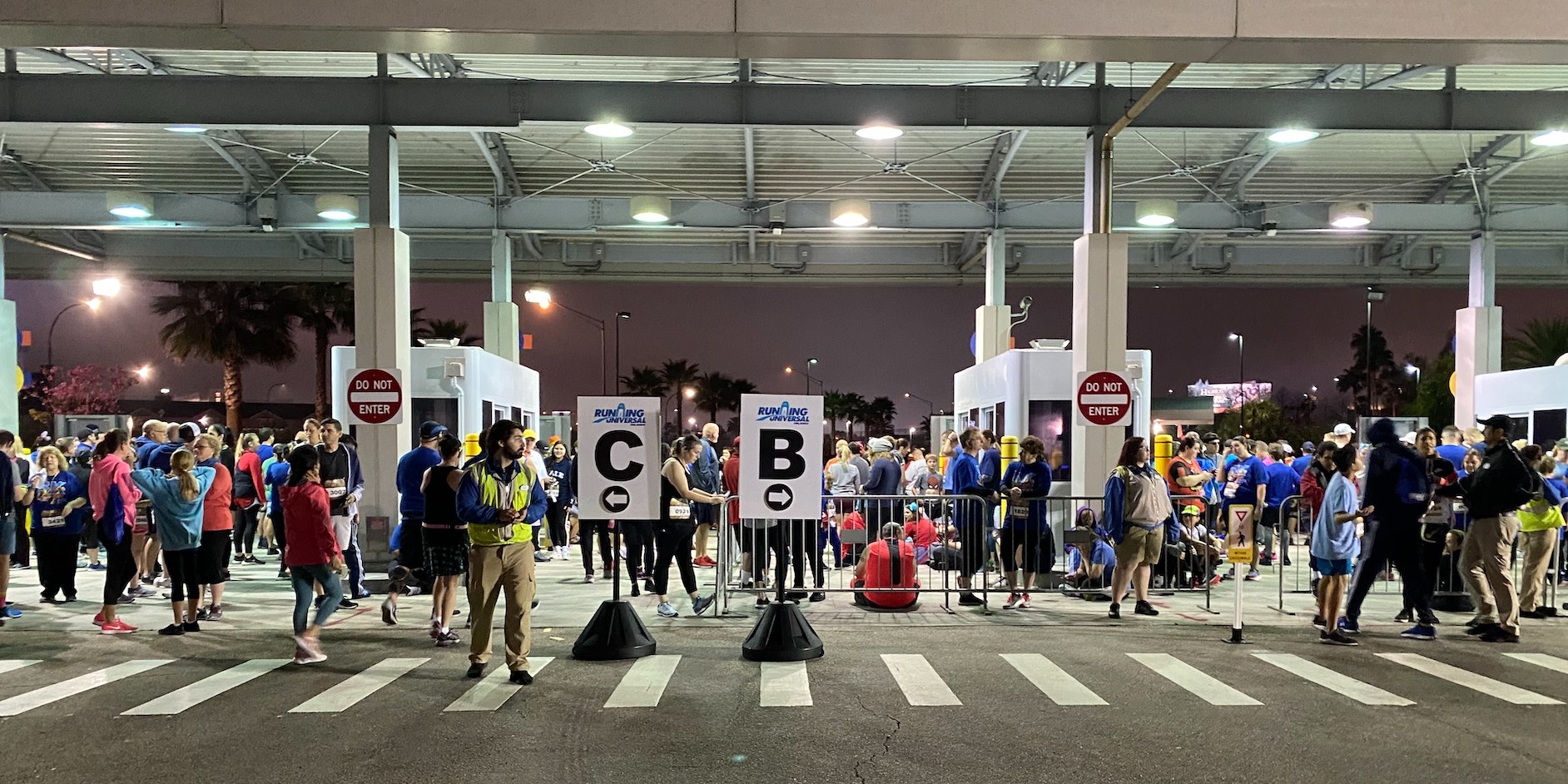 6.
Because the parks still open to the public at normal hours, both races have a start time of 6:15 a.m. (corrals open at 5 a.m.).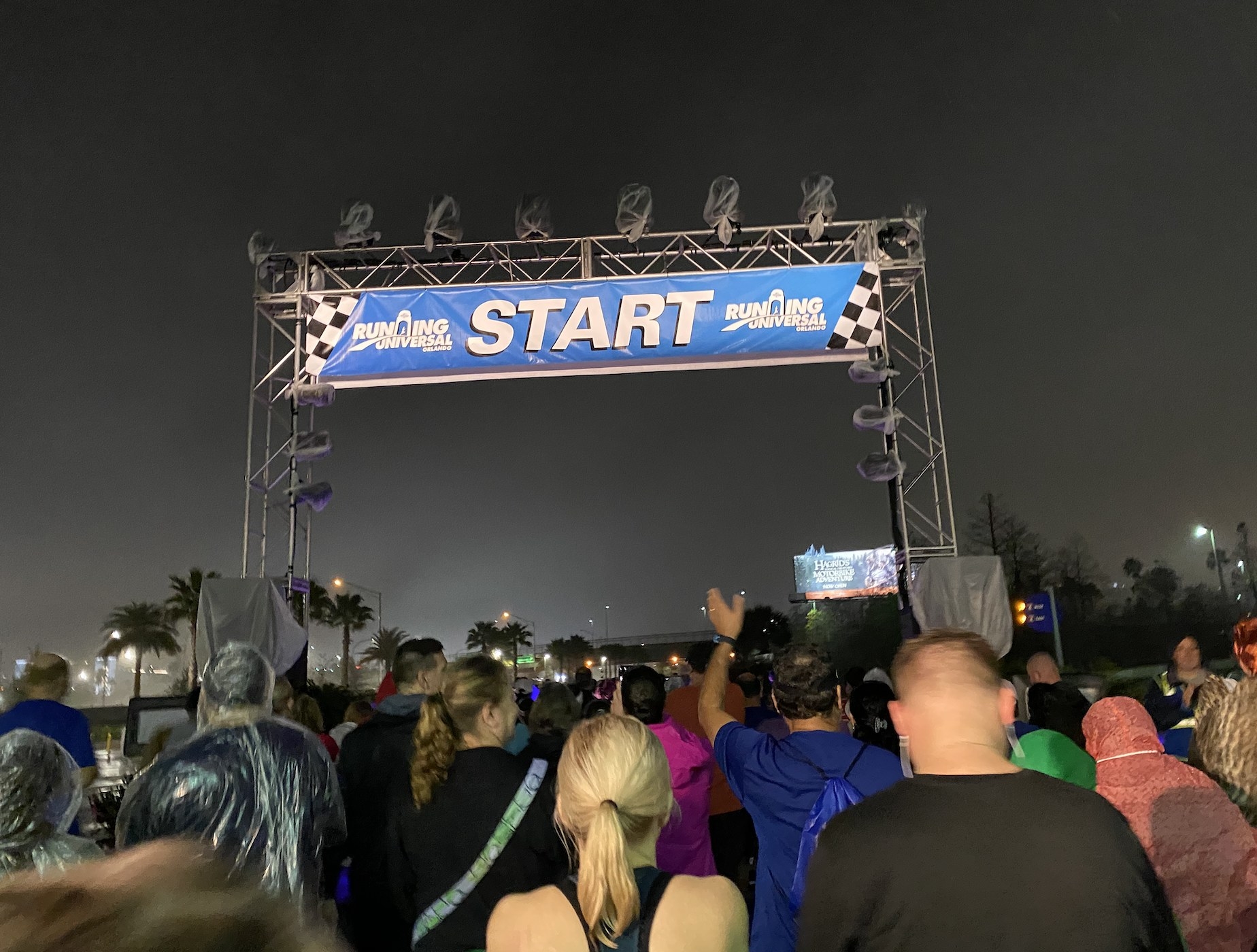 7.
All runners must maintain a minimum pace of 17-minute miles or...you are getting picked up in a golf cart.*
8.
You'll see some DJs on the course.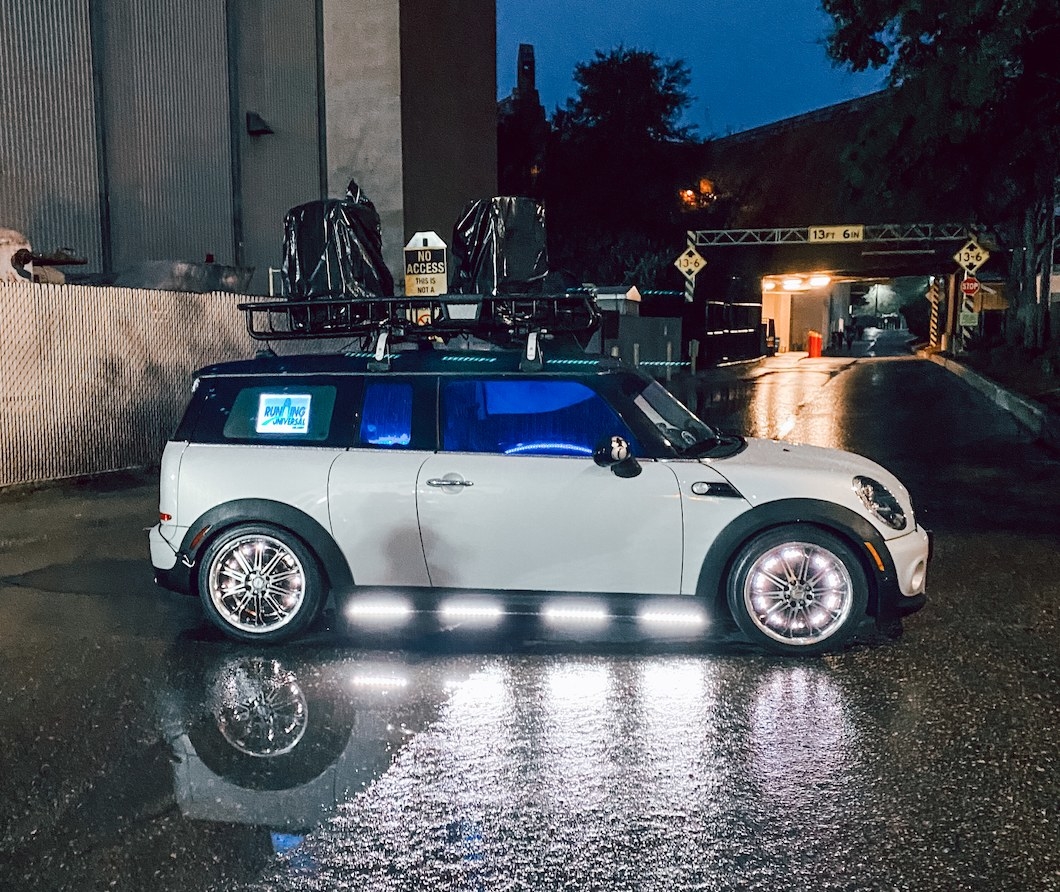 9.
As well as some staff holding signs.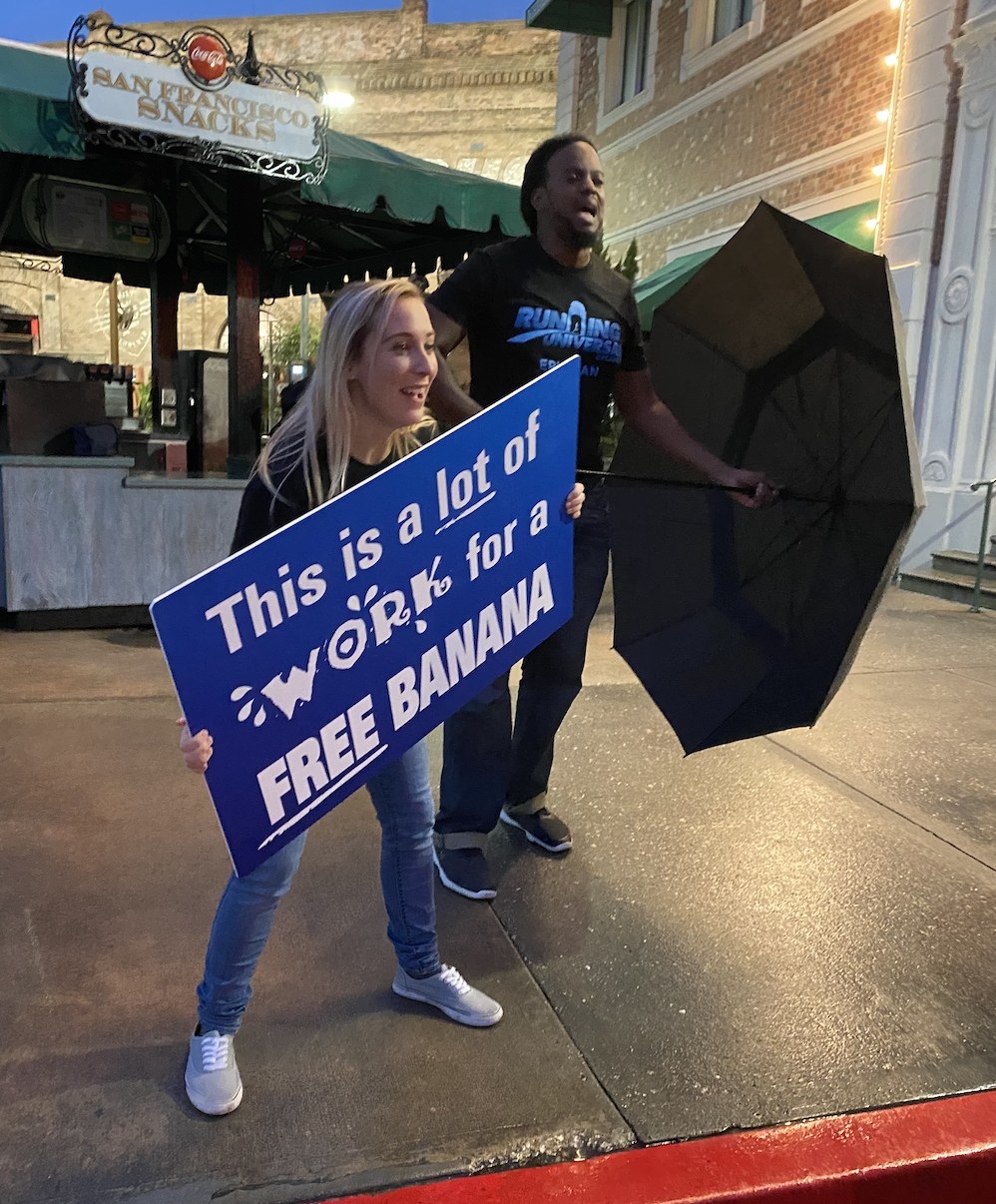 10.
And some pretty epic costumes worn by participants.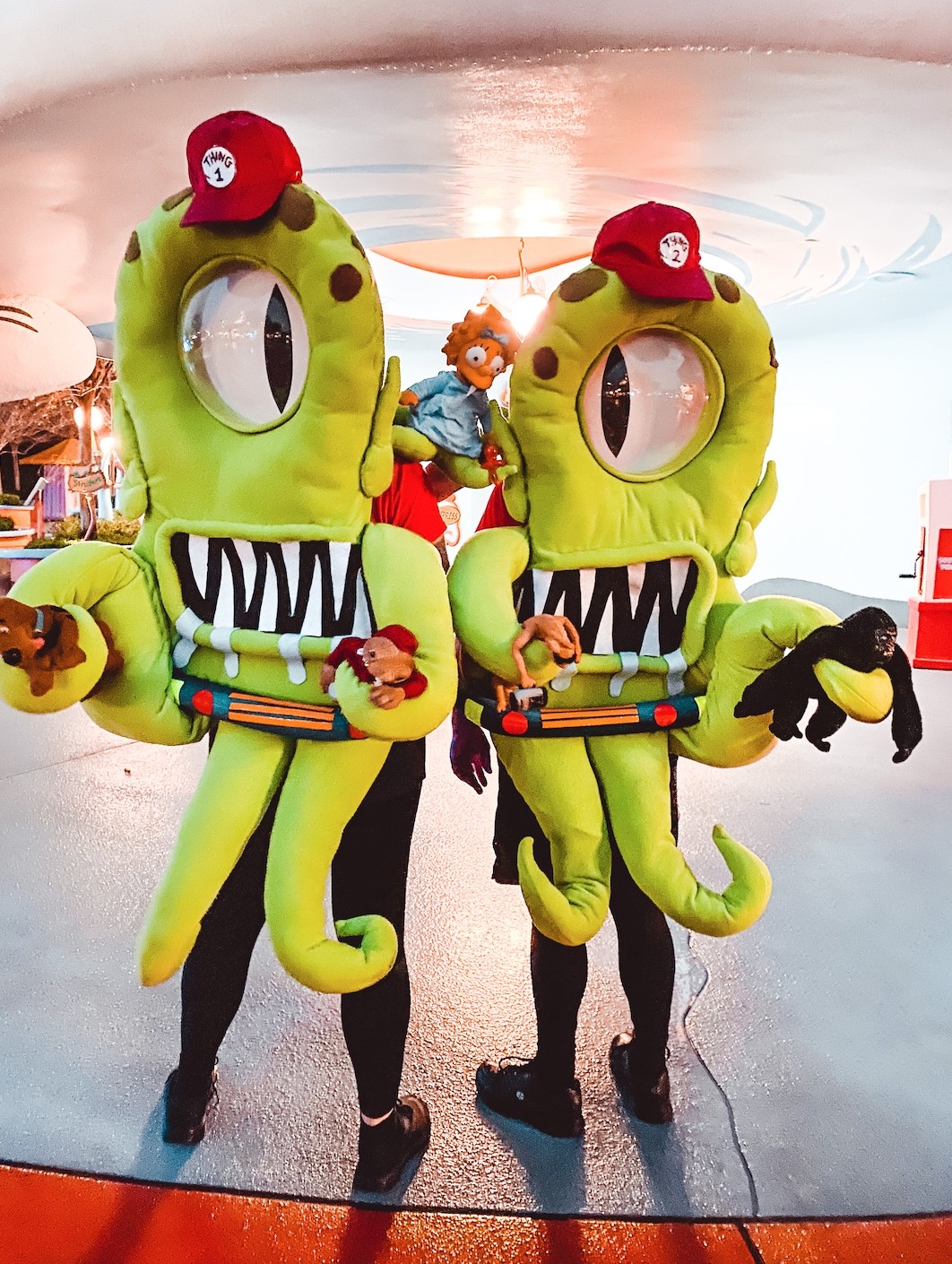 11.
Yes, you can do meet and greets ON THE COURSE WHILE RUNNING! You'll meet characters from Transformers, The Simpsons, Harry Potter, and Shrek.
12.
There are no Minions ON the course, but you can take a photo with one after you cross the finish line.
13.
But you'll have to wait a while to get your 'gram.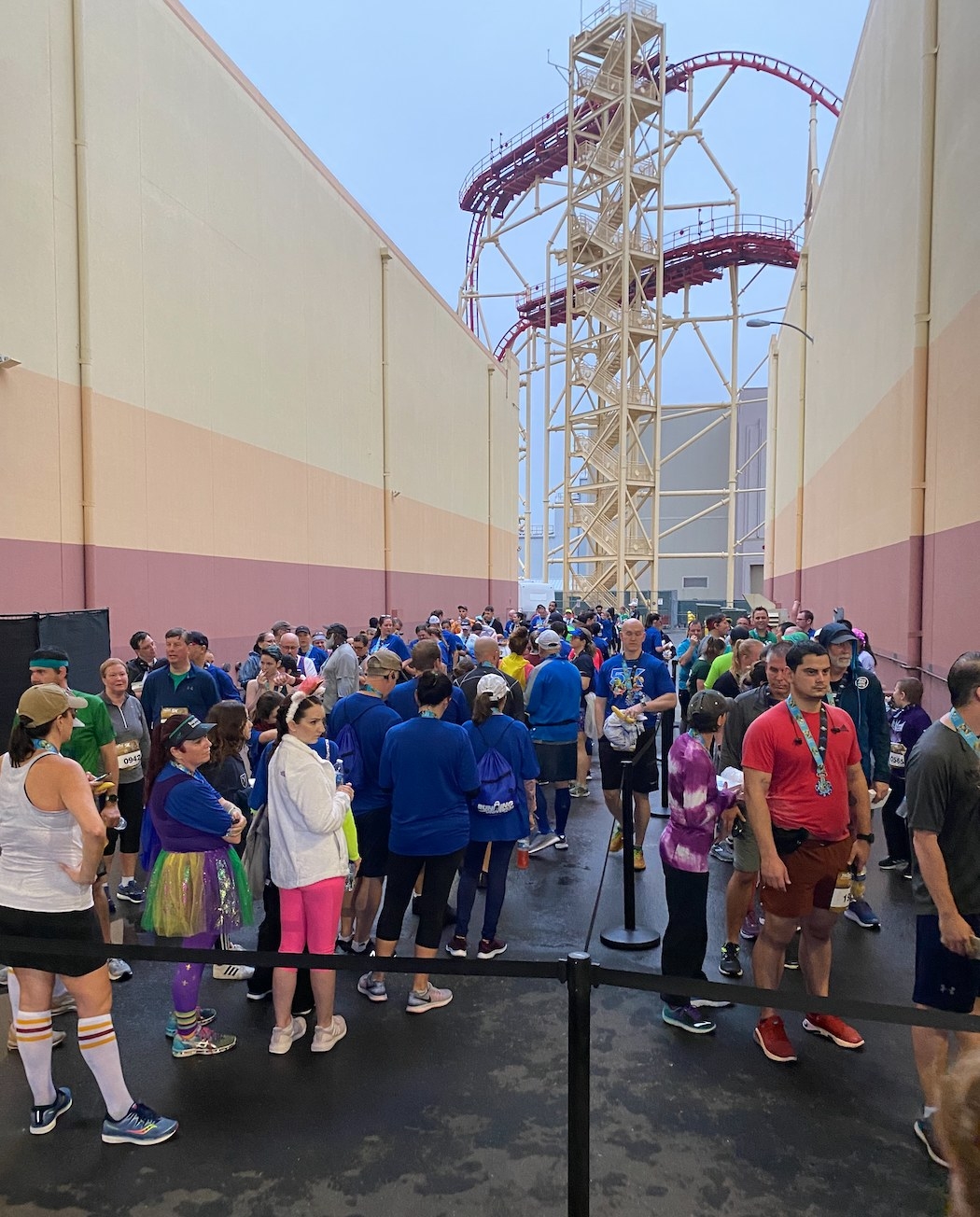 14.
But in good news, you can upgrade to VIP 5K or 10K registration and get an even BETTER character meet and greet photo opp!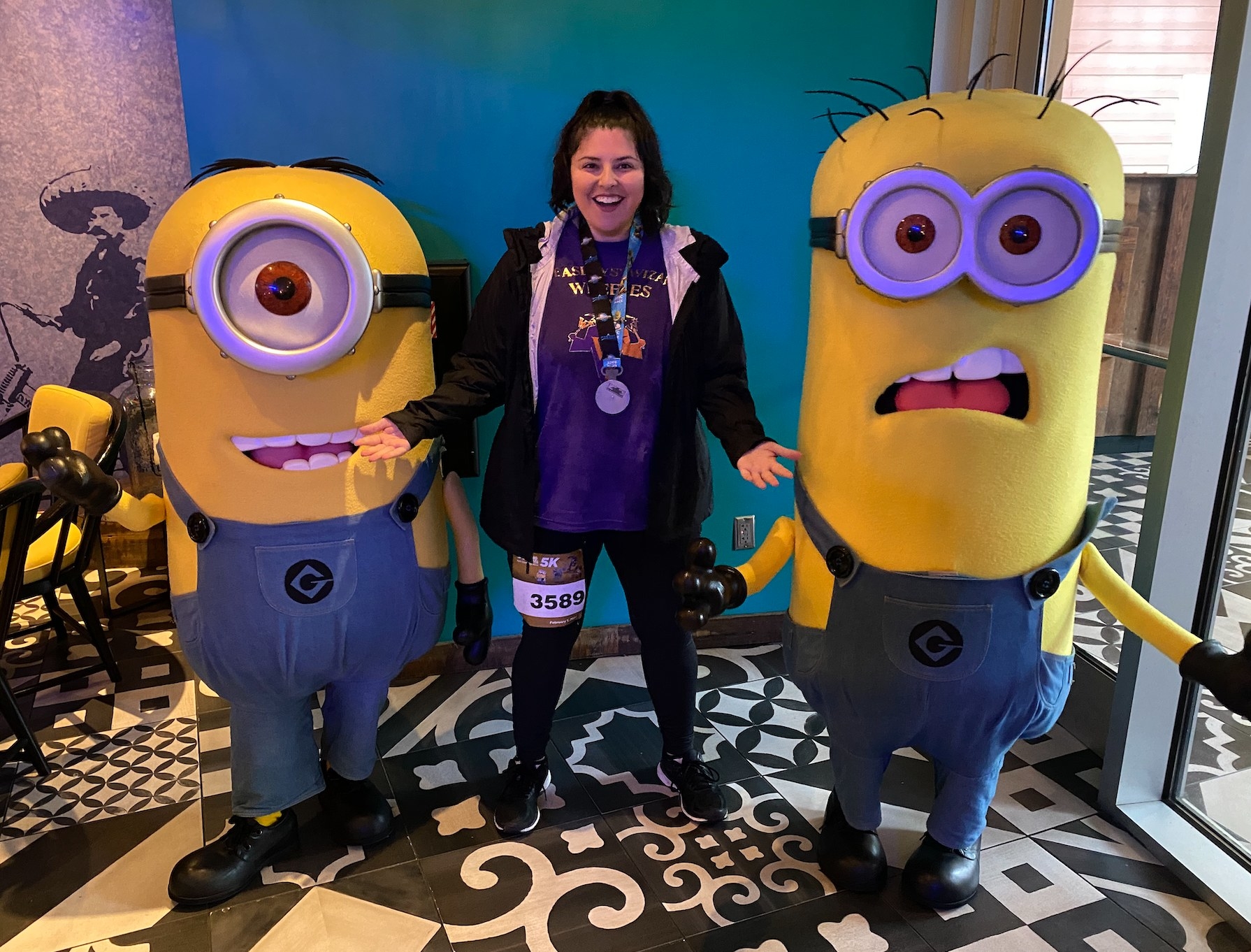 15.
If you're expecting a cup of water to down while running...you might need to wait a bit.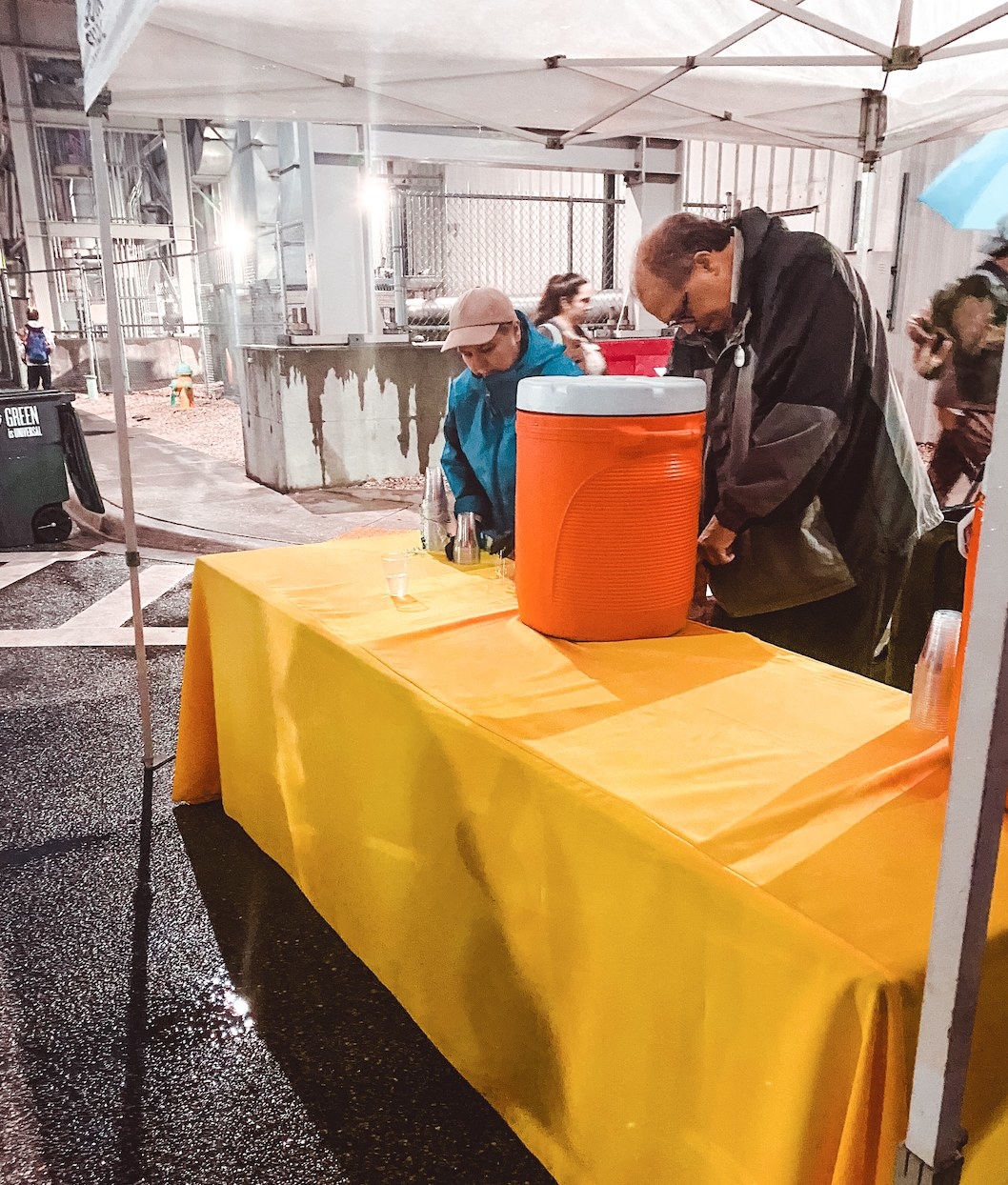 16.
But the end of race snack box is actually pretty robust for a 5K!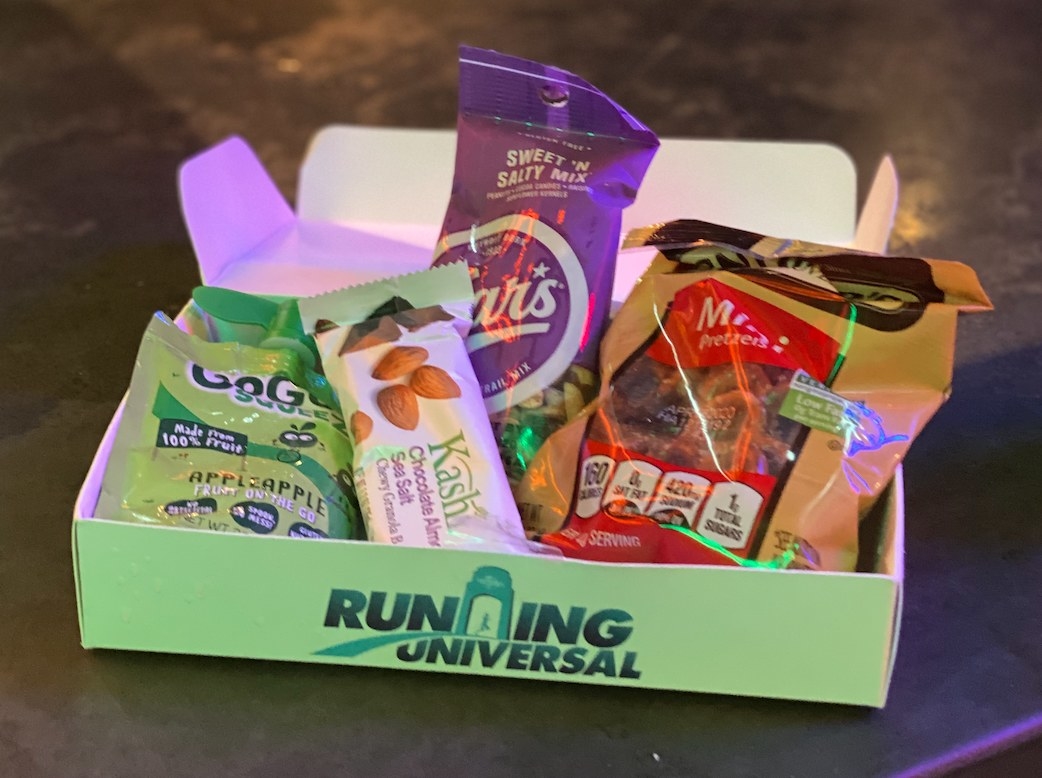 17.
Spectators are not allowed on the course, but hopefully this changes in the future — this street in Universal Studios is just CRAVING fans.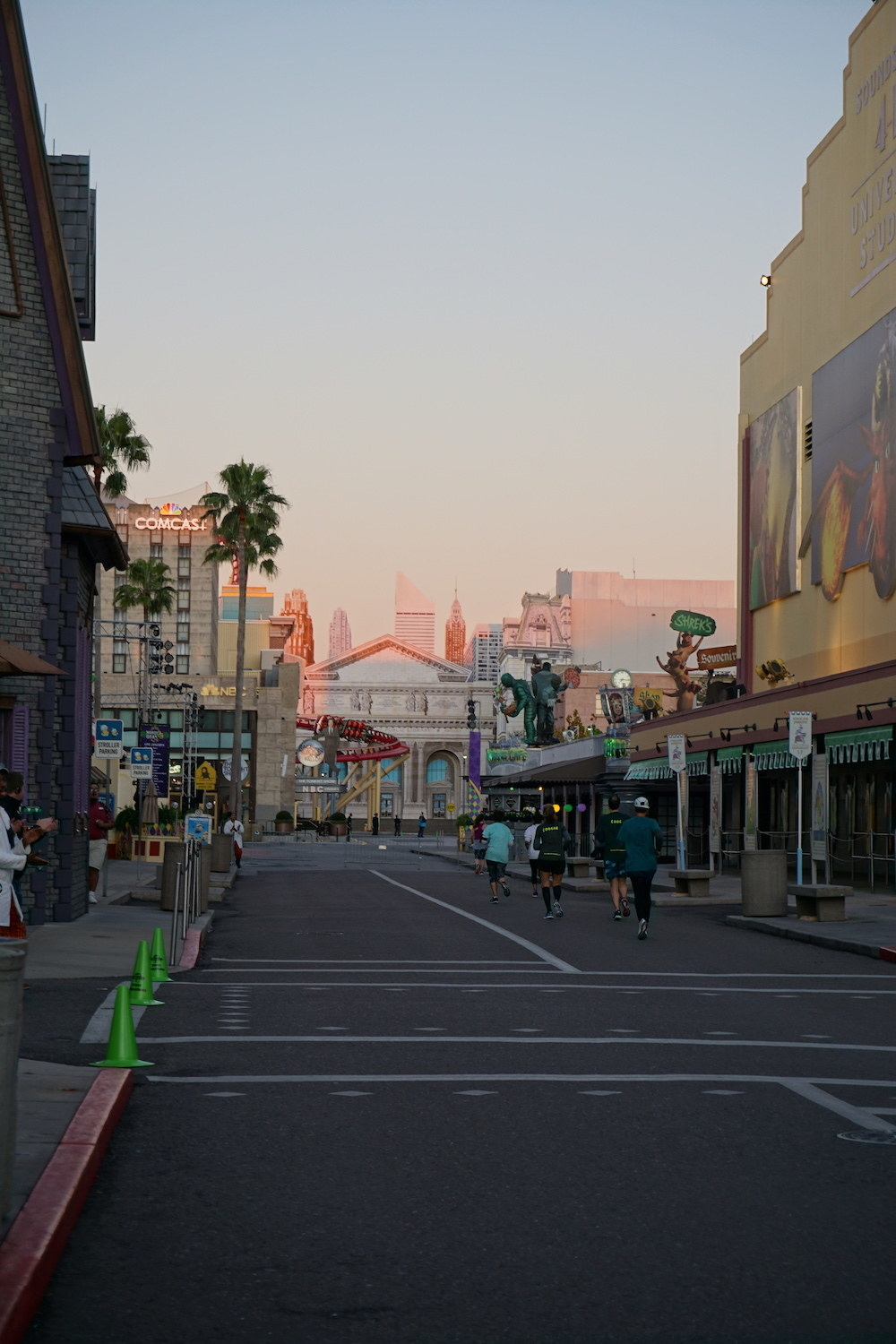 18.
But you can buy Epic Fan Registration and sit on the bleachers at the finish line for $49.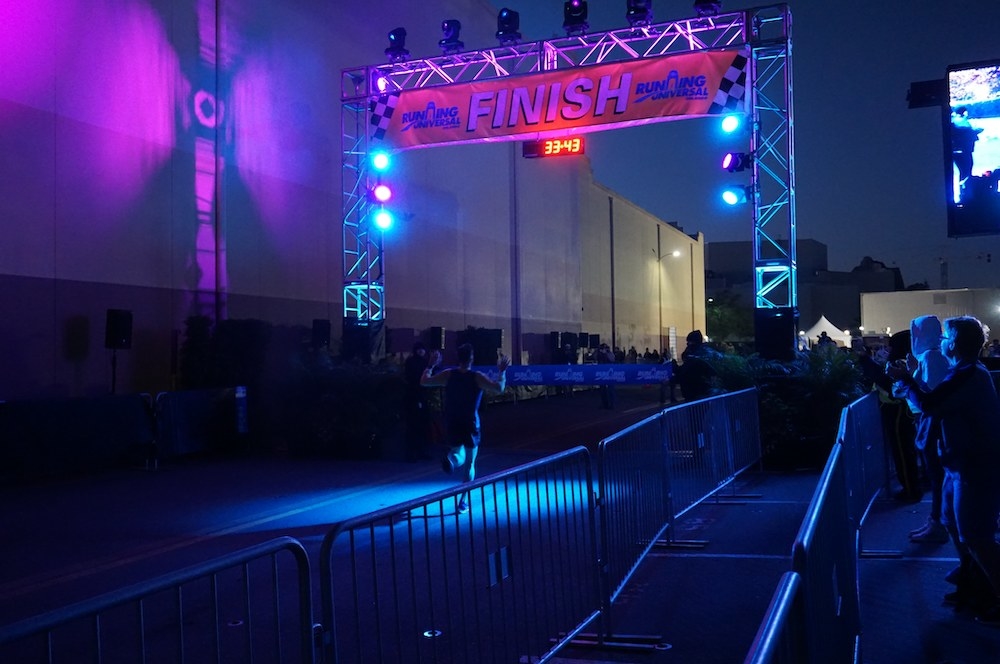 19.
Because this takes place in Florida in the winter, the weather is actually LOVELY.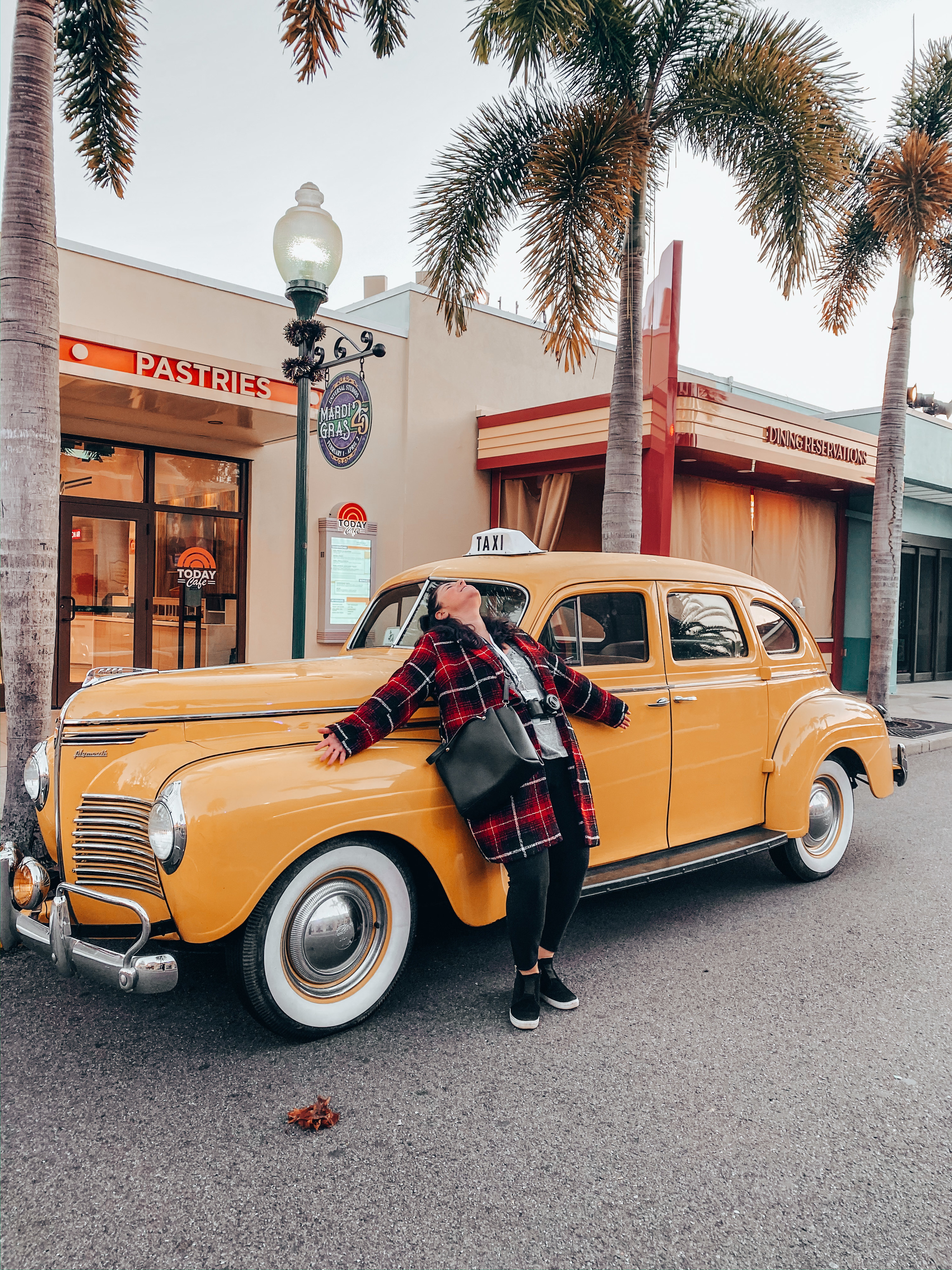 20.
Unless it rains — then you'll be soaked and running in a theme park with slippery cobblestones and slightly flooded streets.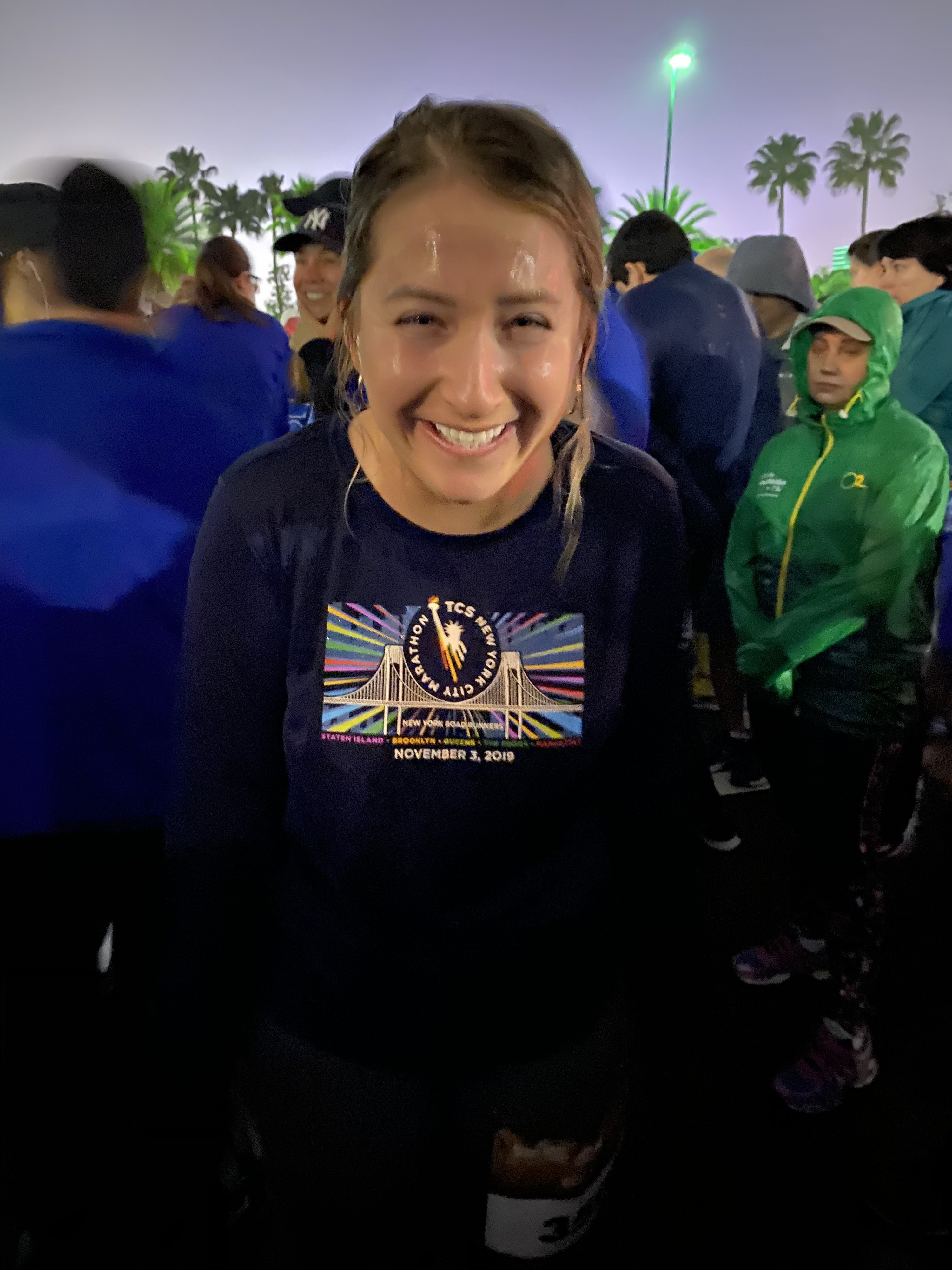 21.
Once you earn that sweet victory, you're gifted with a themed medal! This year's 5K had Shrek and Bumblebee.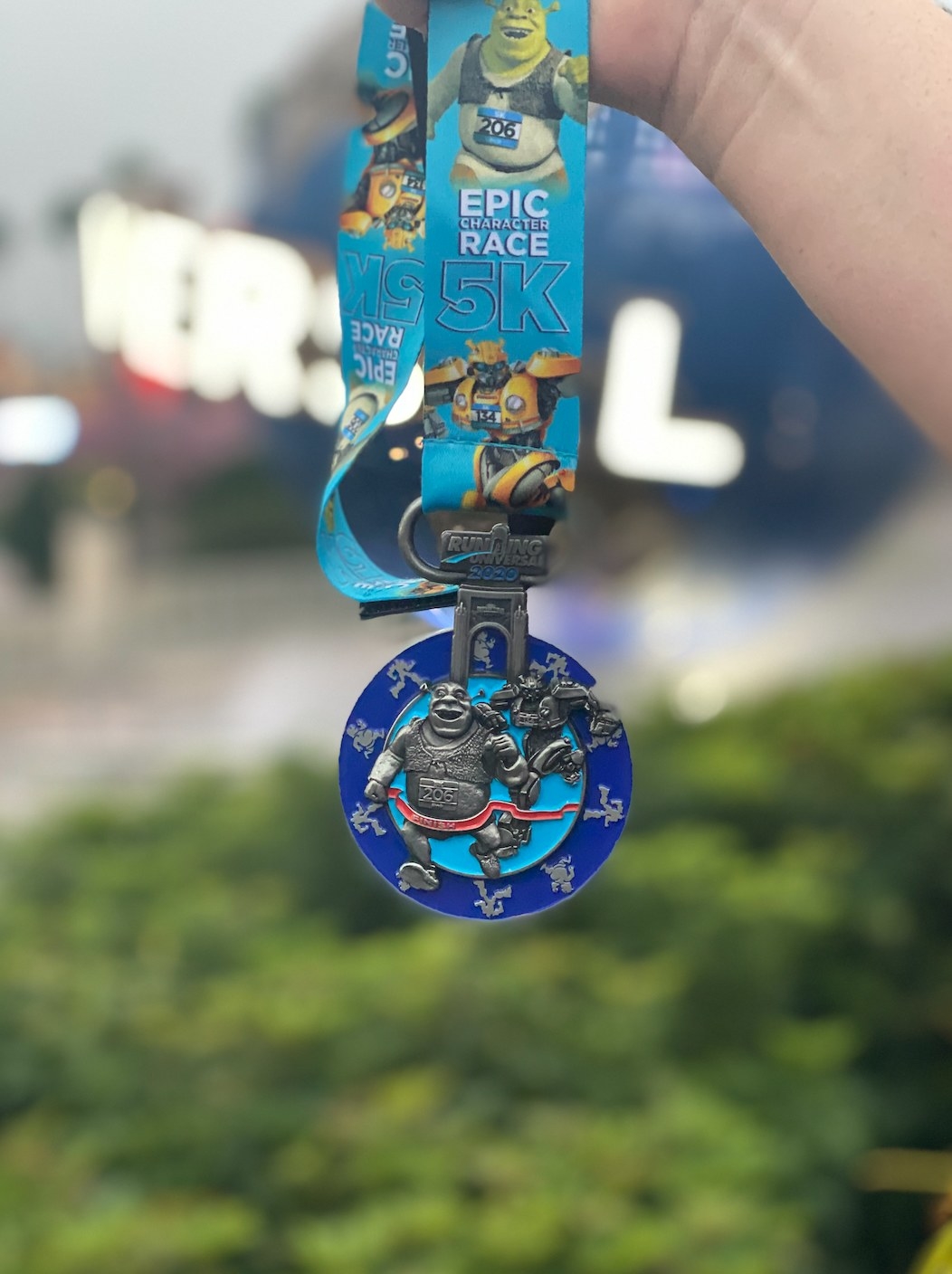 22.
And then, of course, you can download your race photos!
23.
Overall, Universal Orlando's inaugural 5K and 10K races were pretty freakin' awesome — ESPECIALLY compared to your local race in the park.
All I'm sayin' is...SIGN ME THE EFF UP WHEN THAT HARRY POTTER RACE COMES THROUGH!!!!