29 Tips To Make Your Day Magical At The Wizarding World Of Harry Potter
Whether you want to roam the streets of Diagon Alley or cast some spells in Hogsmeade, these hacks and easter eggs will make your day a little more magical. Just to clarify, Diagon Alley is located in Universal Studios (Florida) and Hogsmeade is located in Islands of Adventure (Florida). If you want to visit both locations, you need to purchase a two-park ticket. 1.
If you stay at one of Universal's on-site hotels, you get early access to The Wizarding World of Harry Potter one hour before the park opens. 2.
Before going to the park, download the Universal Orlando Wait Times app so you know how long each line is for the rides.
3.
If you have a baby or small child with you but want to go on the rides, ask the staff about Baby Swap. 4.
Try going to Hogsmeade first and then take the Hogwarts Express to Diagon Alley later in the day. 5.
When you enter Islands of Adventure, walk right towards Seuss Landing. 6.
Look up at the windows of Dominic Maestro's Music Shop and you'll see a cello playing itself. 7.
And when you stop by Gladrags Wizardwear, you'll see a cat made out of measuring tape. Its tail also moves! 8.
When in line for the Forbidden Journey ride, you can hear a teacher lecturing behind the Potions classroom door. 9.
After the ride you'll exit into Filch's Emporium. Look out for the Sword of Gryffindor and other easter eggs.
10.
At the Hog's Head pub (inside Three Broomsticks), you can see the talking heads from Prisoner of Azkaban. 11.
If you look at the top of the Owlery in Hogsmeade, an owl will pop out every now and then like a cuckoo clock. 12.
In the bathrooms at Hogsmeade, you'll hear Moaning Myrtle's complaints and cries.
13.
When you're on the Hogwarts Express going to Diagon Alley, you can catch a quick glimpse of Voldemort in front of Malfoy Manor. 14.
If the entrance to Universal Studios is too long, you can try the entrance by Blue Man Group.
Walk straight and make a right and you'll see it by Hollywood Rip Ride Rockit.
15.
Stand outside 12 Grimmauld Place and you'll see Kreacher open the curtains every other minute.
16.
If you dial 62442 (MAGIC) in the telephone booth outside King's Cross, it will connect you to the Ministry of Magic.
17.
The Leaky Cauldron can be seen from the London facade just as described in the books.
"The Leaky Cauldron is a dingy London pub, sandwiched between a bookshop and a record shop on Charing Cross Road. The main entrance to Diagon Alley — where witches, wizards and others purchase magical goods — is located behind the pub."
18.
If you stop by the Knight Bus, make sure to go around the back and take a peek inside. 19.
If you look in the windows of the record shop on Charing Cross Road and Mr. Mullpepper's Apothecary in Diagon Alley, you'll see a tribute to the Jaws ride.
There's a set of shark teeth and a record quoting the movie. You can watch the bow legged women clip here.
20.
When waiting in line for the Hogwarts Express at King's Cross, look out for the Divine Magic ad from Half-Blood Prince.

21.
Also make sure to look out for Muggles going through the wall between platforms 9 and 10.
22.
When you go to Madam Malkin's, stand in front of the mirror for some wardrobe feedback. 23.
Make sure to look up in Weasleys' Wizard Wheezes; you can see Umbridge just like in Half-Blood Prince. 24.
If you purchase a wand at Ollivanders, you'll receive a map. Put the map under the black light in Knockturn Alley and you'll see little figures pop up. 25.
Go to the Money Exchange in Carkitt Market and ask the goblin anything and he'll answer you. 26.
You'll find the vanishing cabinet at Borgin and Burkes in Knockturn Alley. If you listen closely, you'll hear a bird chirping.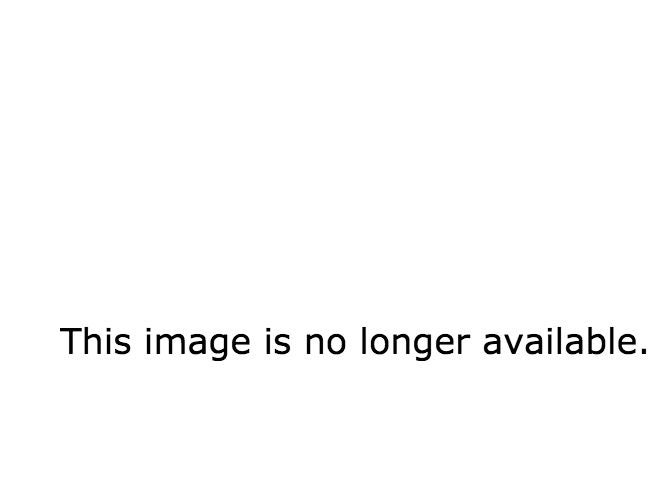 27.
If you look up in the Magical Menagerie, you'll see a Demiguise and a Crumple-Horned Snorkack. 28.
In both Diagon Alley and Hogsmeade, there are special performances guests should look out for.
Ask the staff for a schedule.
29.
And last but not least, make sure to soak it all in and enjoy the magic.