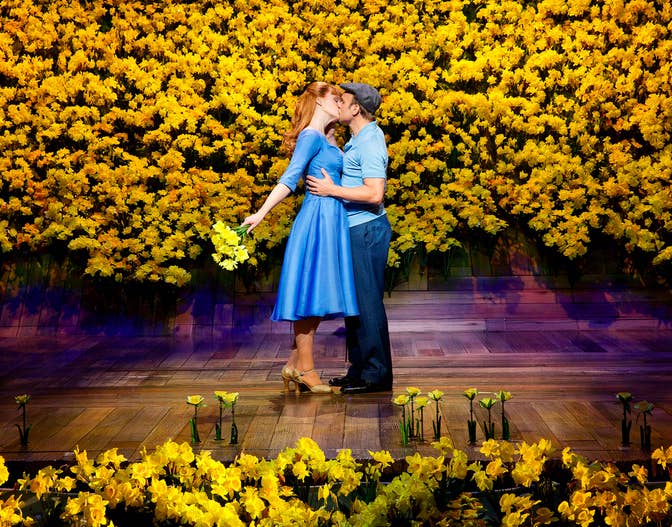 What the show's about:
Based on the novel by Daniel Wallace and the motion picture directed by Tim Burton, Big Fish follows the life of Edward Bloom, a traveling salesman with an epic imagination. He lives life to the fullest and thrives on thrilling storytelling, but his attachment to fantasy has resulted in a damaging relationship with his realist son, Will Bloom. Will is determined to find out the truth behind his father's legendary tales before it's too late.
Who's in the cast:

The best moments from the musical:
1.
When Julian Crouch (scenic design) and William Ivey Long (costume design) made fairytale characters and storylines come to life sans CGI.
2.
Every time Norbert Leo Butz flawlessly transitions from young to old Edward Bloom.
3.
The rousing and inventive numbers.
4.
The whole production screams Big Broadway Musical. It's one huge spectacle.
5.
The son (played by Zachary Unger) is absolutely adorable and he will make your heart melt.
6.
When the costumes become a part of the scenery.
7.
When Kate Baldwin sang her heart out in "I Don't Need a Roof."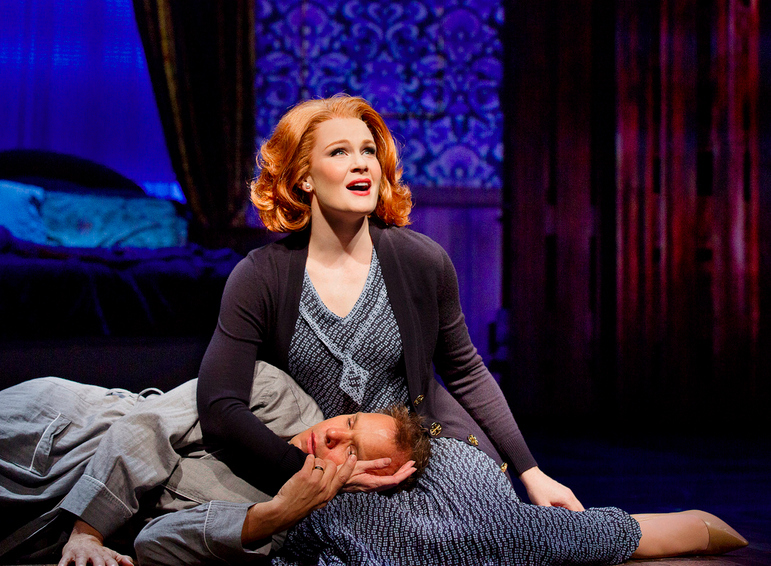 8.
The stage is flooded by a wave of color throughout the entire show.
9.
Bobby Steggert's raw emotion.