BuzzFeed spoke with Aladdin stars Adam Jacobs (Aladdin), Courtney Reed (Jasmine), and James Monroe Iglehart (Genie) to get an inside scoop from the upcoming Broadway show. Here's what we learned: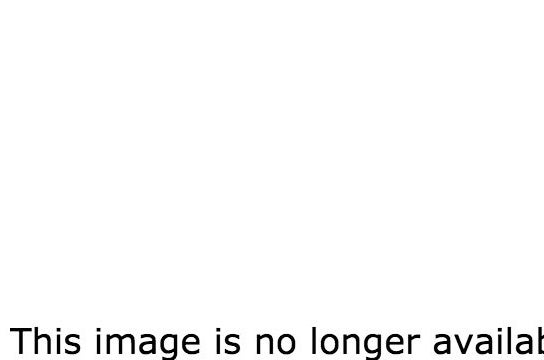 Adam Jacobs, aka Aladdin, is a familiar face in the Disney family, having played Simba in Broadway's The Lion King.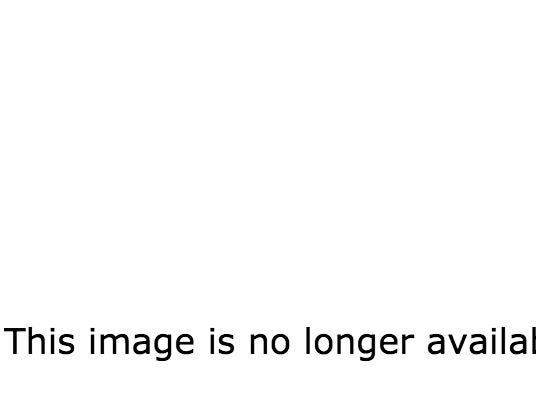 What's the biggest difference for your character between the movie and the show?
Adam Jacobs: In this version, I have a song called "Proud of Your Boy" where I [Aladdin] sing to my mother who passed away, which sort of fuels me through the rest of the show. That was originally in the movie, but they cut it, so I'm glad it's in the show now. It gives him so much more to play off of, for me anyway.
Does the show go more into Aladdin's childhood at all?
AJ: No, there's no mother character or anything like that. What people will be surprised about in this show is the three friends of Aladdin. Their names are Babkak, Kassim, and Omar, and again, that was one of the original visions they had for the movie but then they cut it, and they're his pals. They're sort of a street band asking for money in the city and they bring a lot of comedy to the show. I don't know if you've heard, but there's no Abu, so these guys sort of replace him in that way. I think the audience will be pleasantly surprised by their antics.
Is Aladdin your favorite Disney movie?
AJ: He's my favorite Disney hero for sure. He's the coolest one. He's evading capture and there isn't really a Disney prince hero who's equivalent in any other movies, that I can think of. He's definitely the hero, especially for boys. All my friends my age thought he was the best one. I'm definitely glad I get to play him.
Is there a character you would love to play from a Disney movie?
AJ: I would love to play Mowgli, but I think I'm a little old for that now, you know, if they were to bring Jungle Book back. I think that's actually in the pipeline to bring back — there's rumors about it and I think they might be in workshop, but yeah, that ship has sailed unfortunately.
Jasmine is played by Courtney Reed, who also starred in In the Heights and Mamma Mia! What's the biggest difference for Jasmine between the movie and the musical?
Courtney Reed: It's sort of, like, a heightened version of the movie — a more realistic version of Jasmine, if that makes sense. When Aladdin came out, she was probably one of the first exceptionally sassy princesses and she was a little bit different than the others. She continues that with this show, but she's even more so of a modern-day princess, like you would see in Tangled or Frozen; the girls are more outspoken and sassy and save the day — she's like that.
How did you prepare for the role?
CR: In so many of the incarnations of this show, like readings and workshops and out-of-town tryouts and things like that, I've been involved ever since the beginning. I think probably the first reading I did, I wanted to be perfect. I reached out to anybody that could help me (like sending the script ahead of time) and I was very good about making sure everything was highlighted and labeled and just went over my material so I was on point. That's pretty much how I prepared for it.
Do you have any pre-show rituals?
CR: I like to do yoga in my dressing room — not really traditional yoga, just my form of yoga and stretching. I'll have a yoga mat and just be stretching out in my dressing room and people come in. I love listening to Beyoncé Pandora and I usually have my Pandora set to some fierce pop singer as I'm getting ready.
What's your favorite Beyoncé song from her new album?
CR: Oh, that's hard. You know what, I would say the song "Mine." When the beat drops in the middle, I can't get the video out of my mind with the guy beating his chest; it's just so appealing. That is the sneak-attack song for me. I used to skip over it and I would only listen to "Partition" and then that one ["Mine"] would come up and I'd fast-forward to the middle; it's so good.
Is there a magic carpet in the show?
CR: Yes, there is!
Are you going to be flying all over it?
CR: Yes. For me, it's probably one of the best parts of the show, I love it.
Do you go over the audience?
CR: Unfortunately, no. I think everyone is sort of anticipating that, but once they see it, they won't miss the fact they think it's going to fly over. But overall, it's visually stunning.
James Monroe Iglehart, who plays the role of Genie, was last seen in Broadway's Memphis and also does stand-up comedy on the side.
What's the difference between the movie and the show in relation to Genie's character?
James Monroe Iglehart: It's kind of a big one. He's more of a showman/Cotton Club-y guy. In the film he's a shapeshifter, able to go in and out of characters, but because I can't physically do that, I'm more of a personality and I change voices and things.
Is there a big difference in the show in general?
JMI: Not really. I mean, of course there's some big differences, like, we don't have Abu or Rajah, and we brought back Aladdin's friends who were in the original plan for Aladdin. We brought back some songs that were on the cutting-room floor, that's in the show now. I also have a cool new song that's with Aladdin and his friends, and you get to go a little bit deeper with the character than you're able to in the 90-minute animated film.
Do you have any pre-show rituals?
JMI: I literally go through "Friend Like Me" every night in my dressing room. I vocalize and warm up, I stretch, and then I go through the minute I come out of the lamp to the end of the scene, so I go through about 15 minutes of the exact same thing because there's so many words and it's so fast, I just want to make sure I still have them. It's just a really good warm-up.
Is "Friend Like Me" your favorite Aladdin song?
JMI: Yes. I got the cassette tape when I was a kid so I literally played it out so bad that I had to get another one. I was 17 when the movie came out and Genie's my favorite Disney character of all time, so I had all kinds of memorabilia before I got the role. When I got the role it was like a dream come true.
Do you think Robin Williams will come see the show?
JMI: I can only hope!
What would you say to him if you saw him?
JMI: After completely losing all of my bone structure and falling on the floor and putting myself back together, because I'm such a big fan of his, I would probably just say thank you for laying down the foundation of Genie and thank you for being such a great artist, because I'm a huge fan of Robin Williams. I literally have all of his comedy albums and I've seen about 90% of the movies he's done.
The cast tells us what other Disney movies they'd like to see be adapted to Broadway. CR: Tangled. I LOVE that movie. Frozen came out and everyone's obsessed with it, and I absolutely love it, but nobody is mentioning the fact that Tangled is one of the best Disney films since Aladdin. It's SO good and I feel like it didn't get the buzz that Frozen did and I'm upset about it. Oh my gosh, I had this one night where I went out with my friends and Zachary Levi sort of saved me when I was falling on couch and he was like, "Oh, you fell, let me help you." His voice sounded so familiar and then I realized it was Flynn Rider! I was, like, talking to him the whole time thinking, AHH, Flynn Rider is speaking to me right now! It was really funny. He was so nice too.
AJ: Maybe Tangled, I thought that was a really good one. I'd like to maybe see Fantasia if they did a big-budget version of that. It would just be sort of a pageant but it would be cool to see something like that too.
JMI: There's so many, but nothing comes to mind of what I'd like to see quite yet. Aladdin was the one I wanted, and I'm not blowing smoke, I would have gone just as a fan.
And here's what the Broadway trio believed Jasmine and Aladdin did for Valentine's Day.
CR: I think he flew her to Greece, because Jasmine loves getting out of the palace, so he probably took her to Greece and they had this candle-lit dinner on the sand with champagne and chocolate-covered strawberries; it was very romantic.
AJ: He probably picked her up around 8 p.m. by flying carpet, they took a tour of the city, had some nice shawarma at his favorite Moroccan restaurant. Who knows what happened after that.
JMI: I think Jasmine tried her best to allow Aladdin to be the man and to take her out someplace. And I think Aladdin tried to do something cool but couldn't keep himself from doing something stupid. So I think they got on the magic carpet and went to Agrabah for a nice romantic dinner, something bad happened, they called Genie, and it turned into a giant, crazy adventure of danger, things falling, people trying to kill them, attacking, etc. But in the end, they thought it was the greatest thing ever and had a wonderful kiss while Genie made fireworks in the air. And when you looked behind them, the town was completely destroyed.
Check out behind-the-scenes footage and more costume shots here: