1.
Kate Mulgrew (Red), starred in Equus
Yep, Litchfield's favorite redhead Russian cook once starred in a play with Harry Potter's Daniel Radcliffe. Kate Mulgrew was in the original cast and played the role of Hesther Salomon, a court magistrate.
2.
Annie Golden (Norma), currently in Violet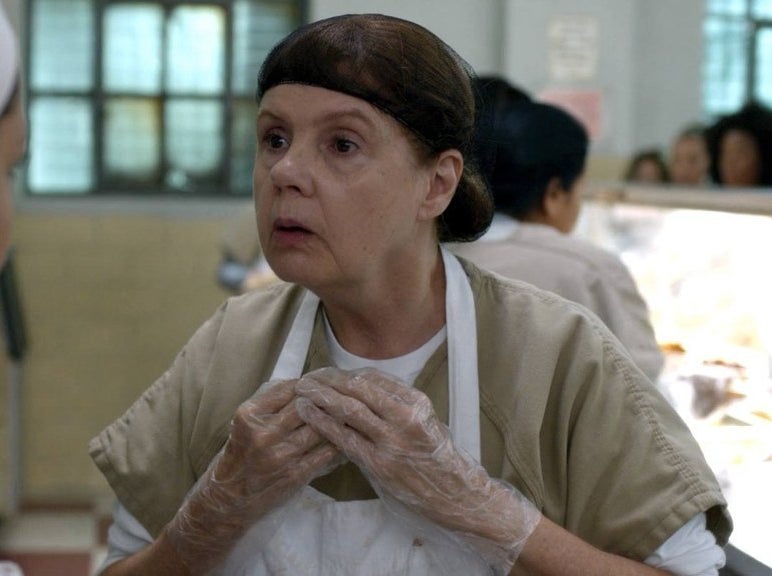 Norma might be quiet on Orange Is the New Black, but actress Annie Golden is loud in Violet. Not only does she show off her awesome vocals, but she also sports a red wig and plays a hotel hooker. Golden has been in seven Broadway shows, including On the Town with OITNB costar Lea DeLaria (Big Boo).
3.
Uzo Aduba (Crazy Eyes), starred in Godspell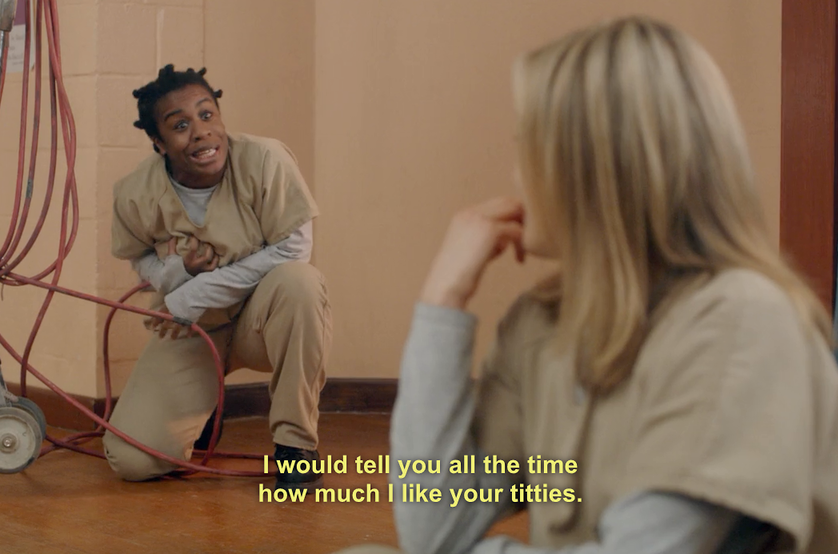 Crazy Eyes is too afraid to sing at the Litchfield Christmas show, but the woman who plays her is actually quite comfortable on stage. Uzo Aduba was in the company of the 2011 revival of Godspell and she even sang a cute holiday medley with co-star Danielle Brooks (Taystee). Also, did we mention Aduba's red carpet game is on point?
4.
Pornstache (Pablo Schreiber), starred in Awake and Sing! and Desire Under the Elms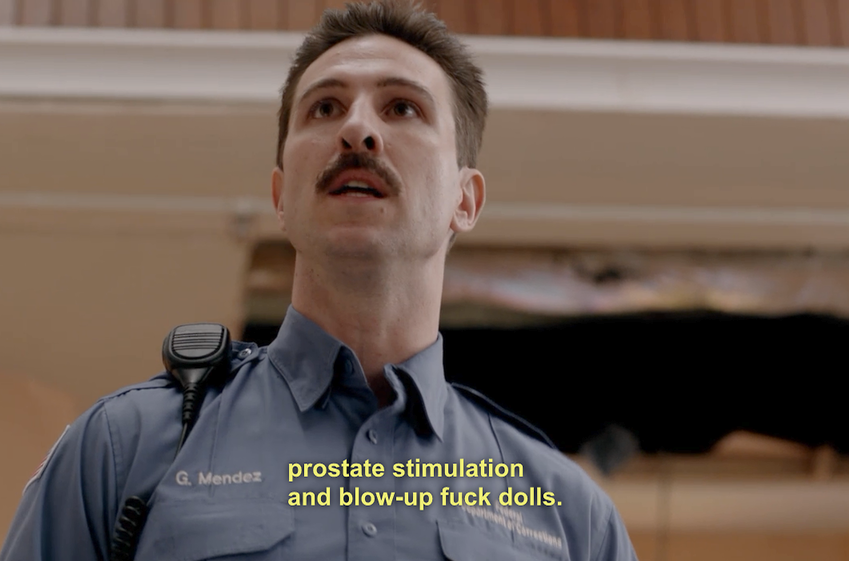 Well well well... HELLO, PORNSTACHE. You may be the most hated C.O. in Litchfield, but you're welcome to take off your shirt on the Broadway stage any day. Actor Pablo Schreiber has been in two Broadway shows, and was even nominated for a Tony for his role in Awake and Sing! He's a winner in our book. ;)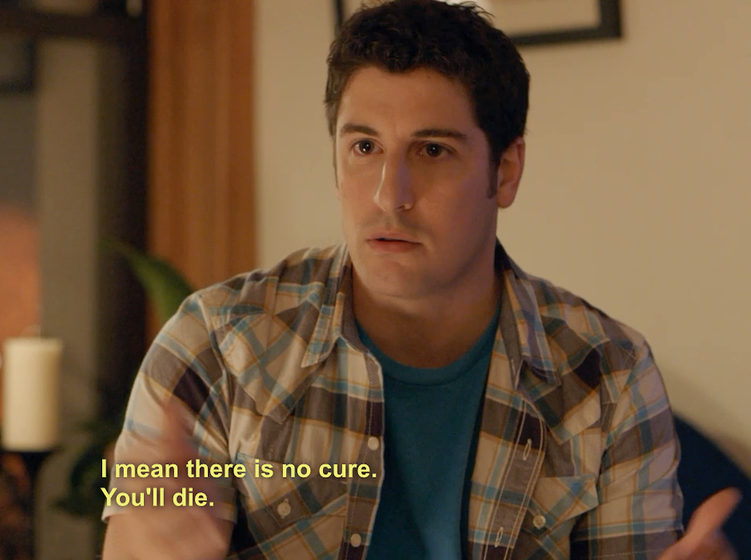 Based on the movie of the same name, The Graduate starred Jason Biggs as Benjamin Braddock, a recent college grad on a journey to finding himself. His self-discovery included having an affair with an older family friend, Mrs. Robinson, and a budding romance with her daughter, played by Alicia Silverstone. Not quite as awkward as Larry Bloom, but there's one thing the two characters have in common. ***cough cough***
6.
Joel Marsh Garland (C.O. Scott O'Neill), currently in Of Mice and Men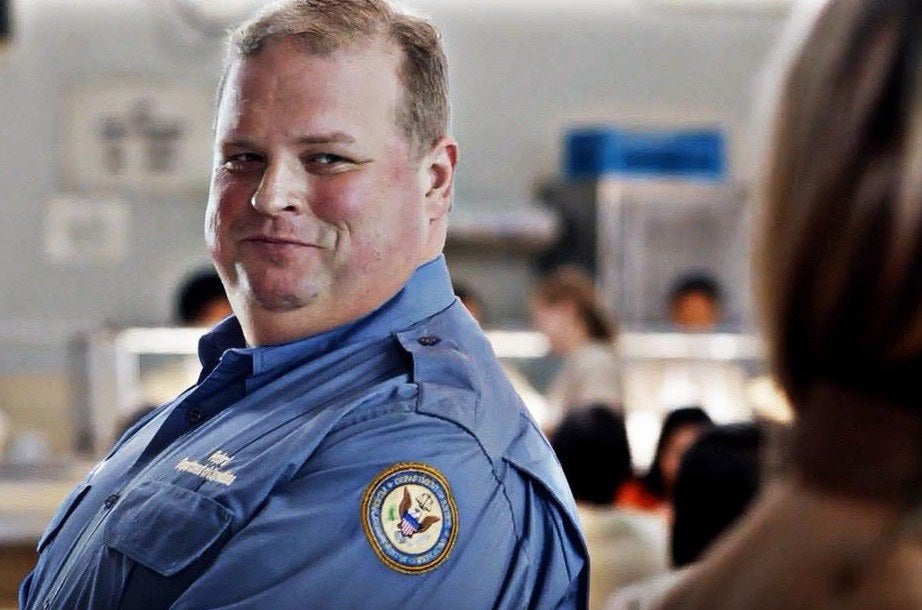 Joel Marsh Garland might play a correctional officer on Orange Is the New Black, but he's a ranch-hand in the Broadway adaptation of Of Mice and Men. His character hates a dog and it will make you sad, but his performance is still one to watch. He also plays the understudy of Lennie when Chris O'Dowd is out.
7.
Lea DeLaria (Big Boo), starred in On the Town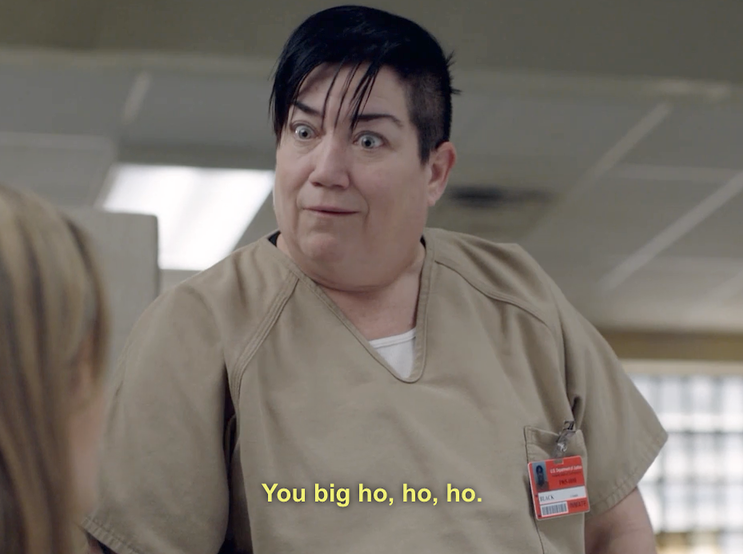 Big Boo is loud, inappropriate, and an amazing singer in theater land. Lea DeLaria starred in On the Town back in 1998 with Modern Family's Jessie Tyler Ferguson, and both did a duet you have to see for yourself. DeLaria also played Dr. Scott and Eddie in The Rocky Horror Show.
8.
Elizabeth Rodriguez (Aleida Diaz), starred in The Motherf**ker with the Hat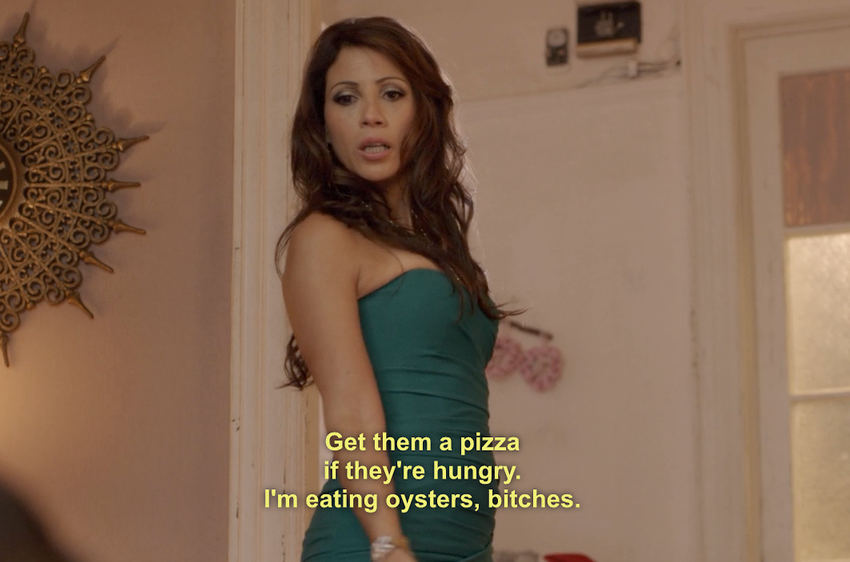 Once upon a time, before playing Daya's kind of awful, bad role-model mother, Elizabeth Rodriguez starred in a play alongside Bobby Cannavale and Chris Rock. Rodriguez played Veronica, a volatile woman who had been in love with the same man since eighth grade, until a hat came in between them. Sounds crazy, but no one is probably crazier than Aleida Diaz.
9.
Miss Rosa (Barbara Rosenblat), starred in Talk Radio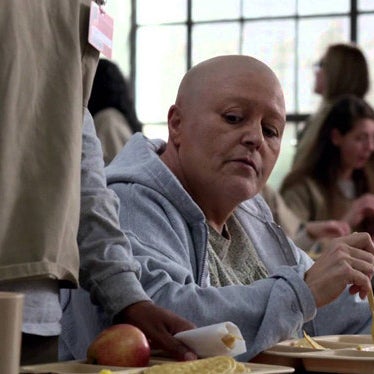 One of the Season 2's new fan favorites, Miss Rosa, is pretty familiar with the Broadway stage. Barbara Rosenblat played the role of Dr. Susan Fleming (and provided callers' voices) in the 2007 production of Talk Radio, which also starred Pornstache's (Pablo Schreiber) half brother, Liev Schreiber. Rosenblat was also in The Secret Garden back in 1991.
10.
Maria Dizzia (Polly Harper), starred in In The Next Room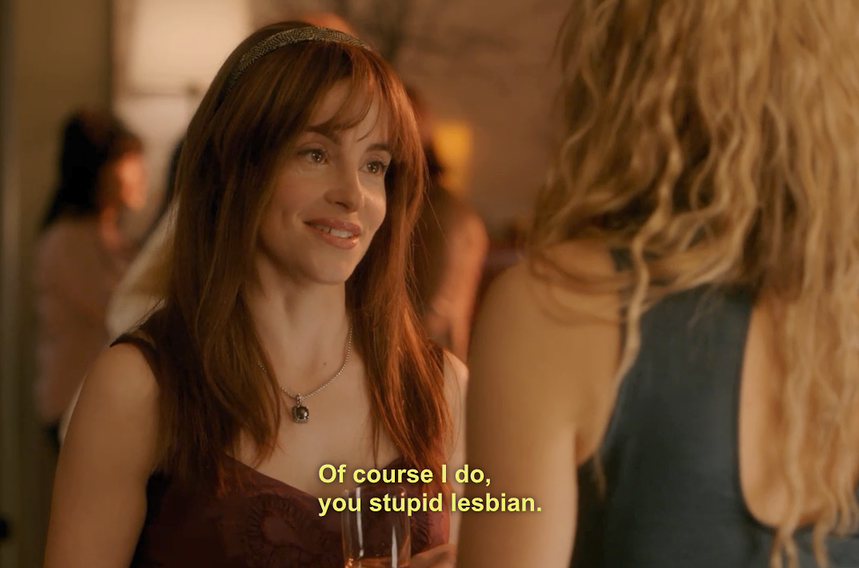 Before playing Piper Chapman's BFF, Maria Dizzia hit the Broadway stage as Mrs. Daldry in 2009's In the Next Room. In the dawning era of electricity, six lonely people sought help from a local doctor with a strange new technology, but despite the scientific advance, what they really needed was intimacy. Sounds super different from Polly Harper, but who knows what Season 3 of OITNB will bring.
11.
Beth Fowler (Sister Ingalls), starred in The Boy from Oz (and 11 other Broadway shows!)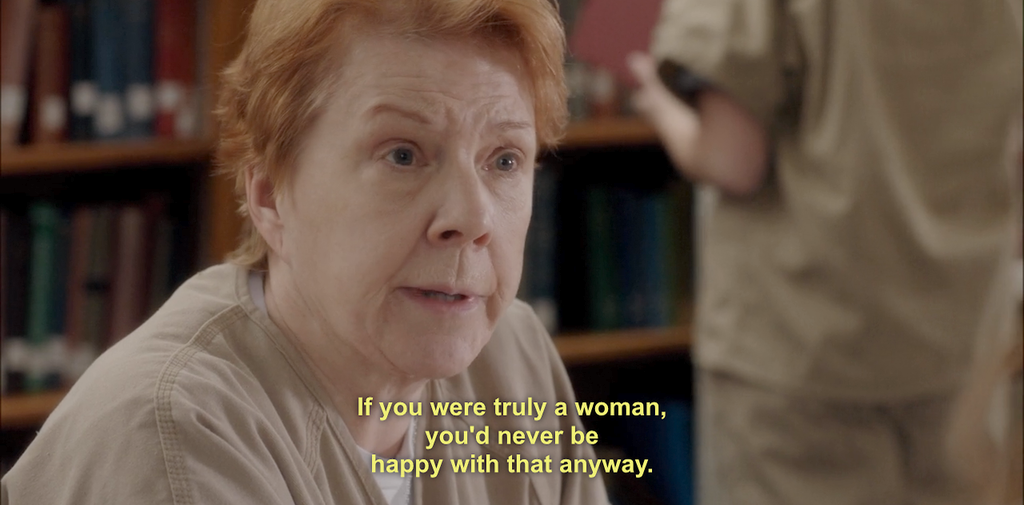 For a nun, Sister Ingalls sure has been around (the Broadway stage, obviously). Not only did she star in The Boy of Oz with Hugh Jackman, but she's also been in 11 other shows, including Beauty and the Beast, Sweeney Todd, and Peter Pan. Keep killing it, Sister.