This is Ian McKellen and Derek Jacobi, longtime friends who play an adorable and hilarious elderly couple on the TV show Vicious.
The dapper duo, and this year's Grand Marshals of the NY Pride Parade, are hanging out with BuzzFeed soon and they'd love to help with any advice you're seeking.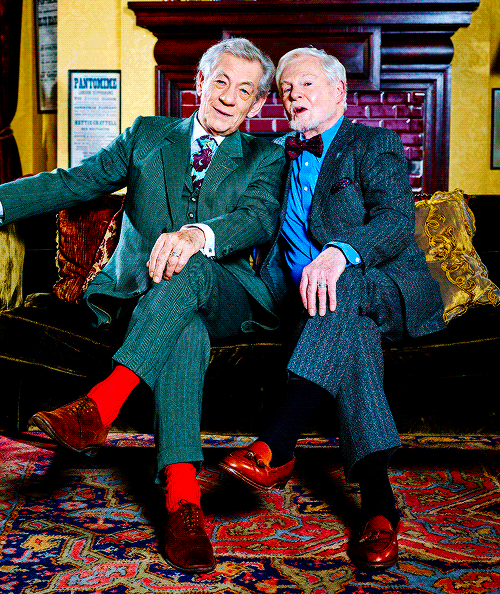 Maybe you're in a long distance relationship and want some guidance on how to make it work.
Maybe you're having issues at your job and want to know if you should quit or stick it out.
Or perhaps you're struggling to come out and would love to hear about Ian and Derek's experiences.