Happy Holidays, Potterheads! It's the most magical time of the year, and also time to rewatch the Harry Potter movies because they're a Christmas classic.*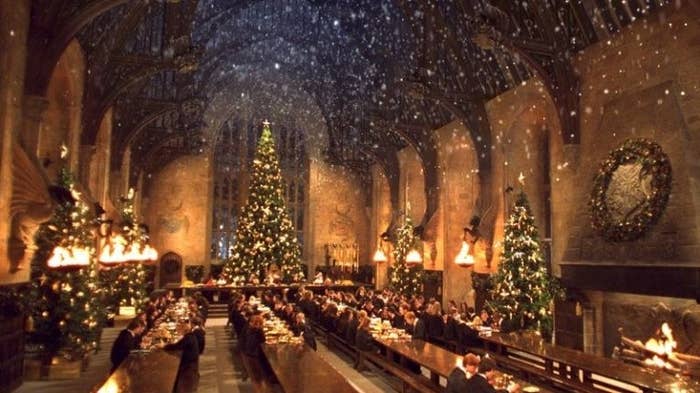 And the only people more ready than me are Jasper and Angie Price. We featured them earlier this year for having an amazing HP-themed common room in their house.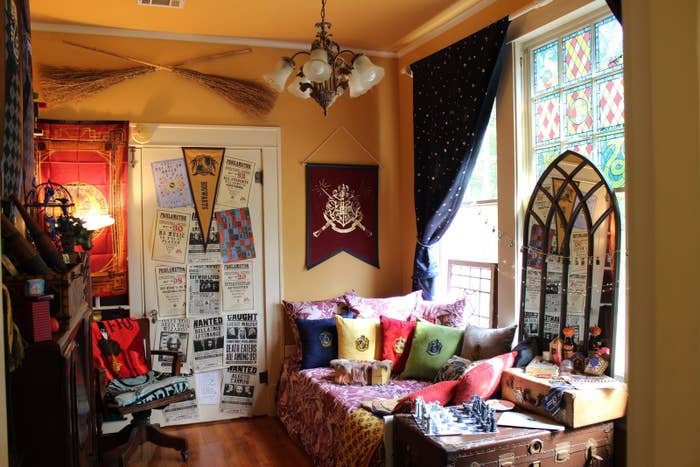 Now they're back with an amazing holiday display, and it would make Molly Weasley proud.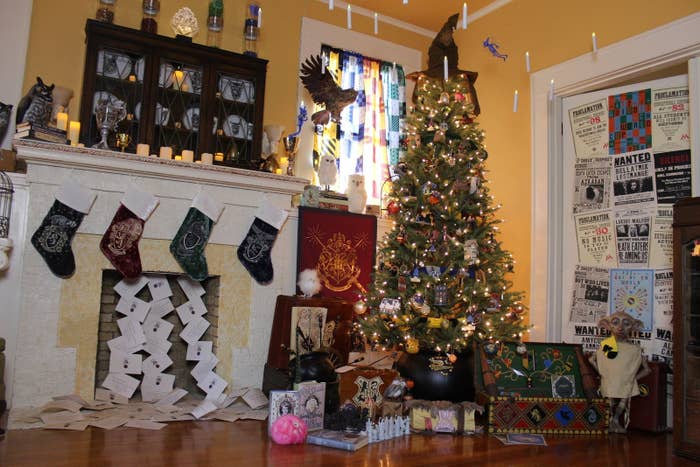 First of all, there's a stream of Hogwarts letters bursting from the fireplace — a nod to The Sorcerer's Stone.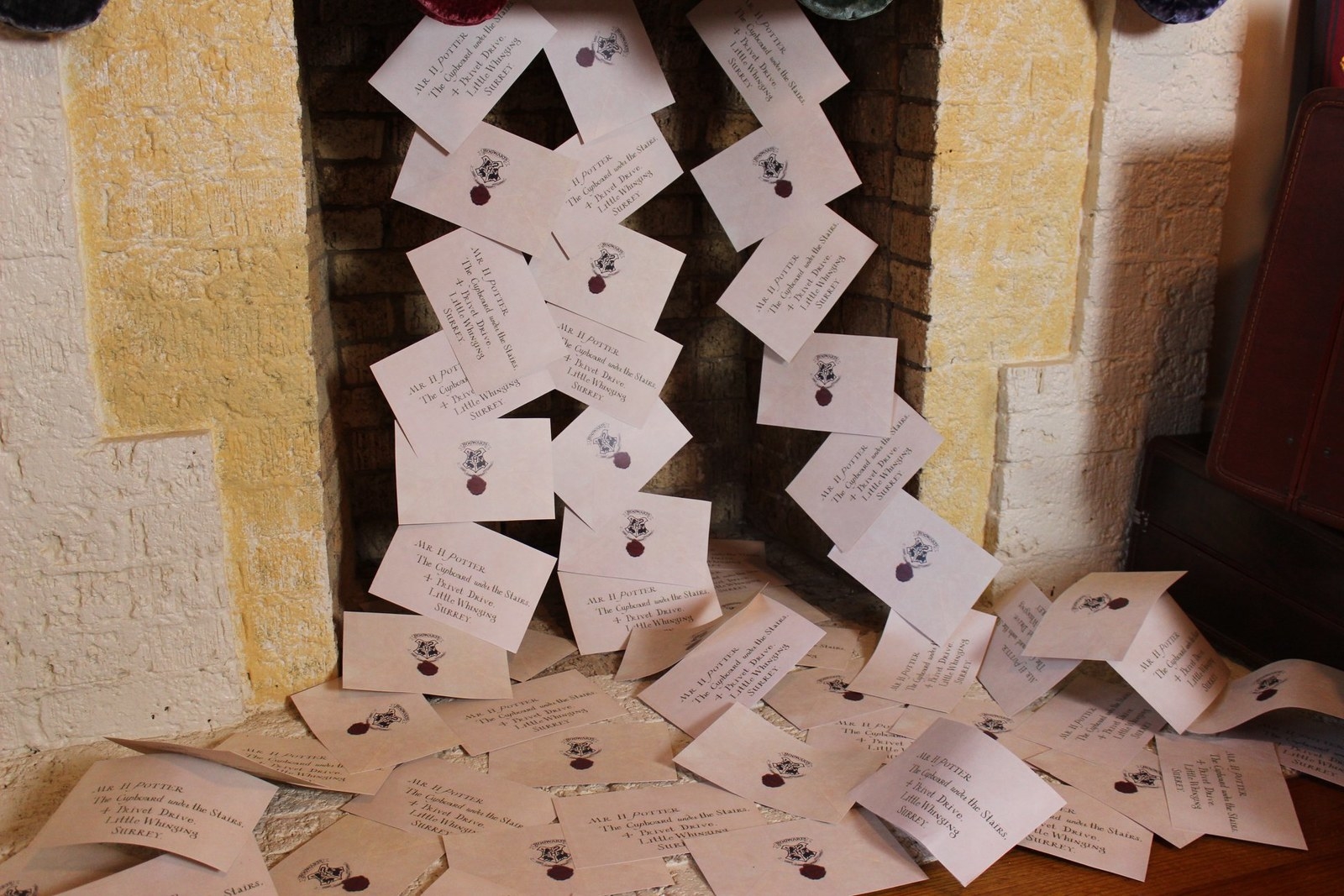 And it's lined with stockings from each Hogwarts House.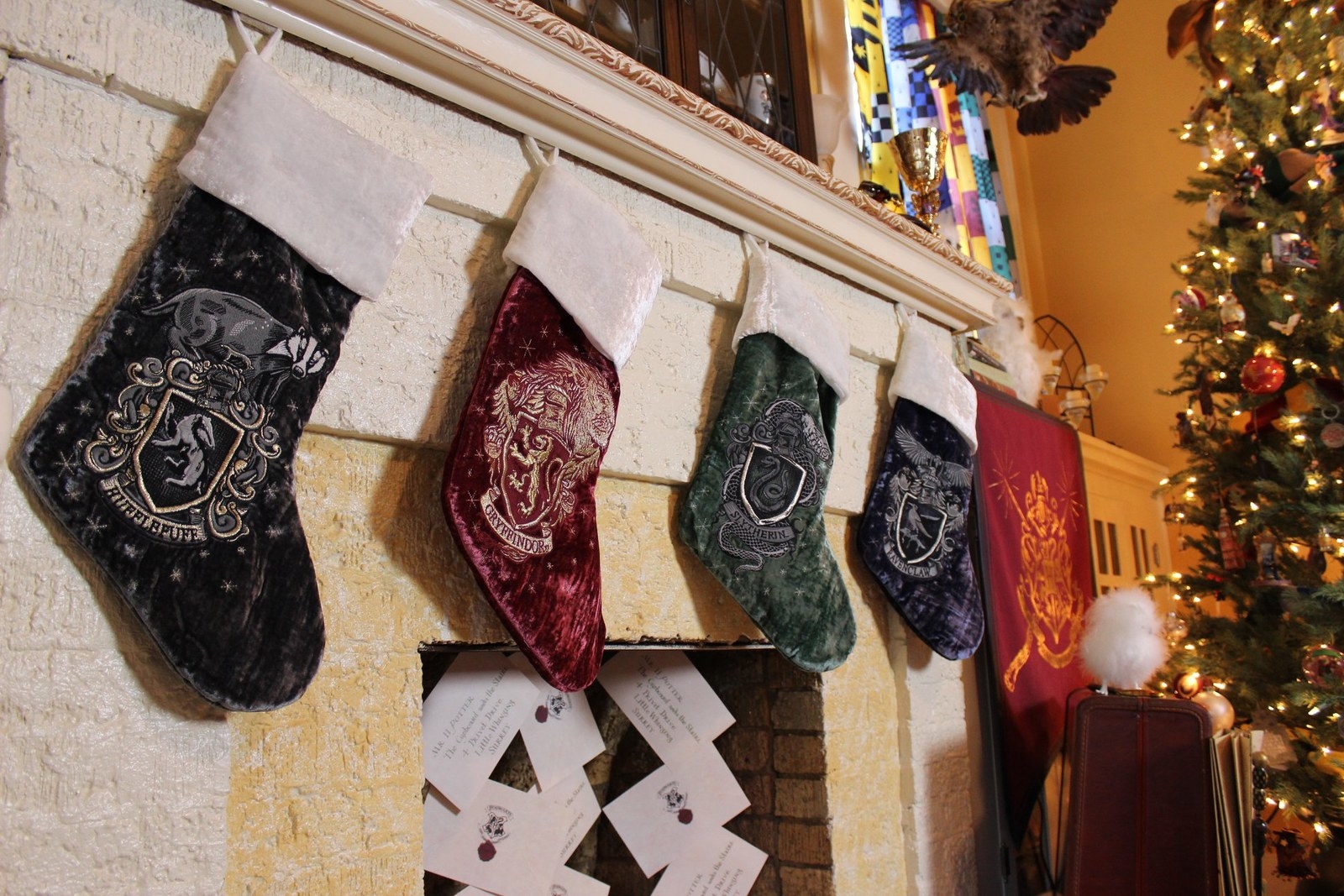 At the bottom of the Christmas tree lies a Quidditch set, along with a life-sized Dobby.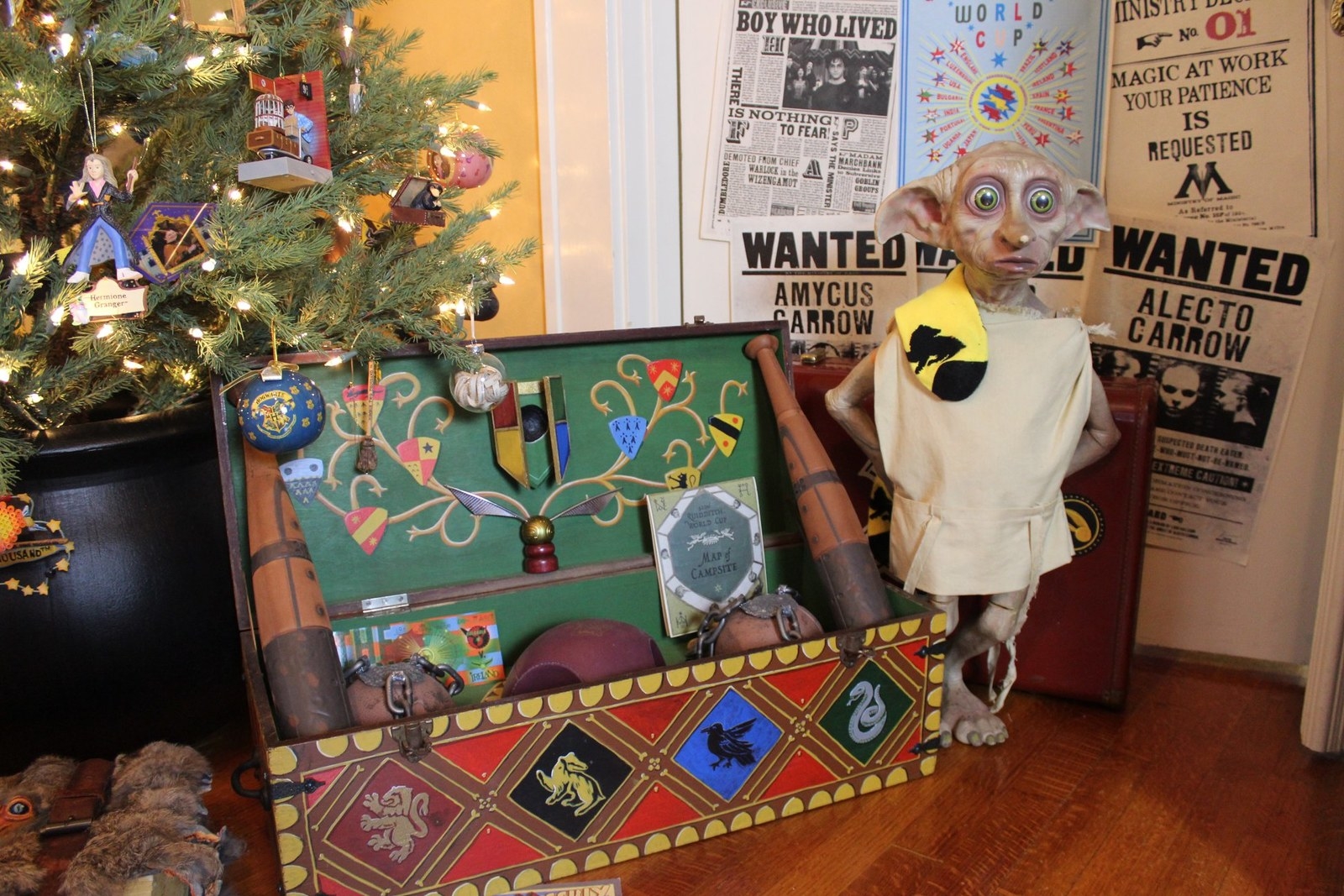 And at the top of the Christmas tree sits the sorting hat!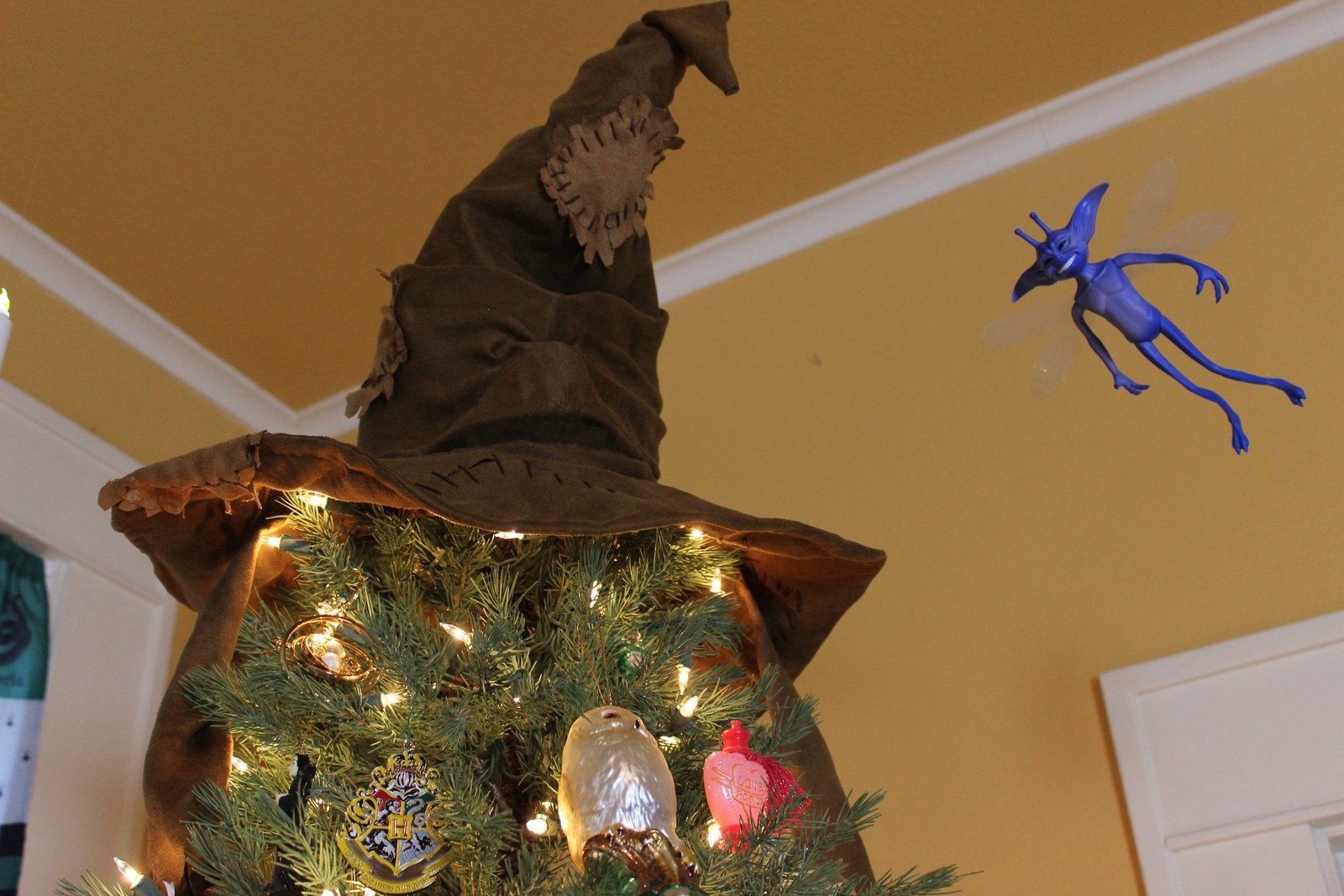 The whole display is every fan's dream.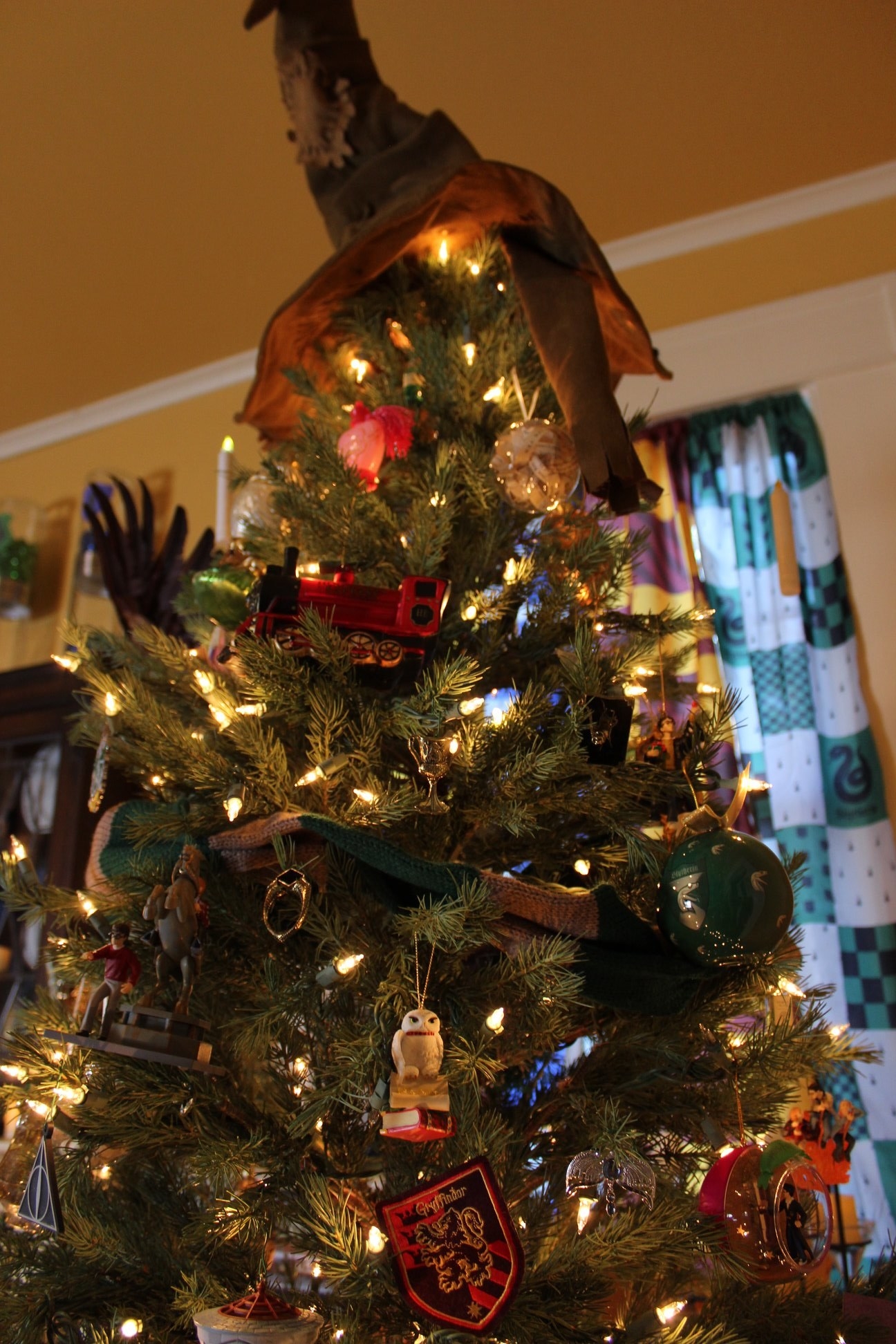 The ornaments are so cute and amazing.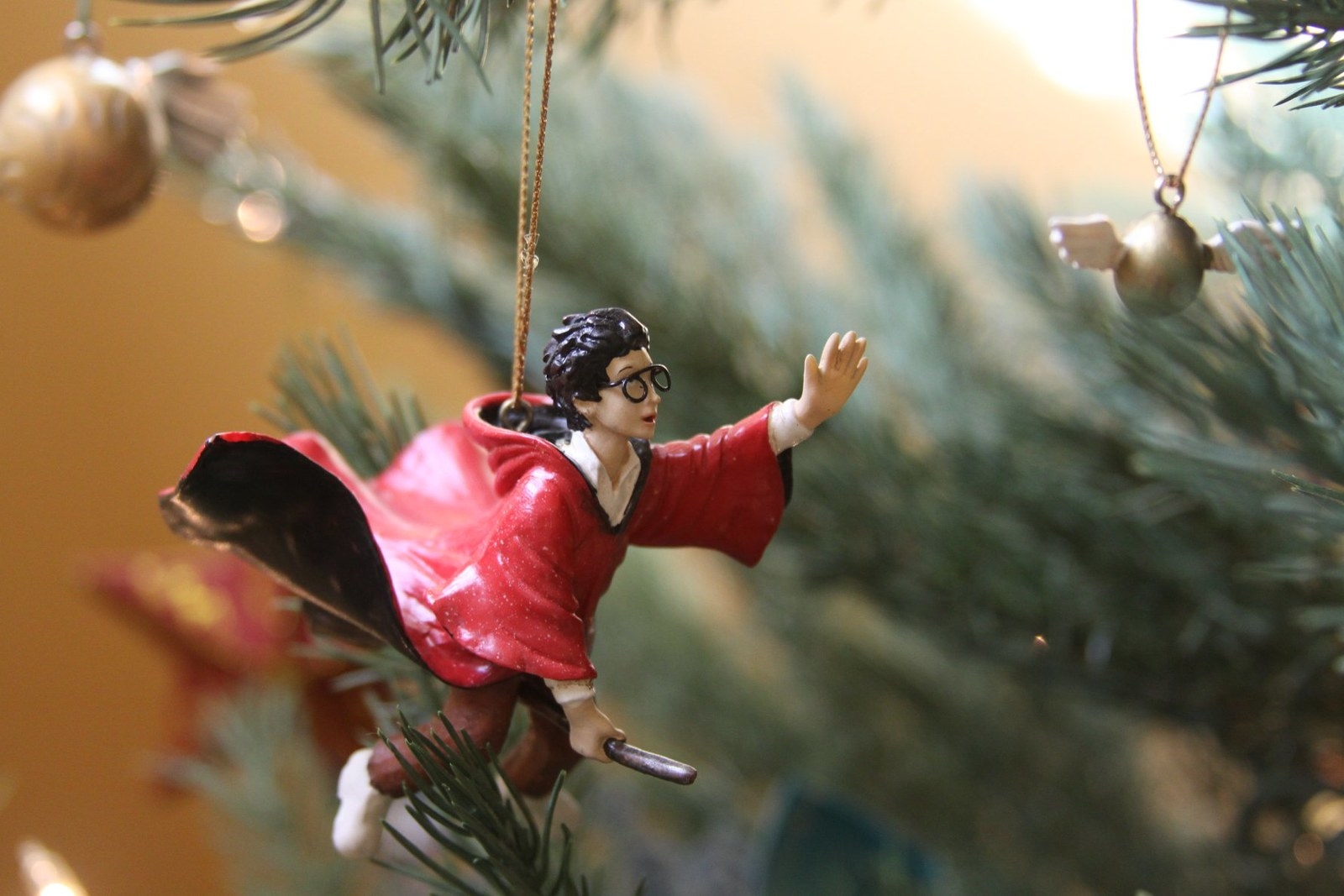 Like this Mirror of Erised...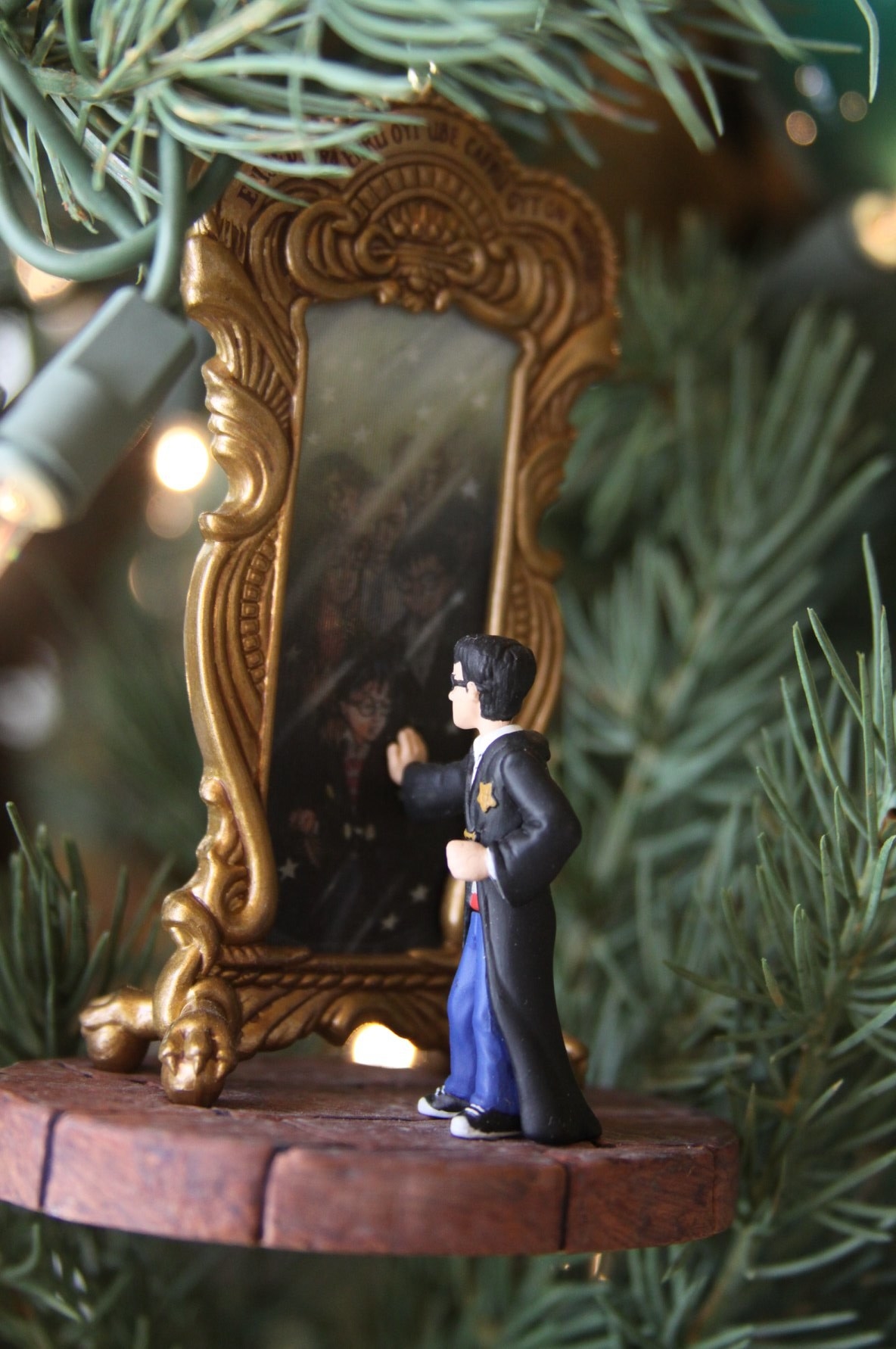 ...the Prophecy...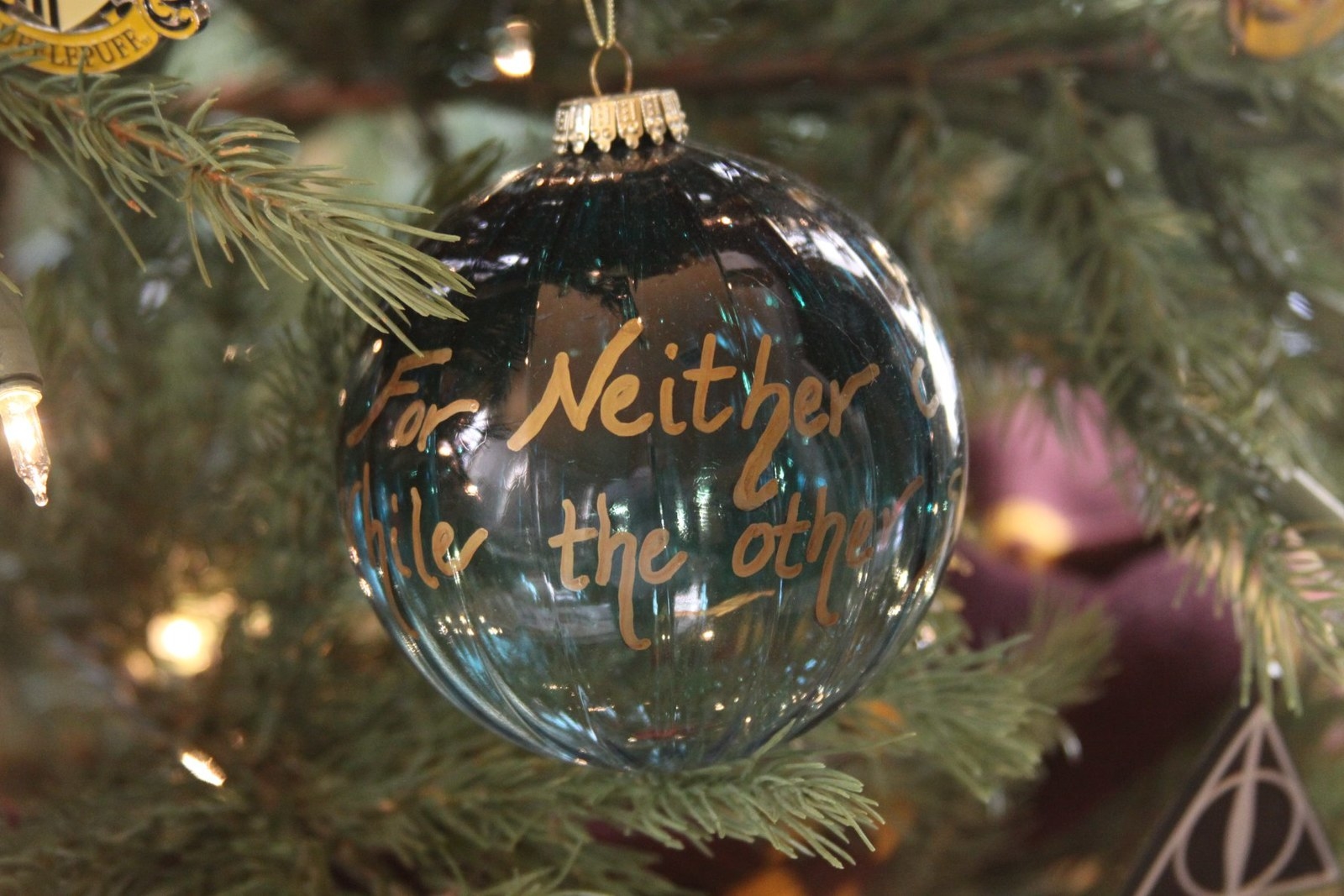 ...the Hogwarts Express...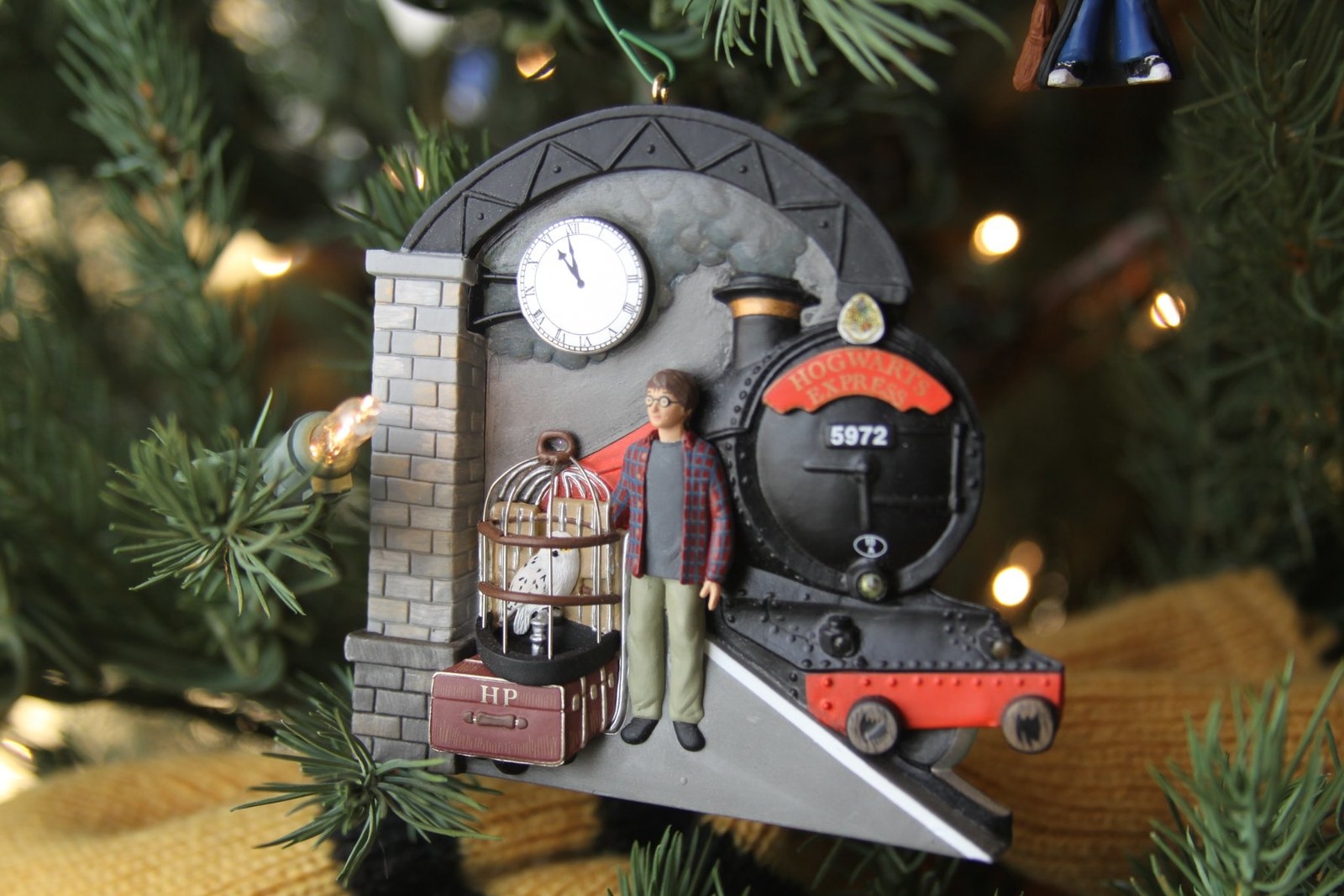 ...and even Honeyduke's.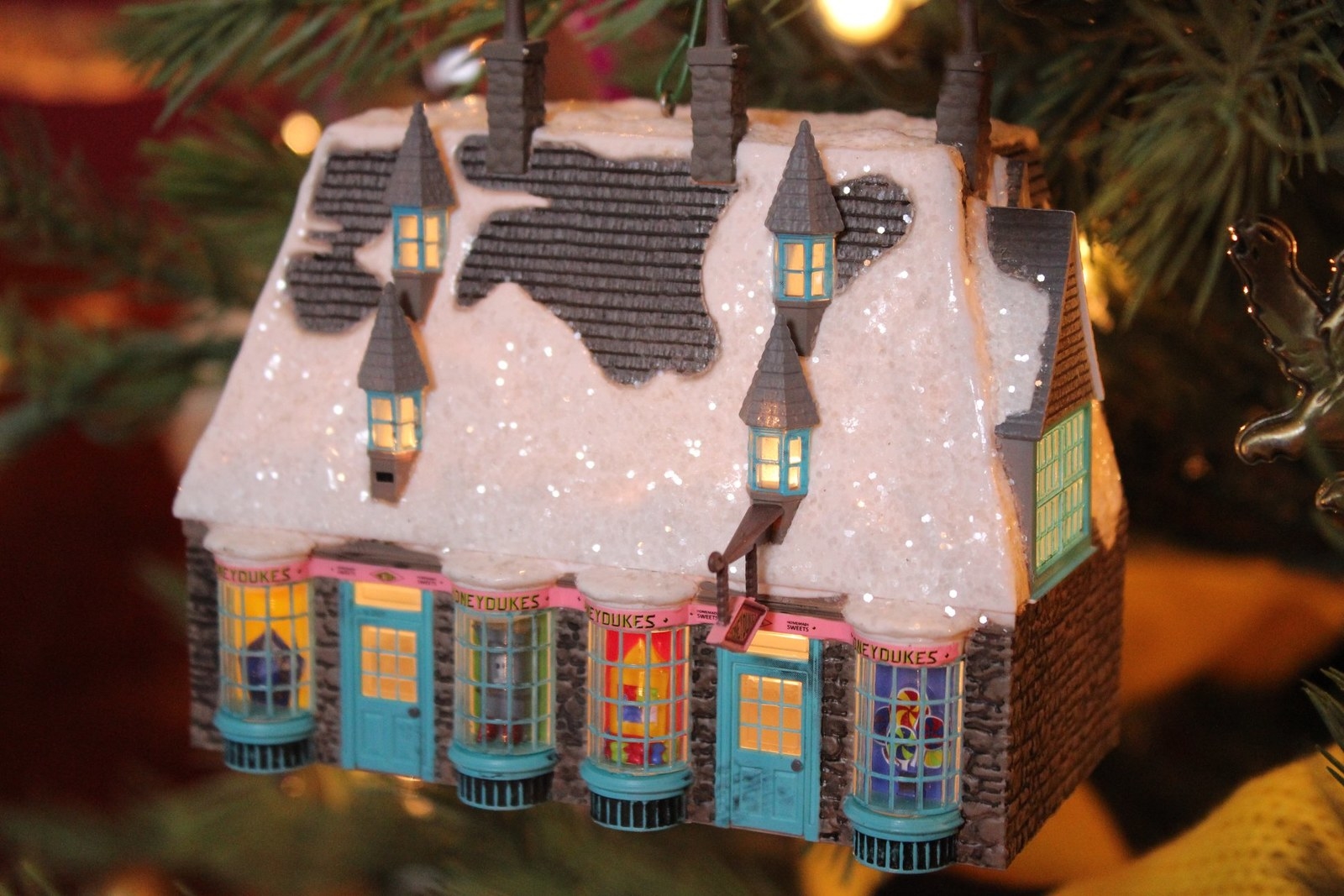 The couple has been collecting ornaments since the year 2000, making the tree more magical every year.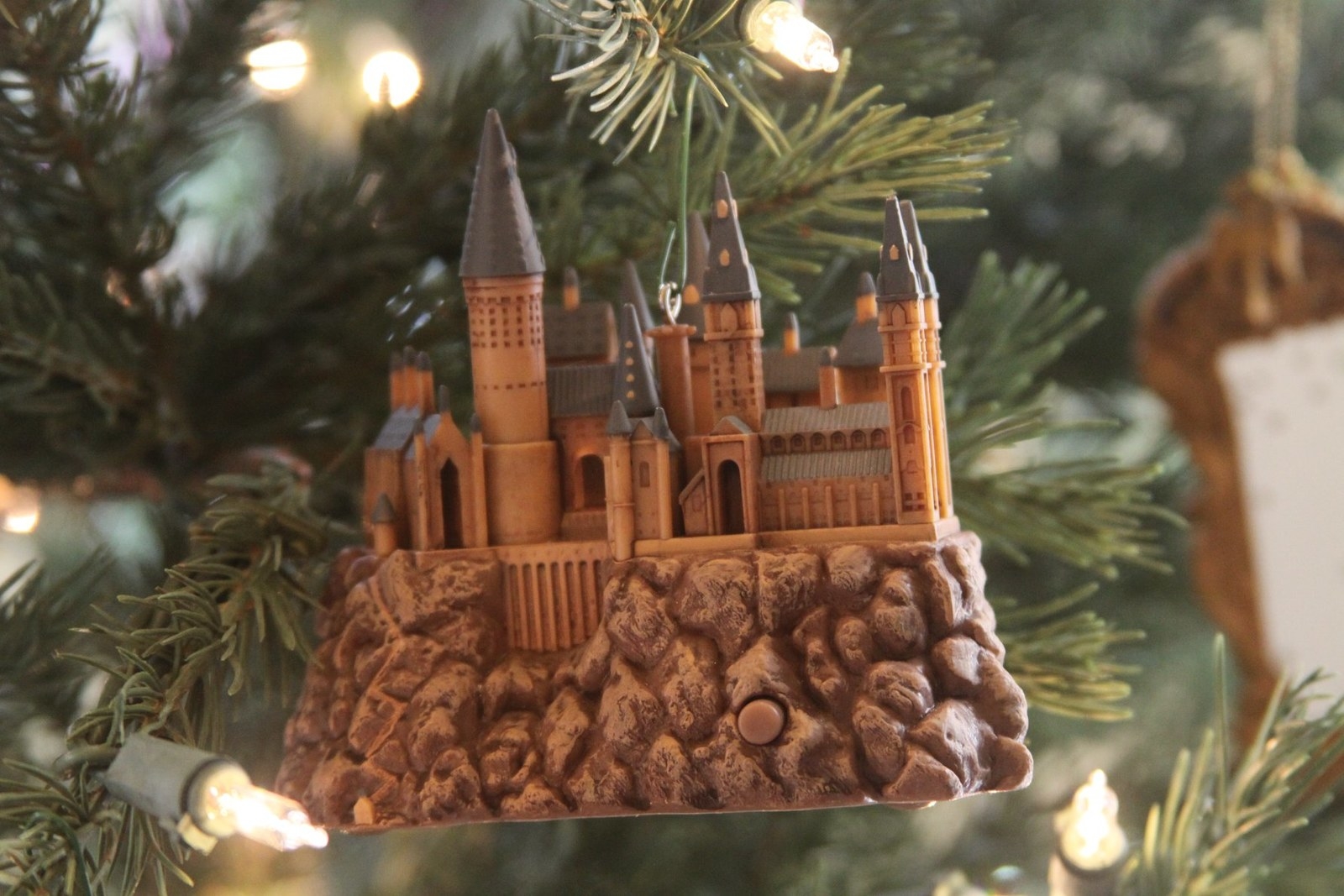 I think it's clear that Angie and Jasper Price win the award for BEST CHRISTMAS TREE 2018.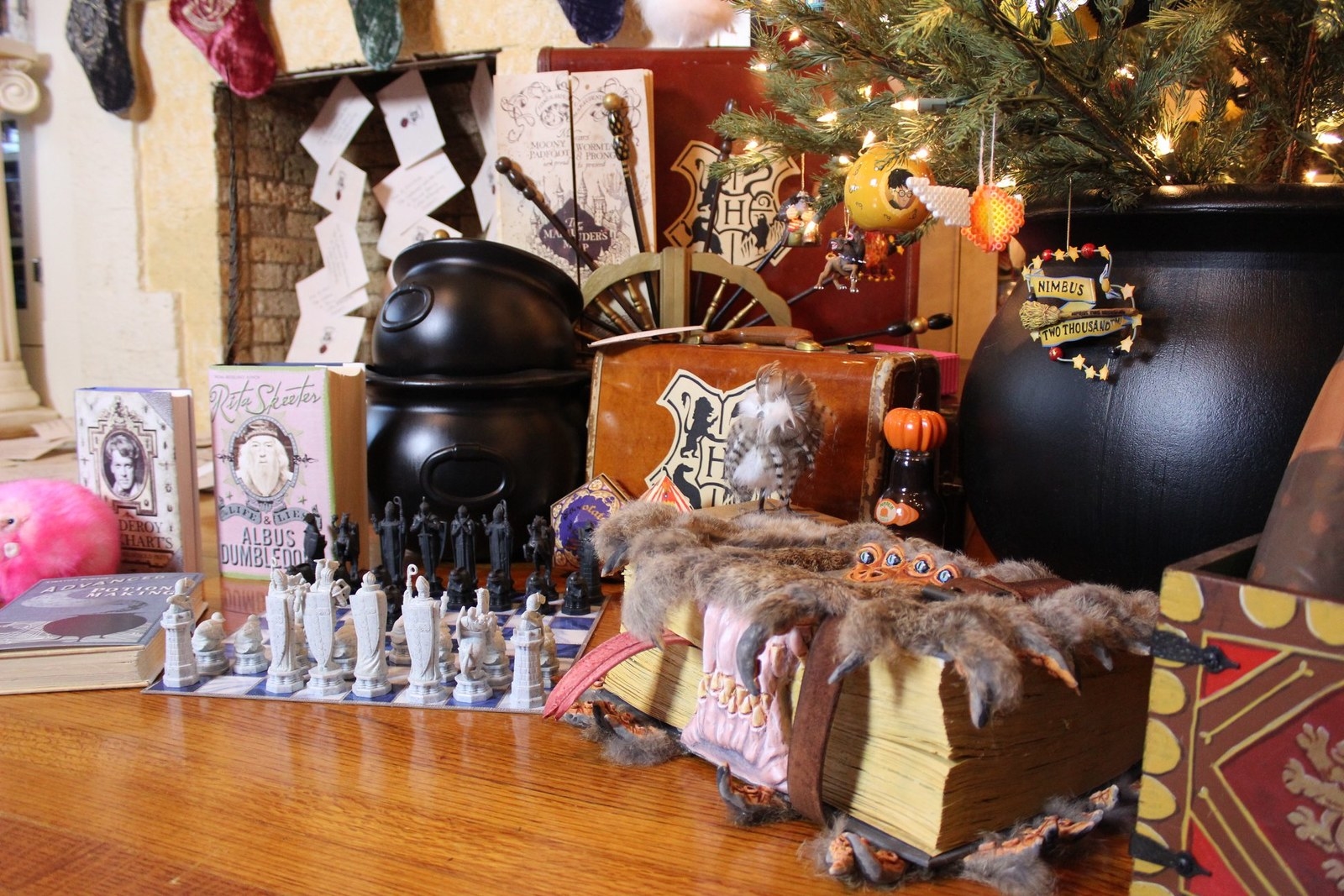 Stay magical! ✨