So it's Tuesday afternoon, I had a 7 a.m. flight to New York this morning, and decided to work from home. Which means I get to watch movies while writing.
Guardians of the Galaxy Vol. 2 is on Netflix, and I just came from Disney, so I'm in a mood. This seemed perfect.
I'm exhausted and apparently a terrible person, so I tweeted this:
And I got a lot of passionate responses.
And...oh man, I started a whole thing. James Gunn, writer and director of the Guardians of the Galaxy movies, replied with some facts.
First of all, Porgs are penguins?? Idk how legit that is, but still. Mind blown.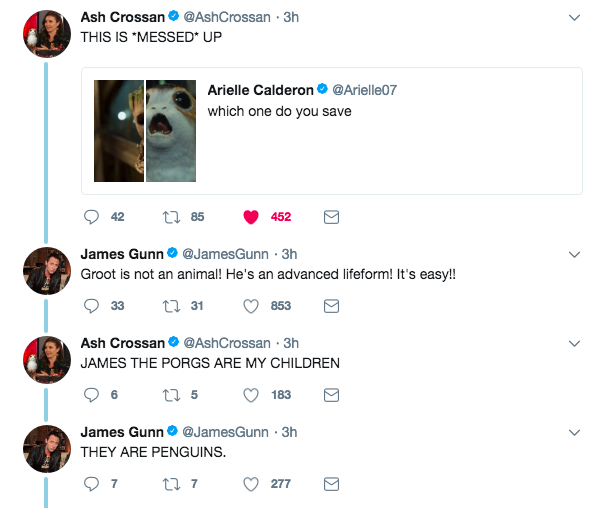 Second, he shut down the argument of Groot being able to care for himself REAL QUICK.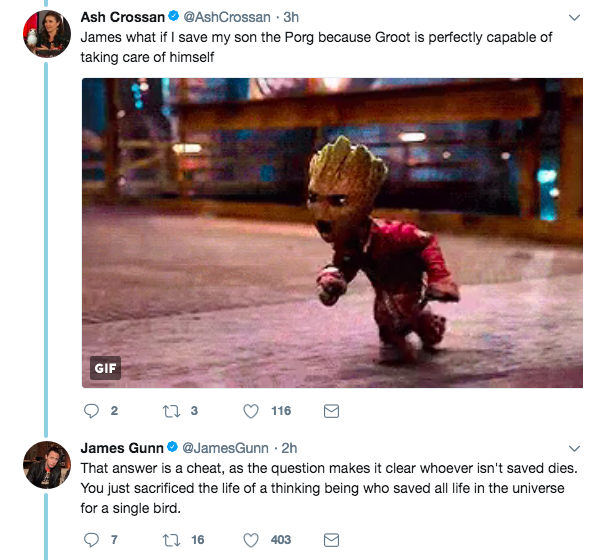 SO YOU'RE TELLING ME THAT GROOT DIED???
AND THIS IS HIS SON??????
My life has changed and I don't know how to feel.
Oops. Something went wrong. Please try again later
Looks like we are having a problem on the server.
So, which would you save?