Hi everyone! Have you heard of Guatemalan-American graphic designer and visual artist Joshua Vides? If not, take note, because his unique artwork is amazing.
Vides has partnered with Palms Resort in Las Vegas for his new pop-up called, "'Til Death Do Us Part."
It's a re-creation of Las Vegas's most iconic venue, A Little White Wedding Chapel. You might recognize it from The Hangover.
Anyway, the space is cool AF and looks like you're trapped in a cartoon (in a good way).
It opens January 18 at the Pearl Theater at the Palms, and it's open to the public for photos on show nights.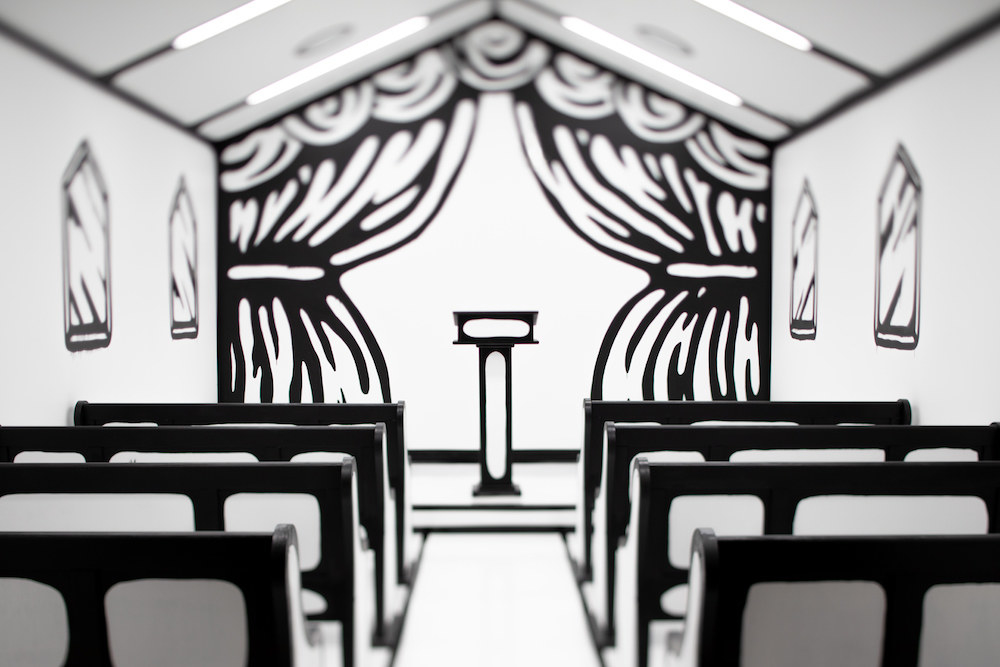 BUT you can also actually get married there! The resort is offering wedding packages ranging from $250 — $5,500.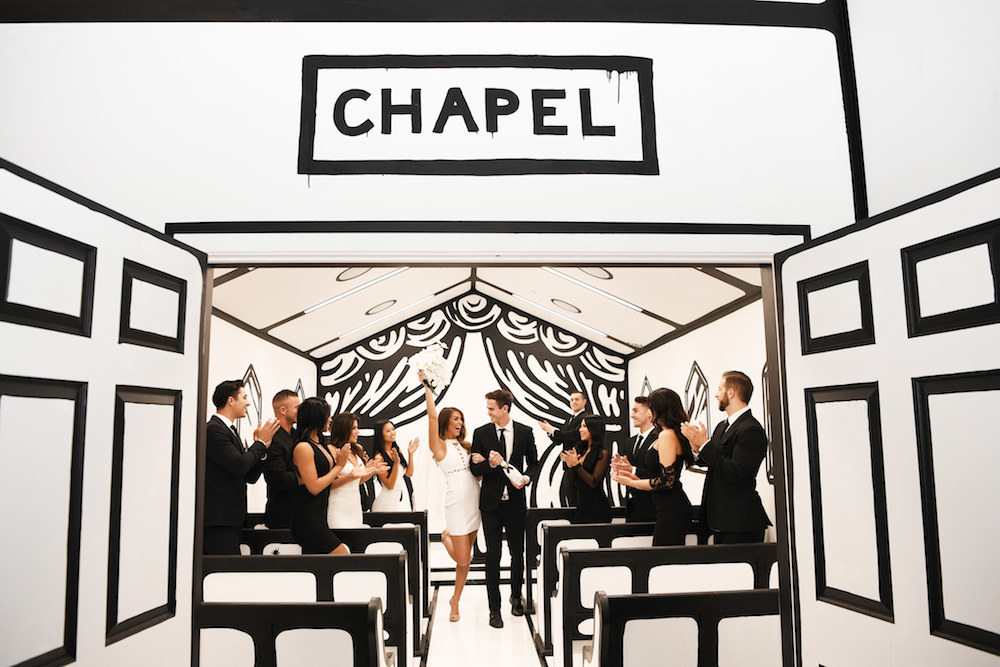 Basically it looks crazy and cool and perfect for Instagrammers. Influencers are shaking.
Would you get hitched here?