Attention, Anastasia fans! In case you haven't heard, the Broadway musical of the same name is now open at the Broadhurst Theatre.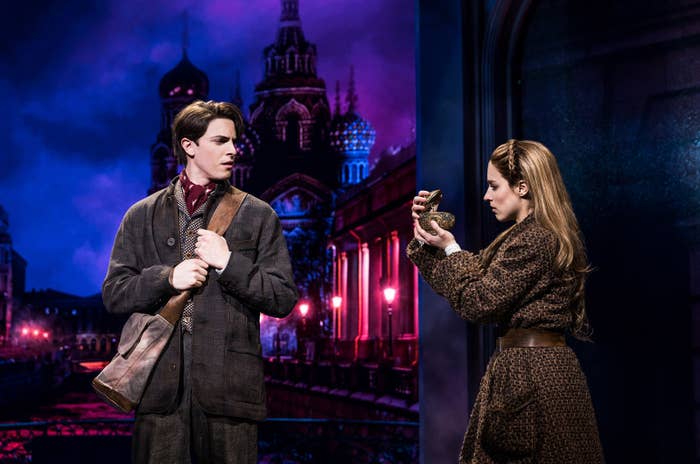 They've released some press photos, so we naturally decided to compare them to the animated film.
Here's Anastasia with her grandmother, Dowager Empress Marie.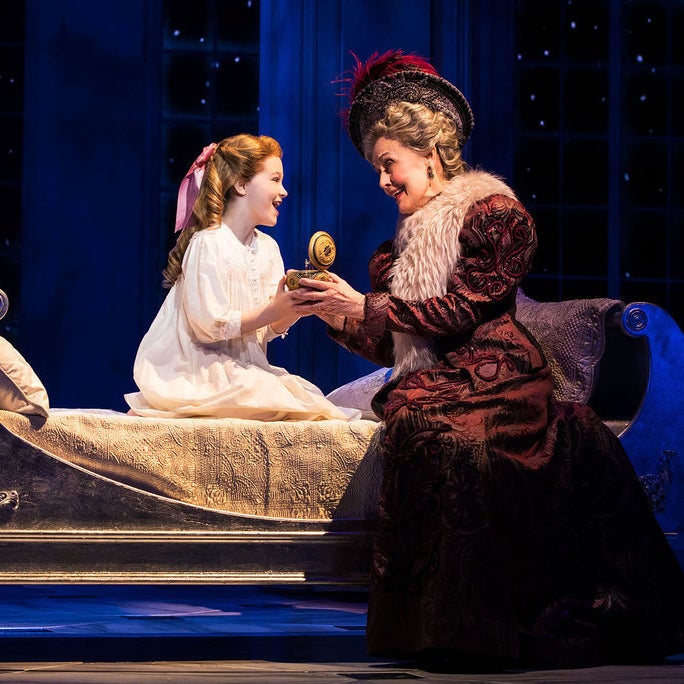 Here's a side-by-side of Anastasia and Dimitri (Dmitry in the musical) ~falling in love~.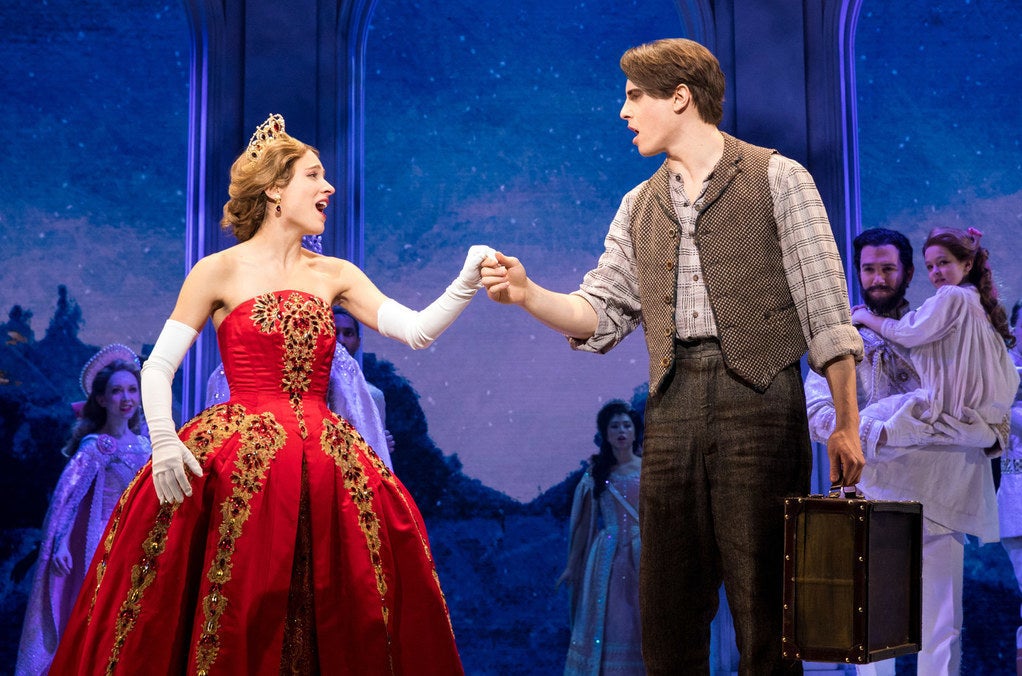 Anastasia rockin' her blue ball gown.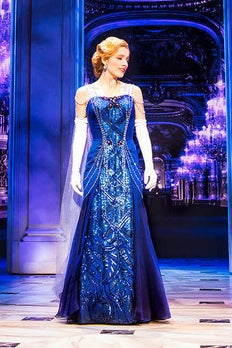 And Vladimir and Anastasia dancing the night away.