1.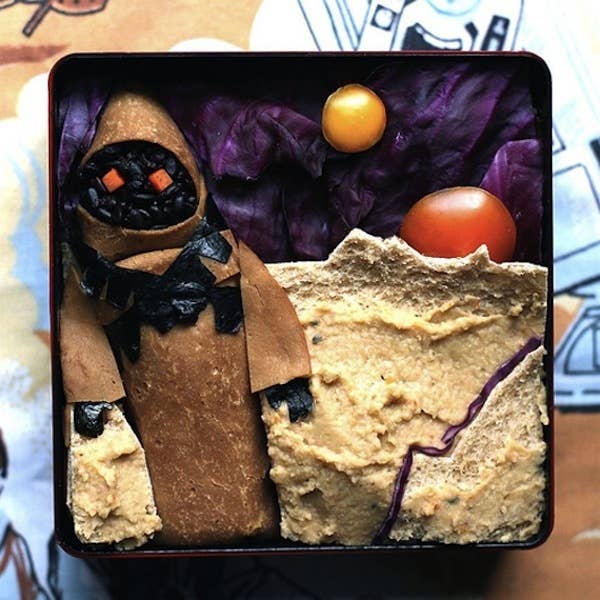 The sky in this lunch is made out of red cabbage and the sand is made out of pita and hummus. This Jawa is made out of tofurkey and has a black rice face.
2.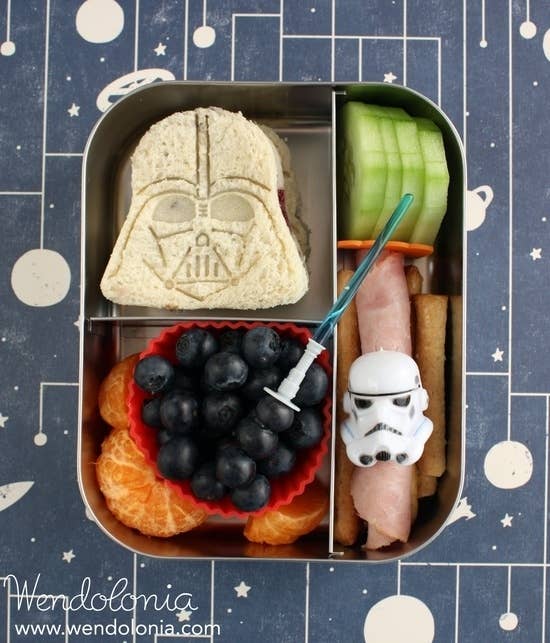 These Darth Vader sandwiches are filled with jam.
3.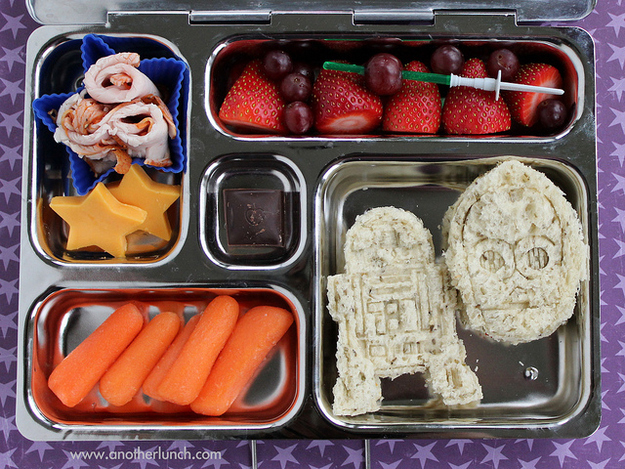 R2D2 and C-3PO are made out of rosemary bread and are filled with olive oil and red pepper flakes.
4.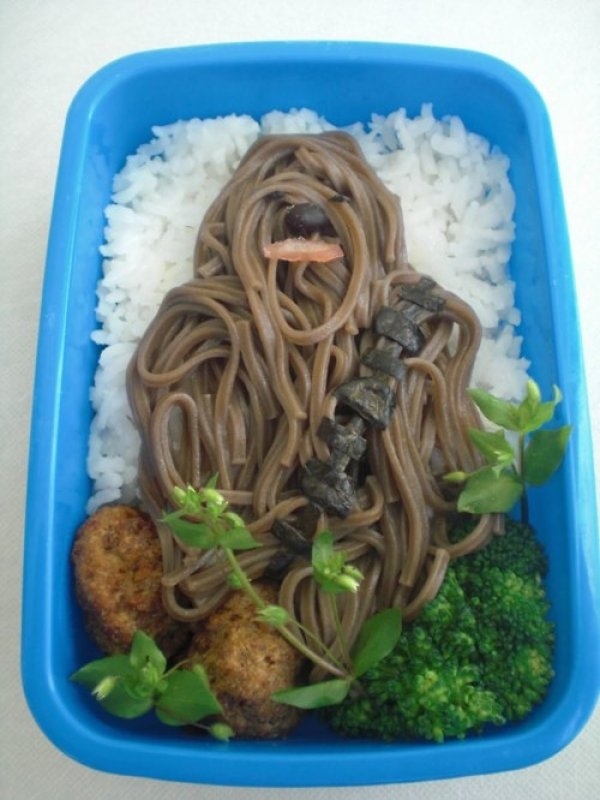 Chewbacca is made out of soba noodles with a nori, black bean, and tomato face.
5.
Yoda's eyes are made of green M&M's.
6.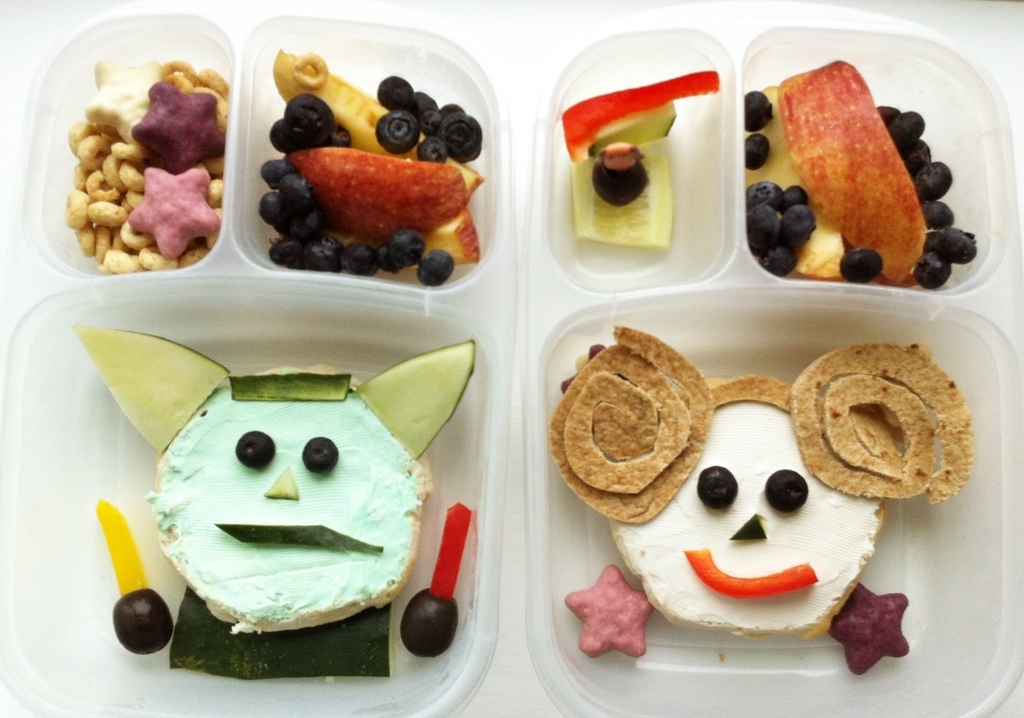 Princess Leia has hair made of tortilla.
7.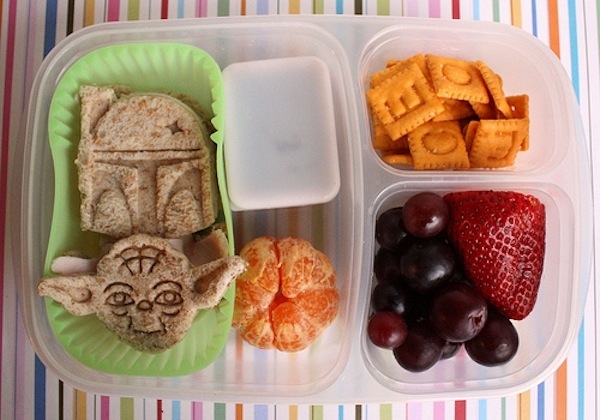 Yoda's head is a turkey sandwich.
8.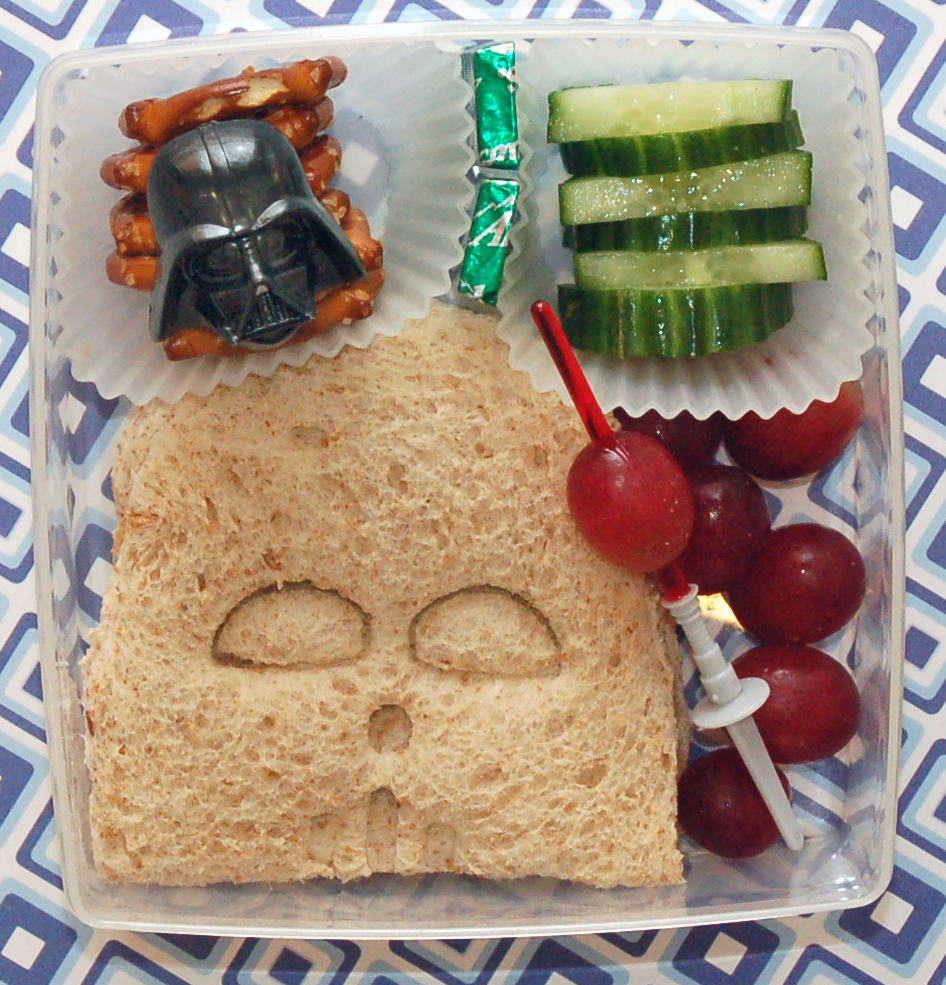 This lunch is complete with a Darth Vader sandwich and red lightsaber cupcake pick.
9.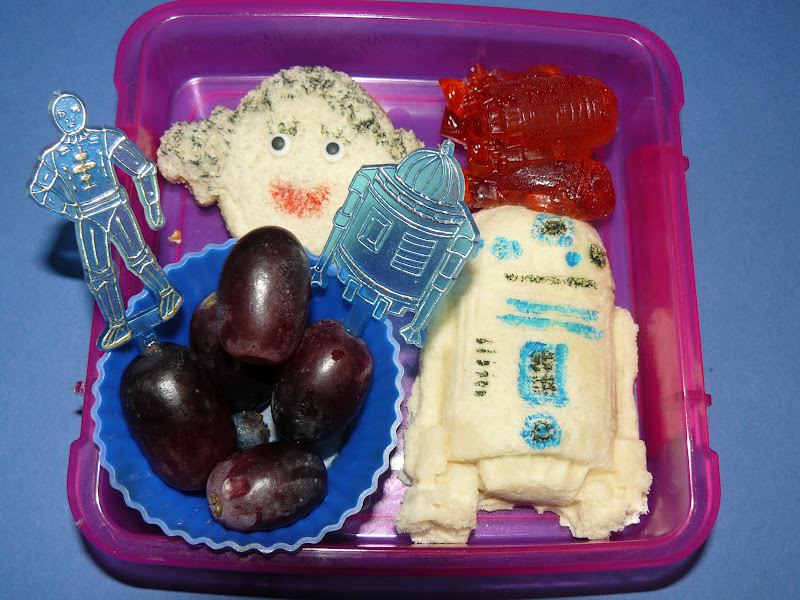 This lunch has a Princess Leia sandwich with soybutter and jelly, an R2D2 sandwich with jelly, and R2D2 gummies.
10.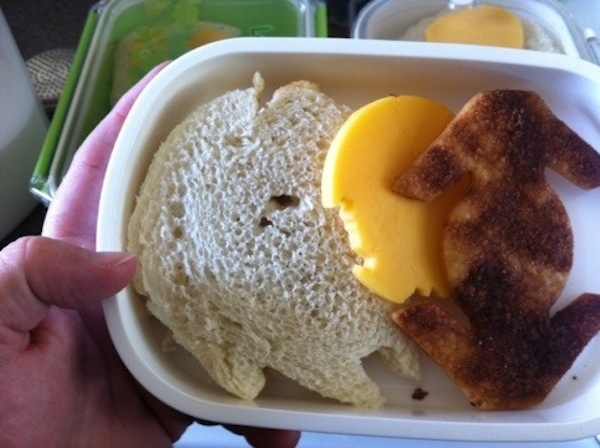 This lunch consists of a Millennium Falcon sandwich and Vader's TIE Fighter cinnamon pie crust for dessert.
11.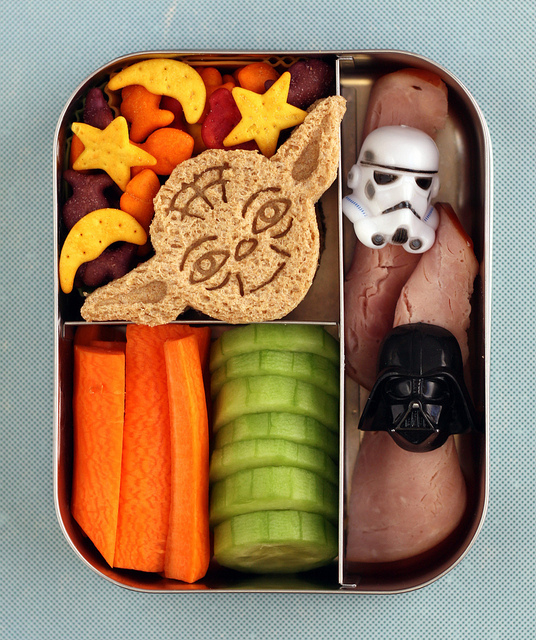 This PB&J Yoda head sandwich is floating in a sea of space-shaped goldfish crackers.
12.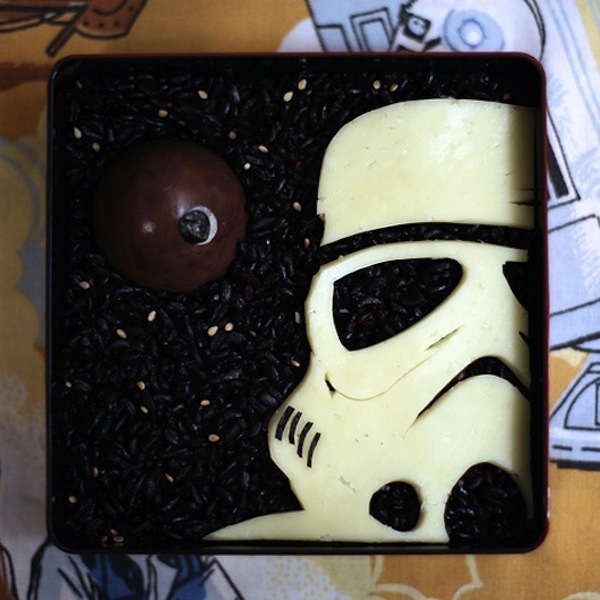 This Stormtrooper is made out of monterey jack cheese with nori detail, the sky is made out of rice and sesame seeds, and the death star is a dyed boiled egg.
13.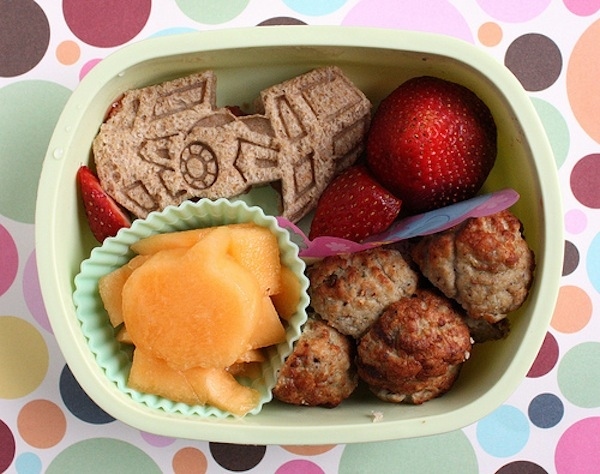 This TIE Fighter sandwich has strawberry jam in it.
14.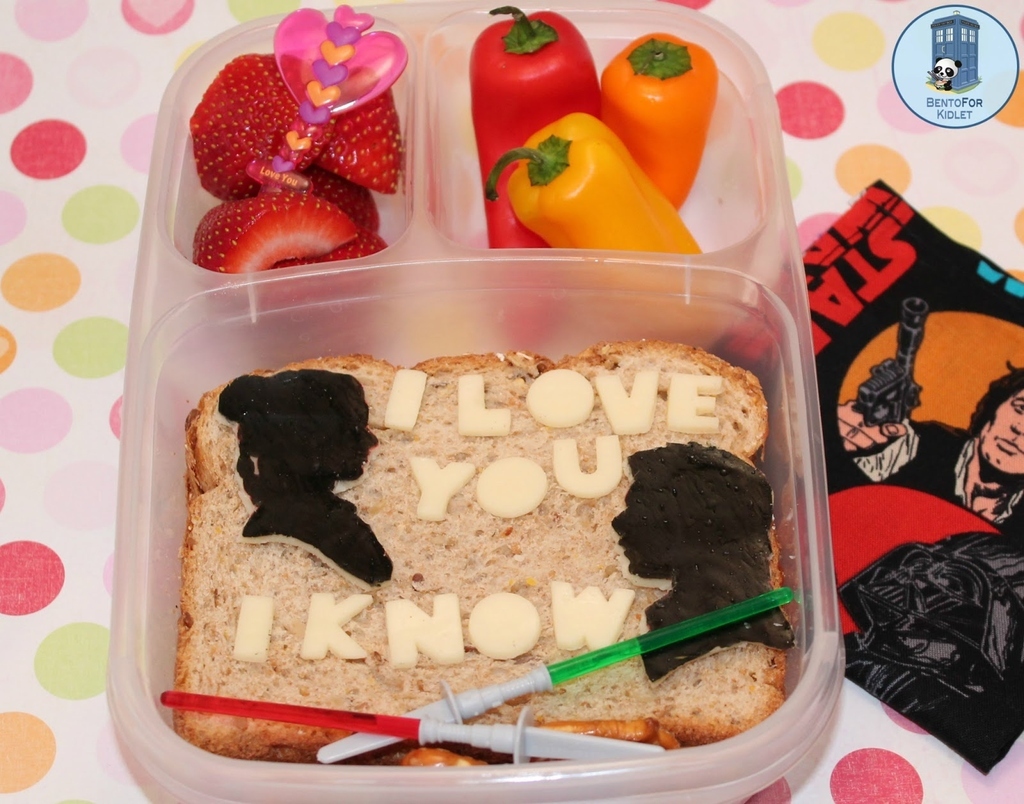 This is a PB&J sandwich with cheese accents.
15.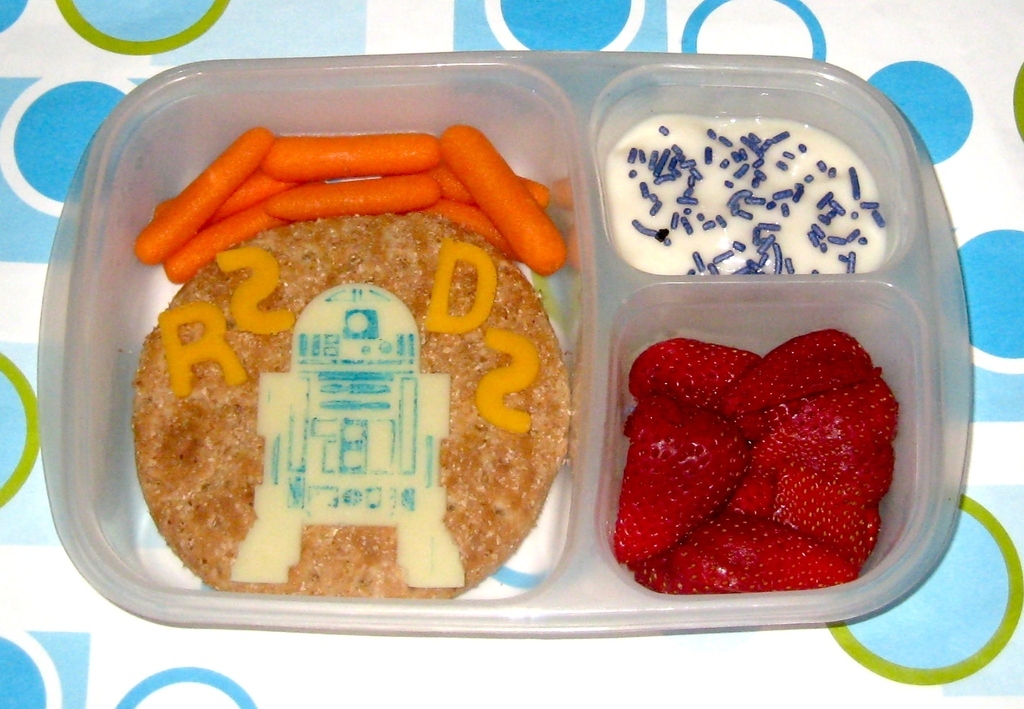 This is a turkey and cheese sandwich topped with an R2D2.
16.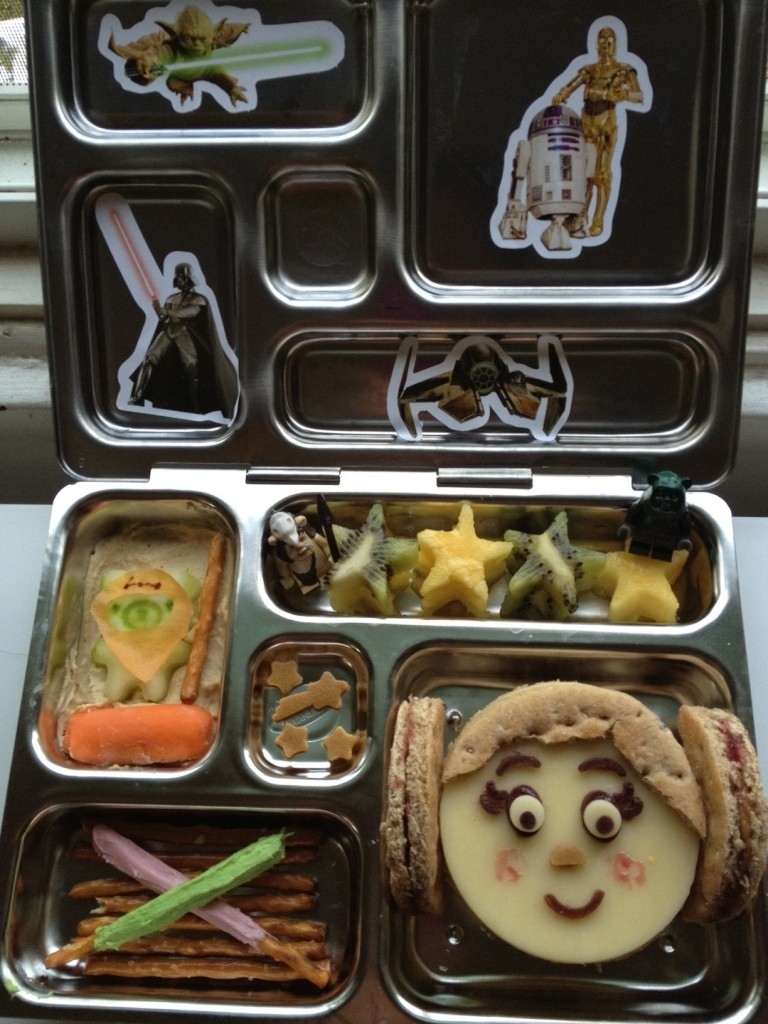 Princess Leia is a cheese sandwich with rosy cheeks made out of jelly. Her hair is made out of almond butter sandwiches.
17.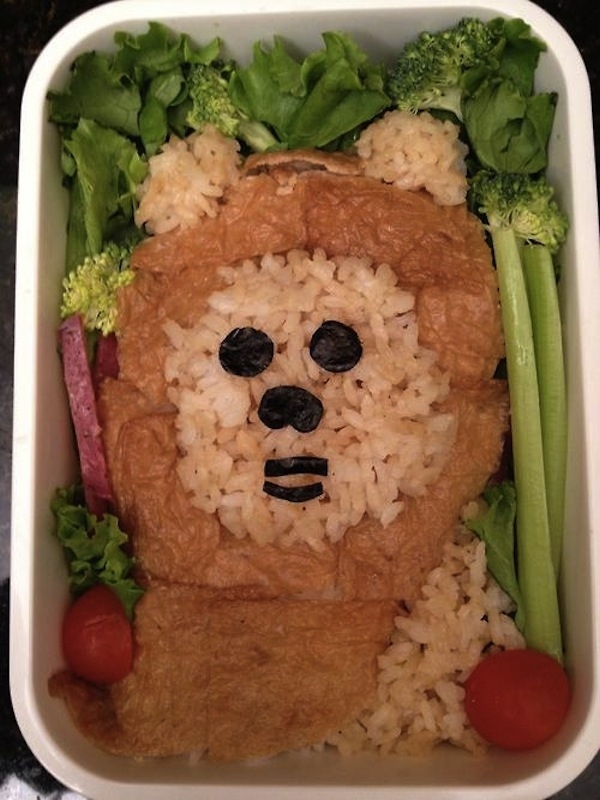 This Ewok is made out of rice and has a seaweed face.
18.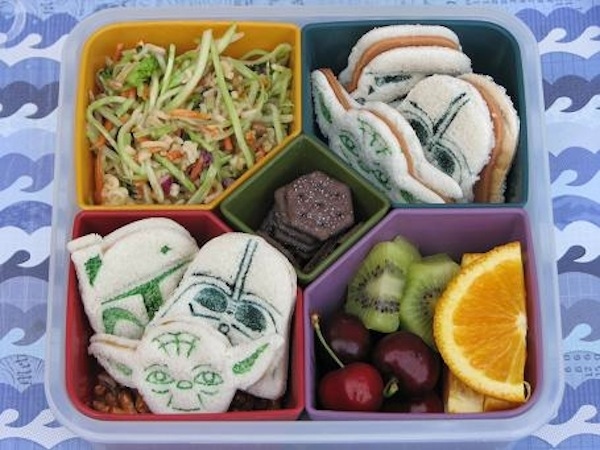 Some of these Star Wars sandwiches are made with peanut butter and some of them are made with soy ham.