It would be impossible to encapsulate the experience of parenthood in one quote.
Maybe Jodi Picoult perfectly described motherhood when she said, "Once you sign on to be a mother, [24/7] is the only shift they offer."
Or maybe it was Gail Tsukiyama's gentler take: "Mothers and their children are in a category all their own. There's no bond so strong in the entire world. No love so instantaneous and forgiving."
James Baldwin was certainly onto something when he wrote, "Children have never been very good at listening to their elders, but they have never failed to imitate them."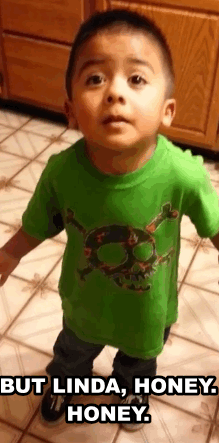 Ditto Bette Davis when she revealed the darker truth: "If you have never been hated by your child, you have never been a parent."
Perhaps you just love the simplicity of Leo Tolstoy's statement: "Everything depends on upbringing."
We want to know! Tell us your favorite quote about parenthood in the comments below, and you might be featured in a BuzzFeed article!