1.
Angel's Landing in Zion National Park, Utah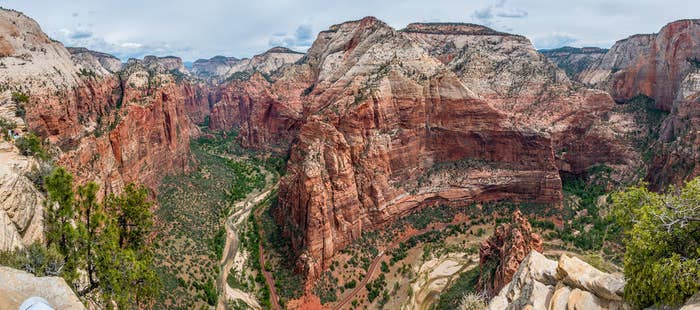 "Angel's Landing in Zion National Park, Utah! The last half mile of the ascent is up a sheer rock face with only chains to hold on to, so you feel like a total badass for getting past it, and the view at the end is breathtaking." —Sarah Schwartz, Facebook
2.
Cinque Terre, Italy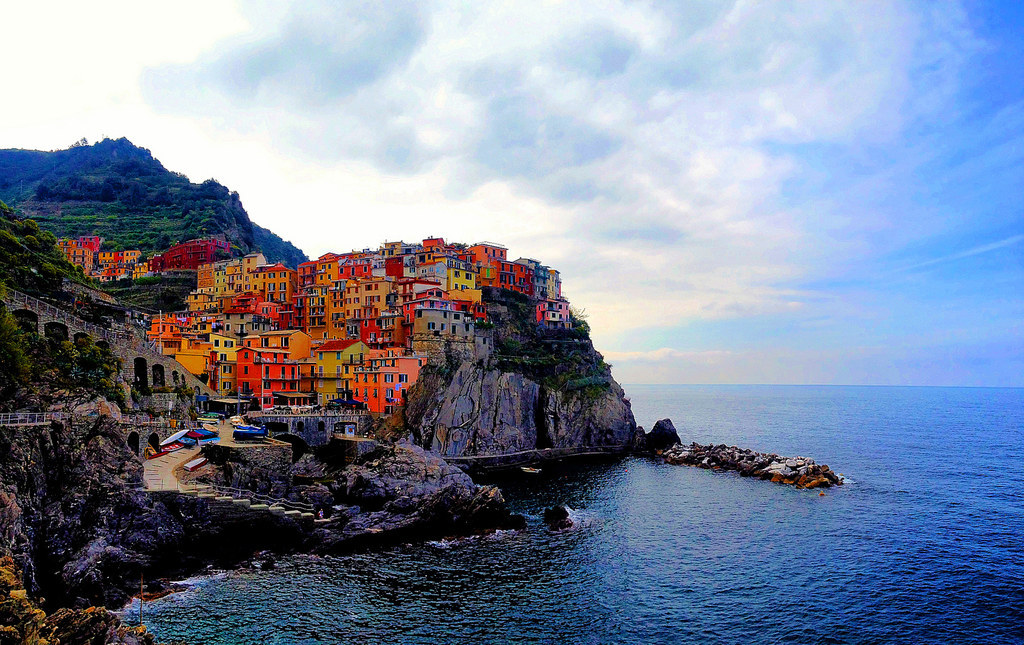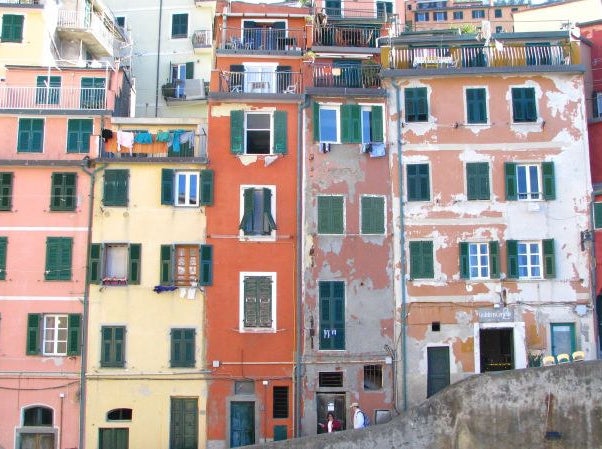 "Cinque Terre hands down! You can pick and choose which sections of the hike to do and take a train between each. The lovers' walk between Riomaggiore and Manarola is gorgeous — even the plants have the initials of lovers carved into them. The last bit between Vernazza and Monterosso is a tough uphill climb, but when you reach the top and see the gorgeous beach below it is totally worth it!" —Kassie Ricci, Facebook
3.
West Coast Trail on Vancouver Island, Canada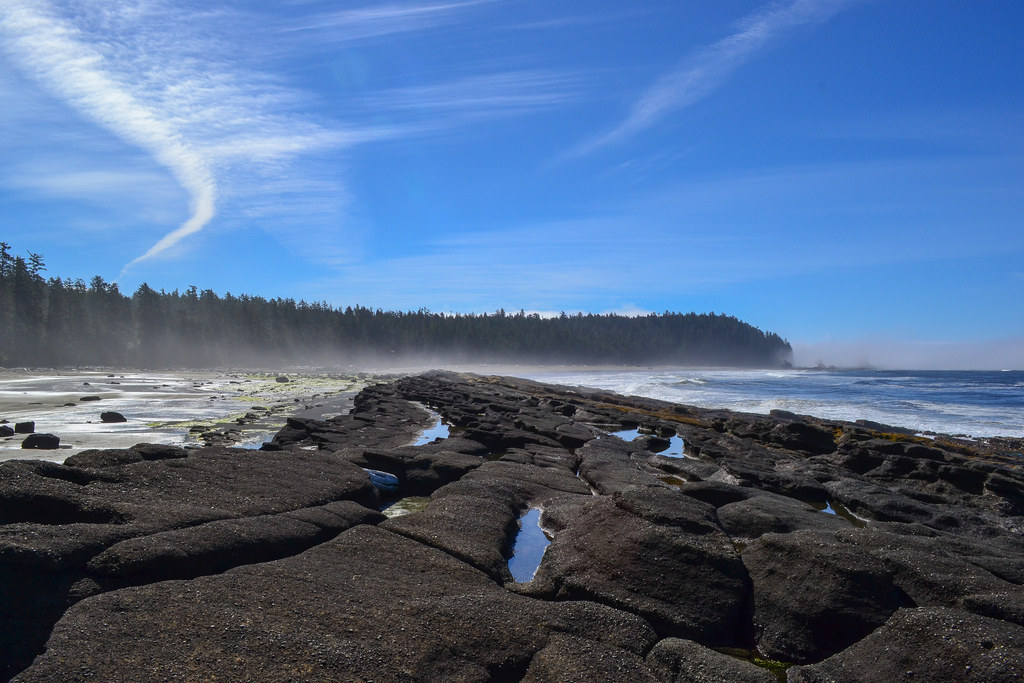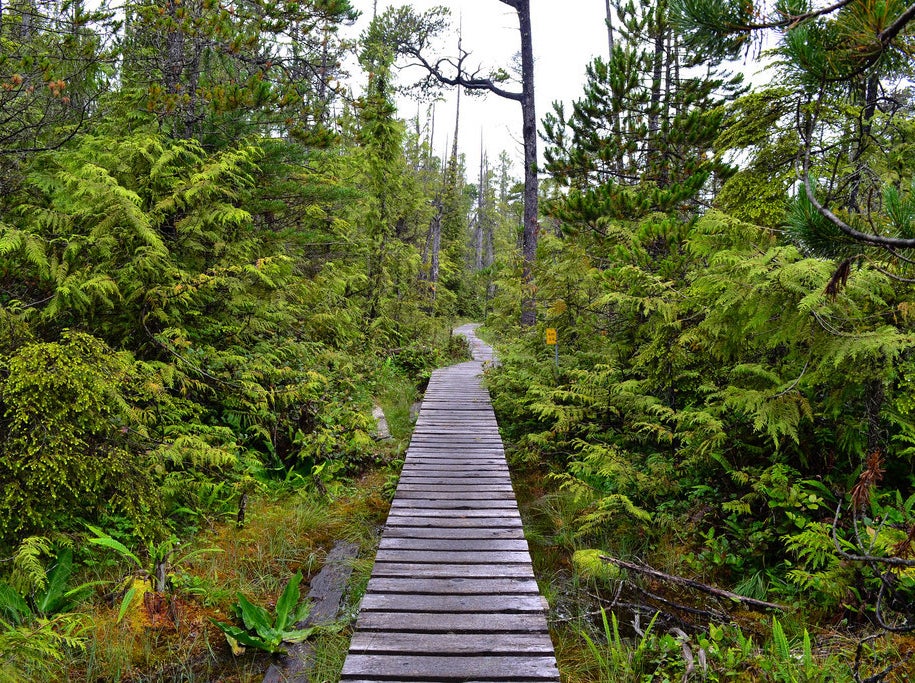 "The West Coast Trail in BC, Canada...just gorgeous! Perfectly challenging. Seven days of blissful hiking in nature." —Liz Michelle, Facebook
"The Kalalau trail on Kauai, Hawaii. The day of that hike was probably the best day of my life." —AndThenISaySomething
5.
Jotunheim National Park, Norway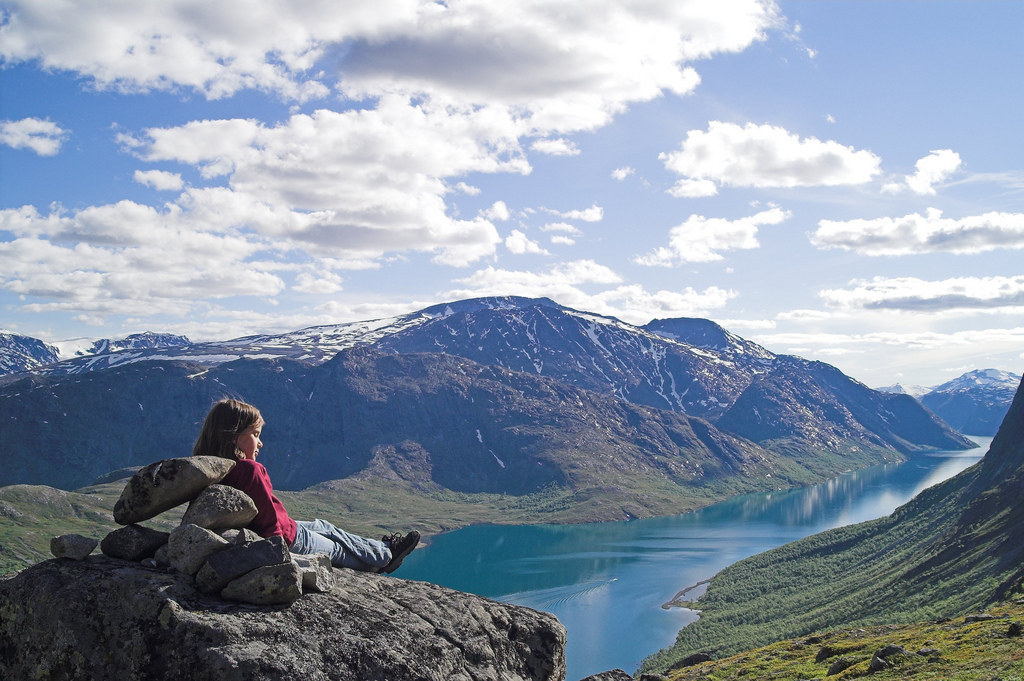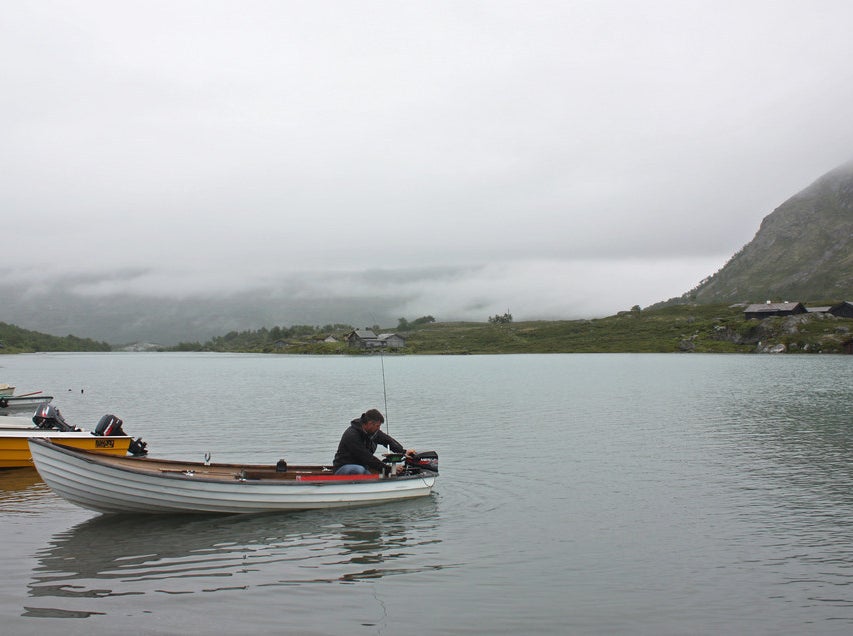 "Jotunheimen National Park in Norway. Glaciers, reindeer, and breathtaking mountains. It feels like you're walking through a spectacle painting." —robyna45b596d55
6.
Havasu Falls in Havasupai; Grand Canyon, Arizona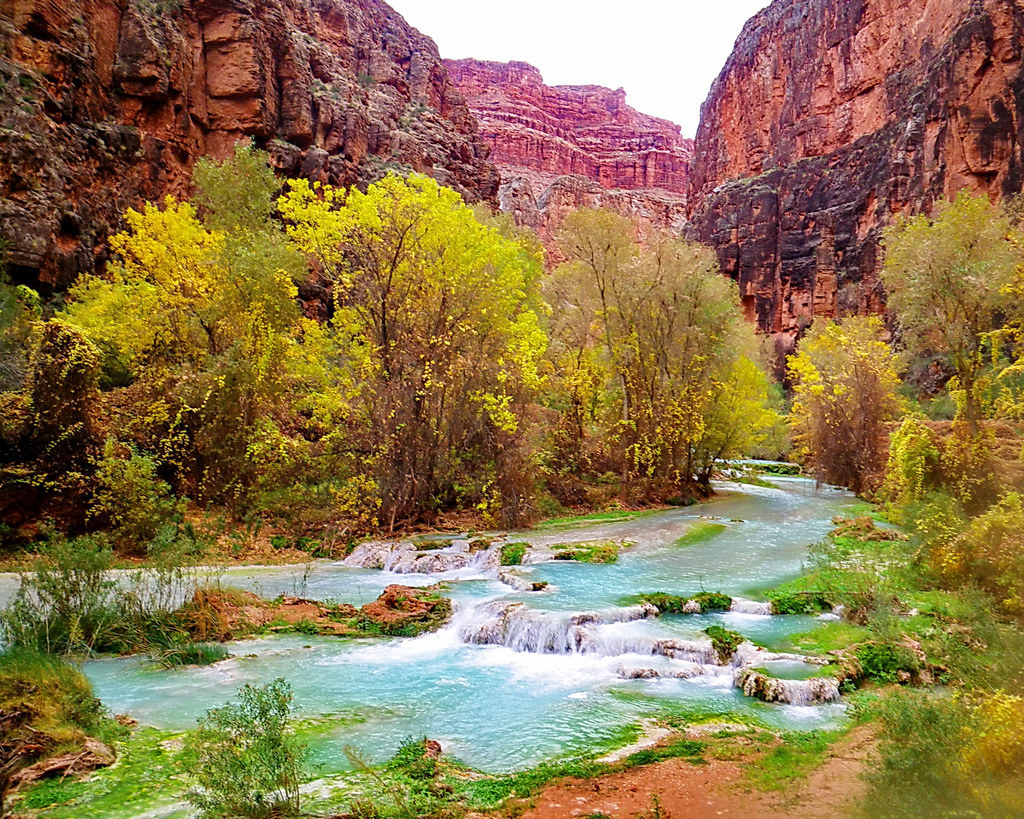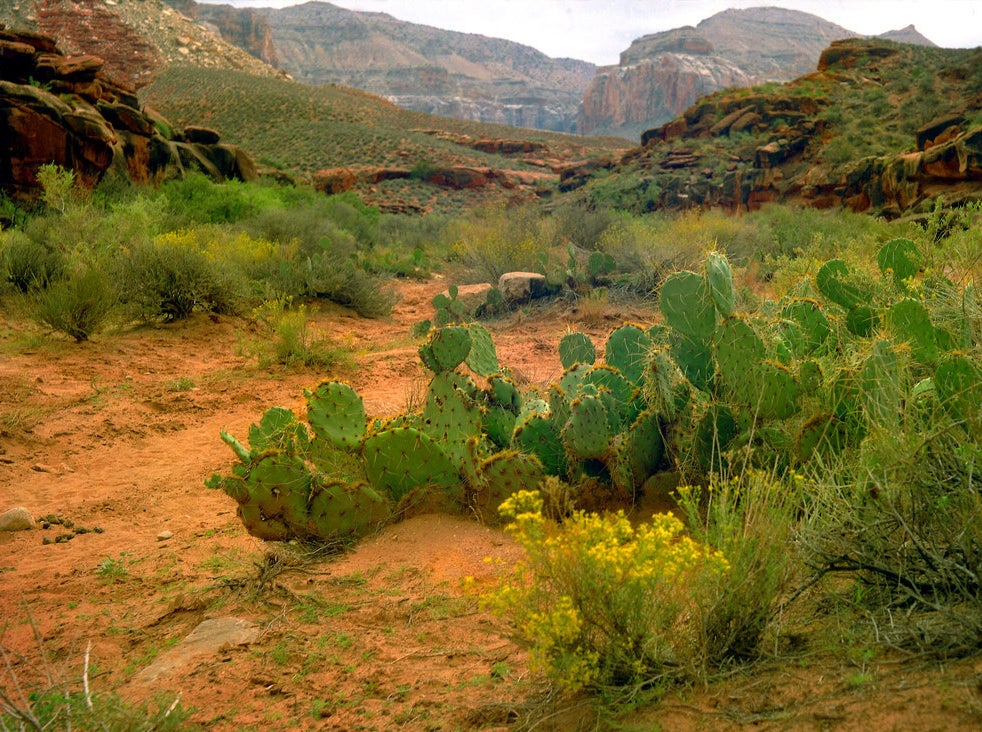 "Havasupai, it's so beautiful. Hiking 10 miles through the desert on the bottom of the canyon, then you pass a Native-American burial ground and come up over a cliff with a giant turquoise waterfall. So awesome." —bosun
7.
W Trek in Torres del Paine National Park, Chile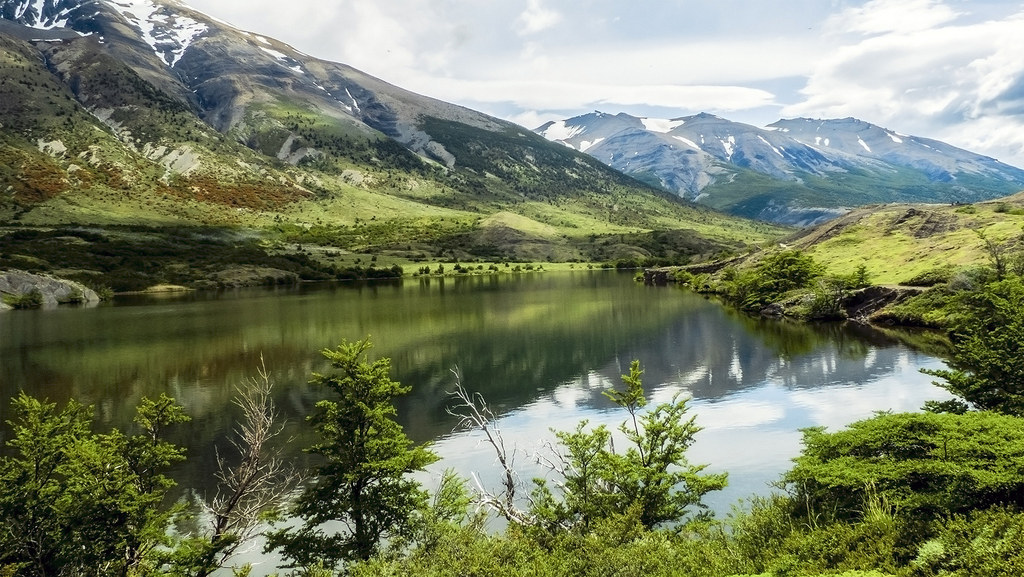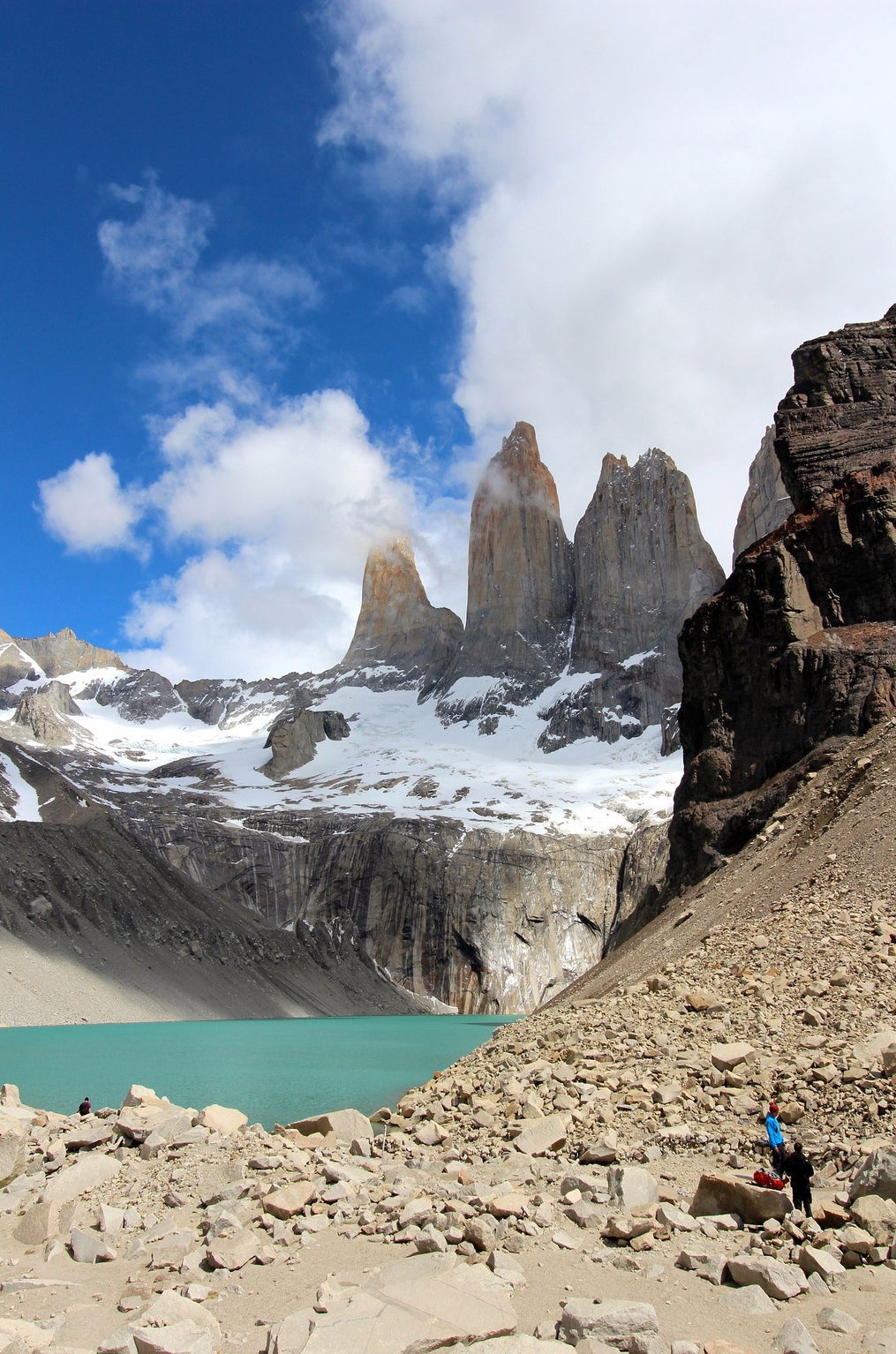 "The W Trek in Torres del Paine, Chile, was incredible." —Benjamin Strauss, Facebook
8.
Tamang Heritage Trek, Nepal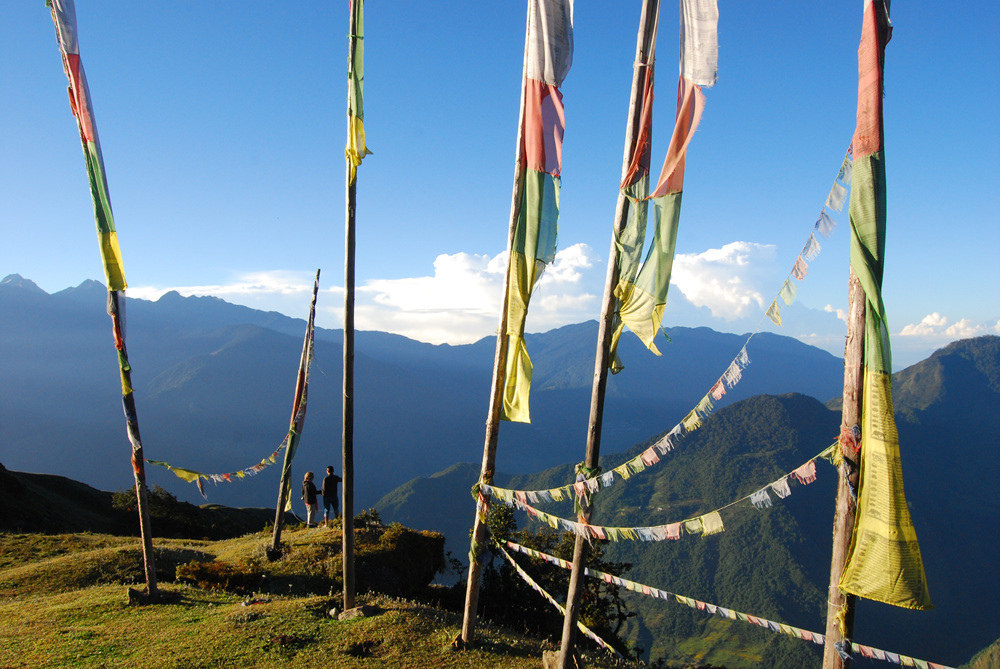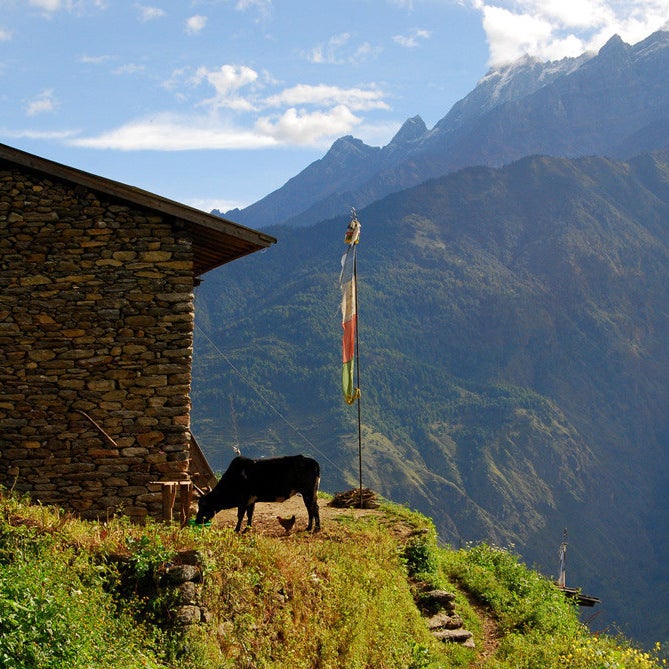 "The Tamang Heritage Trail in Nepal brings you right up to the Nepalese-Tibetan border. It's physically demanding but BEAUTIFUL, and you get to stay in homestays with local villagers. Also, the small village Tatopani has a hot spring that is fantastic after a long day's hike, a long soak gazing at endless stars peppering the sky with zero light pollution." —Katie Marshall, Facebook
9.
Les Calanques; Marseilles, France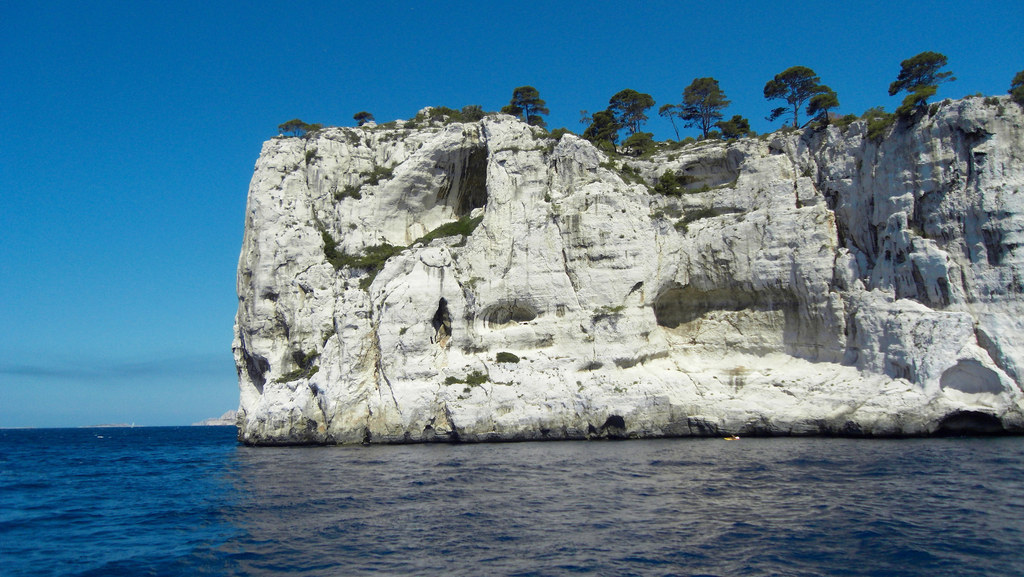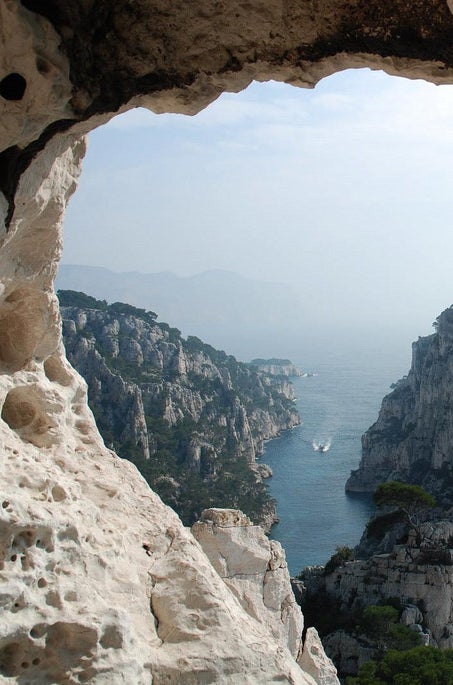 "Les Calanques in Marseille/Cassis. Beautiful views of the mountains, the sea, and the city." —Garrett Ahmad, Facebook
10.
MacLehose Trail, Hong Kong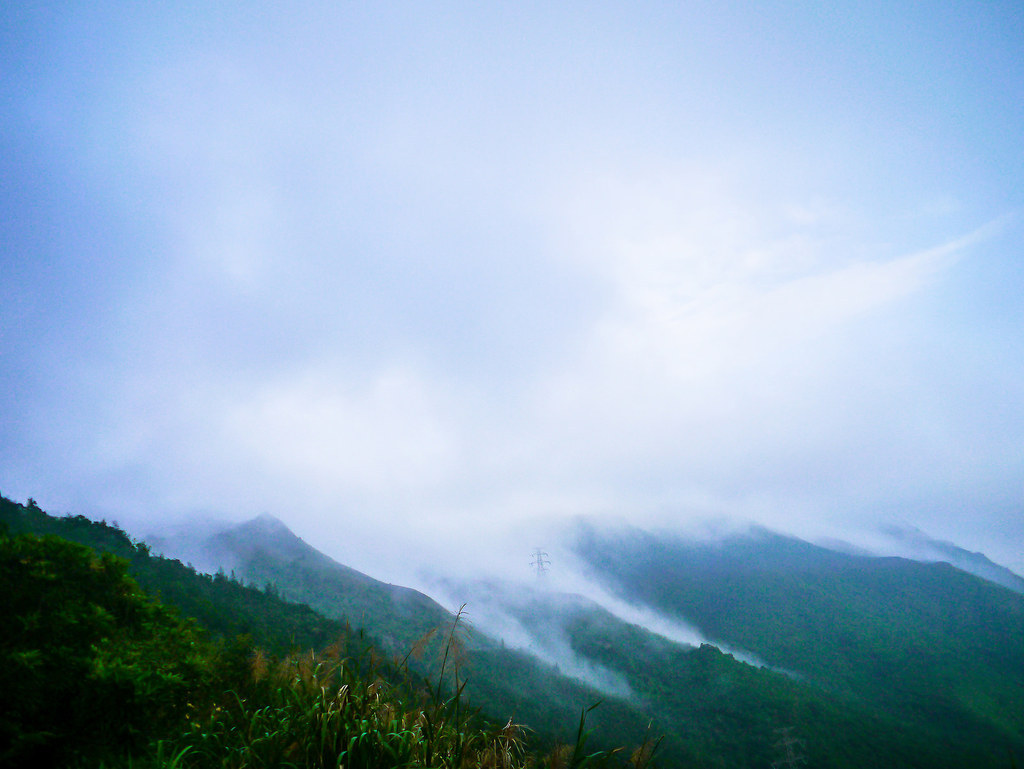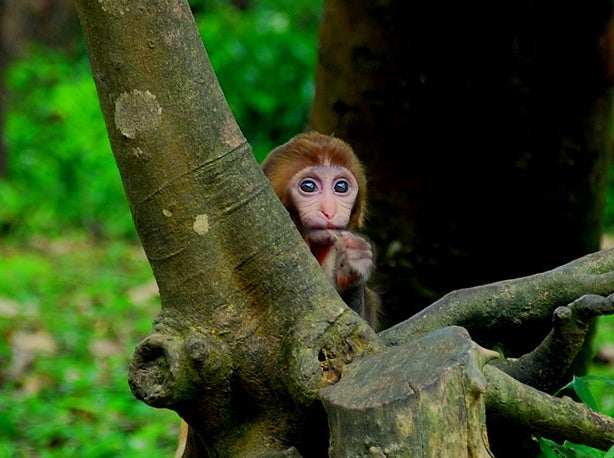 "Hiking along the MacLehose Trail to Tai Long Wan, Sai Kung in Hong Kong was the most beautiful!" —Dan Meyer, Facebook
11.
Flattop Mountain Trail; Anchorage, Alaska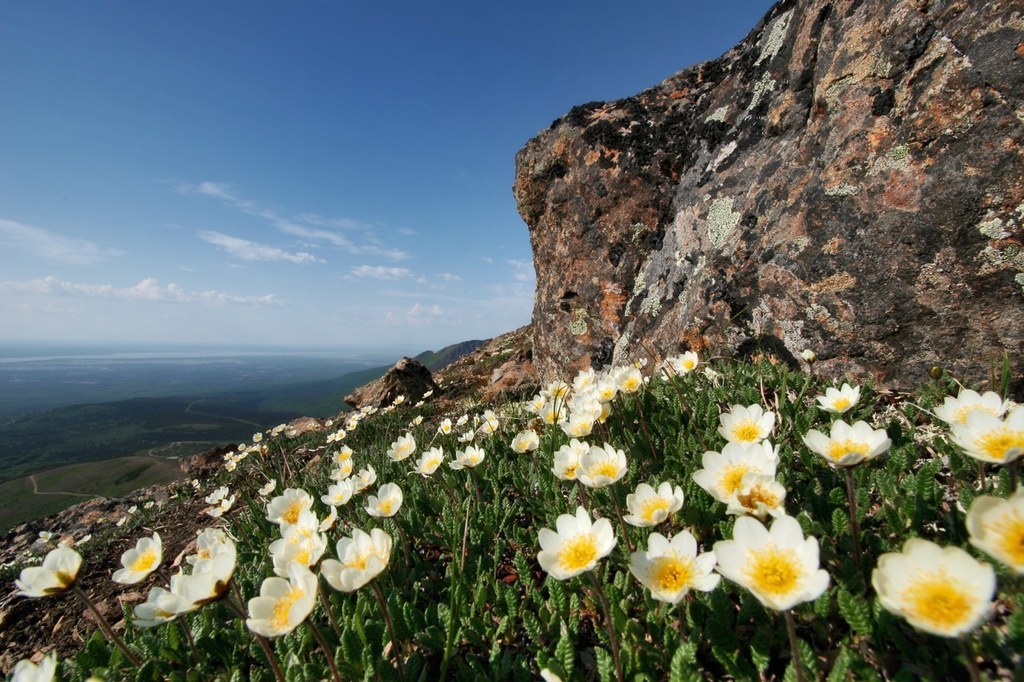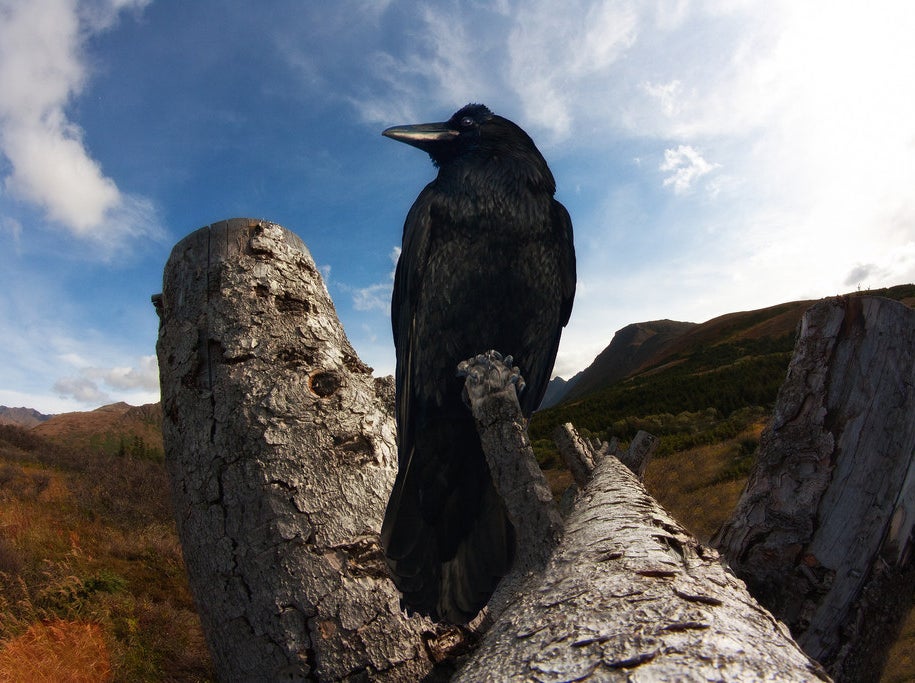 "Flattop in Anchorage, Alaska! Beautiful view of the city! It is a tough hike with a major elevation gain, but so worth it when you reach the top!" —kellien4ed93dbb0
12.
Tongariro Alpine Crossing in Tongariro National Park, New Zealand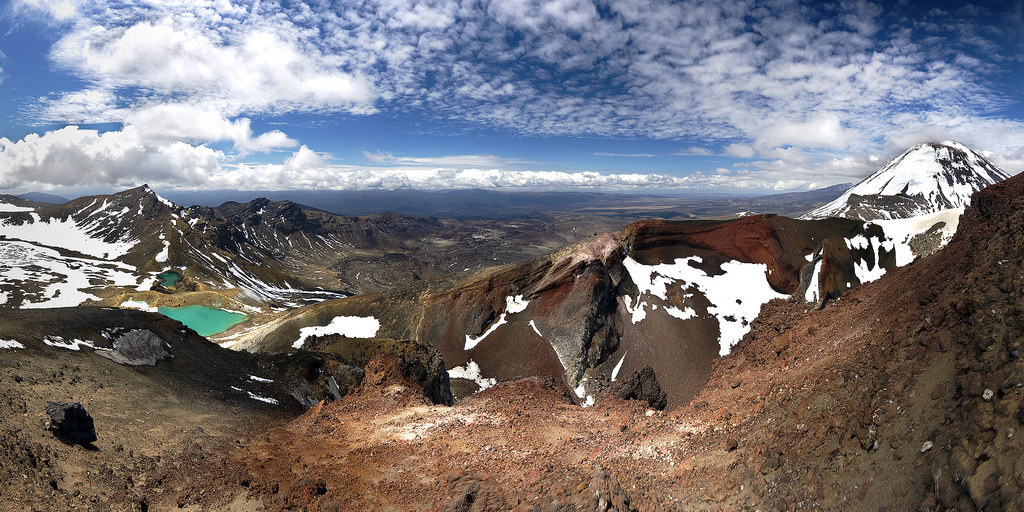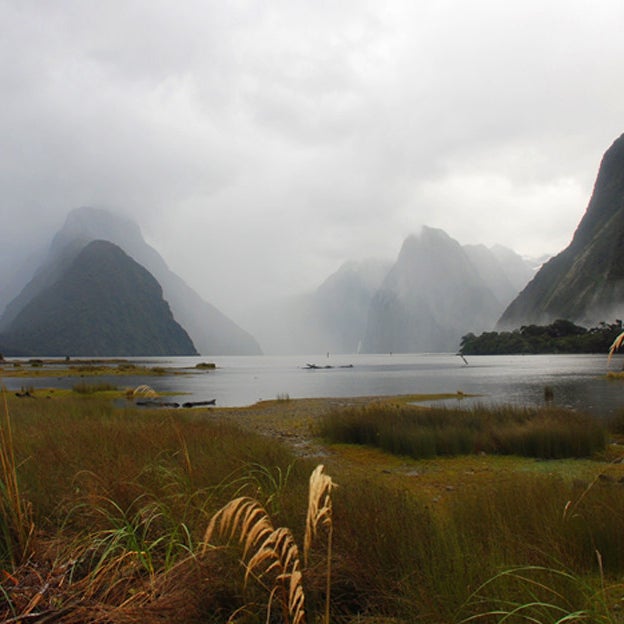 "The Tongariro Alpine Crossing in Tongariro National Park. Depending on which end you start at, you go from wetlands, to a marshlike flat out, to the top of a volcanic crater, back down next to azure-blue lakes, and eventually down into a lush rainforest. Did I mention this hike gives you perfect views of Mount Doom (Mount Ngauruhoe) from Lord of the Rings?" —Katelyn Bianchini, Facebook
13.
Salkantay Inca Trail to Machu Picchu, Peru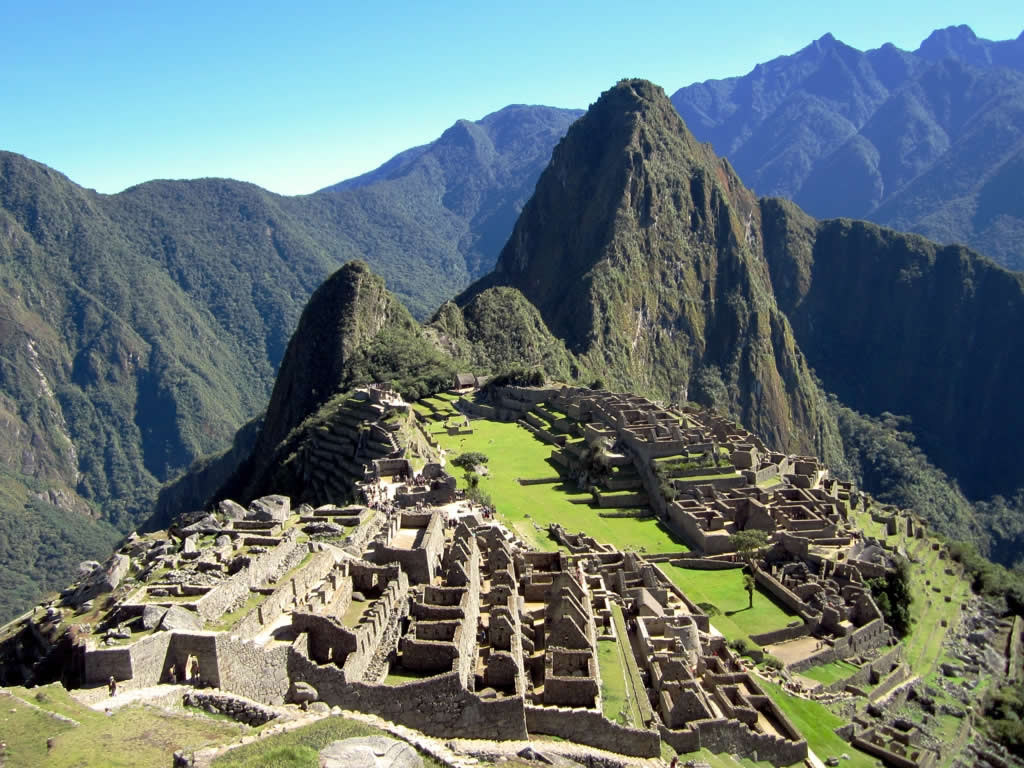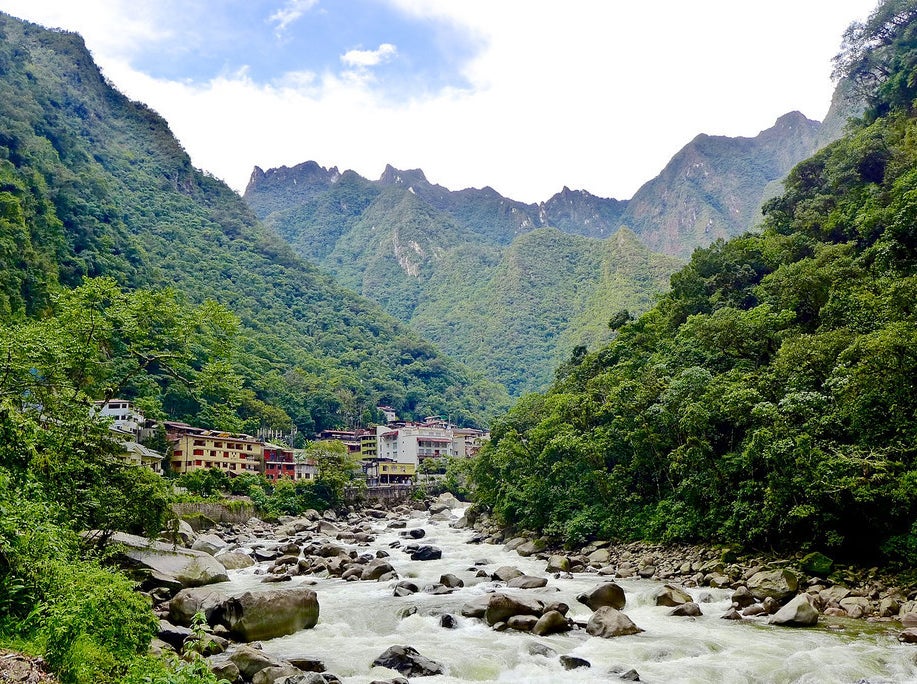 "Inca trail in Peru. Approaching Machu Picchu through the sun gate at the top of the mountain was the most amazing experience I've ever had!" —saraha466825d56
14.
Highline Loop at Glacier National Park, Montana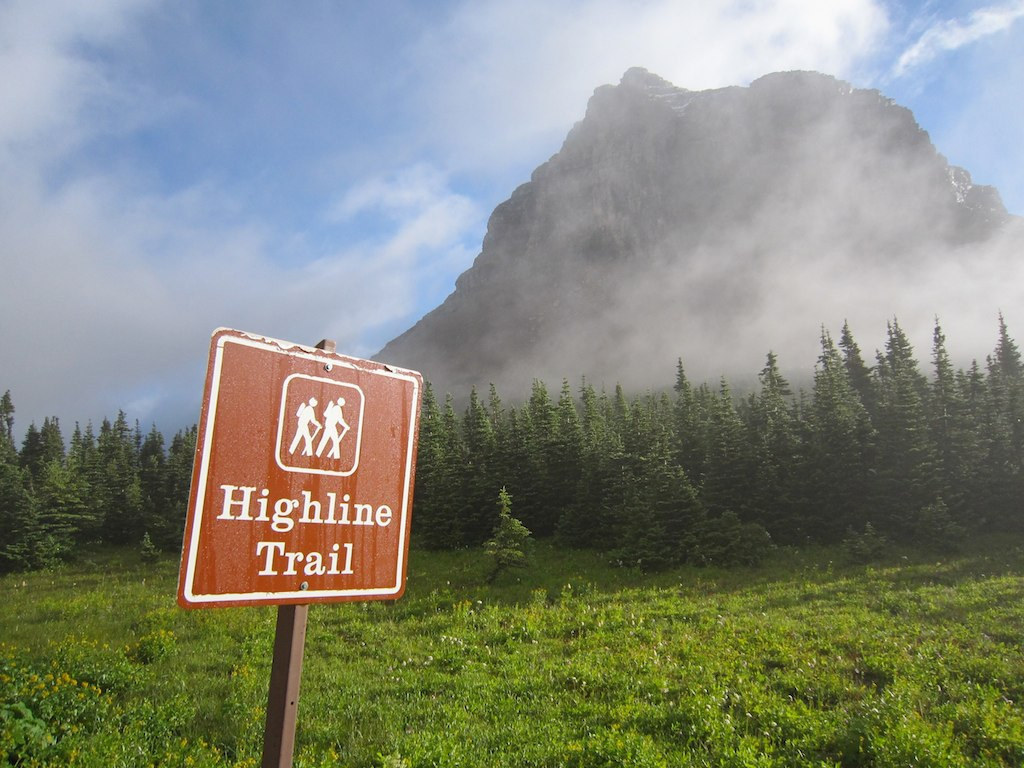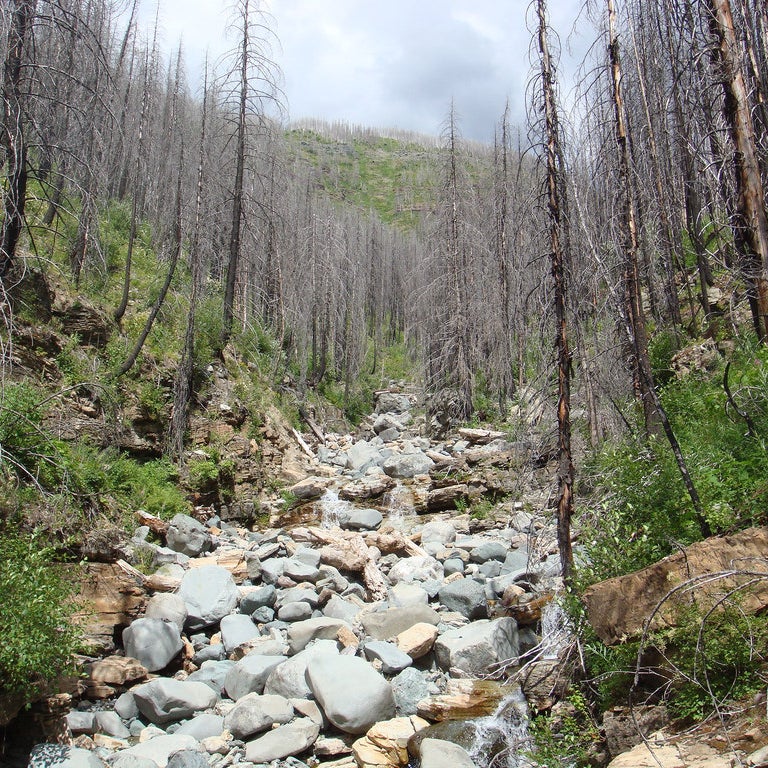 "Hands down, the best trail is the Highline Loop at Glacier National Park, Montana. While hiking along the Continental Divide, I saw so much amazing wildlife, including a wolverine dashing off with a squirrel in his mouth. It's been more than a decade since I last hiked it, but the difficulty and beauty of the trail will stay with me a lifetime." —Valerie Comeaux
15.
Glen Aulin Trail at Yosemite National Park, California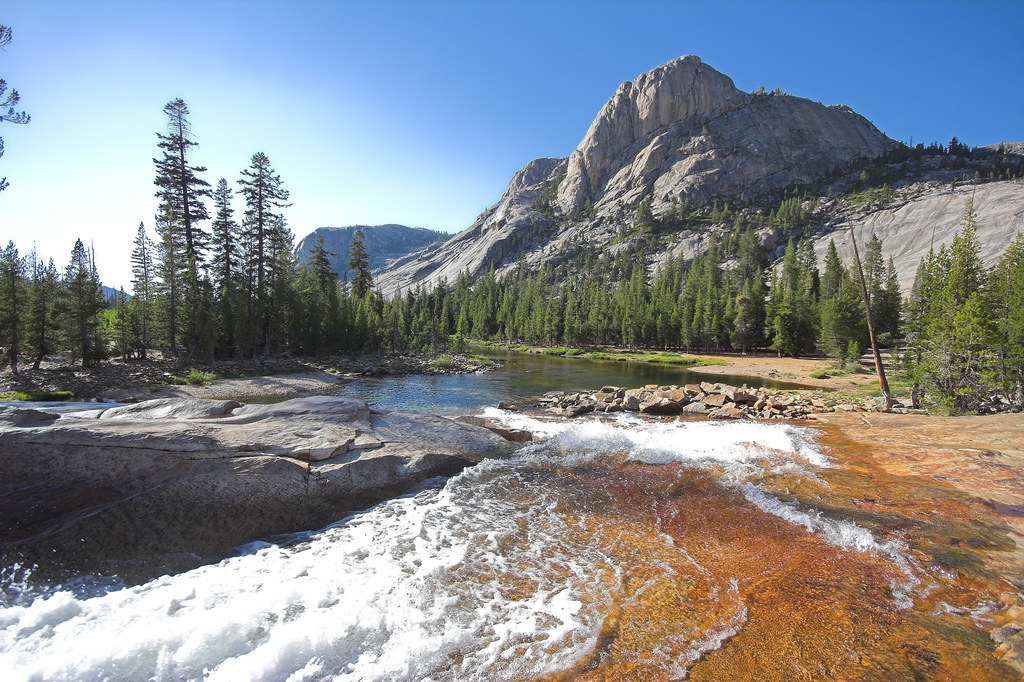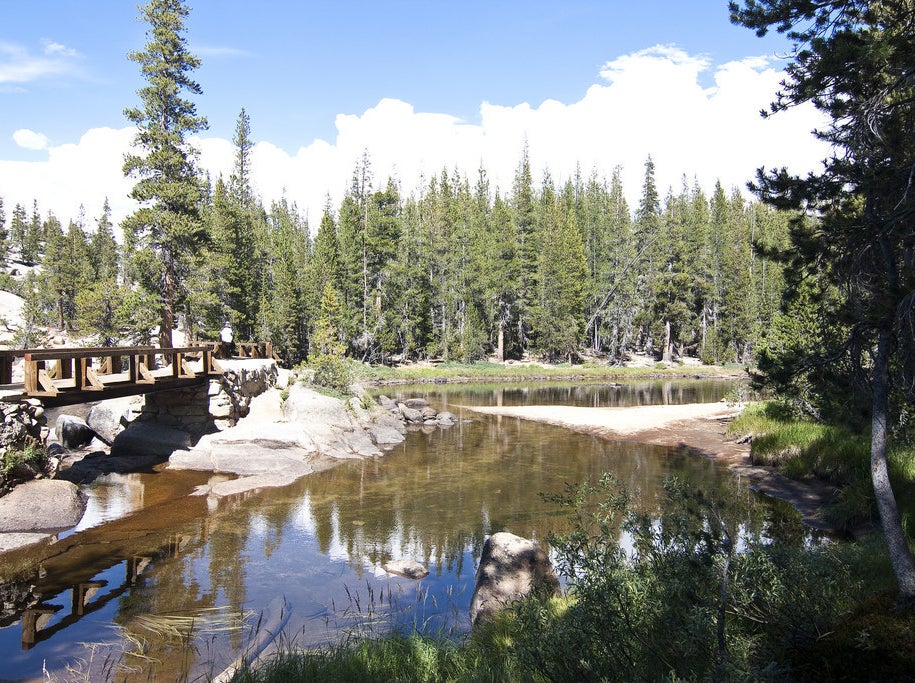 "Glen Aulin in Yosemite National Park, up in Toulumne Meadows. Waterfalls after another. Breathtaking." —maicyl
16.
Loch Lomond and the Trossachs National Park, Scotland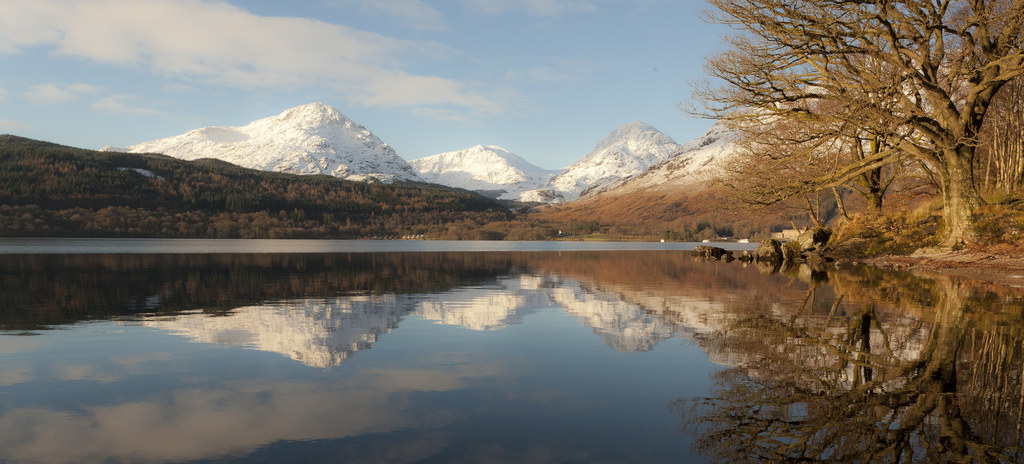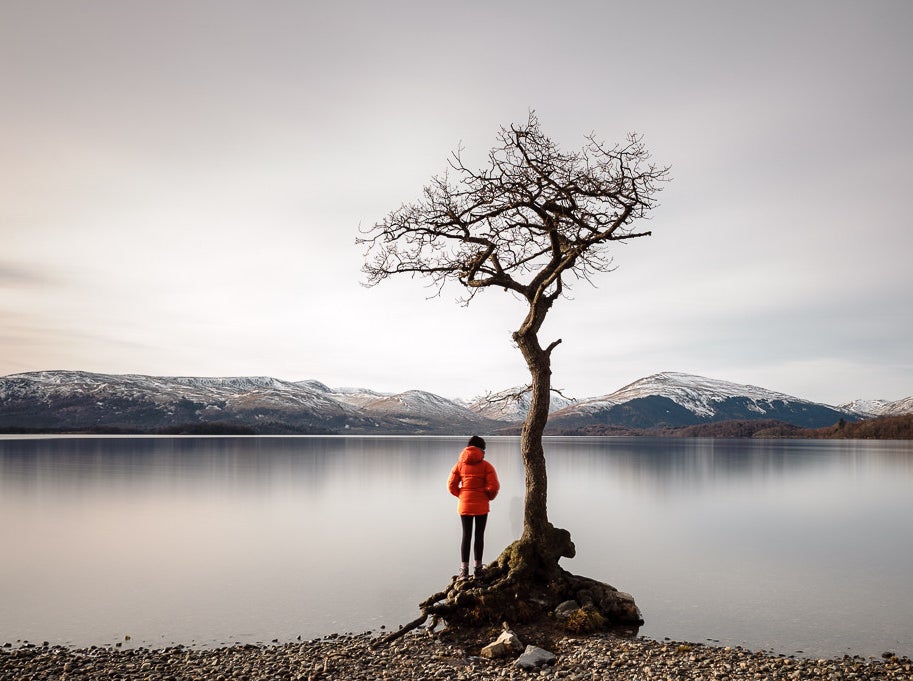 "Loch Lomond in Scotland. The view at the top was absolutely breathtaking. It was like a painting." —Hayley Mulcrone, Facebook
17.
Alamere Falls in Point Reyes National Seashore, California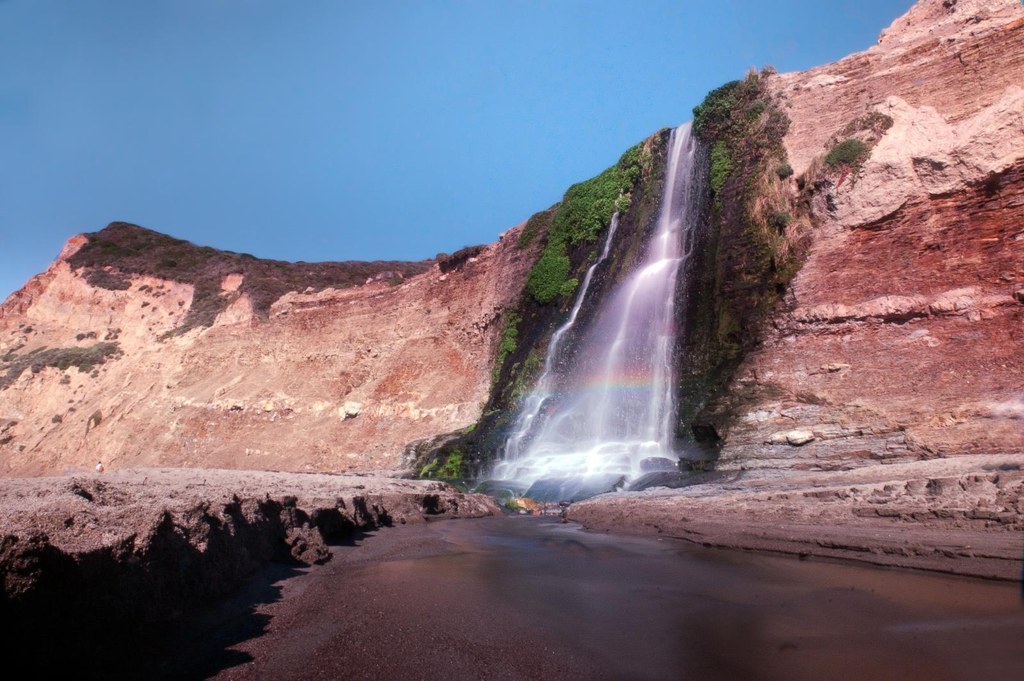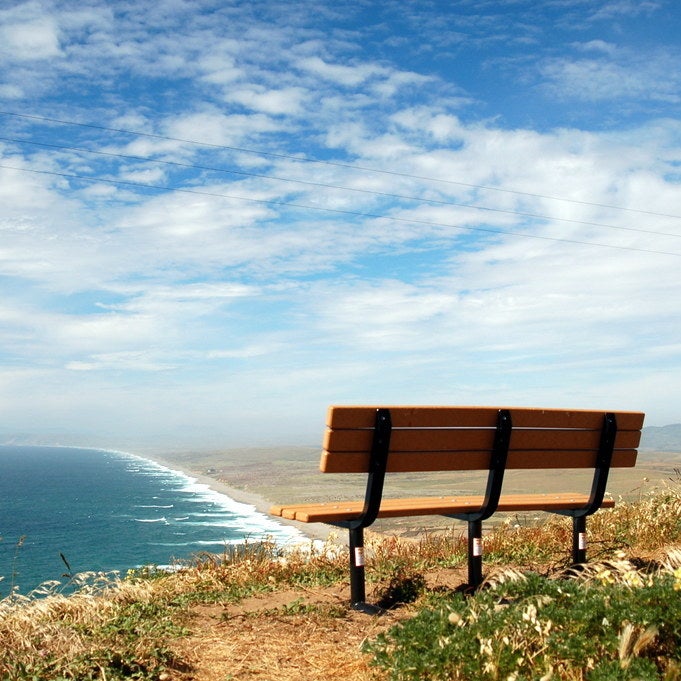 "Point Reyes National Seashore, California. Coast trail leading to Alamere Creek. The hike follows the coast, then into the dense forest. About two hours in you'll find a marked but rough trail leading to the shore where the creek falls into the ocean. Very secluded, absolutely beautiful. Just north of San Francisco." —michaeld40b0d8fa3
18.
The Overland Trek; Tasmania, Australia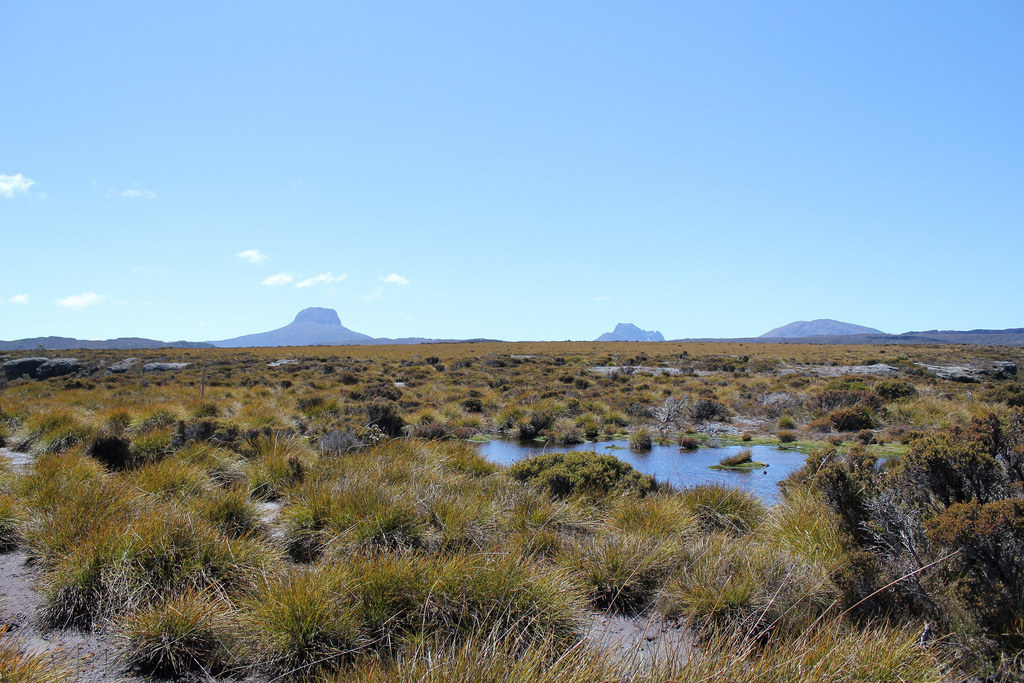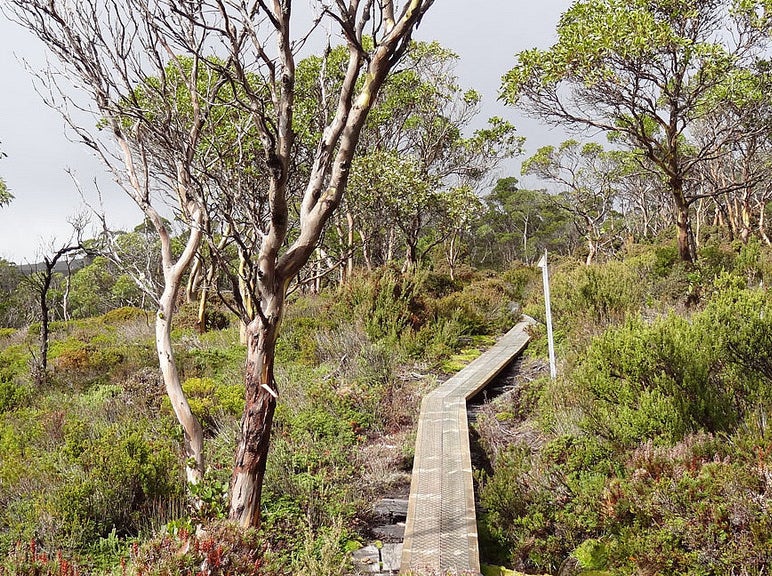 "The Overland Trek in Tasmania. It's 50 miles. I spent a week doing the trail, and got to see some amazing scenery and wildlife. Got within five feet of a wallaby nursing her joey; she didn't care that I was there." —Ellen Davis, Facebook
19.
Camino de Santiago, Spain and France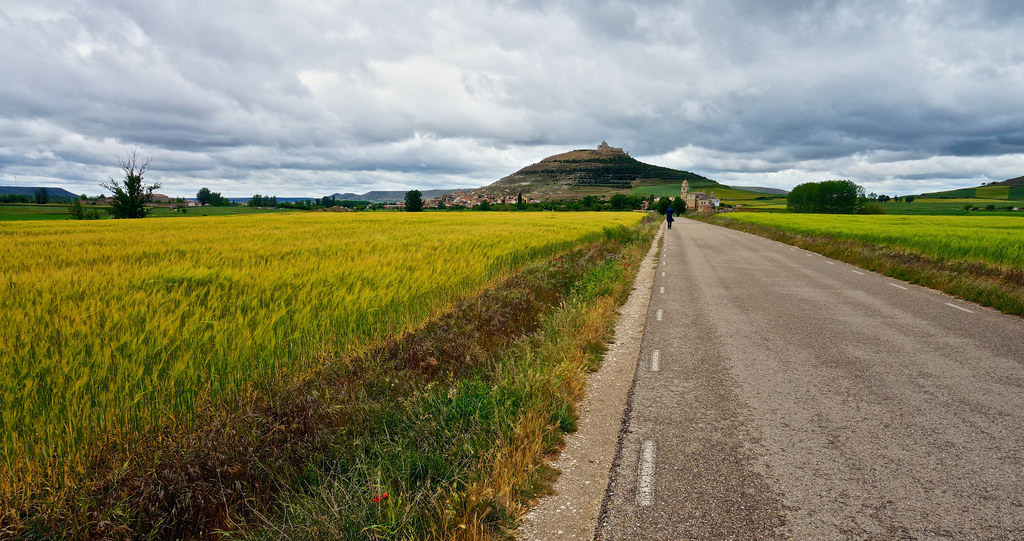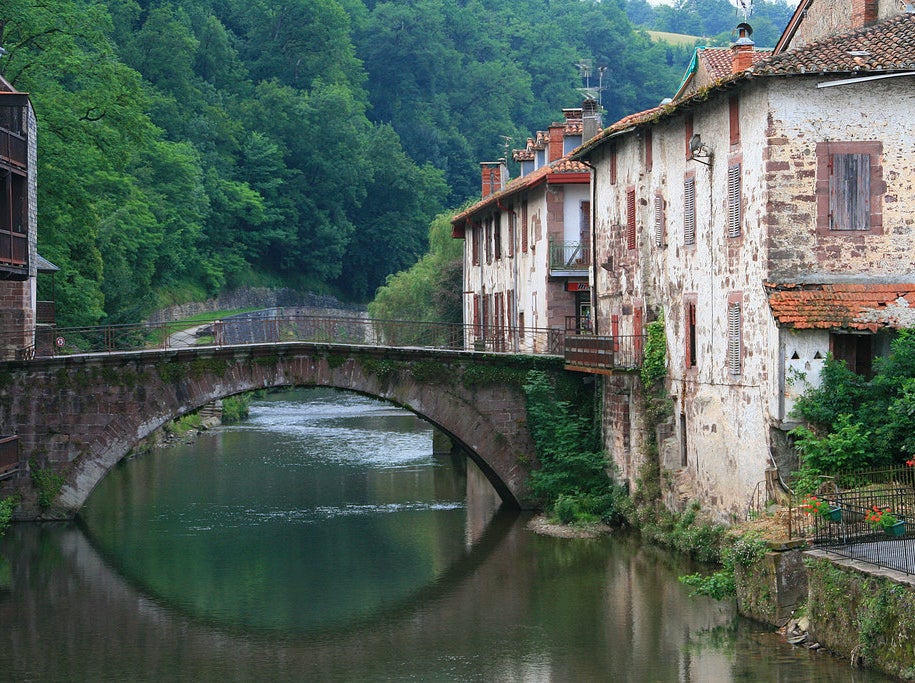 "The Camino de Santiago in Northern Spain — a physical and spiritual journey through 500 miles of Spanish terrain (with a morning walk in France) over the Pyrenees (and that's just the first day), through Basque regions, the wine-growing Rioja region, through Pamplona, Burgos, and Leon, over the "Spanish Plain," over the Leonese mountains and the Galician mountains and on the Santiago itself. Accommodation is plentiful and good value, as is the glorious food, and you will never forget the camaraderie with people met on the route." —Graeme Taylor, Facebook
20.
Boiling Lake Hike in Morne Trois Pitons National Park, Dominica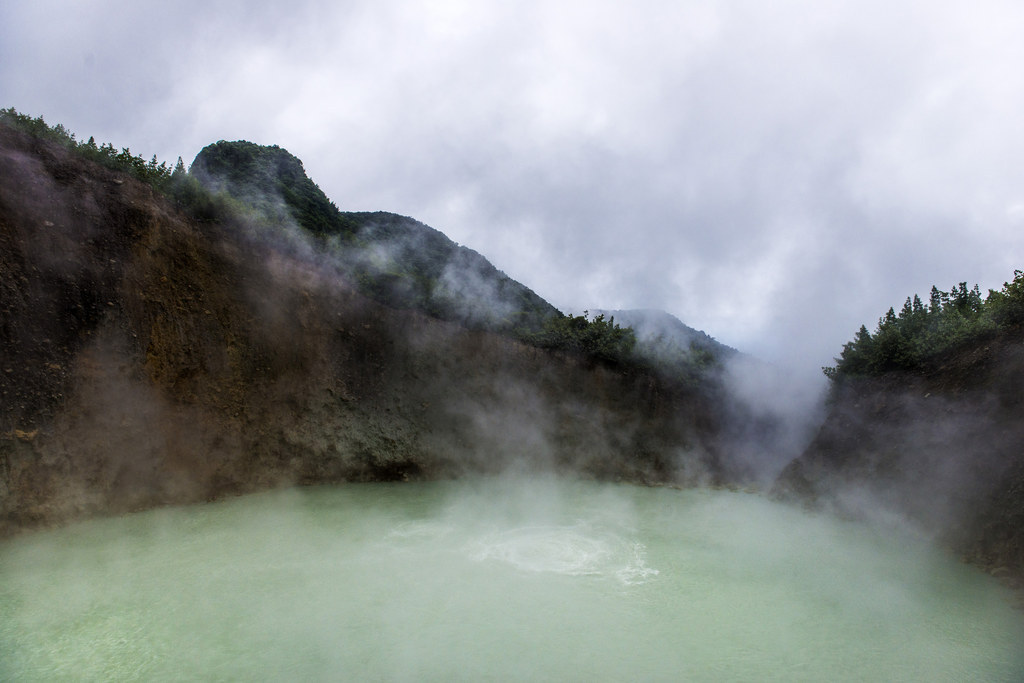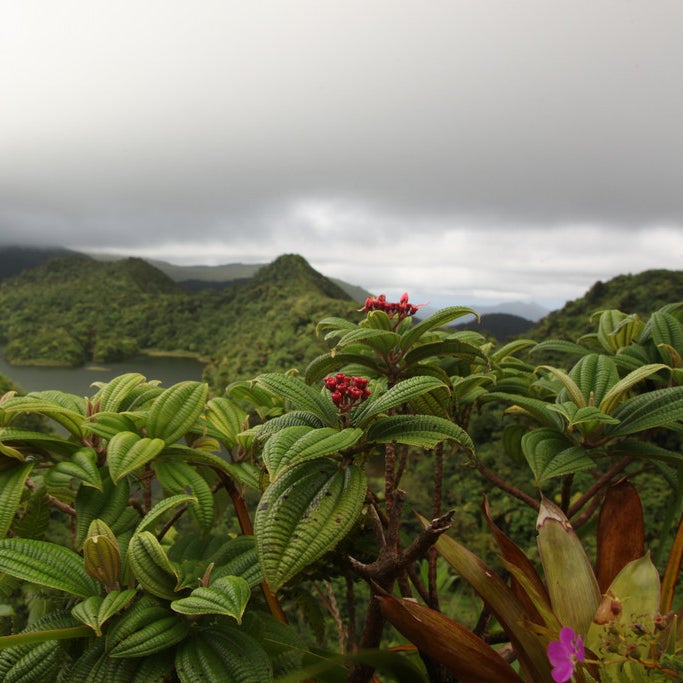 "The Boiling Lake hike in Dominica. You have to have a guide so you know which streams would burn your toes off, and I don't think it's possible to get through The Valley of Desolation without a local. That's the actual name. But my goodness, start to finish, that hike will keep all of your breath." —Jamie Vandenberg, Facebook
21.
Hike to Taktsang Monastery (Tiger's Nest), Bhutan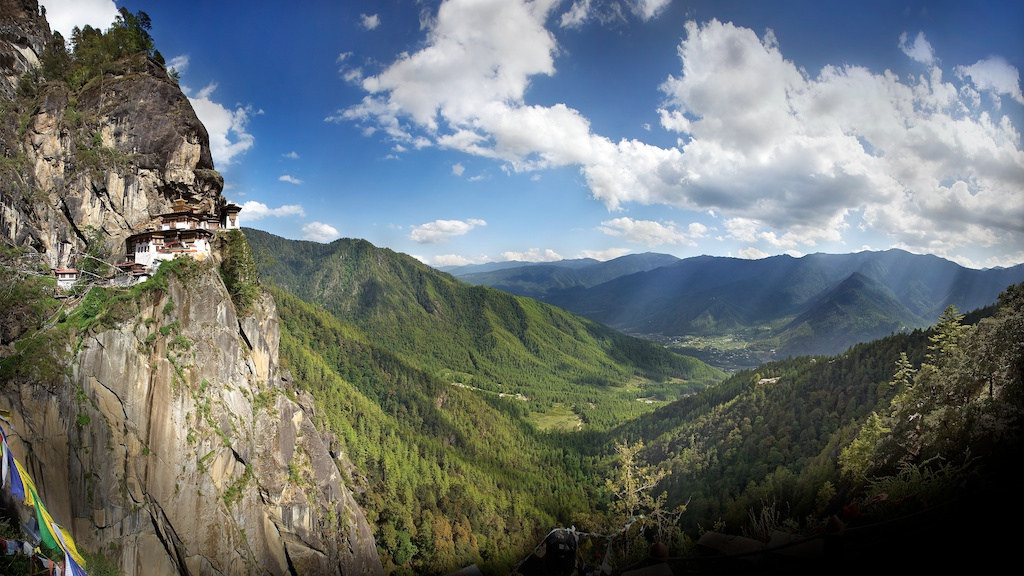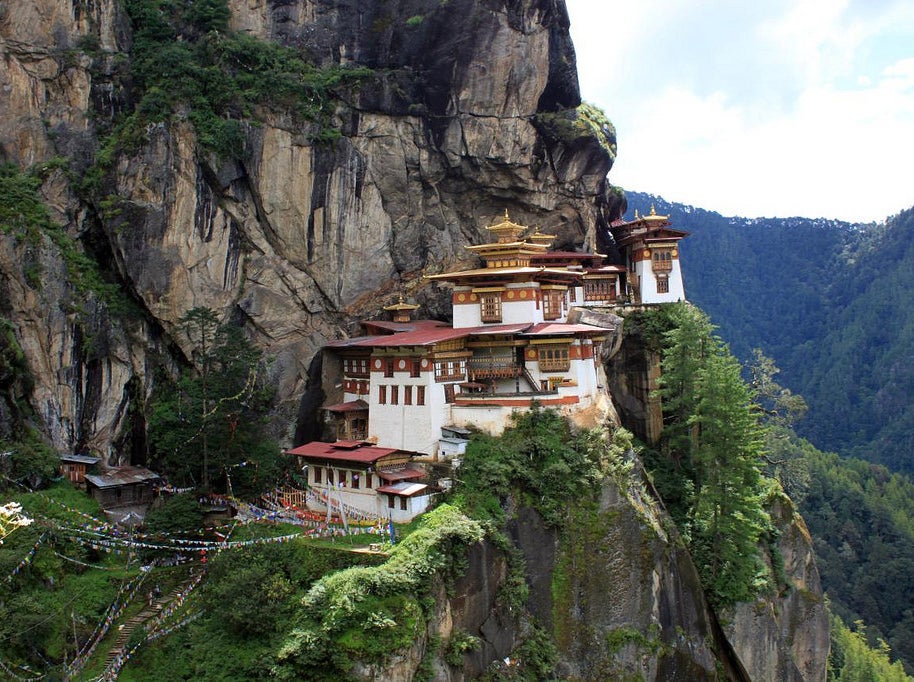 Oops! No. 18 is now actually a photo of Tasmania. A previous version of this post used a photo of Uluru. (H/t Tony Phillips)