1.
Whenever you wake up to this forecast, a sense of relief and serenity washes over you.
2.
And when everyone else is complaining about how it's "so gross out there" you never know how to participate.
3.
Because you know the truth: Rain is the best!
5.
And you're not fazed by the prospect of getting a little wet.
6.
You are a firm believer in the fact that a little rain never hurt anybody!
7.
You're not stressing about how the weather is going to affect your plans.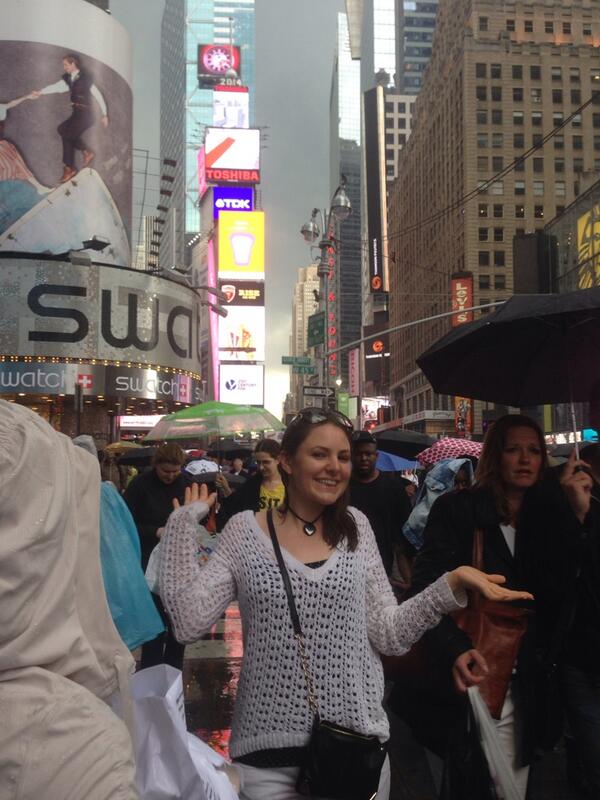 8.
You feel a sense of superiority when you casually stroll past people who are crowded under awnings, waiting for the rain to pass.
10.
Tracing raindrops on a window is genuinely one of your favorite activities.
11.
When people are like, "I'd love to live in Seattle/Portland/other rainy city but couldn't handle eight months of rain," you're busy daydreaming about what that fantasy life would be.
12.
The patter of rain on a rooftop or against a windowpane is universally acknowledged as the most peaceful sound in the world.
13.
If you're feeling wistful, or romantic, or ~emotional~ in general, rainfall is the ultimate complement.
14.
Conversely, if you're a bit cynical, or antisocial, or just kind of over it, the rain is also your best friend.
15.
Because the only thing better than being outside on a rainy day, is being INSIDE on a rainy day.
16.
No one likes driving or walking in the rain so no one will blame you for not leaving your house.
17.
No one questions your cancellation of plans as long as you say something like, "It's just really coming down out there."
18.
It's the perfect excuse to skip the gym and indulge in other, quieter interests.
19.
Rain is essentially your get-out-of-jail-free card, except "jail" is life, and socialization, and all of your obligations.
20.
So while everyone else is sulking...