It's a busy spot — it attracts tourists for its proximity to Shakespeare's Globe, and it's often used for conferences and events — but because it's so large, you don't really feel cramped. And even though you are mostly drinking among other tourists, you can explore the less crowded nooks and crannies and sooooort of convince yourself that you've actually traveled back in time.
2.
The Garden Squares of Bloomsbury
Located: Camden, between Euston Road and Holborn
For fans of: Virginia Woolf, John Maynard Keynes, E. M. Forster, Lytton Strachey, T.S. Eliot, Mary Shelley
Definitely carve out a full few hours (preferably after picking up some books at Charing Cross Road) for exploring the garden squares of Bloomsbury. The idyllic area is most famous for being home and meeting grounds to the great writers, artists, and intellectuals of the 1920s and 1930s known as the Bloomsbury group, but it's had a long history of literary ties. There's Gordon Square, where you can spy out blue plaques marking the homes of Lytton Strachey (51 Gordon Square), John Maynard Keynes (46 Gordon Square), and Virginia Woolf (50 Gordon Square). You can enjoy the fountain plaza at Russell Square and check out where T.S. Eliot once worked, at Faber & Faber. Swing by 87 Marchmont Street and find the former home of Mary and Percy Bysshe Shelley (look closely — the plaque is almost hidden above what is now a grocery store). Or you can just claim a spot on the grass at Tavistock Square and read until you fall asleep. You'll be in good company.
But the biggest draws are the King's Library and the Sir John Ritblat Gallery — the former an awe-inspiring, six-story glass tower right smack in the middle of the building, containing 65,000 printed volumes, pamphlets, manuscripts, and maps collected by King George III between 1763 and 1820; the latter, a stunning free exhibit showcasing sacred scrolls, historical documents, and original manuscripts — many annotated with the authors' handwritten notes — including Beowulf, Canterbury Tales, Jane Eyre, Alice's Adventures Under Ground, Mrs Dalloway, and more. It also has a well-stocked book and gift shop, which is worth a visit.
Located: King's Cross Station
For fans of: Harry Potter, fantasy, magic, all that is good in the world
The "Platform 9¾" sign (which marks the secret passageway to the Hogwarts Express, but you knew that) has moved around a bit since the first film was released, but these days you can find it in the western departures concourse at King's Cross Station. Half of a luggage trolley, complete with owl cage, sticks out of the wall underneath it, and a surprisingly short line of Harry Potter fans weave around, waiting for their photo op. At first it seems like maybe it will be embarrassing, since you are in the middle of the concourse and (maybe, in some cases) you are noticeably older than both the friendly employees and the fellow fans, but then you get closer, and you choose a scarf, and the employee validates your choice ("Of course you're a Hufflepuff, look at you!"), and then OMG YOU'RE GOING TO HOGWARTS IT'S HAPPENING!!
But instead you just give the scarf back to the employee (whose hand, out of frame, waves the scarf behind you) and swing around the corner to the cozy shop, which holds a wonderland of Harry Potter merchandise despite its tiny size. A display of wands lines the back wall, basically straight out of Ollivanders. You can stock up on house cardigans and scarves, Bertie Bott's every flavour beans, Marauder's Maps, feather quill pens, and — if you want to drop some more serious money — original, signed posters.
Located: 7 Greek Street
For fans of: Charles Dickens, Martin Amis, Julian Barnes, Ian McEwan
This Soho pub dates back to 1910, but a tavern of the same name has been at the site since as early as 1730. It apparently inspired Charles Dickens enough for him to drop its name in A Tale of Two Cities, and the honor was returned when the road at the bar's side was renamed Manette Street, after the book's Doctor Manette. More recently, the spot has been said to draw some of the best of London's literary scene, including Martin Amis, Julian Barnes, and Ian McEwan. Writer and critic Clive James even named his second collection of literary criticism after the bar, allegedly because that is where a majority of the essays within it were written. A visit today reveals a laid-back, mostly quiet pub, with decent beer and (at least on one occasion) a three-for-£10 deal on Jägerbombs.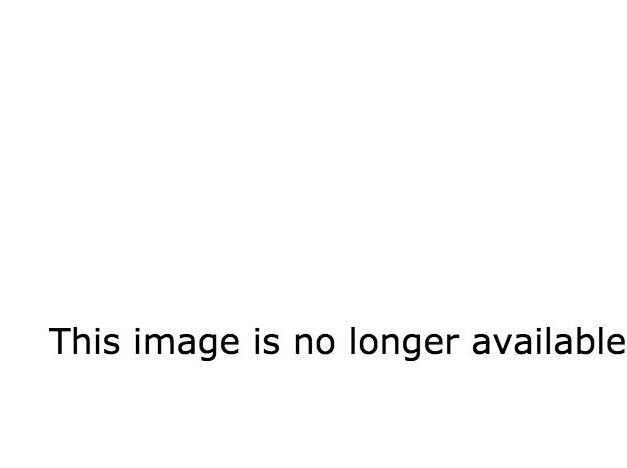 Located: 221b Baker Street (kind of, though the building actually lies between 237 and 241)
For fans of: Sir Arthur Conan Doyle, mysteries, the Victorian era, historical reenactments
You might think that the Sherlock Holmes Museum is only worth visiting if you intend to pay for a ticket, and it would be an understandable assumption, but a WRONG one. The whimsy is far-reaching, starting with the scattered silhouettes at the Baker Street Tube station and continuing up on the street, where you're met with a ~ mysterious ~ sign of a hand pointing WHO KNOWS WHERE? (Well, you know where, because you have a map and you were turning down that street anyway, and it does also say "221b," but an outsider could very well be like "221b WHAT?" You are basically the detective himself.) The trail continues down Baker Street, and the silhouette can be found on the signs and windows of both the restaurant and bar across the street; the clothing shop next to those displays capes in the window (which could be a coincidence, but still). Even the dry cleaner isn't just a dry cleaner — it's the dry cleaner to Sherlock Holmes. And then you're there, at "the world's most famous address" (kind of), in the reimagined home of everyone's favorite fictional detective.
The museum portion, which costs £10, is a re-creation of the home of Sherlock Holmes, as described by Sir Arthur Conan Doyle. The sitting room, bedrooms, study, and laboratory (!!!) are all set with Victorian-era furnishings, "handwritten" notes and memorabilia about various cases, and life-size figurines that won't DEFINITELY give you nightmares, but could very well do so. You get a lot for the ticket price, but the shop is honestly enough of an attraction in itself. It's filled with standard souvenir fare (mugs, shirts, magnets, key chains, etc.), but you can also find some rare and often silly gems (hats, walking sticks, pipes, handcuffs [?!], and, of course, books), and all of the employees are in period garb.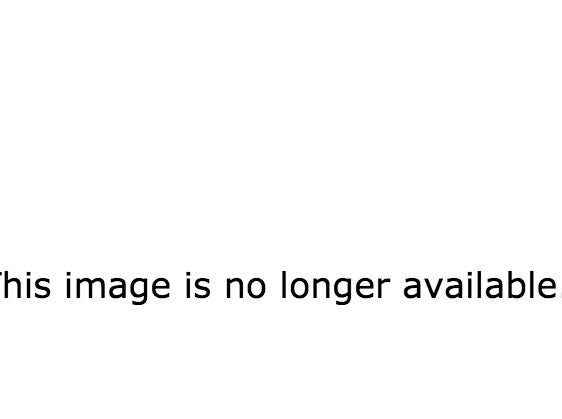 Located: 16 Charlotte Street
For fans of: Dylan Thomas, George Orwell
The Fitzroy Tavern — which actually gave its name to its surrounding district, Fitzrovia — was once right in the heart of London's Artists Quarter, and was known as a meeting place for writers, artists, intellectuals, and bohemians in the 1930s and '40s. Two of the more notable regulars were Dylan Thomas and George Orwell, whose pictures can be seen on the walls of the downstairs Writers and Artists Bar. Today, it's a vibrant scene with intimate alcoves and great outdoor seating.
The museum is a reconstruction of what Dickens' home would've looked like when he lived there, with period furniture — some, like his custom-made lecturn or writing desk, originally owned by Dickens himself. The dining table is set for one of his usual dinner parties (with placecards for writers like John Foster and William Thackeray), the library is preserved with walls of books written by Dickens and by those who inspired him, and portraits line the walls. It's a good glimpse into Dickens' life, but things like the kitchen re-creation also showcase upper-class Victorian life in general.
9.
The Bookshops of Charing Cross Road If you want something of a grander scale, there's the flagship branch of Foyles' (113–119 Charing Cross Road), which sells a comprehensive selection of both new and secondhand books, spread out among five floors. And if you're still itching for more (just pace yourself), you can turn onto Cecil Court, which has its own collection of rare, specialist, and secondhand bookshops.
Located: Adelaide Street near Trafalgar Square
For fans of: Oscar Wilde
Straight up, this is just a nice granite monument to Oscar Wilde, in a VERY hectic and tourist-y section of the city, but worth seeking out en route to any of these other spots. (It's closest to the Charing Cross station.) You can grab a seat on the bench and "converse" with Wilde's head in the midst of the craze, perhaps about his famous quote, which is written in the stone: "We are all in the gutter, but some of us are looking at the stars."