1.
Murphy Brown, Murphy Brown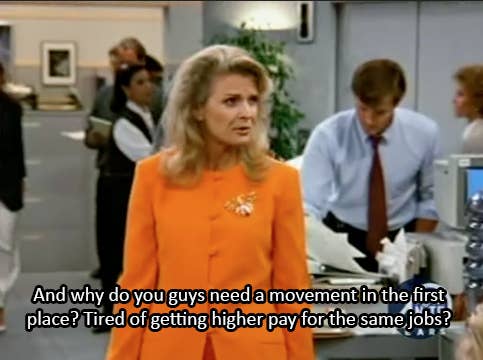 2.
Dr. Mindy Lahiri, The Mindy Project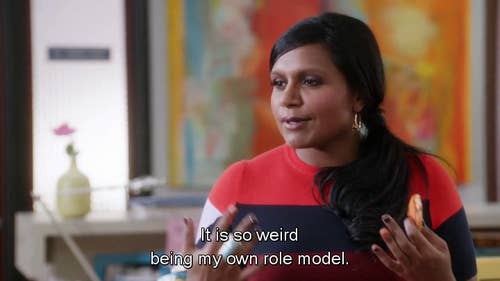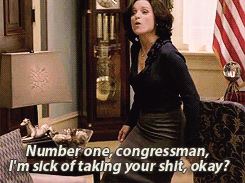 Technically Julia Louis-Dreyfus' Selina is second in command, but everyone knows she's running that shit. Working tirelessly and at times ruthlessly toward the next election, she's bound to land what she really wants: the presidency.
4.
Buffy Summers, Buffy the Vampire Slayer
5.
Clair Huxtable, The Cosby Show
When we were younger, Phylicia Rashad's Clair was the ideal mother; now, she's just the ideal woman. Brilliant, compassionate, strong-willed, and social-minded, this lawyer is the boss at home and on the job.
6.
Lt. Abbie Mills, Sleepy Hollow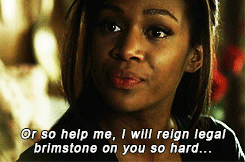 You don't want to cross Nicole Beharie's Abbie Mills, the real hero in Sleepy Hollow's fight to save the world. It's not that she's fearless as she takes on the demons looking to bring the apocalypse; it's that she shows remarkable strength in the face of that fear. And she's got the best quips in town.
7.
Agent Dana Scully, The X-Files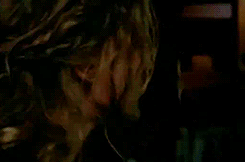 Sure, Kate has more screen time and that juicy love triangle, but Yunjin Kim's Sun is so much more of a compelling hero. Her story begins with an attempt to get out of an unhappy marriage (during which she asserted her independence by secretly learning English on the side) and she comes into her own on the island, surviving and protecting those around her on her own terms.
9.
Roseanne Conner, Roseanne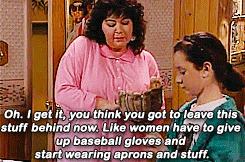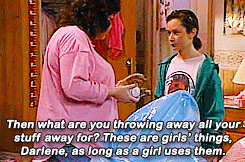 Roseanne Barr brought working-class family life to the mainstream through Roseanne, presenting a strong, loving, principled matriarch who's a little rough around the edges. She always has her kids' backs, even though she often demonstrates it with tough love, and she never sacrifices her own sense of self.
10.
Lisa Simpson, The Simpsons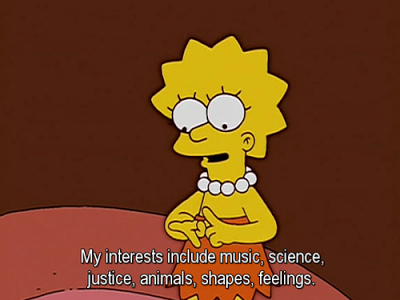 11.
Bette Porter, The L Word
12.
Olivia Dunham, Fringe
14.
Veronica Mars, Veronica Mars
15.
C.J. Cregg, The West Wing
16.
Lana Winters, American Horror Story: Asylum
17.
Nyota Uhura, Star Trek
18.
Sarah Manning (and Co.), Orphan Black
19.
Leslie Knope, Parks and Recreation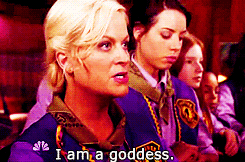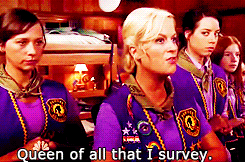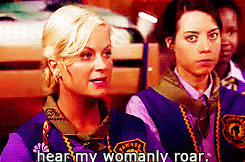 We've seen the highly motivated Leslie Knope, played by Amy Poehler, achieve her goals — both in her relationships and her career — and, more importantly, we've seen her jump back when she's come up against failure. She's an ally of all women everywhere, an incredibly loyal friend, and an overall unstoppable force.
20.
Blanche Devereaux, The Golden Girls
21.
Dr. Callie Torres, Grey's Anatomy
22.
Mary Richards, The Mary Tyler Moore Show
23.
Jackie Peyton, Nurse Jackie
24.
Detective Olivia Benson, Law and Order: SVU
25.
Emily Fields, Pretty Little Liars
26.
Daenerys Targaryen, Game of Thrones
27.
Jessica Pearson, Suits
28.
Dr. Joan Watson, Elementary
29.
Amy Jellicoe, Enlightened
30.
Donna Meagle, Parks and Recreation
31.
Abbi and Ilana, Broad City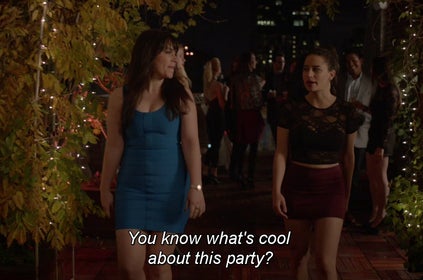 These ladies, played by Abbi Jacobson and Ilana Glazer, come as a pair because their friendship is an intrinsic part of their empowerment. The show is a love letter to female friendships, and together they take on the world — flawed but capable, liberated, self-assured, and endlessly supportive of each other.
32.
Sydney Bristow, Alias
33.
Liz Lemon, 30 Rock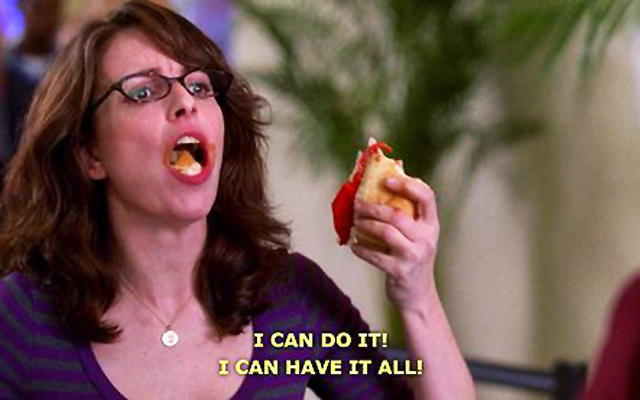 34.
Detective Shakima "Kima" Greggs, The Wire
36.
Joan Holloway, Mad Men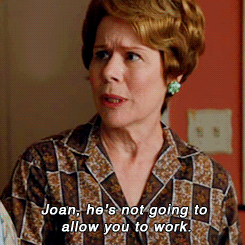 Played by Christina Hendricks, Joan has spent years in the midst of a rising company, and she's been paying attention. With markable business acumen and shrewdness in personal politics, she works her way up from office manager to partner by working a system built against her.
37.
Dr. Martha Jones, Doctor Who
38.
Tami Taylor, Friday Night Lights
39.
Sophia Burset, Orange Is the New Black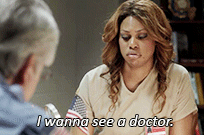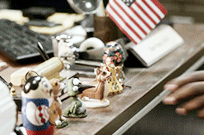 Orange Is the New Black is filled with tough and inspirational women, so it takes a lot for just one to stand out. And yet Laverne Cox does, as transgender inmate Sophia who refuses to allow the state to govern her body. She's complicated for sure, as are her fellow inmates, but she's brave enough to stick up for the new girl, confident enough to run for a position on the Advisory Council, and strong enough to maintain a sense of self in the face of rampant transmisogyny.
40.
Kara "Starbuck" Thrace, Battlestar Galactica
41.
Alicia Florrick, The Good Wife
42.
Arya Stark, Game of Thrones
43.
Tina Belcher, Bob's Burgers