1.
Tour du Mont Blanc — France, Italy, Switzerland Length: 105 miles (170 km), seven to eleven days
Difficulty: Moderate to strenuous
When to go: July–September
The TMB is considered Europe's classic long-distance walk, and therefore also one of its most popular ones. The loop circles Mont Blanc, the highest peak in the Alps, and passes through sections of exposed rock, wildflower plains, and views of awesome glaciers. The distance covered every day can be relatively low, but the significant climbs and drops (when combined, roughly 33,000 feet) can make those days pretty strenuous. Camping is permitted, but the route offers plentiful accommodation — and according to experienced hikers, exploring the villages along the way is part of the fun.
2.
Torres del Paine — Chile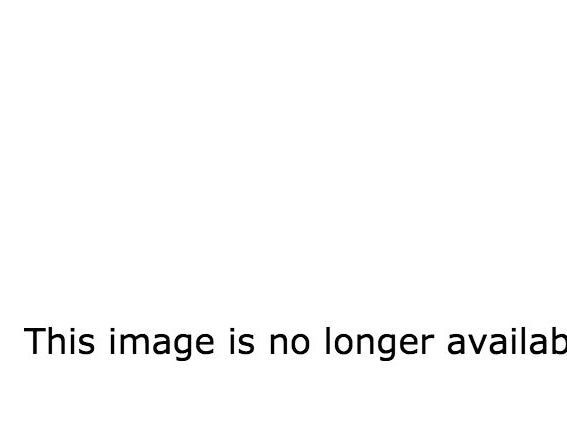 Length: 62 miles (100 km), eight days
Difficulty: Moderate to strenuous
When to go: November–April
The Torres del Paine (aka "the towers") refers to the twisting granite monoliths that reach 10,000 feet into the sky and around which this circuit loops. These towers are just part of the surreal landscape this Patagonian trail offers, alongside vast blue glaciers, jagged cliffs, subpolar forests, wildflower fields, and exotic wildlife including condors, guanacos, and sometimes even pumas. Huts are available, but usually crowded (especially during summer months, when the sun sets at 10 p.m.), and camping is generally considered the better option.
3.
Laugavegurinn Trail — Iceland Length: 34 miles (55 km), four days
Difficulty: Intermediate
When to go: June–September
The Laugavegur hiking trail might be Iceland's most popular, and for good reason. It's one of the few routes that offer pure, unadulterated wilderness, passing through desolate valleys, cascading waterfalls, glaciers, and volcanic landscapes that will make you think you might actually be on a different planet. It's even rumored to be the spot that J.R.R. Tolkien visited right before penning his Lord of the Rings trilogy, so it might be the closest you'll get to Middle Earth.
Length: 22 miles (36 km), two to three days
Difficulty: Strenuous
When to go: Year-round
This short but strenuous trail travels along the coast of the island of Kauai, providing the only land access to the rugged terrain. It begins fairly simply (and day hikers will often travel just the first two miles) but the trail becomes less maintained as it crosses over major streams, through lush valleys, and along narrow ledges. The struggle is rewarded with surreal views, not least of which comes from the spectacular Hanakoa Falls.
Length: 44 miles (71km), four days
Difficulty: Easy to moderate
When to go: Year-round
This south island trek between the Marlborough Sounds is considered one of New Zealand's most popular "tramping" tracks. The path itself is well-maintained with only minor climbs but offers spectacular views of the glassy water and skyline ridges. It's a wonderland for those interested in New Zealand's greenery, offering access to the lush beech forest, nikau palm groves, and other native foliage.
6.
Jomolhari Trek — Bhutan Length: Up to 66 miles (106 km), eight to twelve days
Difficulty: Strenuous
When to go: April, May, October, November
The Jomolhari (also Chomolhari) is a sacred mountain in the Himalayas that borders Tibet, China, and Bhutan. The trek, which generally requires a guide, travels across remote valleys and high mountain passes, but some of the most remarkable sites are of the traditional Buddhist and Himalayan culture: the Dzongs (Bhutanese fortresses), museums, local homes of yak herders, and the iconic Tiger's Nest Monastery. It's a high-altitude hike (maximum altitude of 16,076 feet) so acclimatizing days are usually necessary, though the breathtaking views make it all worthwhile.
7.
Inca Trail to Machu Picchu — Peru Length: 30 miles (48 km), four days
Difficulty: Moderate to strenuous
When to go: May–August
The Inca Trail is based on the network of stone-paved roads created by the ancient Incas and actually comprises three overlapping routes varying in length and level of difficulty (the longer routes climb to over 13,800 feet). Located in the Andes, the trail passes through fog forest, alpine tundra, prehistoric stonework, hopefully some llamas, and leads finally to the famed ruins of Machu Picchu. Since the trail is such a popular destination, the Peruvian government has placed strict limits on the number of people who can hike it at once and has forbidden independent hikes. Be aware that the trail will be closed February 2020 for maintenance!
8.
Gates of the Arctic National Park — Alaska, U.S.
Length: 13,238 square miles (34,287 square km), as long as your provisions last
Difficulty: Strenuous
When to go: June–August
The entirety of this national park lies north of the Arctic Circle, making it the northernmost national park in the U.S. It's also the second largest at 13,238 square miles, comprising portions of the Brooks Range Mountains, the Arctic foothills tundra, boreal forest, and six Wild and Scenic Rivers. Exploring this harsh terrain is for the bravest and most experienced backpackers; the park is not accessible by road, and its only trails are those made by herds of caribou, leaving campers dependent upon maps, compasses, and GPS. The upside is that you're unlikely to encounter other trekkers — other than, you know, the grizzlies, wolverines, foxes, and caribou.
9.
John Muir Trail — California, U.S. Length: 210 miles (339 km), 21–24 days
Difficulty: Moderate
When to go: July–October
Winding through the Sierra Nevada, this sunny route is considered to be one of the best segments of the Pacific Crest Trail. It runs from Yosemite Valley to the summit of Mount Whitney, passing through some of the country's most magnificent national parks: Yosemite, Kings Canyon, Sequoia, as well as the John Muir Wilderness and Inyo and Sierra national forests. Traveling north to south (a popular choice since the southern half is generally more remote) has a total ascent of 46,000 feet.
10.
The Dingle Way — Ireland Length: 112 miles (179 km), nine days
Difficulty: Moderate
When to go: Year-round, though heavy rain and sleet can occur November–February
Ireland has over 30 long-distance well-serviced walking trails, but the diversity of the Dingle Peninsula's landscape is what makes it an especially remarkable choice. The path travels from one lively village to the next, passing through golden beaches, rugged cliffs, dusty plains, evergreen forests, stone ruins, and fields that are greener than you even thought possible. Trekkers will share the route with wild horses, goats, and sheep, and there's even a decent climb in Mount Brandon (3,123 feet).
11.
The Long Trail — Vermont, U.S. Length: 273 miles (438 km), 26–30 days
Difficulty: Moderate to strenuous
When to go: May–November
The Long Trail is the oldest long-distance trail in the U.S., constructed in 1912 and running the length of Vermont. It travels along the main ridge of the Green Mountains, covering almost all of its major summits, and briefly coincides with the Appalachian Trail. It's a rugged backcountry trail, passing through streams, alpine bogs, hardwood forests, crystal ponds, and tons of greenery. It also offers close to 70 shelters, albeit fairly primitive ones.
12.
Lukla to Everest Base Camp — Nepal Length: 70 miles (113 km), 16 days
Difficulty: Moderate
When to go: March–May, September–December
You don't have to summit Mount Everest to take in its absurd beauty, and this journey through Nepal's Khumbu district to the base camp is a great way to do it. The loop gives you views of four of the highest peaks in the world (Everest, Lhotse, Makalu, and Cho Oyu) and offers a satisfying blend of natural and cultural sightseeing, taking you past glaciers, rivers, swing bridges, prayer wheels, and Buddhist monasteries, and stopping nightly at friendly Sherpa villages. Keep in mind, though, that even though you're not summiting the mountain, the climb to the base camp itself (17,590 feet above sea level) is about 8,800 feet.
13.
The Overland Track — Australia Length: 50 miles (82 km), five to six days
Difficulty: Easy to moderate
When to go: October–May
The Overland Track is one of Australia's most famous bush walks, making the Tasmanian Wilderness just a tad more accessible. The track extends from Cradle Mountain to Lake St. Clair (Australia's deepest freshwater lake), passing wild rivers, alpine plains, glassy tarns, temperate rainforest, and craggy mountains. The trail is well defined and includes some well-kept boardwalk, and huts are scattered throughout. Those who want more of a challenge can wander off onto one of several side tracks, including a summit of Mount Ossa, Tasmania's tallest peak.
14.
Cinque Terre — Italy Length: 7.5 miles (12 km), one to two days
Difficulty: Easy
When to go: April, May, September, October
Cinque Terre, which translates to "five lands," refers to the five small coastal villages of Riomaggiore, Manarola, Corniglia, Vernazza, and Monterosso. The villages are connected by a network of individual trails, the most popular of which is the Sentiero Azzurro: a mostly level trail which passes through terraced hills, vineyards, and groves of olive trees, running alongside the coast and its cliffs. The trip can be done in an afternoon, but it's worth taking your time and savoring each unique stop. Those looking for a challenge (or something a little more remote) can branch off to some of the lesser populated, more difficult climbs.
15.
Gunung Rinjani — Indonesia Length: 14 miles (22 km), three to four days
Difficulty: Strenuous
When to go: May –October
Only the bravest souls take on Mount Rinjani, an active volcano and, at 12,224 feet, Indonesia's second highest. The summit requires a guide (and even then is still sometimes deemed too unsafe) but there's always the alternate, less strenuous route to the crater rim, which still gives the best views of "the cone" — which looks like a miniature volcano surrounded by a lake. Either way, the trip takes you through hot springs, caves, steep climbs, possible interactions with monkeys, and almost unreal starry night skies.
16.
North Drakensberg Traverse — South Africa Length: 41 miles (65 km), five to six days
Difficulty: Strenuous
When to go: March–May
The Drakensberg is the highest mountain range in South Africa (peaking at about 9,850 feet) and its hike doesn't follow a defined trail. From the initial ascent on shaky chain ladders to the crowning Amphitheater (a 3-mile-long, up to 3,280-foot-high wall of rock), and up finally to Cathedral peak, the hike passes barren plateau, red basalt cliffs, caves both massive and claustrophobic (some of which are decorated with prehistoric drawings), cascading rivers and waterfalls, and the huts of Sotho herdsmen.