1.
Did the recipient of this postcard appreciate wordplay enough to marry her beau?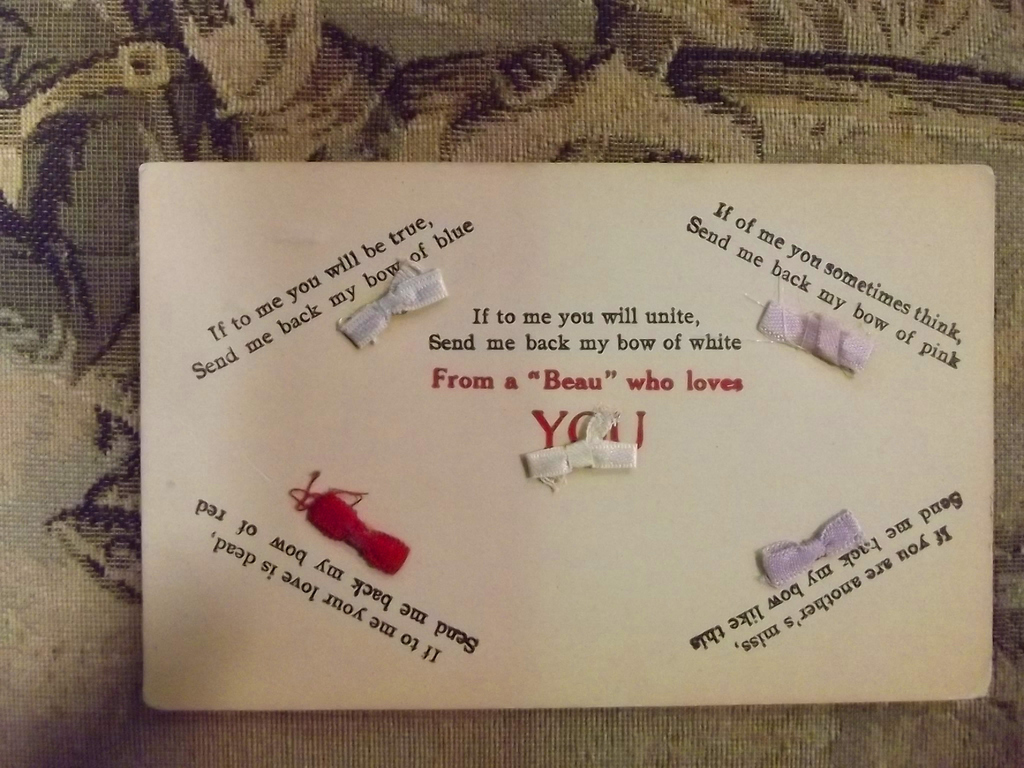 2.
Do you see the resemblance between anyone and this yellow-hatted bicyclist?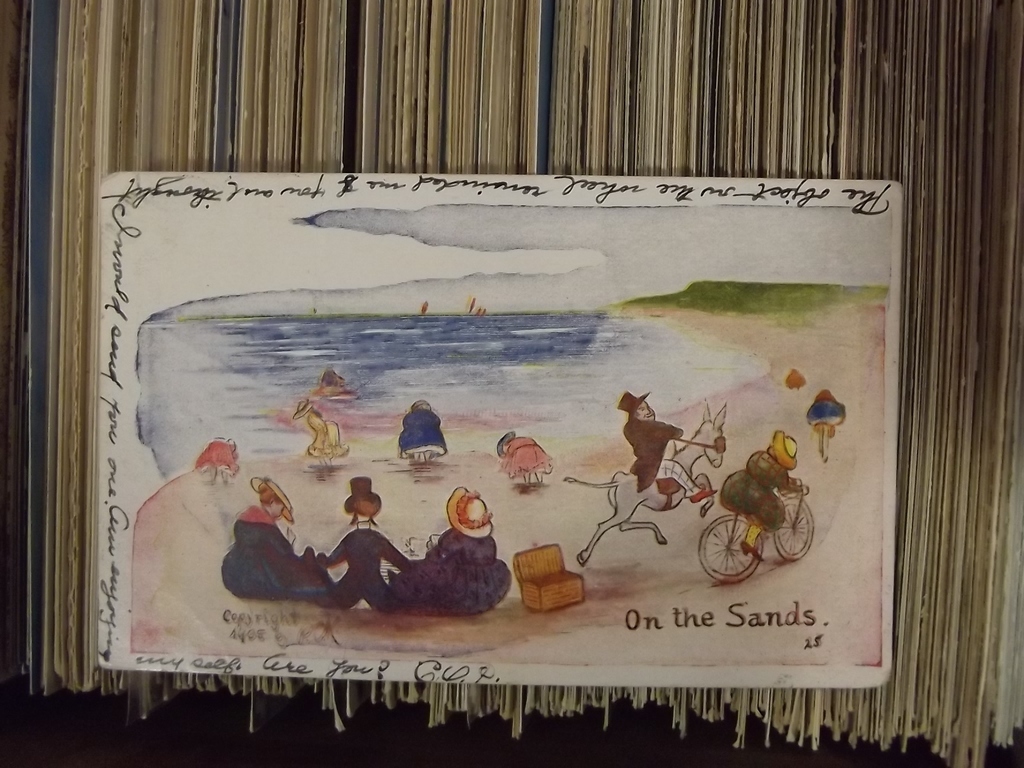 3.
What does voting for a baby have to do with women's suffrage?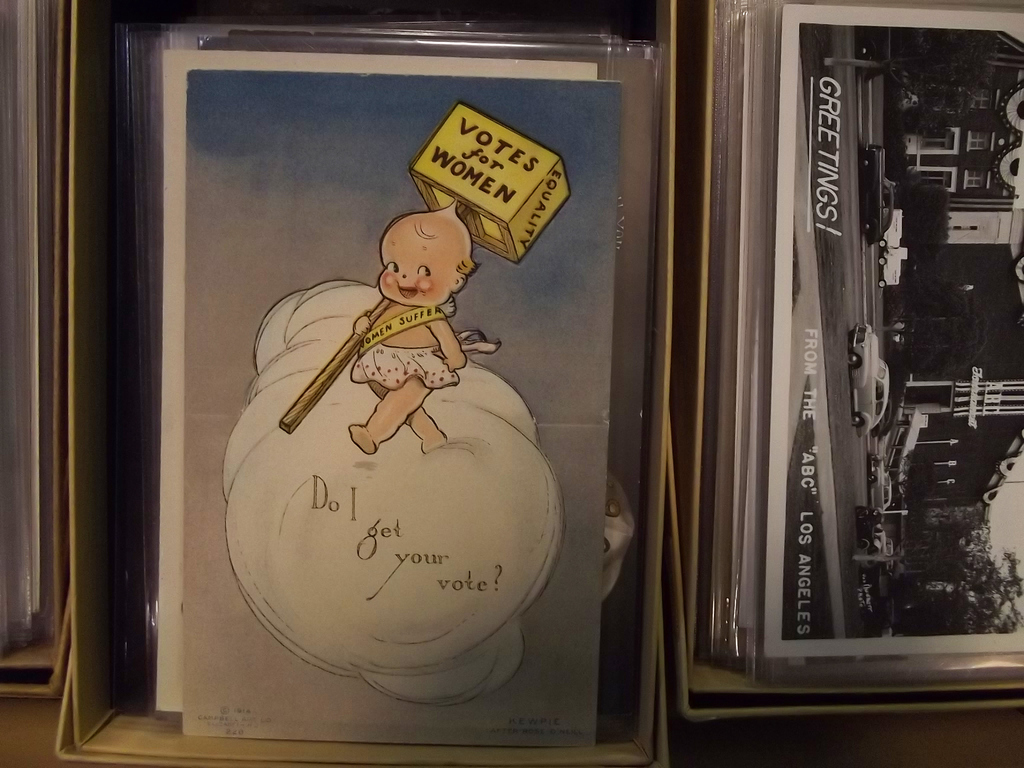 4.
"Do you believe in signs?" Let me answer that question with another question: Do you believe in creepy postcards?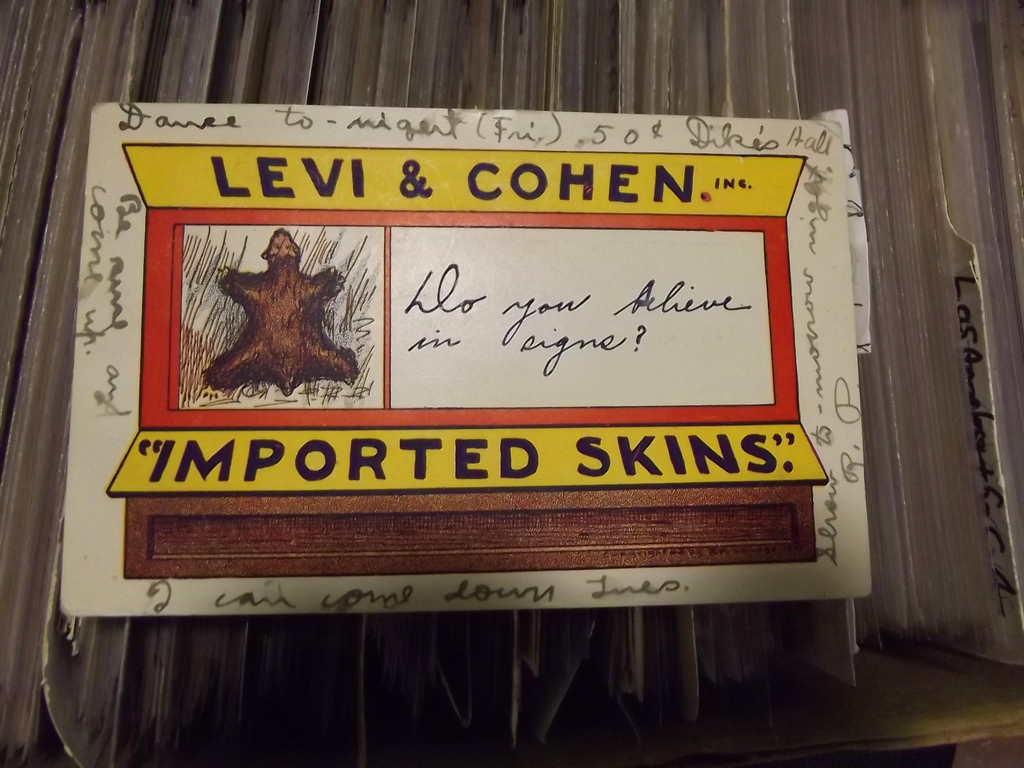 5.
Do I have to?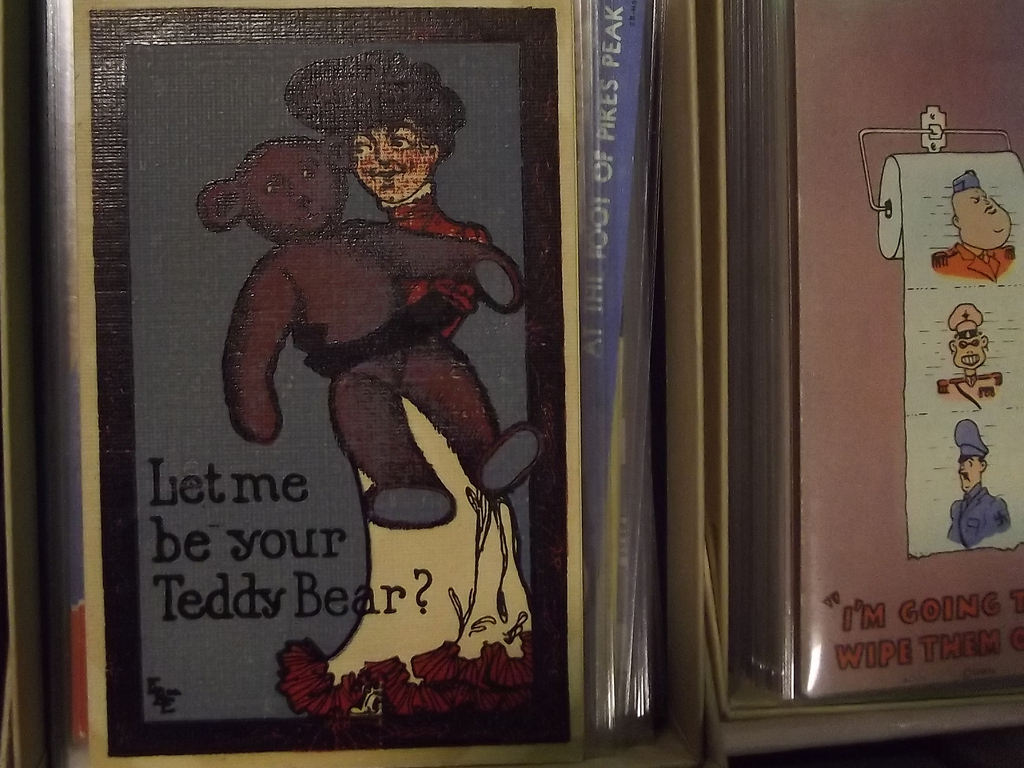 6.
Is this a threat or something?
7.
"Who says we can't have birds, even if we haven't any green trees!"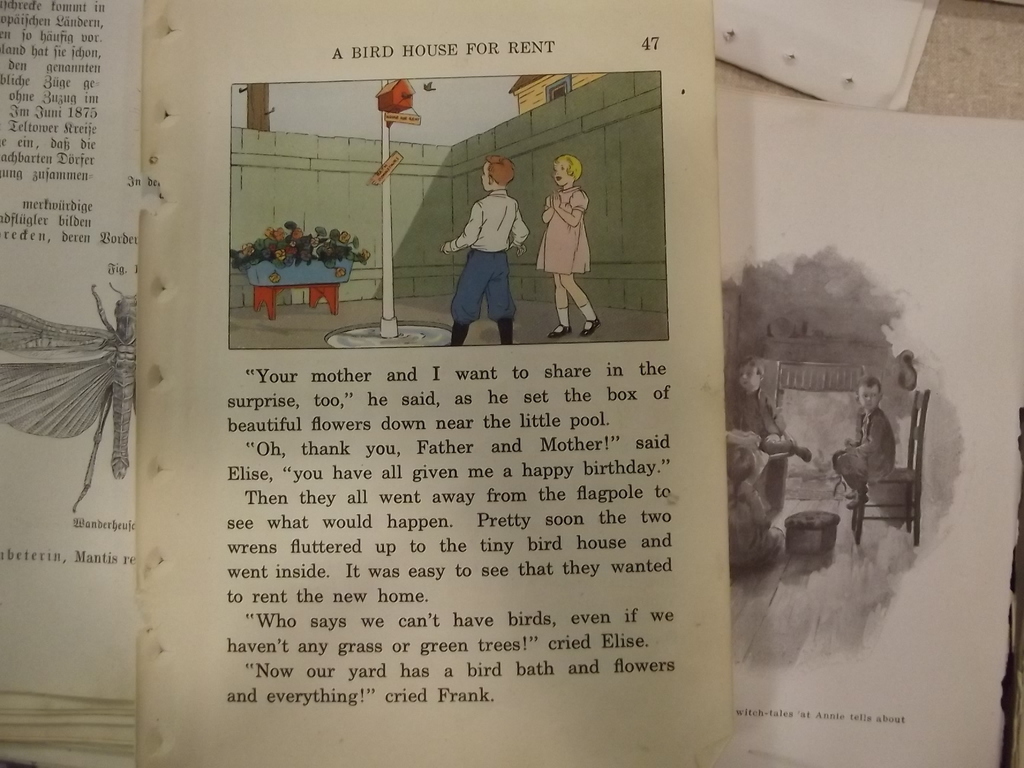 8.
Have you ever been busy enough to justify this kind of postcard behavior?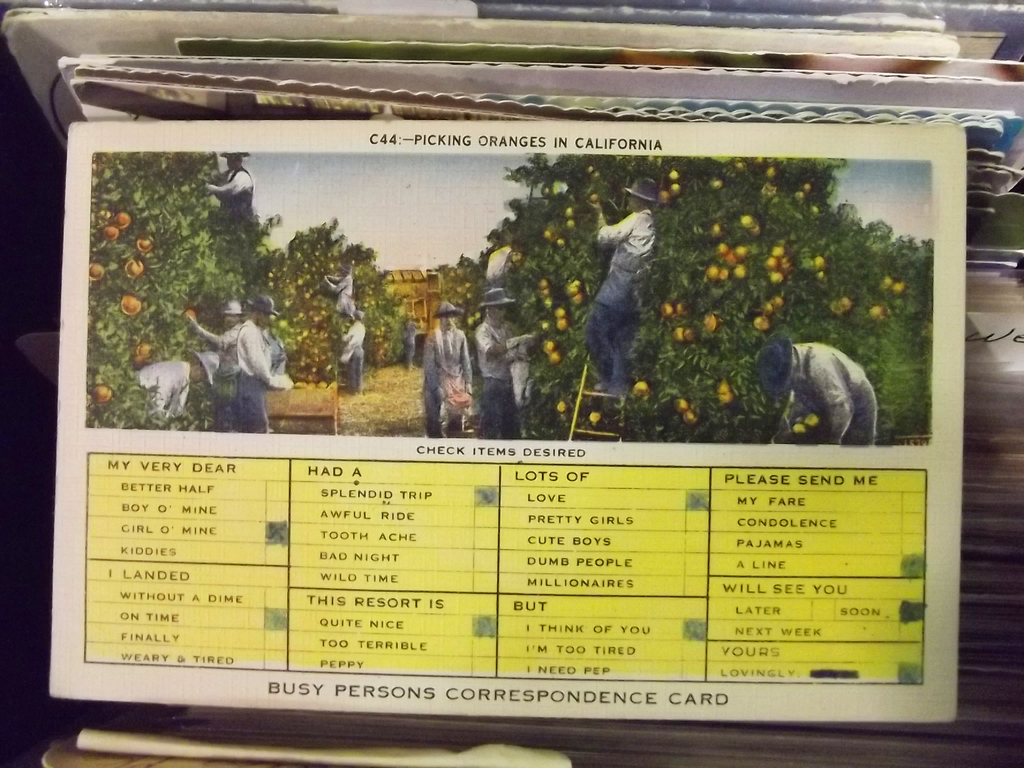 9.
Wait, really?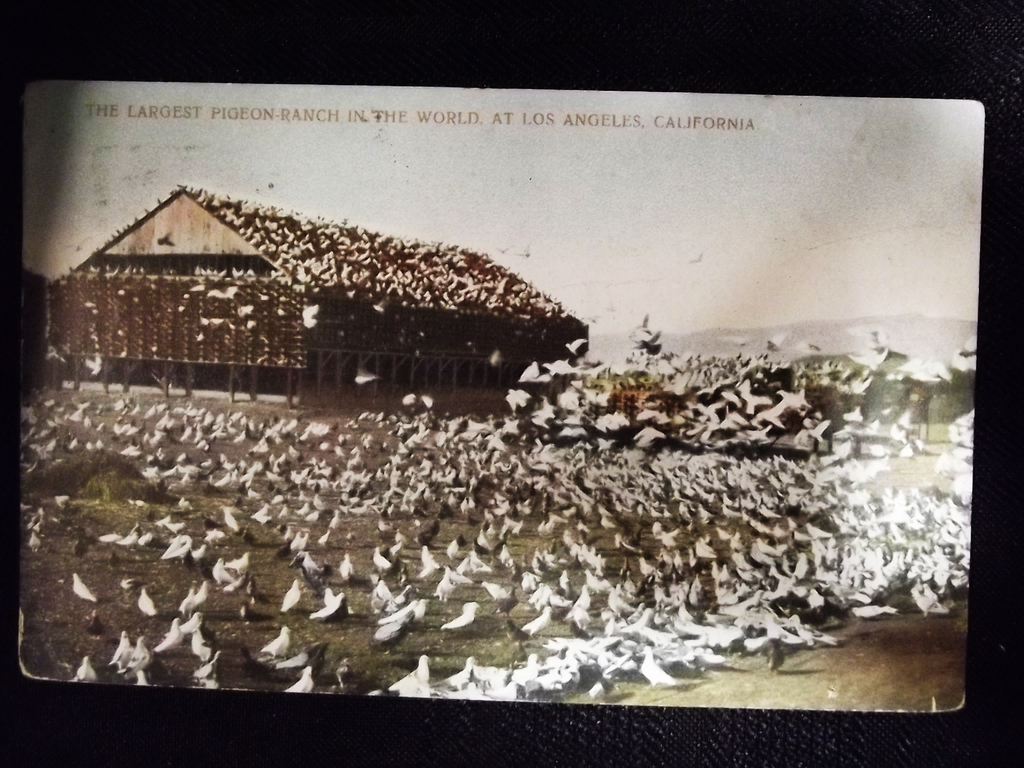 10.
Why don't we talk about scuppernongs more?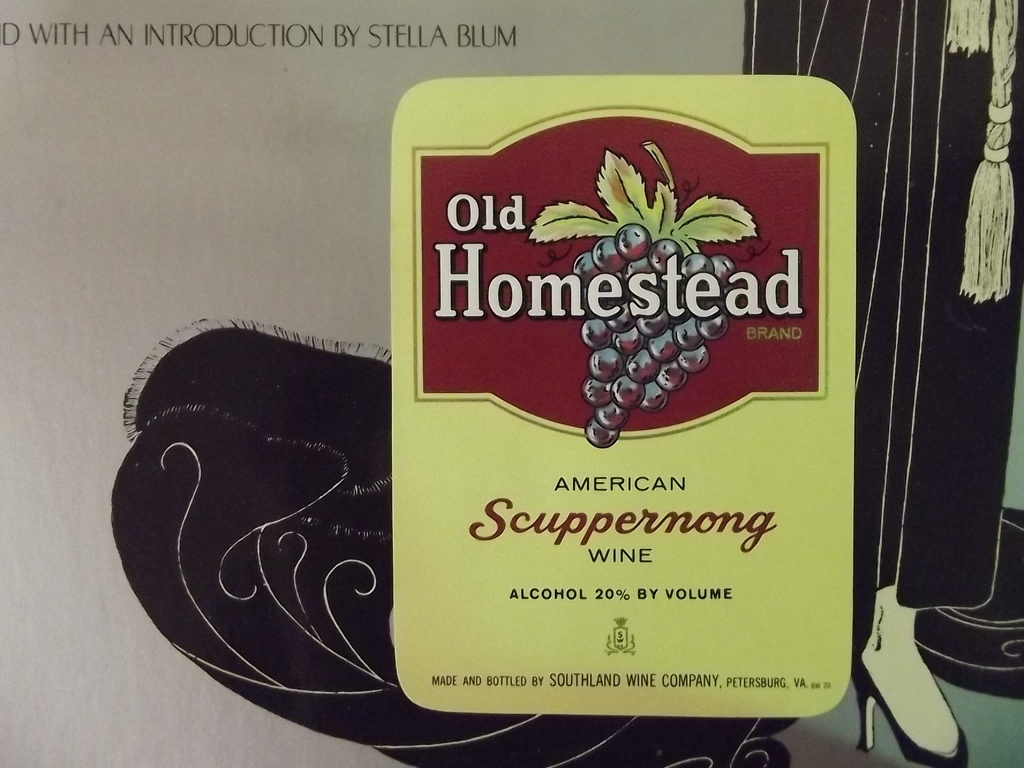 11.
1950s, how were you so stylin'?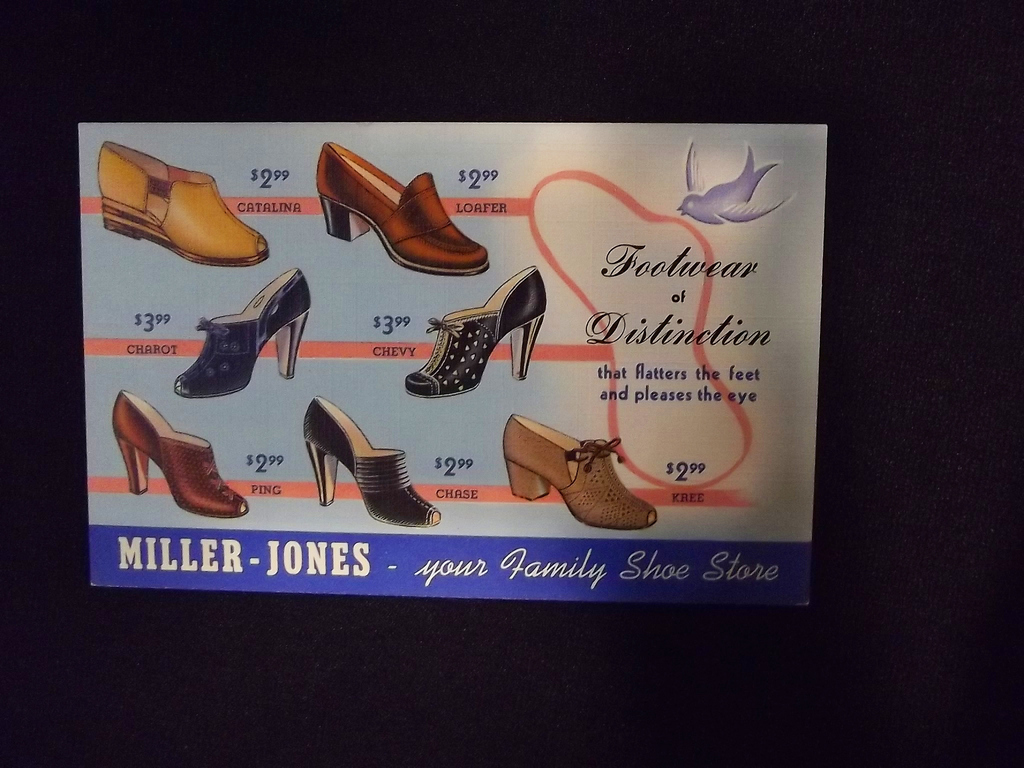 12.
What on earth could have kept "boy" from Sunday School?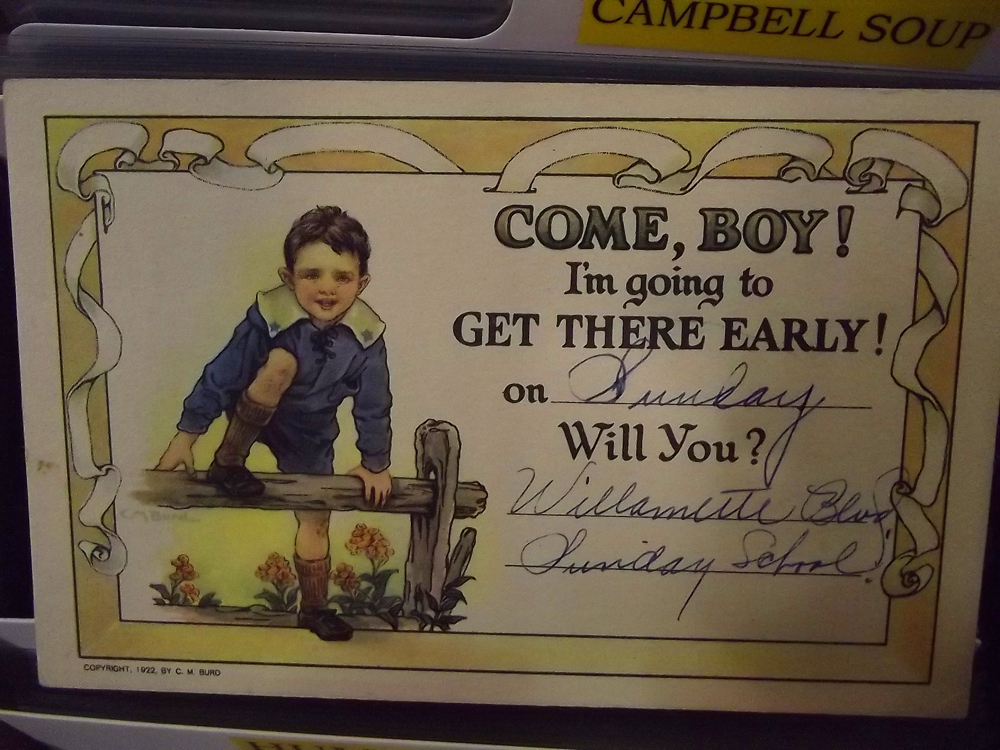 Is he on the lam?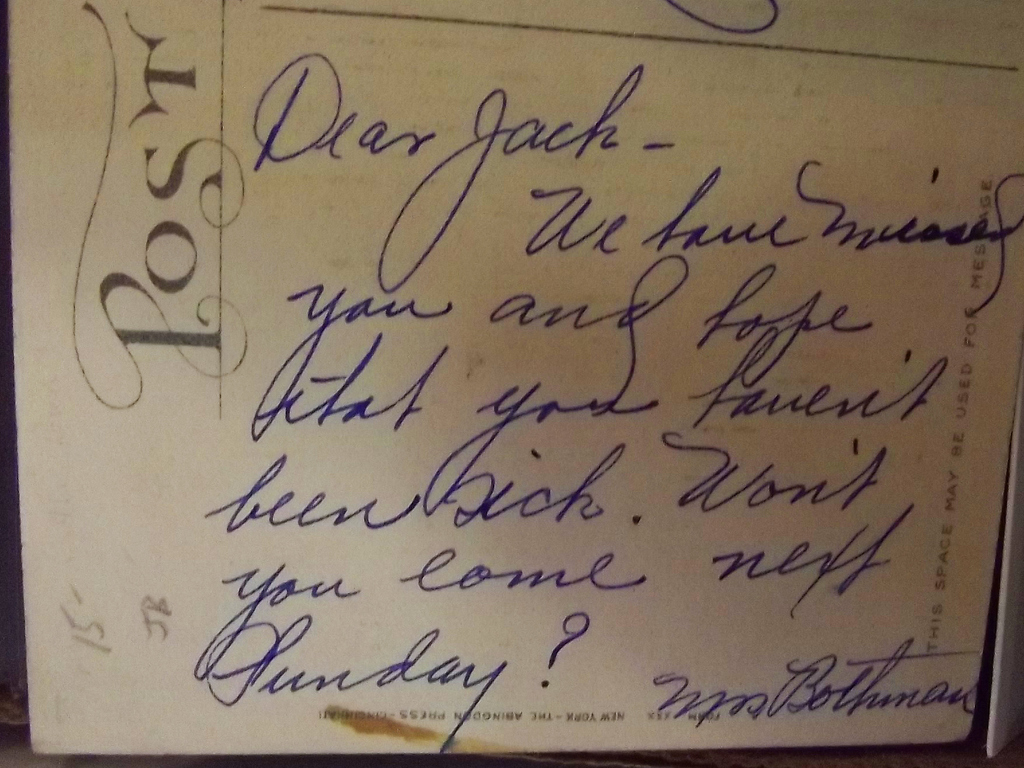 13.
What in gosh-all-Potomac is this doll looking at?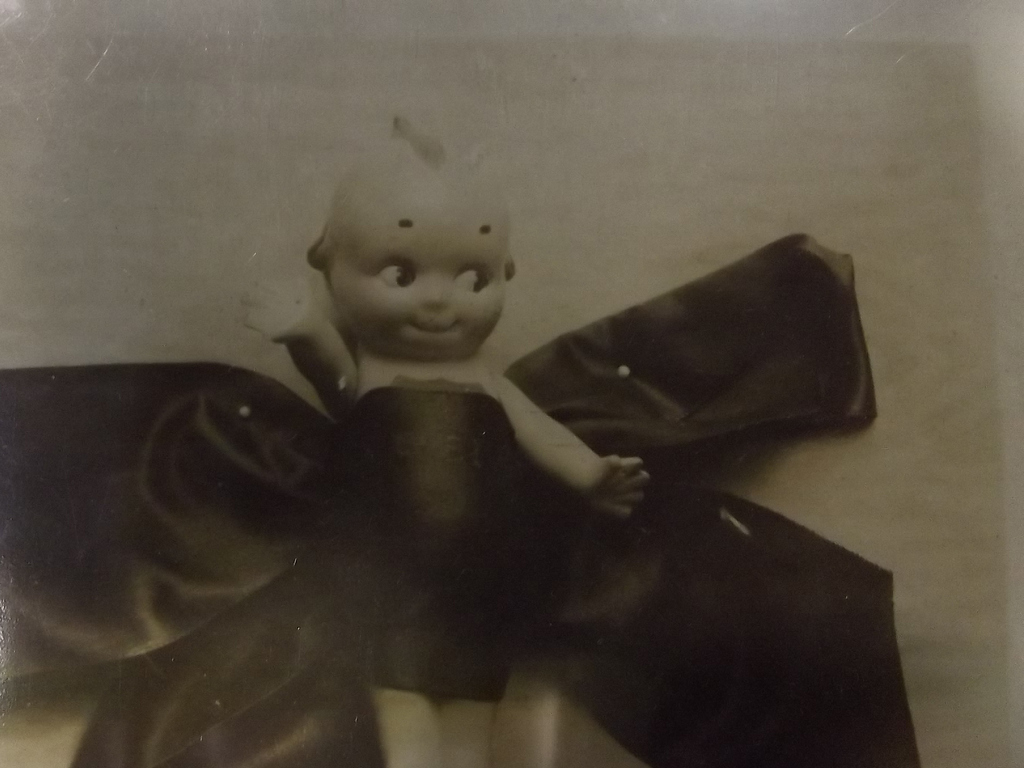 14.
Oh horsefeathers, how could he forget Valentine's Day?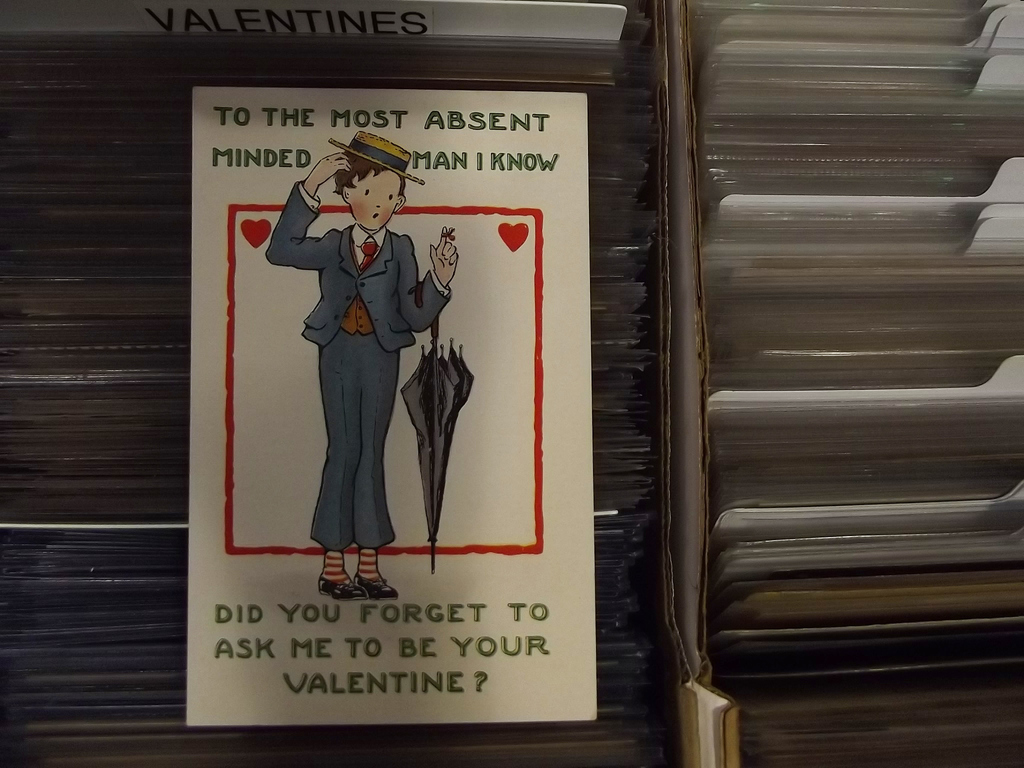 15.
But why?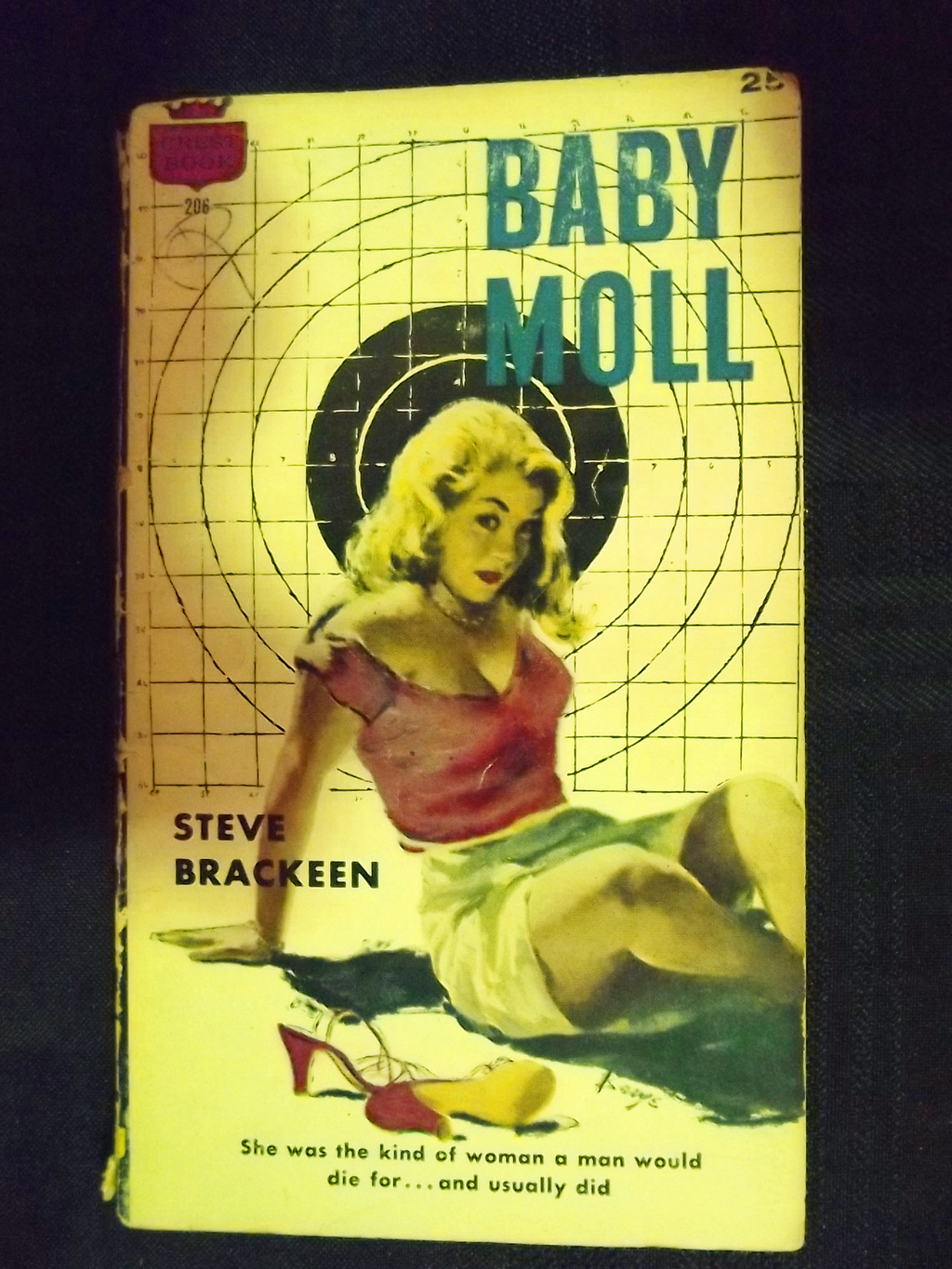 16.
Why should you sit in the scorner's seat or hurl the cynic's ban?
Looks like there are no comments yet.
Be the first to comment!