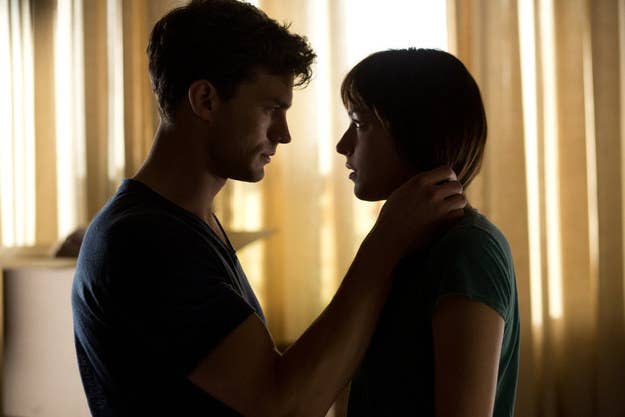 In Fifty Shades of Grey, Anastasia Steele (Dakota Johnson) is relentlessly pursued by a significantly older, significantly richer man named Christian Grey (Jamie Dornan). He buys her lavish presents, shows up uninvited at her workplace, at a bar, and at an outing with her mom; at one point, he breaks into her apartment to see her. This is all meant to be very romantic, and, truth be told, it does seem romantic in the movie. He's obsessed with her!
But how does romantic obsession play out when the female character is the relentless pursuer? Generally, the stalking seems creepy (although not in The Little Mermaid!) and straight-up dangerous. Although obsessive men are more threatening in reality, it's obsessive women who are more threatening on-screen. Or, at least, always portrayed as some degree of nutso.
Here are nine of those nuts:
1.
Norma Desmond, Sunset Boulevard (1950)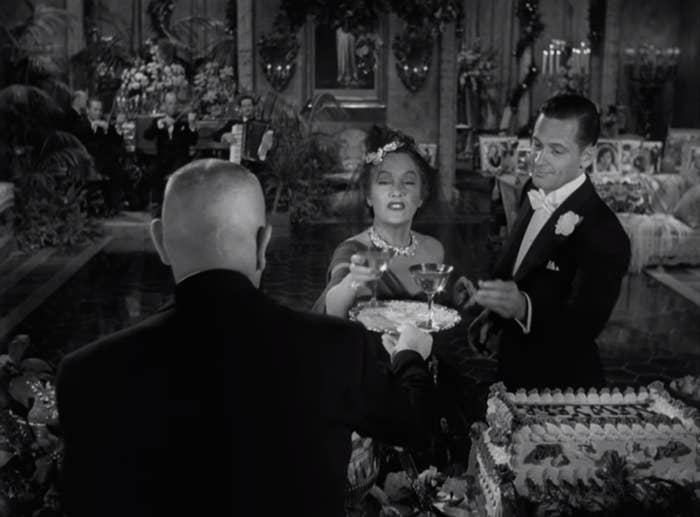 2.
Mrs. Robinson, The Graduate (1967)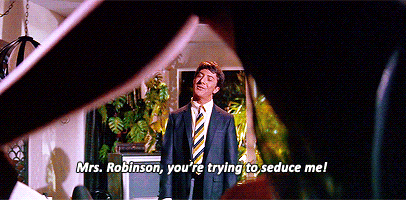 The older, more established Mrs. Robinson (Anne Bancroft) seduces Benjamin (Dustin Hoffman), the recent college graduate. Though he calls her the most attractive of his parents' friends, he initially rejects her. Eventually, the seduction attempt works, but it makes Mrs. Robinson's life seem very sad.
This bitch is: Pitiful.
3.
Evelyn Draper, Play Misty for Me (1971)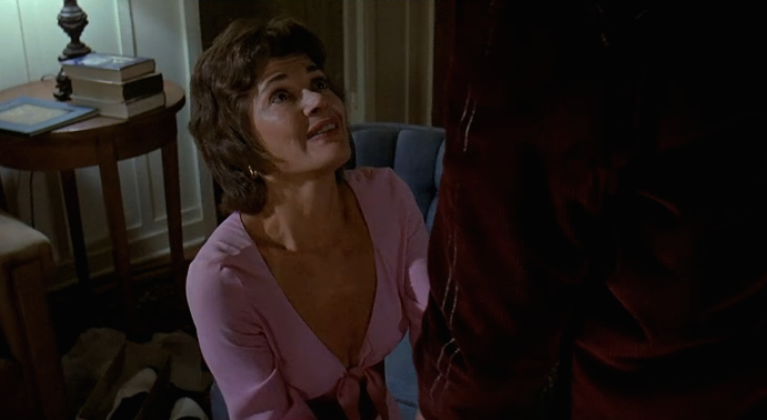 4.
Alex Forrest, Fatal Attraction (1987)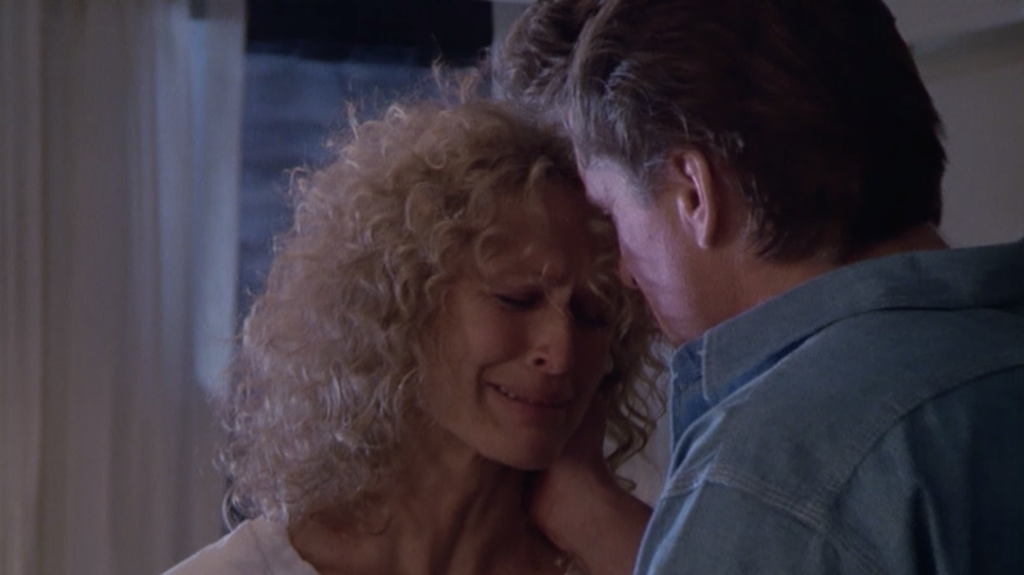 5.
Sarah, Love Actually (2003)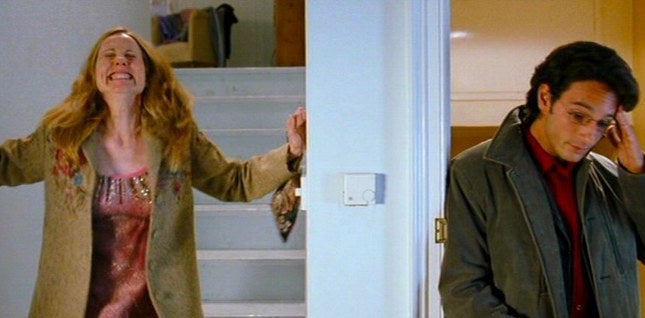 Sarah (Laura Linney) has a MAJOR crush on her co-worker Karl (Rodrigo Santoro). She freaks out with happiness when he comes over to her apartment for the first time. It's worth noting, however, that Love Actually has another lopsided love affair: Mark (Andrew Lincoln) is madly in love with his best friend's wife, Juliet (Keira Knightley). When he shows up at her front door and, unbeknownst to her husband, declares his love for her in a series of handwritten signs, it's depicted as the emotional high point of the movie: incredibly romantic and bold. When Sarah finally gets Karl in her apartment, it's cute how excited she is, and then pathetic that she leaves him unbanged to attend to her ill brother.
This bitch is: Cute, but pathetic and needy.
6.
Gloria Cleary, Wedding Crashers (2005)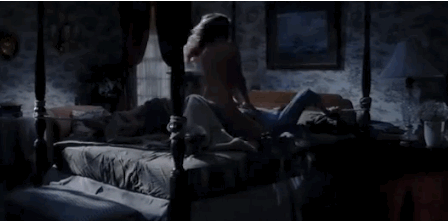 Gloria (Isla Fisher) has sex with Jeremy (Vince Vaughn) during a wedding and quickly becomes obsessed with him. Later, she is physically violent toward him and ties him to a bed, duct tapes his mouth shut, and forces him to have sex with her; Jeremy refers to it as a "rape."
This bitch is: Psychotic.
7.
Mary Horowitz, All About Steve (2009)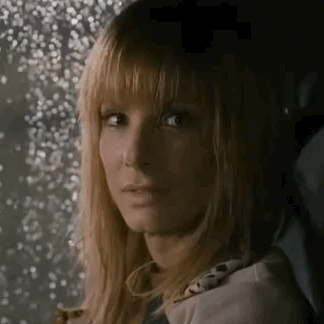 Mary Horowitz (Sandra Bullock) is an awkward woman who falls deeply in love with Steve Miller (Bradley Cooper) after one blind date. She stalks him around the country and seems harmlessly deranged for the entire film. Steve never falls for her.
This bitch is: Nuts, but in a funny way! But still nuts.
8.
Lisa, Obsessed (2009)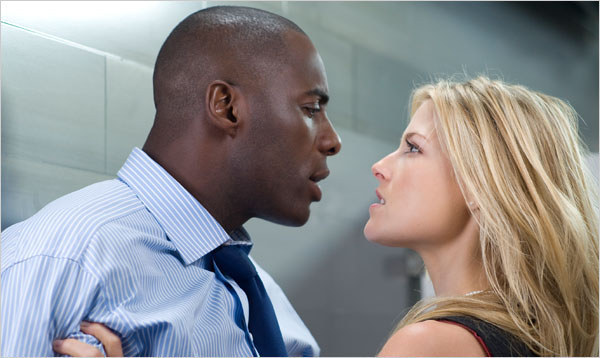 So, what have we learned? Women who relentlessly pursue are definitely pathetic, probably crazy, maybe murderous. Men who relentlessly pursue are definitely romantic, probably in love, and maybe want to get married.
(To be perfectly clear: No one should relentlessly pursue anyone, and if you're being stalked, you can call the National Domestic Violence Hotline.)