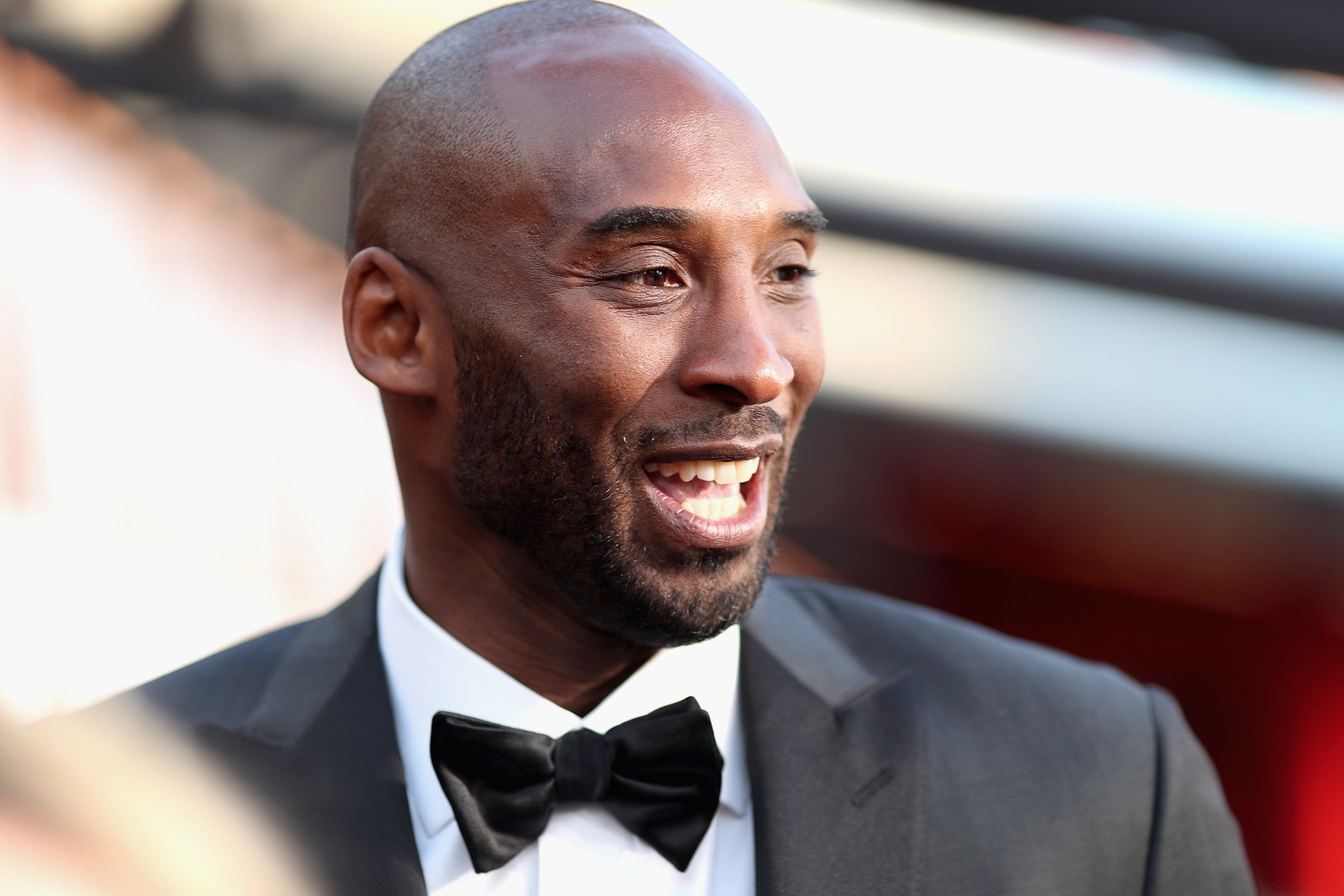 Former basketball player Kobe Bryant took the stage at the Academy Awards on Sunday night to accept an Oscar for Best Animated Short. Bryant wrote and produced Dear Basketball, which sets a public letter he wrote in 2015 about basketball to images of his ascent and triumphs in the sport. He accepted the award with the animator and director Glen Keane.

"As a basketball player, you're really supposed to shut up and dribble, but I'm glad we're doing a little bit more than that," Bryant said in his acceptance speech.
Fans and fellow players celebrated Bryant for his win and his speech's inspirational message.
In fact, according to Twitter, Bryant was the most tweeted about star at the Oscars this year. But not all of the attention was positive.

The win for Bryant, who faced a sexual assault charge that was ultimately dropped almost 15 years ago, comes amid a reckoning in Hollywood — and across the country — with sexual assault and harassment. Some prominent people who attended the award ceremony, including host Jimmy Kimmel and the actors Ashley Judd and Mira Sorvino, used the night to criticize sexual assault and harassment.

Bryant was accused of sexually assaulting a 19-year-old hotel clerk in Colorado in 2003, but prosecutors later dropped the case after the woman declined to testify against him, with the two settling a civil lawsuit in 2005, according to the Daily Beast.
"First, I want to apologize directly to the young woman involved in this incident," Bryant said in a statement read by his lawyer in 2004 when the charges were dropped. "I want to apologize to her for my behavior that night and for the consequences she has suffered in the past year. Although this year has been incredibly difficult for me personally, I can only imagine the pain she has had to endure."
The day after the two of them had a sexual encounter in 2003, the woman reported to the police that the basketball player had choked her when she tried to leave his hotel room, and then, still gripping her neck, forced her to have sex as she repeatedly told him no. According to the Daily Beast, Bryant initially lied to the police about having sexual contact with her at all, and when he was informed that she was alleging sexual assault, he asked, "Is there any way I can settle this, whatever it is?"
Looks like there are no comments yet.
Be the first to comment!