Keisha Castle-Hughes Is Ready For Your Attention Now
The 25-year-old former child star will play a warrior on Game of Thrones this season, and she's taking back the reins.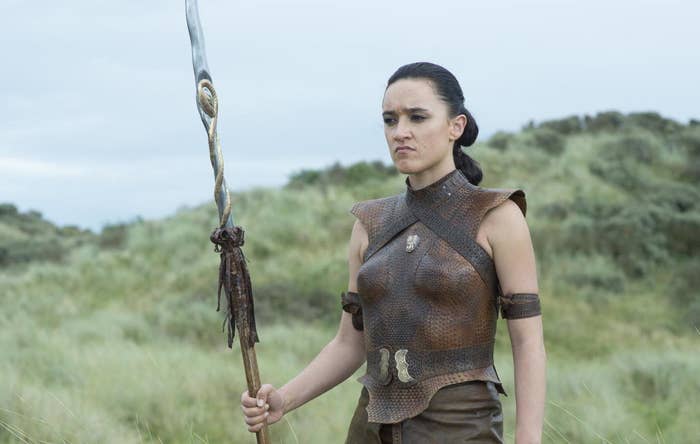 There were two months of secrecy before Keisha Castle-Hughes could tell anyone she had been cast on Game of Thrones. "That was one of the most excruciating times of my life," she said, the agony keening. "You know that you've just bagged one of the most exciting roles of your life, and you can't tell anyone!"
And this coming from a woman who was nominated for an Oscar for her debut performance in 2002's Whale Rider when she was just 13. Now 25, the former child star spent part of last summer making covert trips to Belfast for armor fittings and martial arts training to portray the vengeful warrior Obara Sand. "All of a sudden, my friends were like, what are you doing? I was like, oh, you know, I'm studying wushu," she recalled in an interview with BuzzFeed News at a Los Angeles café.
Initially, Castle-Hughes thought she was wrong for Obara, who joins Game of Thrones in the May 3 installment, along with her sisters, Tyene (Rosabell Laurenti Sellers) and Nymeria (Jessica Henwick). Obara is tall, brutish, and ugly. Castle-Hughes, who was dressed inconspicuously in shades of gray on this April afternoon, is tiny, delicate, and beautiful. But she said the creators didn't care about the physicality, just the acting, and so the petite actor became the toughest of the vengeful Sand Snakes from the desert kingdom of Dorne.
And she was excited. Reading for the stoic Sand Snake, Castle-Hughes said she was seized by the feeling that this is someone that I know. "She's got a very masculine energy to her," she said. Obara and her sisters have lost their beloved father; this season, they seek retribution for his death.
Becoming a warrior was a stretch for Castle-Hughes, and the harsh crack of Nymeria's bullwhip came as a shock to her. She would gasp every single time she heard it, she said, gasping three times as she told the story. "I don't know if you've ever heard a bullwhip crack, but it's like, the loudest thing in the world," she explained. But a warrior can't flinch — not on camera — and so she got used to it, eventually finding it soothing.
"You intensely learn everything it is possible to know about being a warrior monk in a made-up world," she said. "And then you move on." It can make her feel odd, she said, when she meets people who actually dedicate their lives to a discipline and she can say, "'Oh, yeah, I did an eight-week crash course in that.'" Nevertheless, she now knows something of wushu, and how to move with a weapon that is an extension of herself.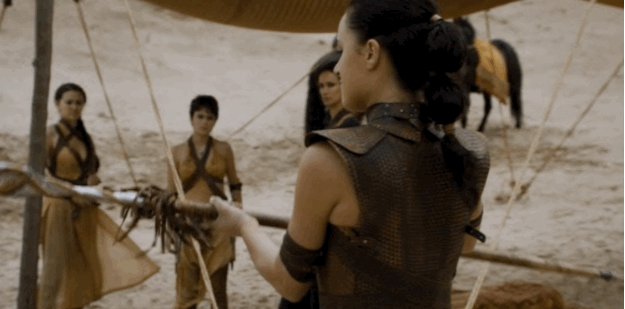 In her first scene, she coldly agrees to start a war. "Oh my god, it would be so good if she could just have a big cry. But no way in the world would she ever do that," Castle-Hughes said, with sympathy for the character who hates the soft, feminine parts of herself.
"I've never been an action star," she added. "I'm very good at being still on camera and crying." Indeed, that is, in part, what she became famous for: a particular scene in Whale Rider where she cried on a stage, heartbroken, but kept performing.
"This," Roger Ebert wrote in 2003, "is a movie star."
She had never been interested in acting before, Castle-Hughes said. Her authenticity was vital to her casting: Niki Caro, the film's director, told the Sydney Morning Herald in 2003, "I didn't want a kid who would act their way through it — I wanted the kid."
That kid was Castle-Hughes, who was thrust into a public eye. The swarm of media attention amplified her teenage sentiment that she was the center of everything; but experience and distance have shown her that really, one of the outcomes of this changeable career is more humble: "You always have some rubbish thing to add to the conversation."
Still, she didn't act much for a few years after Whale Rider so as not to miss school, save what she could do during breaks; she had a cameo in Star Wars.
Castle-Hughes had met Twilight director Catherine Hardwicke on the awards circuit as a kid, bonding "randomly on red carpets," and at 16 she starred as the Virgin Mary in Hardwicke's The Nativity Story. The New York Times' A.O. Scott said the teenager seemed "entirely unfazed by the demands of playing Mary."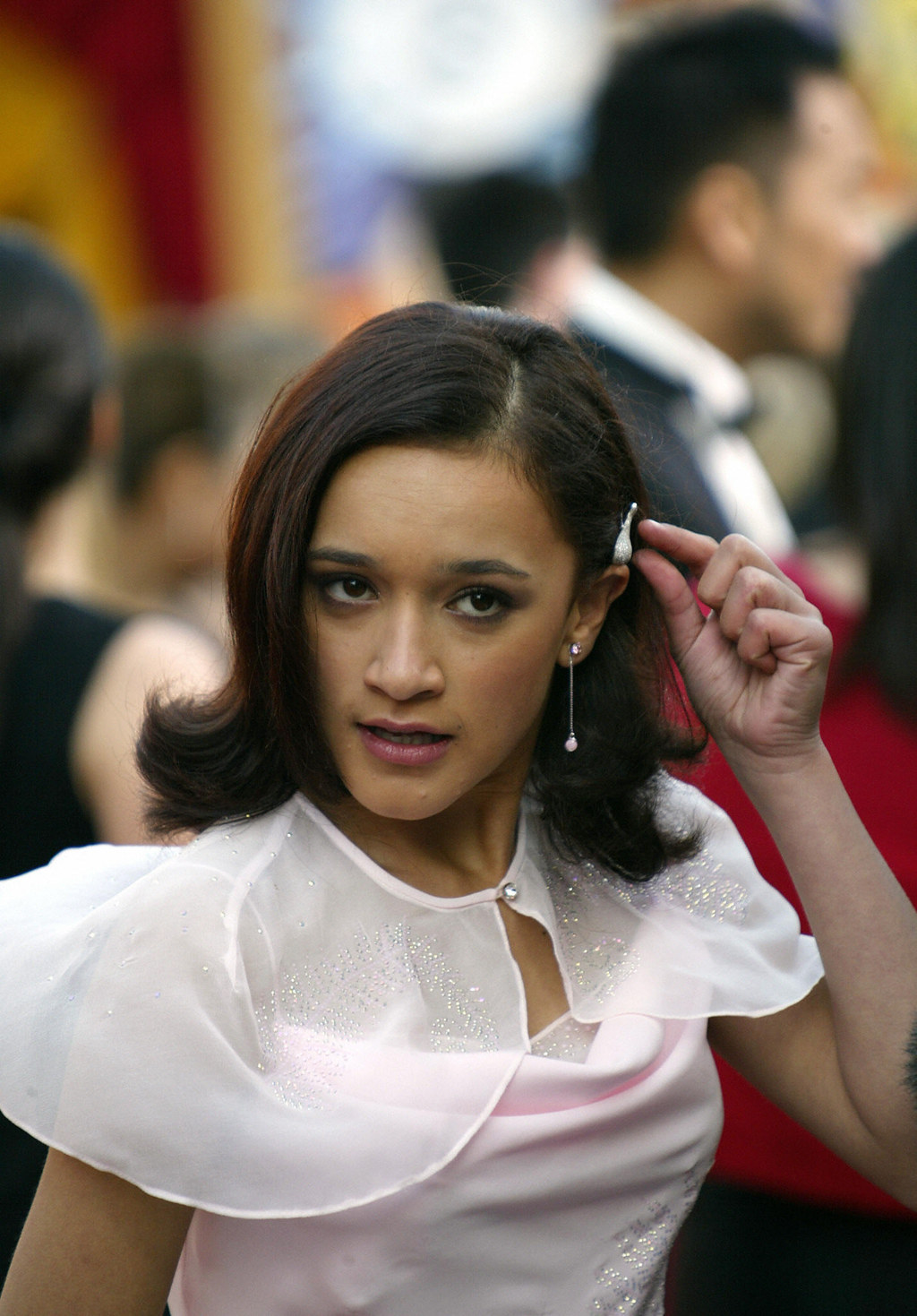 It might have been a new beginning in her career, but shortly before the film's release, Castle-Hughes announced that she was pregnant. For a few years thereafter, her career stayed mostly near her young daughter in the South Pacific, with fairly steady work, she said. Among other things, she starred in the bizarrely charming Australian coming-of-age film Hey Hey It's Esther Blueburger; she was on a Kiwi TV show in which she played a goddess; and she starred in a Kiwi TV movie about unwed mothers, one of the most difficult roles she's ever played, she said, because her daughter was so small at the time.
"But the funny thing is, is that if you're in something that no one hears about, then it's as if you don't exist," she said.
Castle-Hughes has been living part-time in Los Angeles "properly, probably for five years," she said, hustling to auditions and taking meetings. "There aren't a lot of roles that come up for Maori actors in New Zealand," she said, but in Los Angeles, casting directors see her as ethnically ambiguous, and her scope is wider.
Still, it can be grueling. "I act with my face, not my vagina," she tweeted last year in frustration.
"Did I?!" she said with a laugh. (Twitter, she said, is "such a weird forum, where you're just like, oh yeah, I'm just gonna say this, and then you're like, aw, shit, that's like, there forever.") But she did remember the context: an audition where she got the distinct impression that the three men in power were more concerned with how sexy she could be than anything else.
"I don't know, should I have said something?" she wondered aloud. "And then you're like, oh, but I still really want the work, so I didn't. Then you walk away from it feeling uncomfortable." She's glad to have a group of female friends in L.A. to support her — an "empowerment circle," she said, that drives her to be a better feminist.
But she has not always felt so comfortable in Los Angeles. "The nature of the work is that you meet, and you kind of get what you need from people, and you move on from there, and so I found that sort of difficult for a long time," she said. Los Angeles has had the appeal of anonymity for her, though. "New Zealand is just a small place," as she put it.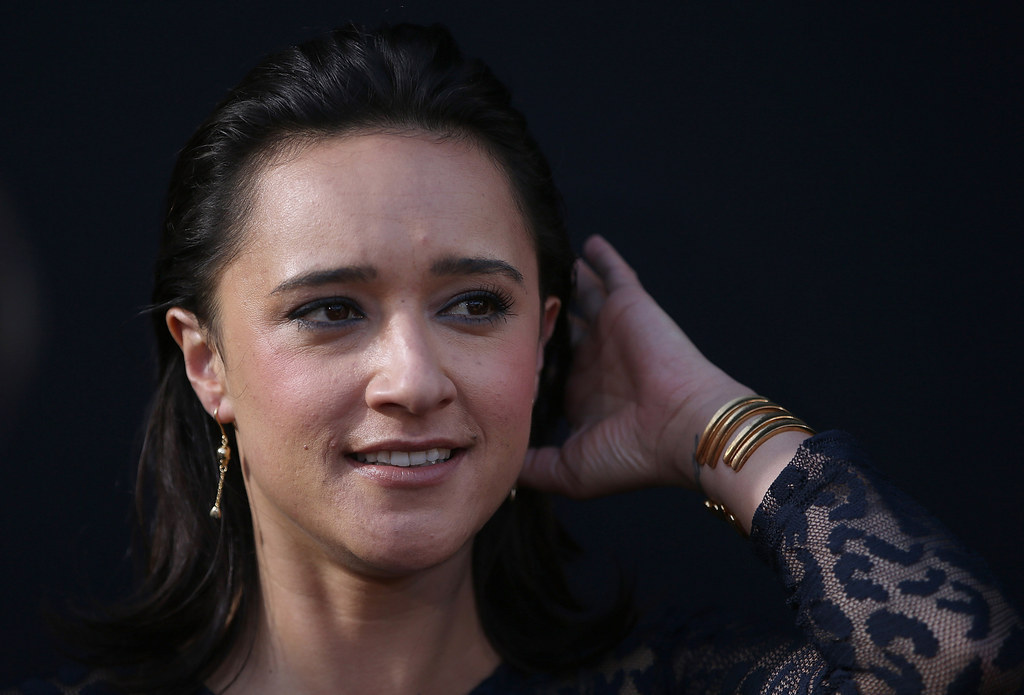 That might change, she thinks, with Game of Thrones: On Twitter, she is already getting more attention from "proper fans," she said; the site is no longer just a space where she makes jokes with her friends. She got "kind of in trouble" last summer when she added "Stark" to her Twitter name before her casting had been announced formally — she did it because she "was like, oh, House of Stark, till I die." She deleted the entire Twitter account in a panic.
But living her younger years under a microscope has made her, rather than more defensive, defensively open. "There were a lot of lessons I had to learn the hard way as a very young person, doing a lot of very normal things, but having that in an arena, basically, where everyone was sort of willing to have an opinion on it," she said.
She recounted being swarmed by paparazzi as she left an Alcoholics Anonymous meeting in 2009: "You walk out of an AA meeting, and there's a bunch of assholes who are standing there with cameras, taking pictures," she said. "I was like, oh, goddamn it. But you know, you don't talk, and I went to my car, and this guy was standing next to my car, and he was like, hey, Keisha, how was your meeting? And I was like, pardon me? He was like, oh, because you've been going to these meetings for this amount of time. And you're just like, how is this any of your business? But also, too, like, why is it OK for you to take this away from me?"
So she decided to scoop the press last year by announcing that she has bipolar disorder. "A magazine called and said, 'Oh, we've heard this rumor that —' and I just thought, For once, I'm not gonna let you take this away from me."
"There was some power in that, in not having it ripped away from you," she continued. "There's nothing worse than hearing stories about yourself."
Castle-Hughes knows it's disingenuous to pretend that actors don't like attention. "You do it because you like to be seen, and you like the attention," she said. " You need an audience to fuel whatever it is that you've got going on." Still, with the precipitous rise, the scrutiny at such a young age, she might have done without it.
But even if Whale Rider came at some unintended personal cost, Castle-Hughes knows she was astonishingly good in it. She hasn't seen it in years, but said that she should watch it again, "to remind myself, This is what you're capable of."