In 1997, a Cinderella movie premiered on ABC that trumps all Cinderella movies. (Sorry, Lily James.) Yes, Brandy Norwood, smoky-voiced star of the sitcom Moesha and teen queen of the '90s, is our Cinderella. Happily, the prince, played by Paolo Montalban, is just as love-hungry as Cinderella. By happenstance these two lovesick singles meet because Cinderella is an incompetent pedestrian. The first time they look at each other, there is almost too much sexual desire in their eyes for a children's movie. How many fairy tales show the heroine undressing a man with her eyes? Cinderella, though hungry for that boy's body, doesn't suffer his delusions about women.
Every girl with any sense knows "you're not like most girls" is a sly way of saying, "I hate women." Cinderella knows this too. YES, CINDERELLA, ALL GIRLS ARE LIKE ALL OTHER GIRLS IN THAT WE ARE ALL GIRLS. Making people explain their sexism is a great tactic, and I salute it. When the prince tells her a boyfriend should treat his lady like a princess, she corrects him: "No. Like a person, with kindness and respect." Considering this is a movie in which we're supposed to believe that Cinderella is the only person in the entire damn kingdom who wears her shoe size, this conversation is pretty real.
The wicked stepsisters have wicked style. The Filipino prince has a black mom (PLAYED BY WHOOPI GOLDBERG) and a white dad (played by Victor Garber). It is the greatest. Because, really, are these families any less plausible than the fact that this four-tier cake is the most durable baked good ever perilously whirled and twirled? "Real people" keep it real in this movie.
You can tell Cinderella's step-family is vain because there is some first-rate imagery going on at their house. Beauty is shown to be hard work. Ditto "seduction techniques." Whitney Houston shows up in a window and sings. Brandy makes this face at her: Before Cinderella's fairy godmother starts transforming things into other things, she gives her new ward some wisdom. Although the wisdom rings true, the special effects ring false in the most delightful way.

I could watch this bumpy pumpkin metamorphosis all day long.
Mice are transformed into horses! Other mice are transformed into men!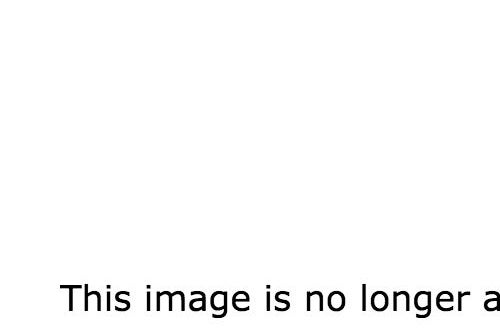 Why does Cinderella have a small birdcage full of mice? No one can say.
Cinderella is like, Whoaaaaa. And then Cinderella gets a sweet ball gown partly through the power of her majestic twirl.

Someday, 3D printing will make this a reality, I feel certain of it.
Glass slippers are revealed as the ugly shoes they would definitely be. Both Cinderella and her fairy godmother get super-stoked about how Cinderella is headed to this ball. Somehow, every single person at this ball knows the color scheme is "something that would not be out of place in an oil painting of the sea."
The stepsisters, however, do not know this. Cinderella shows up at the ball 45 minutes before she's gotta bounce. Cinderella and the prince have a great first kiss. After Cinderella runs off and leaves her shoe, there is a montage of ladies trying on the shoe, during which Paolo Montalban's increasingly dispirited face is superimposed over a series of outlandishly bestockinged feet.
He can't remember what she looks like, apparently? And he can't remember basic things about her appearance, either, like "she's an adult" and "she's black," so every female person has to try on this shoe to see if it fits. Poor prince! He must be face-blind!
Anyway, he finds her eventually. She's chill with his face blindness, and they make out. Also, they instantly have a magic wedding, because the fairy godmother wants to get this love locked down. At the end of the movie, Whitney Houston raises up her arms as her torso hovers over the turrets of Cinderella's new castle, magnificently magnanimous, like a god thrown in relief against the sky.