When Ryan Seacrest asked Dakota Johnson whether she'd kept any souvenirs from the set of Fifty Shades of Grey on the Oscars red carpet, she replied, "A flogger."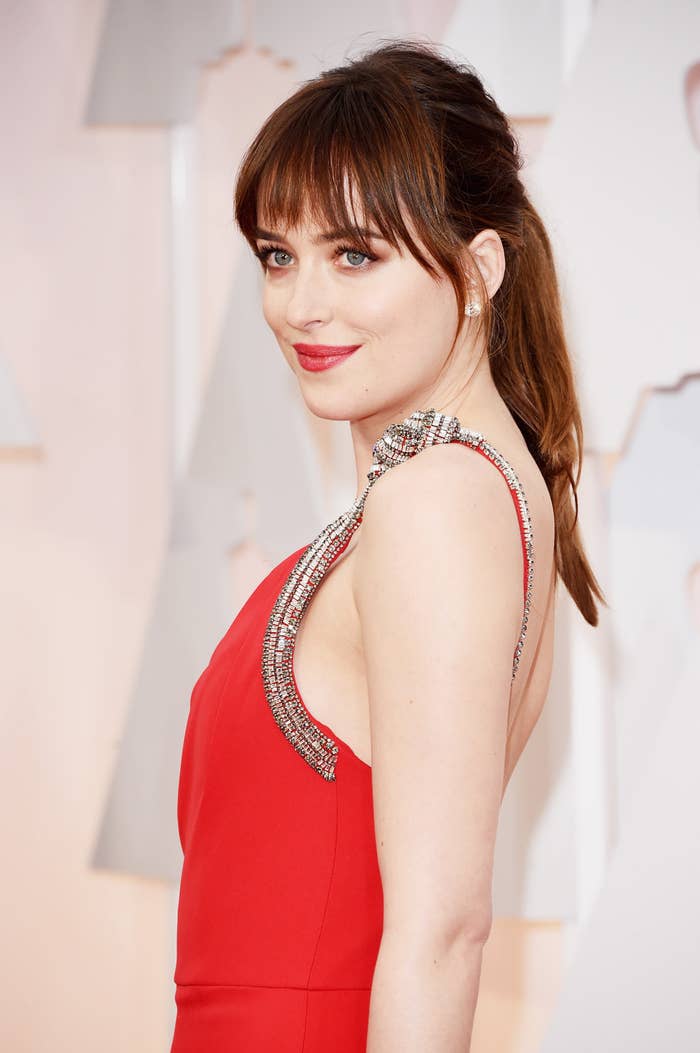 So, co-host Giuliana Rancic, fearless truth crusader, read the definition aloud on air.
Co-hosts Kelly Osbourne and Ross Matthews listened intently.
But Kelly couldn't stop laughing.